Surely many mobile (and not only) gamers will easily remember the first major development of Supergiant Games – Bastion, released in 2013. Fans of such action-RPGs are strongly recommended to download another suitable product of the American studio – Transistor…
Download Transistor for iPhone, iPad and Apple TV (App Store)
The game takes place in a kind of futuristic city, the inhabitants of which have practically lost their emotions and are more like inanimate cyborgs. Everything here is implemented in the spirit of dystopian science fiction, it is obvious that the target audience of developers was originally high-tech lovers.
Actually, not only the plot and the general atmosphere are built for geeks, but also the gameplay. It is based on a kind of programming a sword called the Transistor – this object is actually animated (the soul of the main character's husband lives in it) and can perform a number of functions, just like a gadget with an installed virtual assistant.
A rather fragile girl named Red will have to carry a huge two-handed sword throughout the game, whose fate will be decided throughout the entire storyline. By the way, this very line raises certain questions, and many fragments of the narrative are rather difficult to explain. For example, why did the unknown need to encroach on the usual singer Red and take her voice. However, we will not go into the details of the plot outline and move on to the most interesting.
♥ BY THEME: The best games for iPhone and iPad according to Yablyk.com: 100 most-most.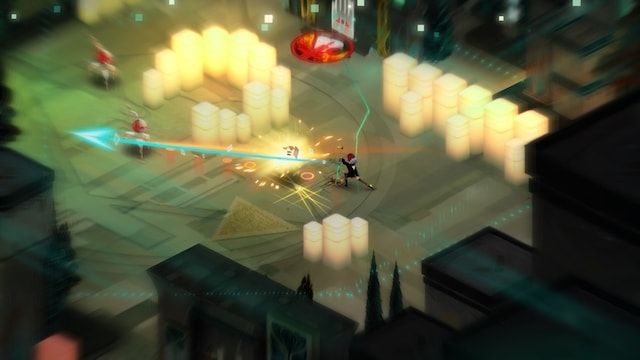 And the most interesting thing in action-RPG is, of course, the combat system. For the sake of fairness, it should be noted that in Transistor it does not really correspond to the word "action", as it is partly implemented in a step-by-step mode.
So, the player can plan each subsequent stage of the battle, precisely predetermining all the actions of the heroine. However, this is not just a drawing of a line along which Red should run, dashingly swinging a sword and slicing minced meat from opponents, but a rather interesting strategic component.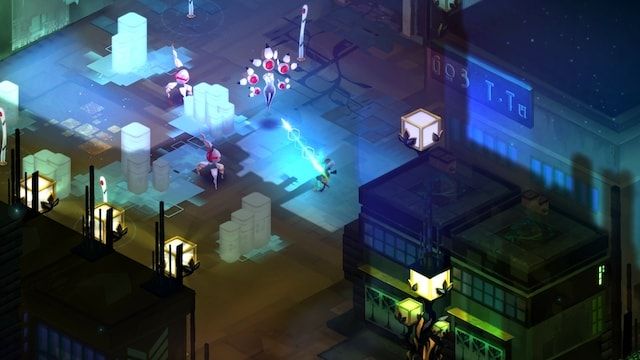 It's all about the functions that you can equip the sword with – these are about two dozen different "abilities" that can be used in three "aggregate" states – active (directly strikes, jumps, etc.), updates (used as a "buff" for active skills) and passive (increased time per move, improved disguise, etc.). The player is free to combine all these functions at his own discretion at each stage of the game in special terminals, however, the number of slots is limited.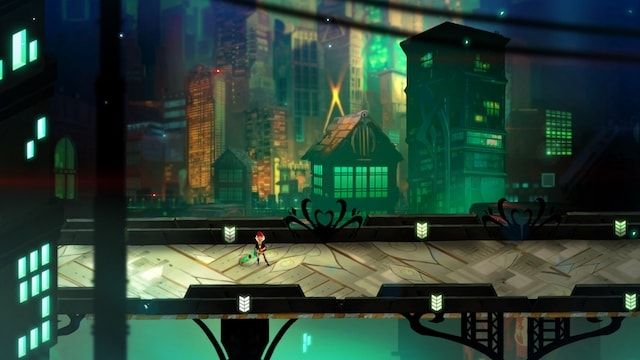 Calling this gameplay exciting, perhaps, is possible, but its main disadvantage lies in the monotony – having developed the most effective combination of skills, the player will have to "manually" raise the level of difficulty.
Download Transistor for iPhone, iPad and Apple TV (App Store)
See also: