Starting with watchOS 3.2, Apple Watch introduces a new mode "Theatre"(Theater Mode) to turn off the automatic wake-up of the Apple Watch screen when you raise your wrist. The function will come in handy if you go to the theater or cinema, where the luminous display will be out of place. It will also be appreciated by those who, even in a dream or when taking a shower, do not part with their "smart" watch.
♥ BY THEME: 3 types of flashlights in Apple Watch: what they are for, how to turn them on and off.
How to turn on the "Theater" mode (icon with masks) on Apple Watch
Option "Theatre"Appeared in"Control Center", So turning it on and off is easy.
Raise your wrist or touch the screen to activate the Apple Watch screen, or press the Digital Crown.
Call "Control point»By swiping your finger up the screen.

Swipe up again on the screen until the icon appears in the form of two theatrical masks.
Click on the icon.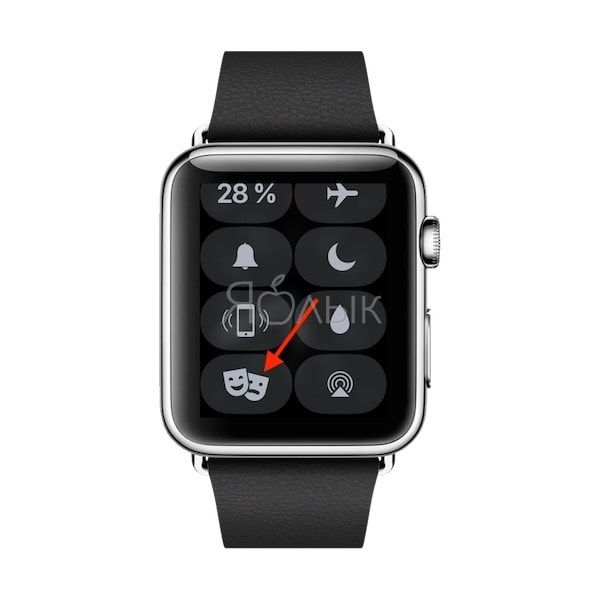 A description of the "Theatre". Click again to activate it.
With the activated mode "Theatre»An icon in the form of masks will be displayed every time you activate the screen.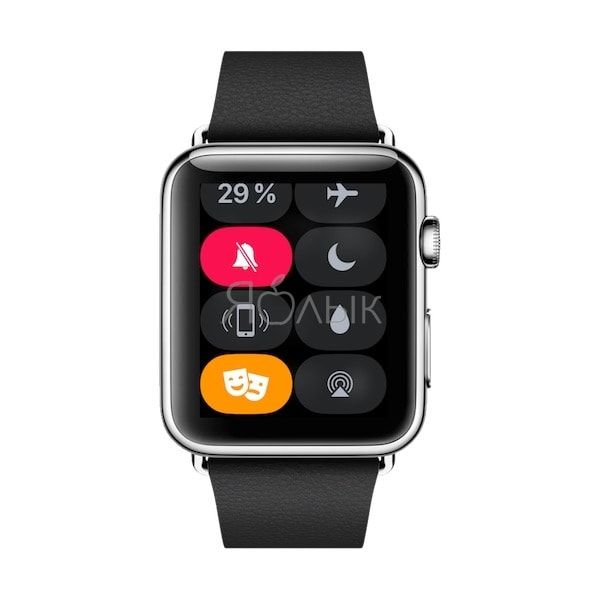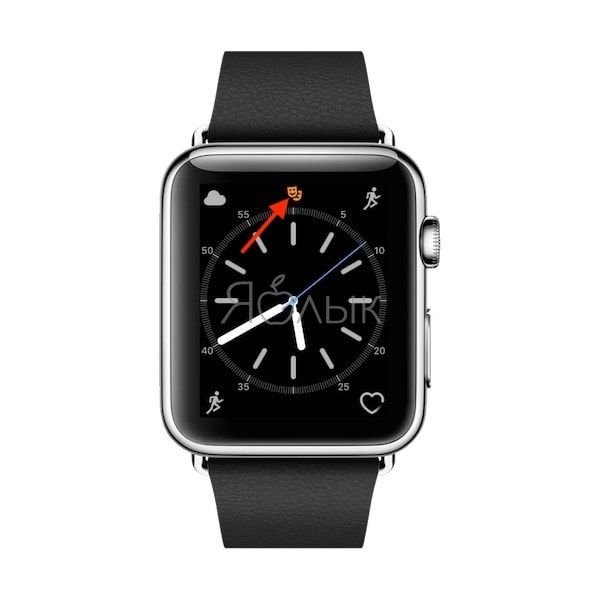 In order to exit the mode, you need to open again "Control point»And click on the corresponding button.
♥ BY THEME: How to watch currency rates on Apple Watch without installing additional applications…
The principle of operation of the "Theater" mode
When the mode is onTheatre»Every time you lift your wrist, the Apple Watch screen stays dark. The display will not activate even if you receive notifications. Don't worry, you won't miss an important message as there will still be a slight vibration.
Also, using the mode "Theatre" will come in handy when taking a shower – water droplets will not react with the watch display when you raise your wrist.
♥ BY THEME: What are Active Calories in Apple Watch.
How to see the time and notifications when the "Theater" mode is activated
With the activated mode "Theatre»You will have access to notifications. To view them, you need to press the Digital Crown or touch the screen. You can also check the time when the "Theatre".
See also: