MacBook has long been the benchmark of a working laptop and the progenitor of a whole class of devices – ultrabooks. Lightweight, thin, comfortable and with enormous runtime, these devices quickly conquered the market.
Now it's the turn for performance. And now the MacBook Pro has once again become a benchmark: now a mobile PC for the creative class, for creating content and high loads when working with graphics, 3D-models and even drawings.
But even it can become better and more convenient (at least, more practical) with the help of a mass of accessories. We figured out what is worth buying right now to live on a couple with the "firmware" has become easier and more fun.
1.External LaCie Mobile Drive
Reference external hard drive. First for Thunderbolt at one time. Now the transmission speed is relevant for the new revision of the port and surpasses any available analogues.
Built-in, too, were no exception, the performance of these drives is phenomenal. In addition, LaCie compares favorably with a stylish case and good protection. It contains data under reliable protection.
Buy at 1 TB for 9 990 rubles
Buy at 2 Tb for 11 990 rubles
Buy 4 TB for 16 990 rubles
2. DBramante Mode Paris Leather Envelope Case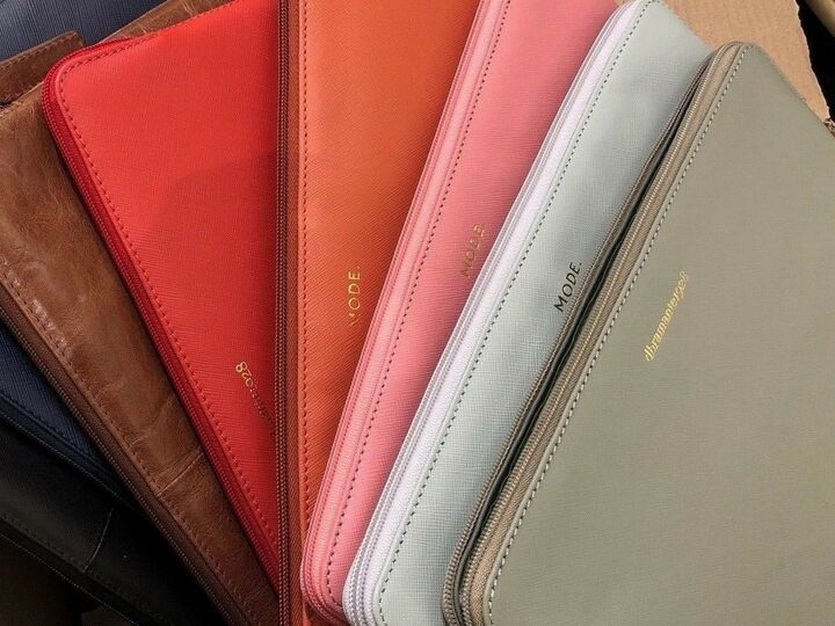 Nothing special: a folder for carrying your favorite laptop made of genuine leather in a very stylish design that will reliably protect against minor damage.
It looks great, goes well with Apple's signature laconic style and does not take up much space.
Buy for 5 990 rubles
3. Charger moonfish PowerPro 75W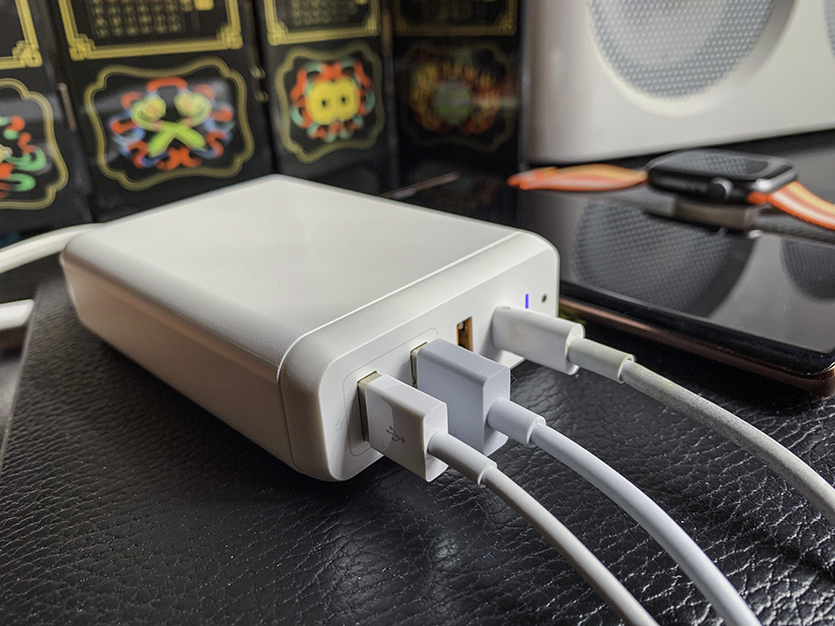 One of the best chargers (and even a desktop one) on the market with honest power and a complete USB-> USB-C cable. Enough for the entire fleet of equipment in a backpack.
Because there are 4 outputs: USB-C with support for Power Delivery (up to 60 W) and 3 USB – "red" with support for Qualcomm QC 3.0 (up to 18 W) and a couple of "blue" (up to 12 W).
Buy for 5 990 rubles
4. moonfish sticker cover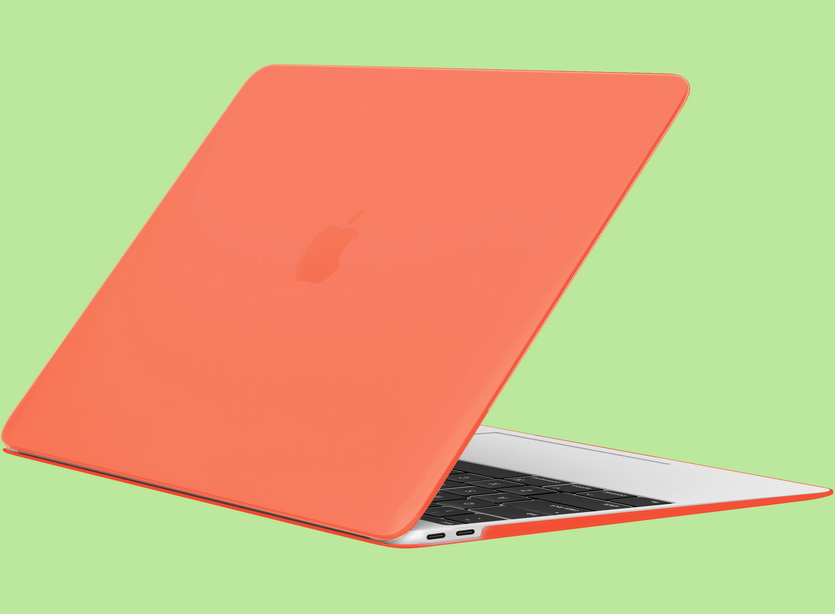 Completely covering a laptop cover from soft soft-touch plastic. It will appeal to all lovers of minimalism: it does not take up space, it protects perfectly.
Regular stickers cover only the horizontal surfaces of the laptop. This one sticks even to the sidewalls, protecting everything except the ports.
Buy for Pro 13 ′ for 2 990 rubles
Buy for Pro 15 ′ for 2 990 rubles
5. Bluetooth speaker Marshall Stockwell II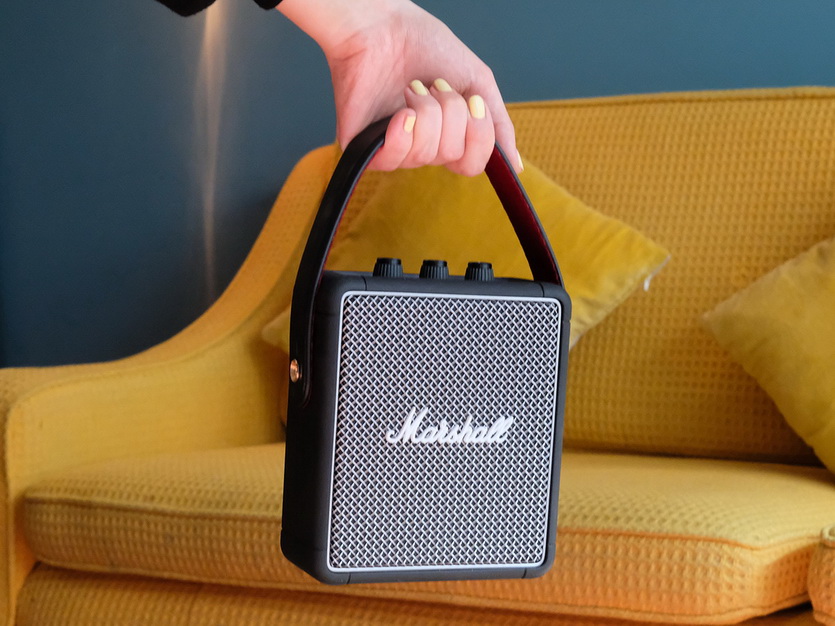 One of the best compact speakers in the Russian market. Compact, powerful. It sounds incredible for your size, even if you have a disco.
Protected from moisture and dust, works with 3 devices at the same time. And Stockwell II is similar to a combo emulator and even allows you to adjust the sound with traditional "twists" -potentiometers. Chic, and only.
Buy for 18 990 rubles
6. Microsoft Arc Wireless Mouse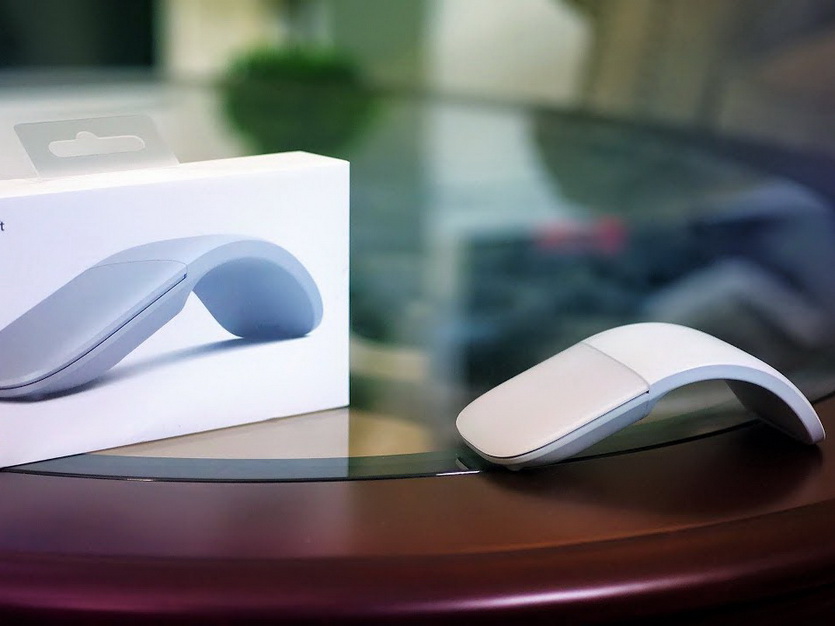 Perhaps the most popular wireless mouse after the Magic Mouse. Because Arc replaces everything at once, being a unique transformer of its kind.
The mouse back adjusts to current tasks, having 3 basic degrees of freedom. It turns out either a flat, or slightly curved, or a very ergonomic mouse that will suit fans of any grip. Or those who work in different poses.
Buy for 6 490 rubles
7. Sony Wireless Headphones WH-1000XM3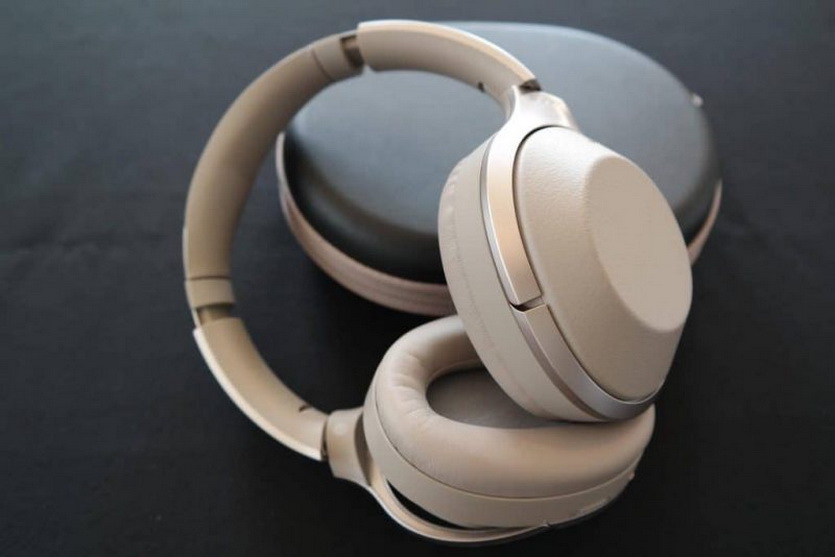 We could not get past the best noise canceling headphones. Ideal for traveling work, unsurpassed in the plane and public transport.
And most importantly, the model really knows how to play music and listen to the office / announcements around itself simultaneously. Even audiophiles will like it.
Buy for 22 990 rubles
8. Sennheiser Ambeo Smart Headset Recording Headphones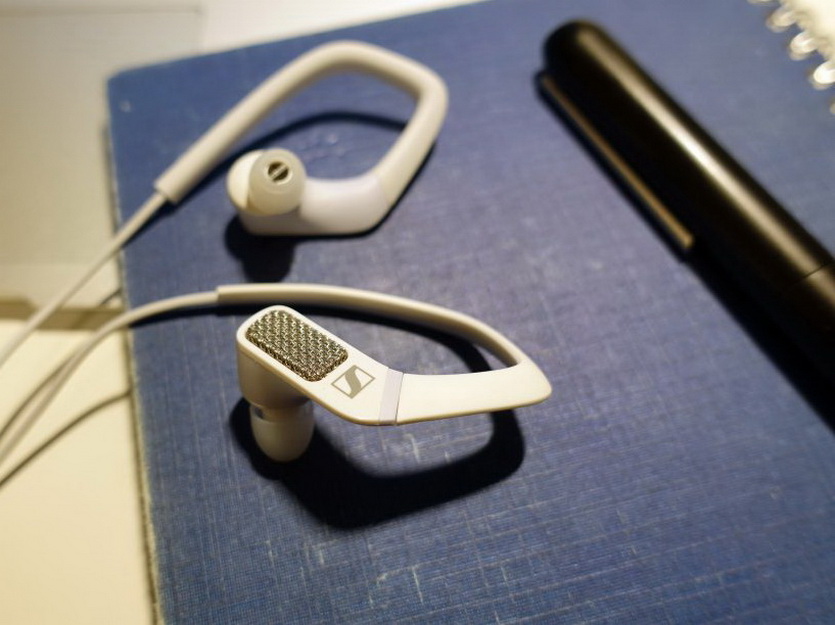 Unlike the previous model, these "ears" are not necessary for listening, but for recording sound in today's ultra-popular binaural format.
However, their purpose is not limited to this: high-quality AMBEO microphones allow us to call the headset the best for video chats and other work processes.
Buy for 15 990 rubles
9. Console for working with photos and videos Loupedeck +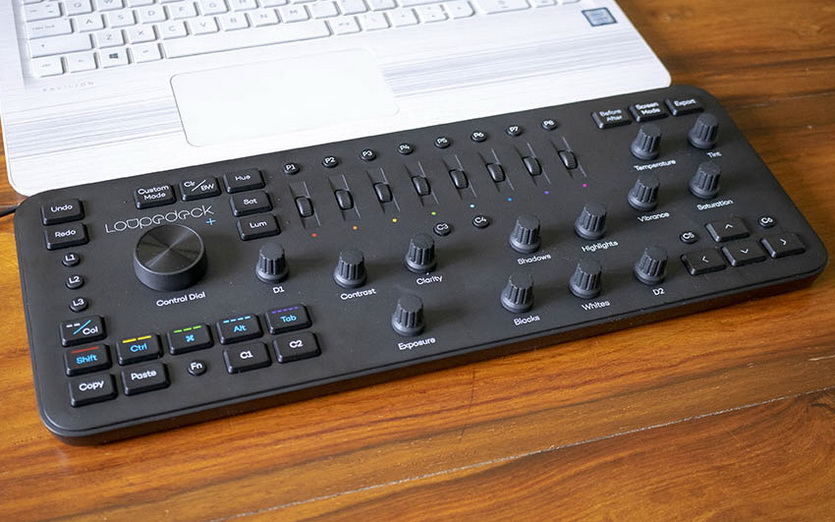 Such a compact wireless "keyboard" is needed by everyone who works with content. The brand of the computer does not matter.
The usual hot keys, with which you can perform any basic actions, are complemented by a set of analog controllers of various types for quick adjustment of filter parameters, sound and all that you have to fight with the mouse.
Buy for 19 990 rubles
10. Apple USB-C Digital AV Multiport Adapter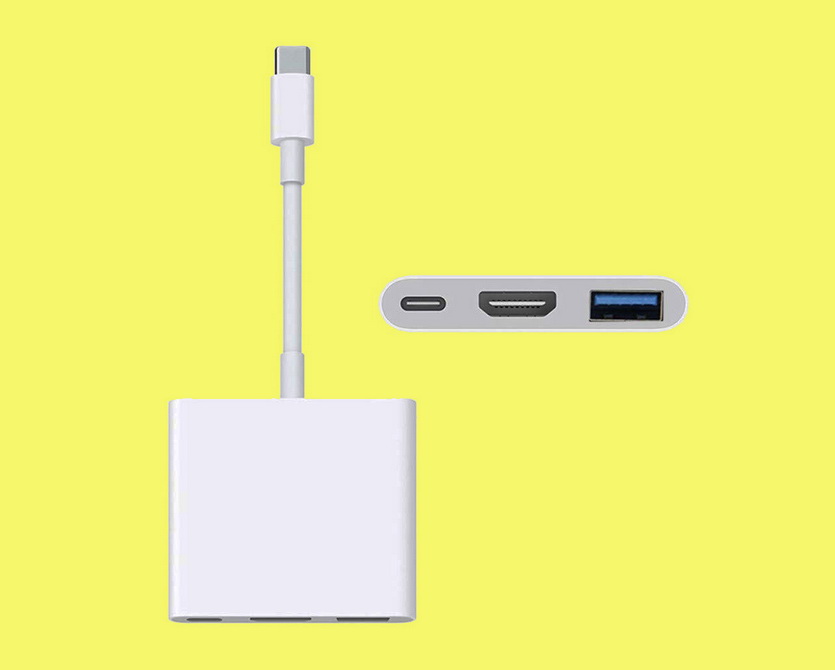 Whoever says it, but modern connectors are gaining market too slowly. Therefore, an adapter to the main video connector of the past millennium is indispensable.
Otherwise, do not connect to the projector or the monitor. And a regular USB port without Type C loss with pass-through charging will not be superfluous.
Buy for 6 900 rubles
11. Wacom Intuos S Graphics Tablet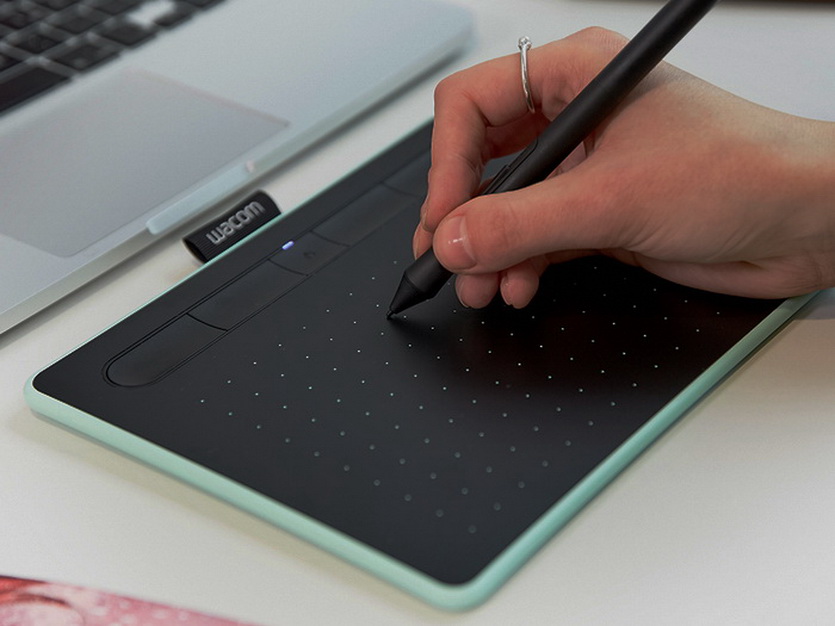 Affordable tablet for designers from the best manufacturer. Its correct ergonomics, accurate pen with recognition of 4096 degrees of depression really allow you to draw on a computer, as if on a sheet of paper.
The compact size and light weight allow you to carry Intuos S with you constantly, without noticing. The first thing you need to work with graphics on your MacBook.
Buy for 6 990 rubles
12. Apple USB-C to SD Card Adapter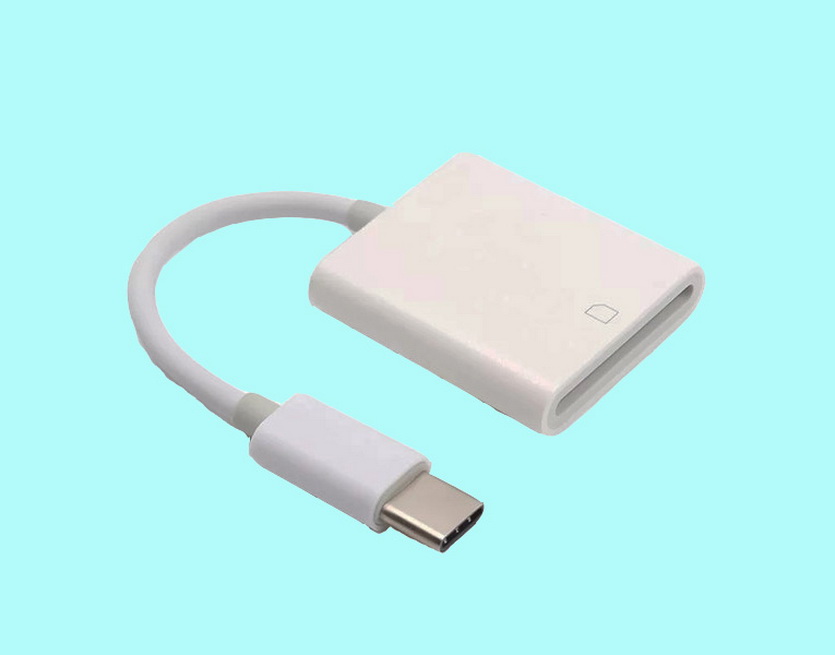 Apple chose to forget about the memory card slot. Well, for those who really need it, it is enough to purchase the appropriate proprietary adapter.
And the problem is no more. True for microSD you will also need an appropriate adapter.
Buy for 3 990 rubles