Webcams cannot be called some kind of new device for the computer user. If at first we were glad that, in principle, we could see a distant interlocutor, now the requirements for such cameras are corresponding to the spirit of the times. This is the quality of the picture and sound, ergonomics, reliability.
Buy Logitech StreamCam Webcam
The Logitech StreamCam webcam will give you the opportunity to tell the world about your hobbies. This device is best suited for streaming. Let's take a closer look at why the Logitech StreamCam truly evokes can be considered a great choice for people working on creating their own online content.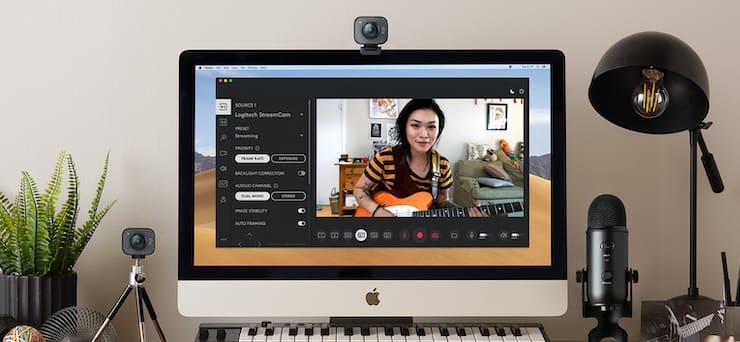 Logitech StreamCam Webcam Specifications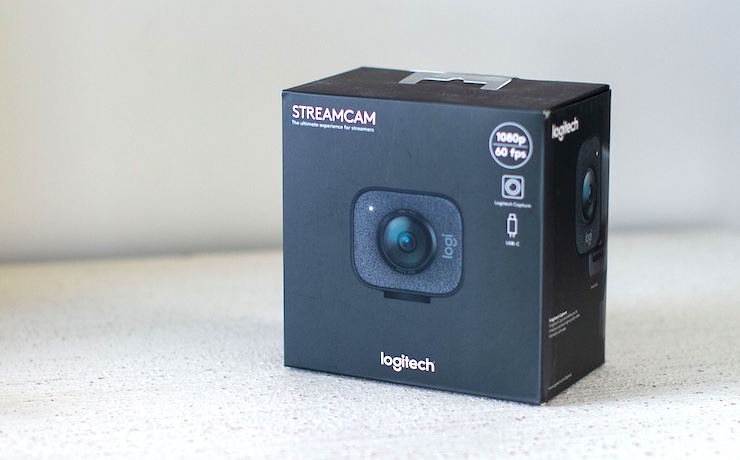 Length: 66mm (85mm with monitor mount)
Width: 58 mm
Thickness: 48 mm
Weight: 150 g (222 g with mount).
Color: graphite (black), cream (white).
Contents of delivery: webcam, USB-C 3.1 cable, 1.5 meters, monitor mount, tripod socket, documentation.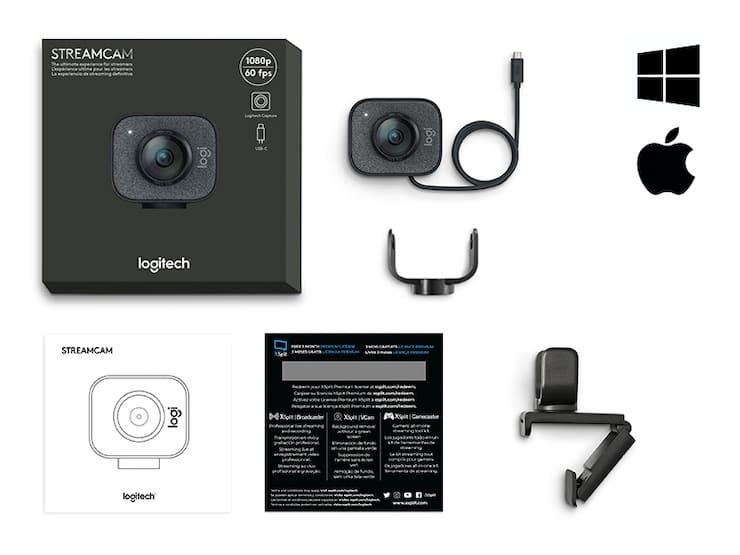 Maximum Resolution: 1080p / 60fps in MJPEG format.
Supported Resolutions: 1920 × 1080, 1280 × 720, 960 × 540, 848 × 480, 640 × 360, 320 × 240.
Supported frame rates: MJPEG: 60, 30, 24, 20, 15, 10, 7.5 and 5fps, YUY2, NV12: 30, 24, 20, 15, 10, 7.5 and 5fps.
Lens: Premium Full HD glass lens, f / 2.0, 3.7mm, 78-degree field of view.
Focusing: 10cm to infinity, using Logitech Capture technology to focus on faces.
Audio: two omnidirectional microphones with noise filter, stereo or two mono channels.
Work indicator light: White LED.
System requirements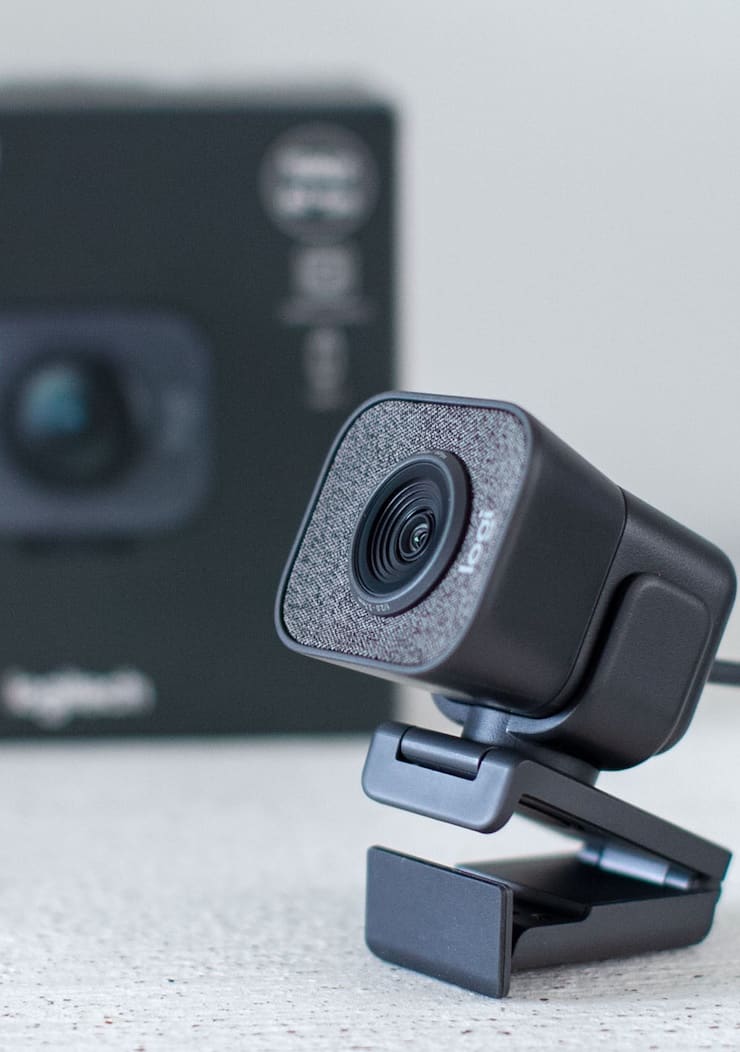 Image quality
– 1080p 60fps streaming requires direct connection via USB 3.1 Gen 1 Type-C
– For broadcasting 720p 30fps, you can use USB 3.1 or USB 2 via a Type-C to USB adapter.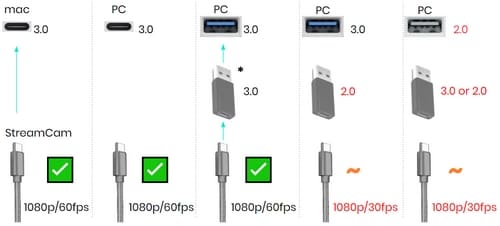 Apple Computers
macOS 10.14 Mojave and later.
MacBook Pro, MacBook Air, Mac Mini (all from 2018 with 8th Gen Core i5), iMac Retina (2019 with 8th Gen Core i5), iMac Pro (2017 or later).
PC configuration
Windows 10 and later.
7th Gen Core i5 or higher.
Discrete graphics card of the level of Intel HD 620 or higher class.
8 GB of RAM.
Apple Computers
macOS14 and later.
MacBook Pro, MacBook Air (both 2017 with 7th Gen Core i5), iMac Retina, Mac Mini (both 2018 with 8th Gen Core i5), iMac Pro (2017 or later).
PC configuration:
Windows 10 and later.
Core i5 6th generation or higher.
Discrete graphics card of the level of Intel HD 510 or higher class.
8 GB of RAM.
Logitech StreamCam camera appearance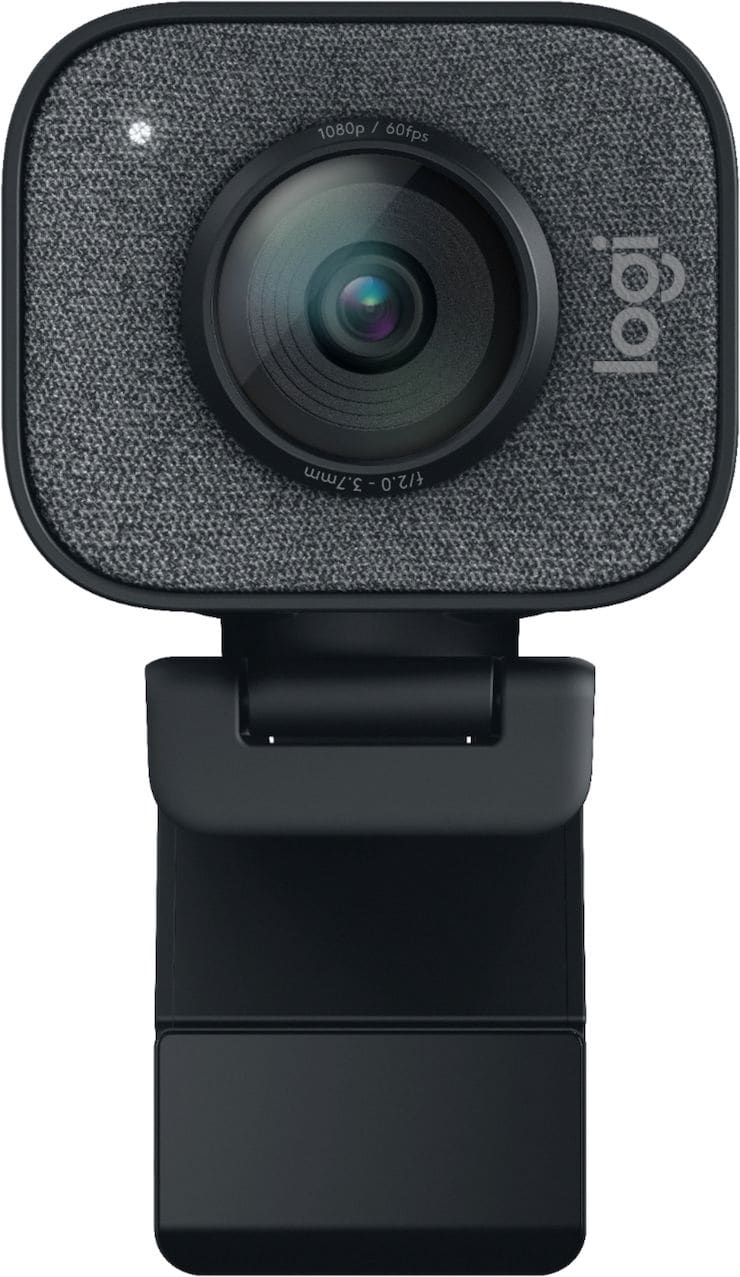 The camera body is made of hard plastic with a rough texture, the front side is covered with a cloth slightly recessed into the body. The large Logitech StreamCam lens is located in the center, to the left of the camera module (if it is in a horizontal position) there is a power indicator light. On the right is the logi inscription.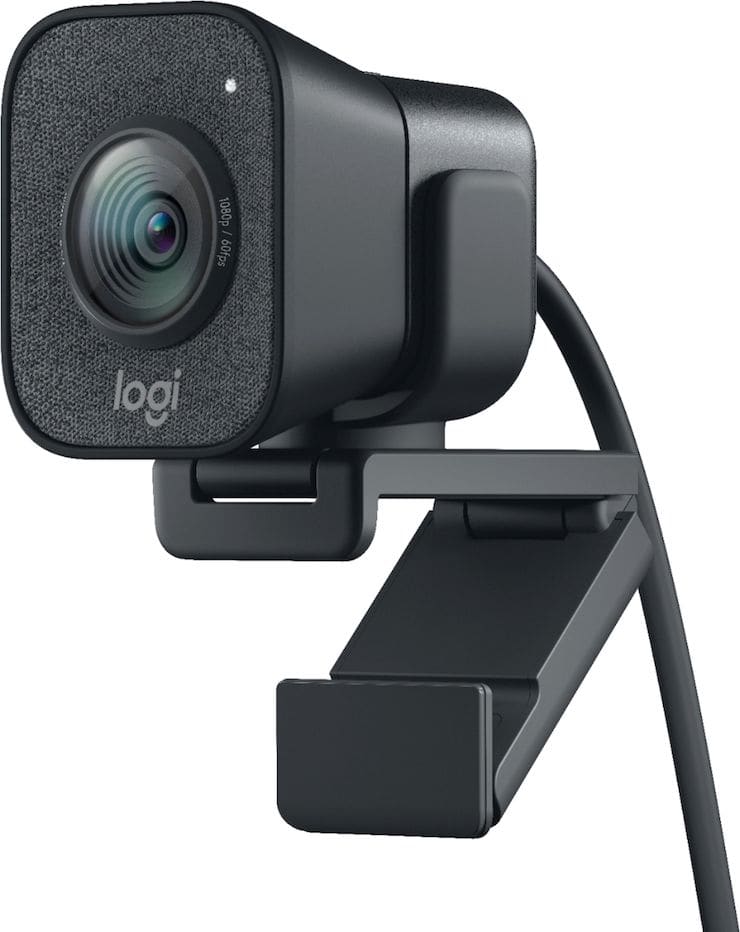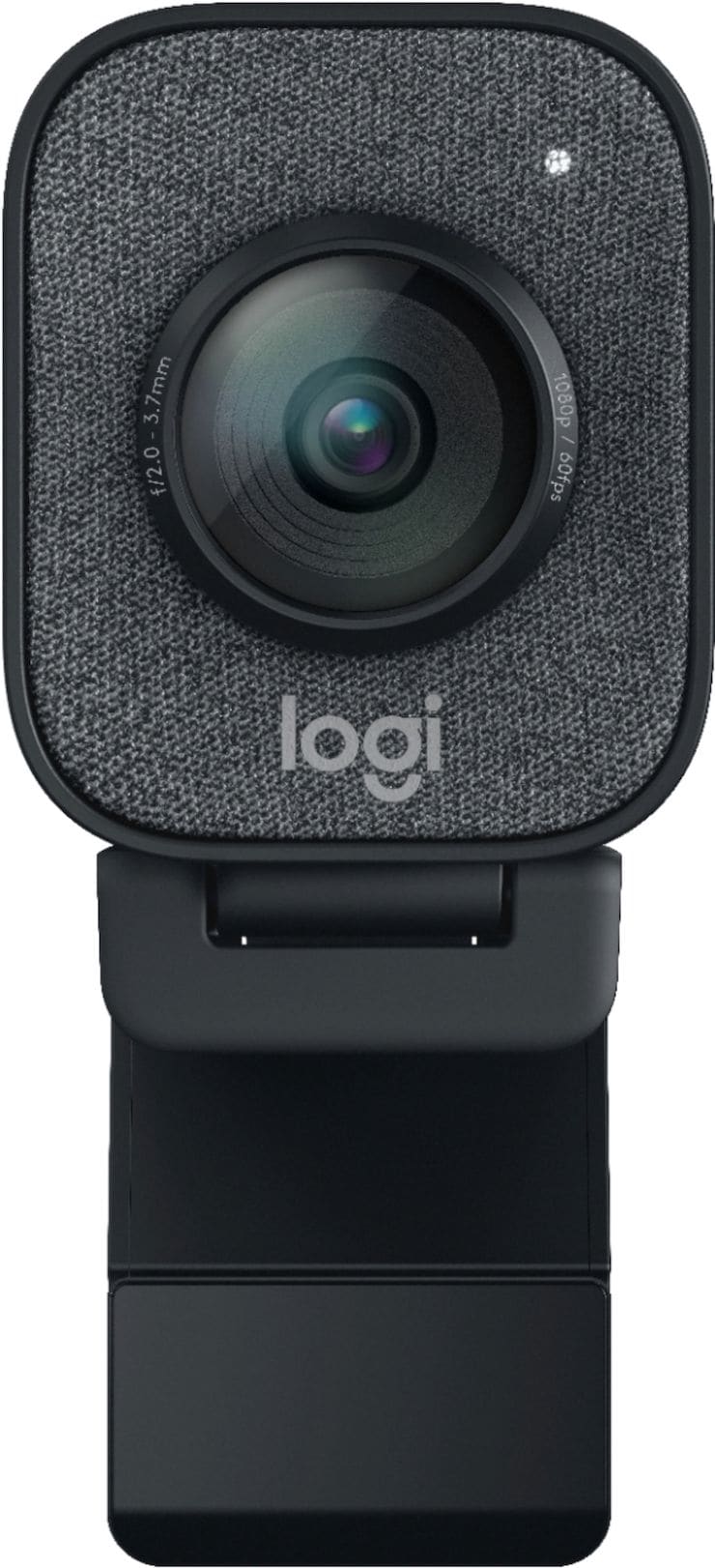 Below is a standard connector for connecting most tripods and adapters.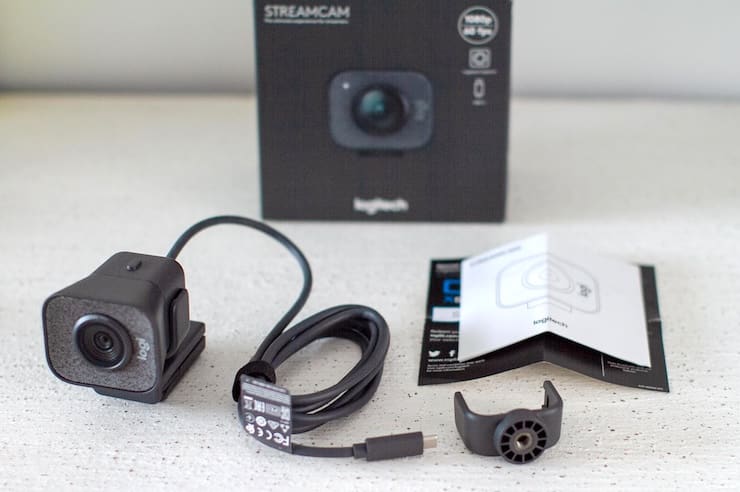 The camera comes with two adapters:
– the first one allows you to install a webcam on a monitor of any thickness. The accessory is a sliding lock equipped with anti-slip rubber pads.
– the second adapter is an adapter plate with a 1/4 " thread for screwing the camera onto a tripod.
Both brackets allow you to mount the camera in a horizontal or vertical position, the image rotates automatically, there is no need to waste time on manual adjustments.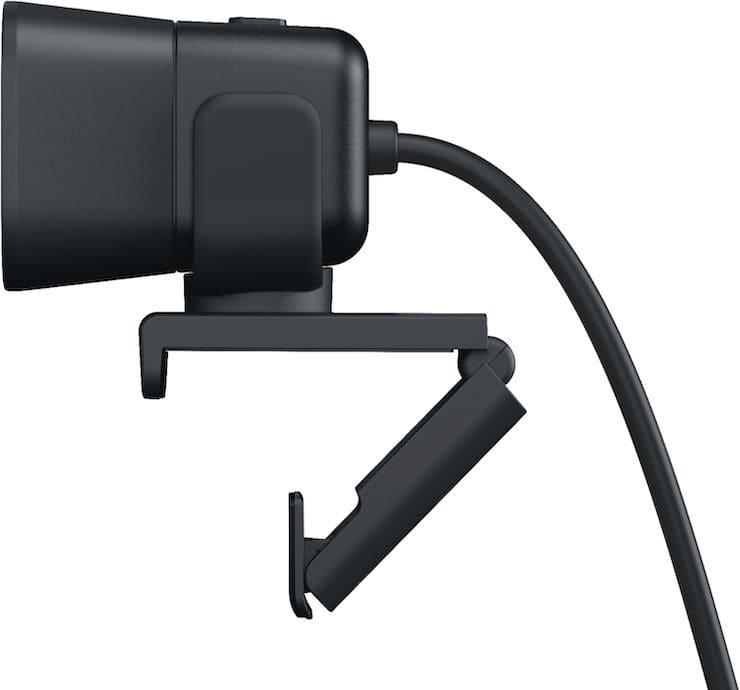 Working with the Logitech StreamCam webcam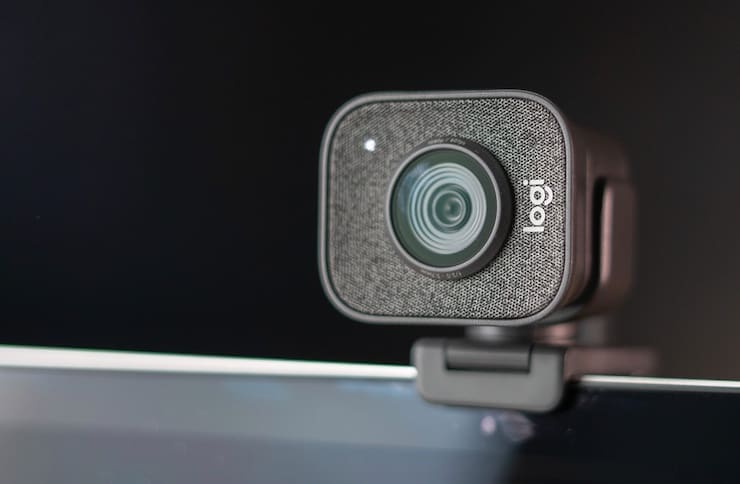 So, after unpacking the camera, you will need to install it. Make sure your computer meets the specified specifications. Position the Logitech StreamCam on the monitor using the included accessory, or place your media device on a tripod.

Rotate the device horizontally or vertically so that it points directly at the subject.
In the meantime, there is no need to worry about it. "
In this case, the built-in electronic stabilization system will compensate for camera shake when it is moved or in contact with other objects. Use the included cable with a reliable and functional USB Type-C connector to connect your Logitech StreamCam to your computer.
Launch the Logitech Capture app (download for Mac and Windows). The application supports Russian. In it, select Logitech Stream Cam as Source 1.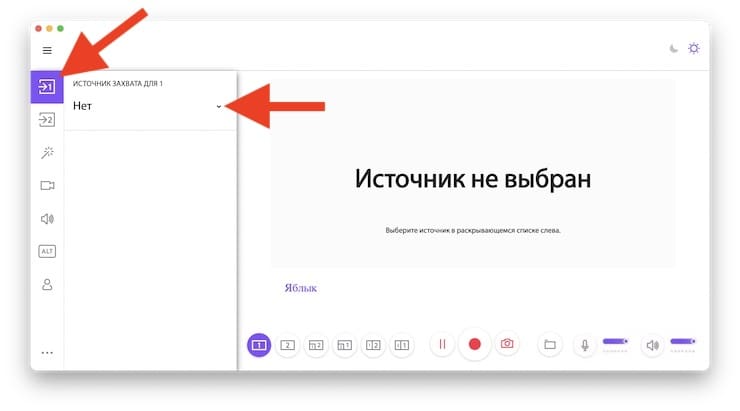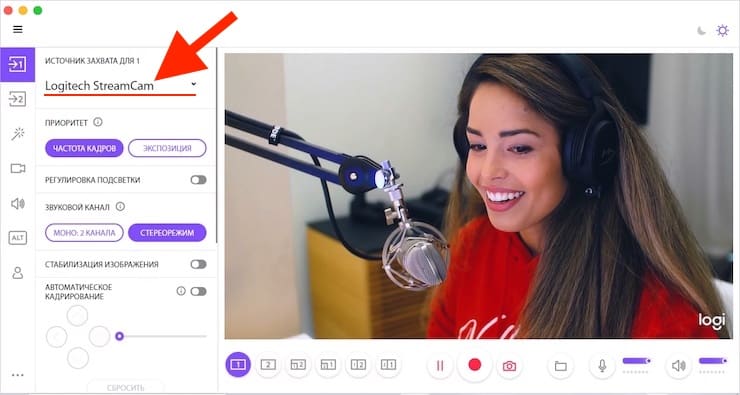 The second source can be a second similar camera, capture of a display or a specific active window. The app provides a great way to simplify recording from multiple sources by recommending a scene format for them.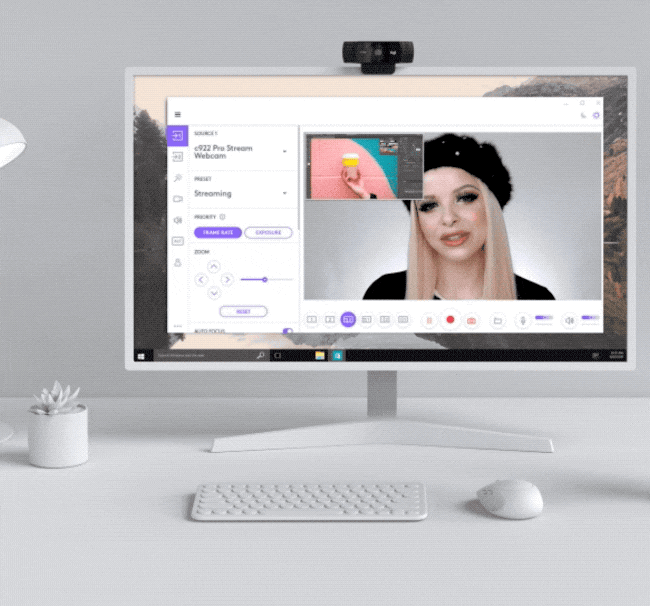 The camera image settings are accessed on the video source tab. Here you can also adjust the autofocus and white balance settings.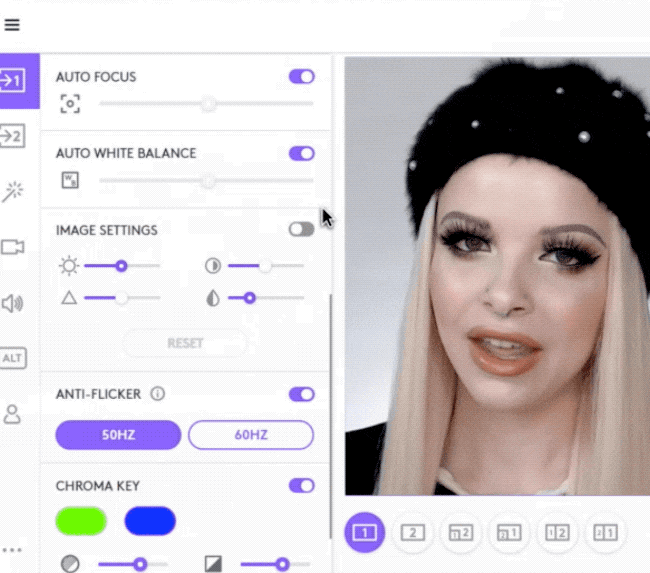 There is an interesting feature here – automatic cropping. After activating the switch, the camera will automatically find your face and keep it in the center of the frame, regardless of position. In this case, the machine will set the required shutter speed so that a person looks good regardless of lighting conditions. This is important because unexpected defocusing can ruin interesting material.
On the camera tab, you can select the resolution and frame rate for recording. There is an option to select an external microphone, you must select the appropriate audio input.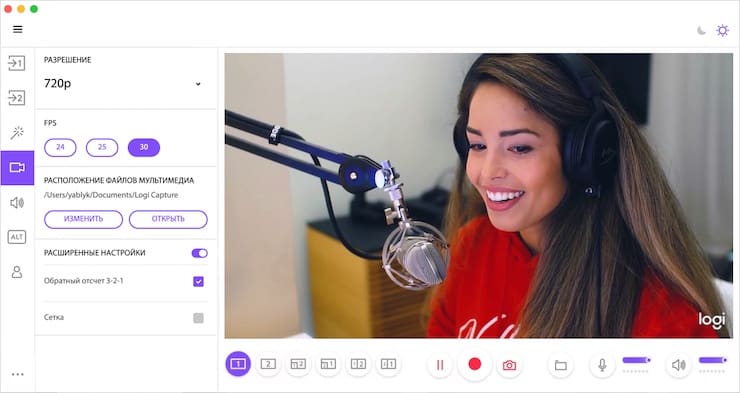 But the camera itself can record sound, a pair of front-facing microphones are responsible for this. They work with a minimum of distortion, delivering decent sound. But still, for those streamers who focus on working with voice or sound, we would recommend using an external microphone. On the same tab, you can choose the portrait orientation of the video, such videos will look good on mobile devices, in Instagram or Facebook stories.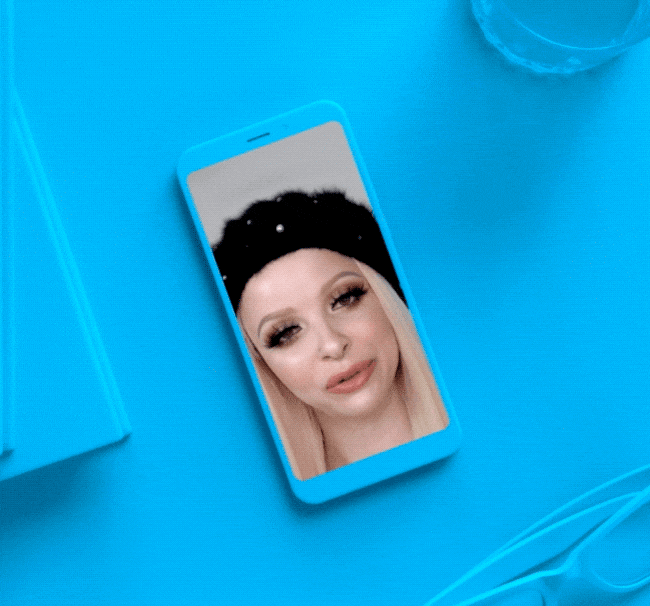 For streamers, the Effects tab is of interest. Here you can overlay dynamic text, customize fonts and letter placement.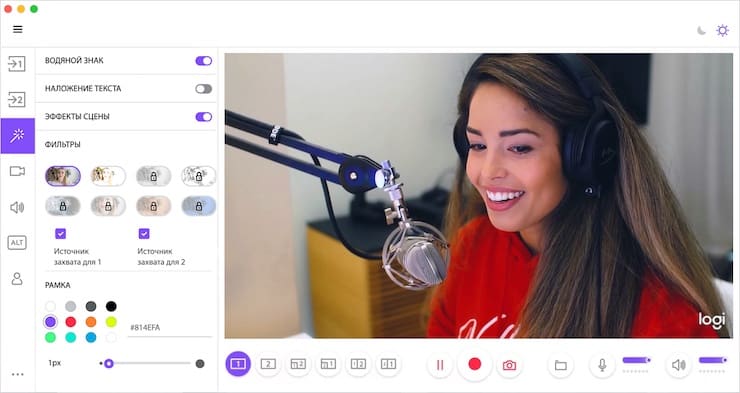 Scene effects (filters, borders and transitions) can be added to sources. These tools will help you personalize your video.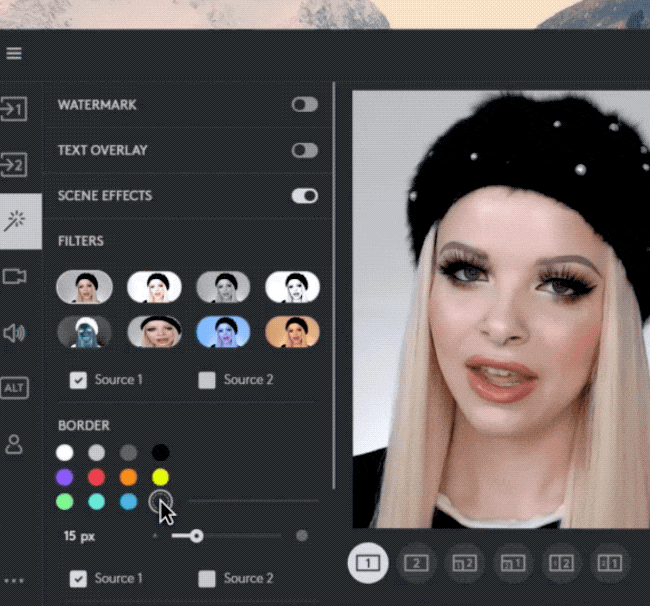 To use all the features of the Logitech Capture app, you must first sign in with a Logitech account on this page.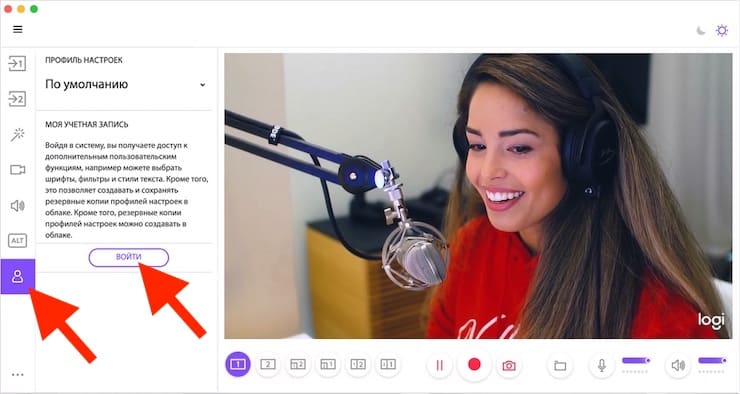 The camera is also optimized to work with other specialized applications Open Broadcaster Software (OBS), XSplit and Streamlabs for streaming on various channels.
Other features of the Logitech Capture app
The multimedia shell of the proprietary Logitech Capture application allows you to fully unleash the capabilities of the StreamCam. Logitech Capture is logged in with either a Logitech account, Google or Facebook accounts.
In the proprietary application, you can fine-tune your camera, saving up to six profile options. With Logitech Capture, you can stream live streams by simply setting the app as the recording source on any dedicated streaming platform (YouTube, Twitch, etc.).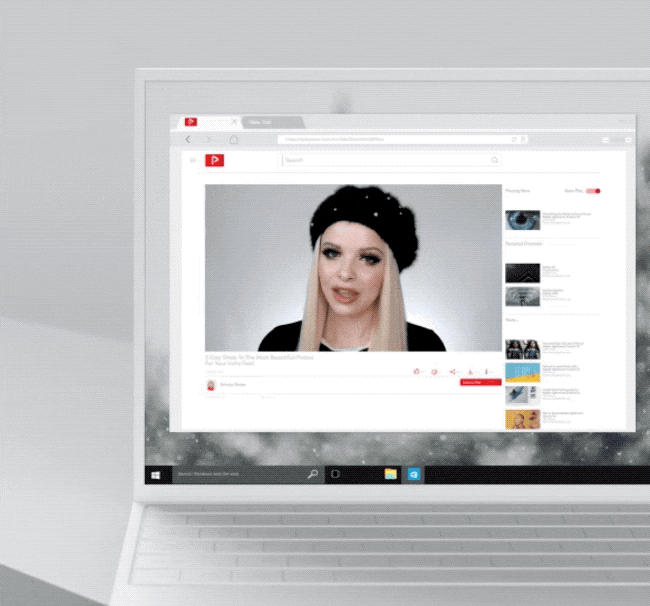 Logitech Capture lets you edit your footage using a range of layout tools, transition effects, and more. The application can run in dark mode if it is more comfortable for the user. Logitech Capture software supports keyboard shortcuts to make it easier to work with video without using a mouse.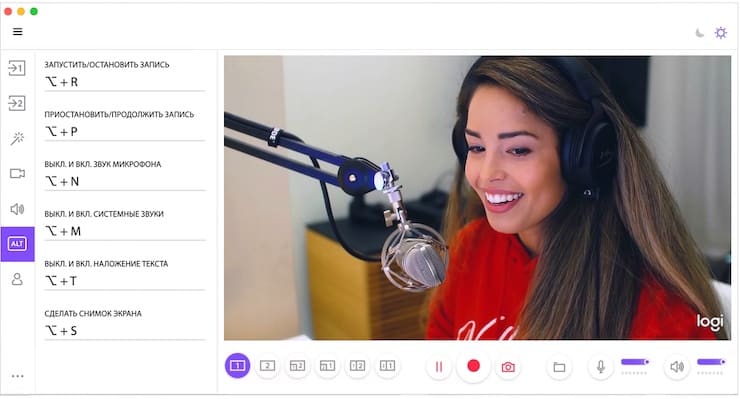 Buy Logitech StreamCam Webcam