There is no easier way to save a page from Safari than using the Notes app. Whether you're doing research for work, looking for material to study, planning a trip or other event, or just trying to write an article, Apple product integration makes it that much easier.
♥ BY TOPIC: How to view logins and passwords stored in Keychain Access on iPhone, iPad and Mac.
In this article, we'll show you how to save a link to a specific article on the web in a new, existing, or pinned note on your Mac, iPhone, or iPad.
♥ BY TOPIC: Weak Wi-Fi protection in iPhone: what does it mean and how to fix it?
How to save Safari links to Notes on Mac
There are at least two quick ways to add links to Safari pages in Notes on Mac. So use the one that is more convenient for you.
1. In Safari, open the desired web page.
2. Click on the menu File → Share this → Notes in the menu bar of the running Safari browser.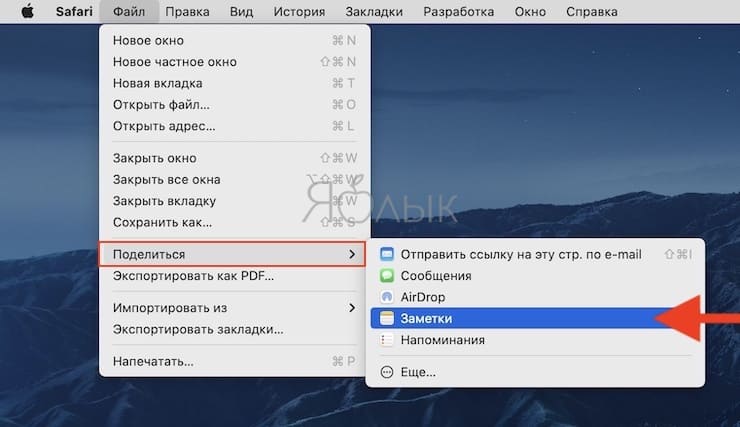 Or press the button "Share this"On the Safari toolbar and select"Notes".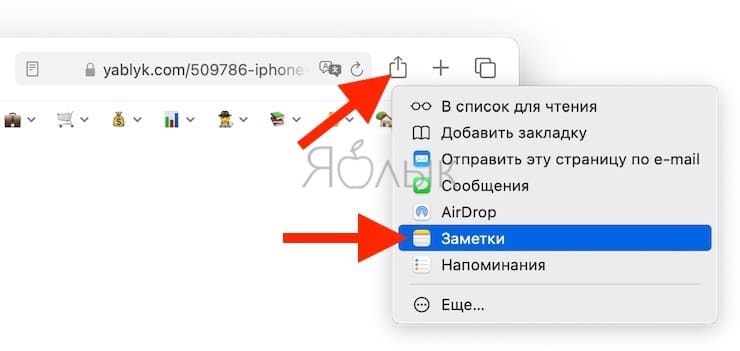 You will see that the link icon and its description are automatically displayed in the note. But you can enter more text at the top or bottom as a description, if necessary.
Next to the field "Select note:»You can choose a place to store notes or add material to an existing one.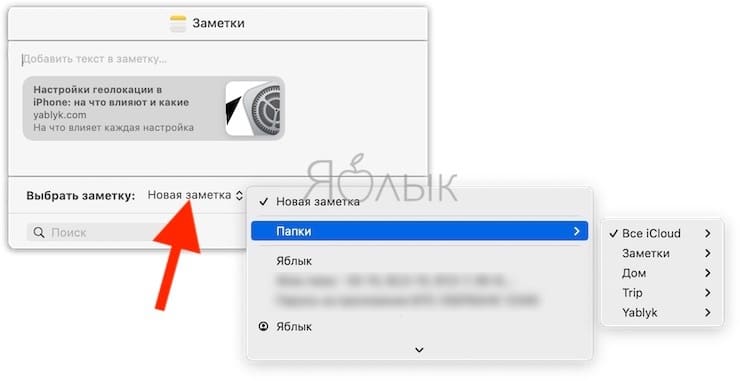 Under "New note»At the top of the pop-up window, you can select one of your folders. And from there you can select a subfolder if needed. Conveniently, each pop-up window has the parameter "New note".
Below the list of folders, you will see your pinned notes marked with a pin icon. It will not be difficult for you to add a link to one of them.
Finally, you have the rest of the entries. You can add a link to a regular note that has a contact icon next to it.
The only limitation you may run into will be when you try to add a link to an existing locked note. If you try to do this, you will notice that it is inactive. You won't be able to put a link there.
But more often than not, no matter where you want to open a note, folder or subfolder, create a new one or add to an existing one, there should be no problem.
If you have a lot of folders, subfolders and notes, you can use the handy search box below the note picker to quickly find the item you want.
♥ BY TOPIC: Which Smartphone Has the Best Camera in 2020 – Top 15.
How do I share a Safari page in Notes on iPhone and iPad?
Sharing a page from Safari to Notes on iPhone and iPad is as quick and easy as it is on Mac. Click the "Share this"And select"Notes". If you don't see there "Notes", Then select"More»To add this app.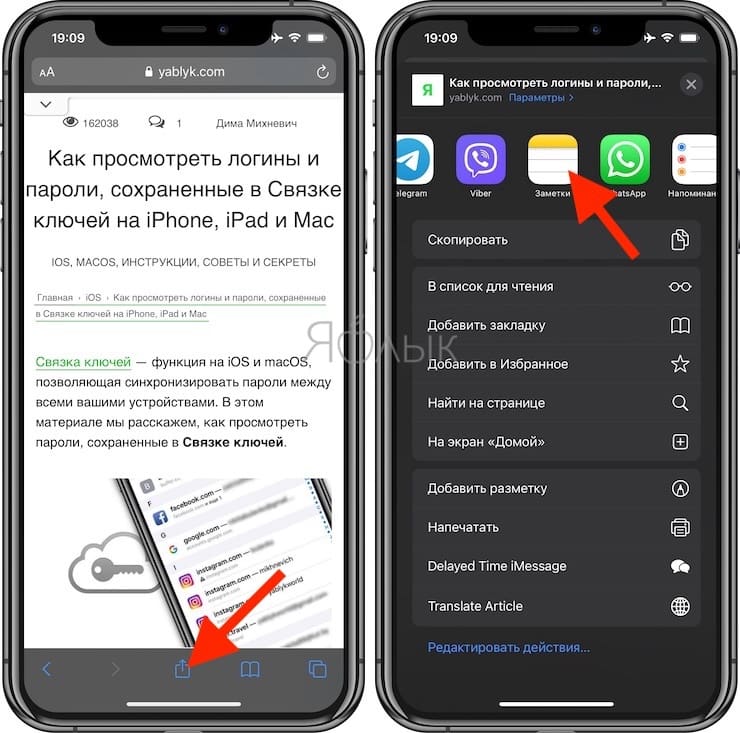 You can immediately click "Save"To send the link icon to the default"Notes". Or press "New note"And then find the folder or subfolder you want.
1. In each folder and subfolder, your notes are sorted: pinned ones are at the top, and the remaining notes are at the bottom.
2. Shared notes have a contact icon, just like on Mac, and locked notes are grayed out and cannot be selected.
3. The "Create note»Is located at the bottom of each folder list screen, and the search box is at the top.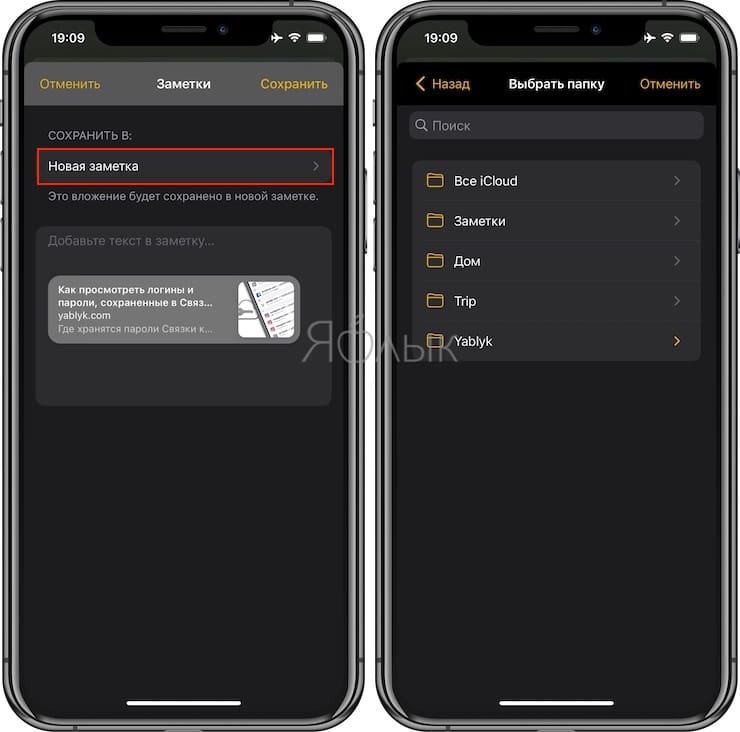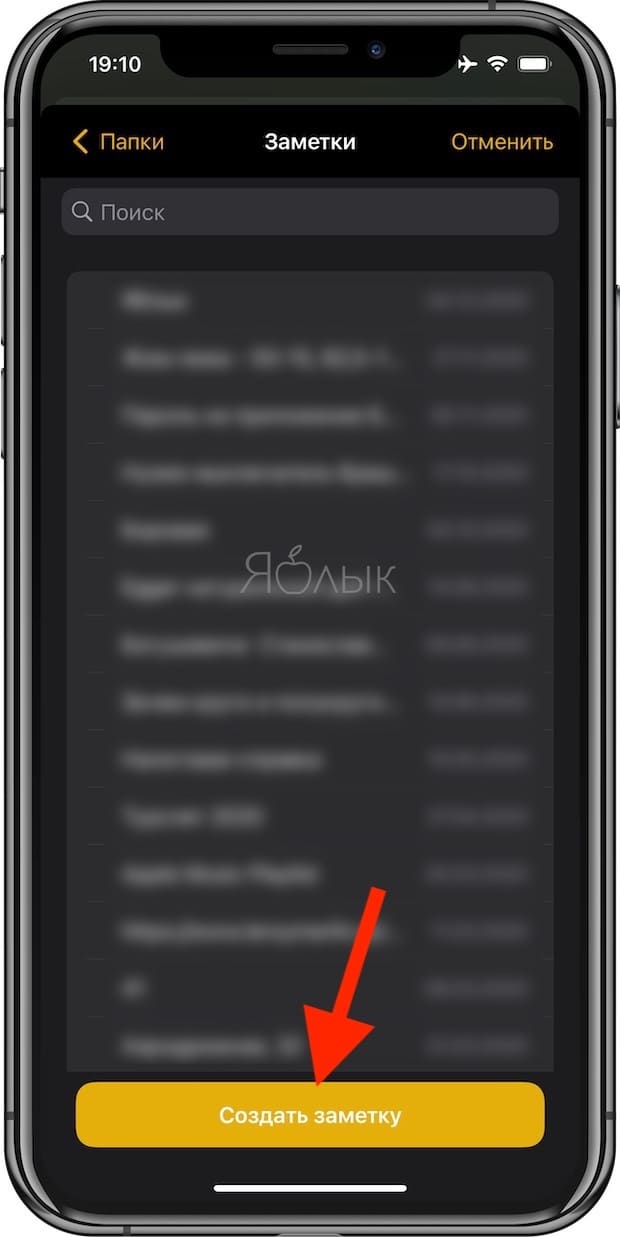 If there's one thing Apple knows how to do with its apps, it's simple how they interact. It shouldn't be hard for you to remember how easy it is to save web pages from Safari to the Notes app on iOS and Mac.
See also: