Devolver Digital's Umiro for iOS is a short but interesting puzzle game with a pleasing visual style and a simple story.
Download Umiro for iPhone and iPad (App Store)
Everyone has had this. Here you go to overturn a glass or two, after going over it, you turn off, and wake up in a foreign country covered with flaming crystals and evil drops, touching which is deadly. It was in this situation, only without the part about drinking, that the heroes of Umiro found themselves. Tony and Nassi don't remember how they arrived in this mysterious world. They can't even remember how they first met, as well as all the other details about their previous life. However, both of them understand that they will have to work together if they want to get out of this crazy place and return home.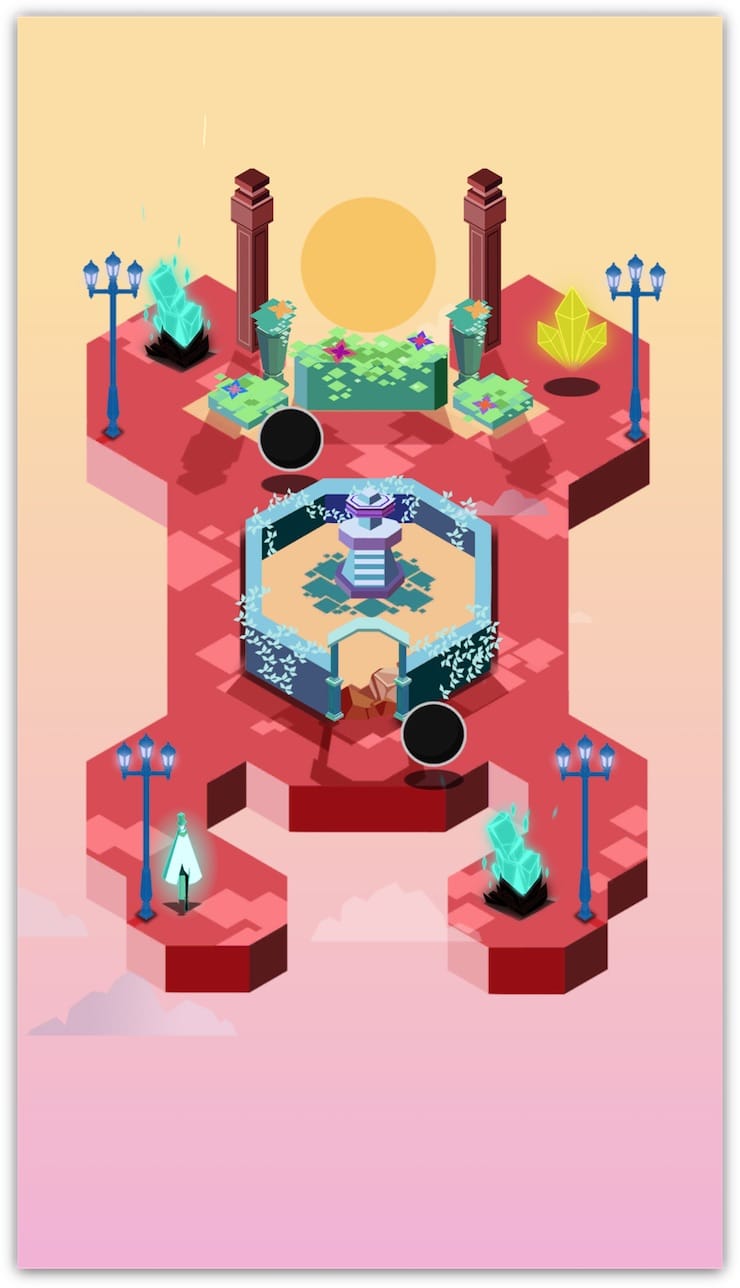 The gameplay in the game is pretty simple. To win at each level, you just need to draw a path for the two main characters, along which they will follow from their starting positions to the crystals that act here as exits. Tony has to get to the blue crystal, Nassi to the red one. As soon as the drawing of the paths is completed, it is necessary to press the play button, and the couple will blindly walk along the paved route. Your goal is to collect yellow crystals, delving deeper and deeper into the secrets of Umiro!
However, once the heroes start moving, they cannot be stopped. At the same time, each level has various dangerous obstacles and traps. From deadly black bubbles patrolling the area along a specific route, to poisonous gas that must be turned off by pressing a button. Thus, the player will have to carefully think over the chosen path and choose the right moment to press the play button.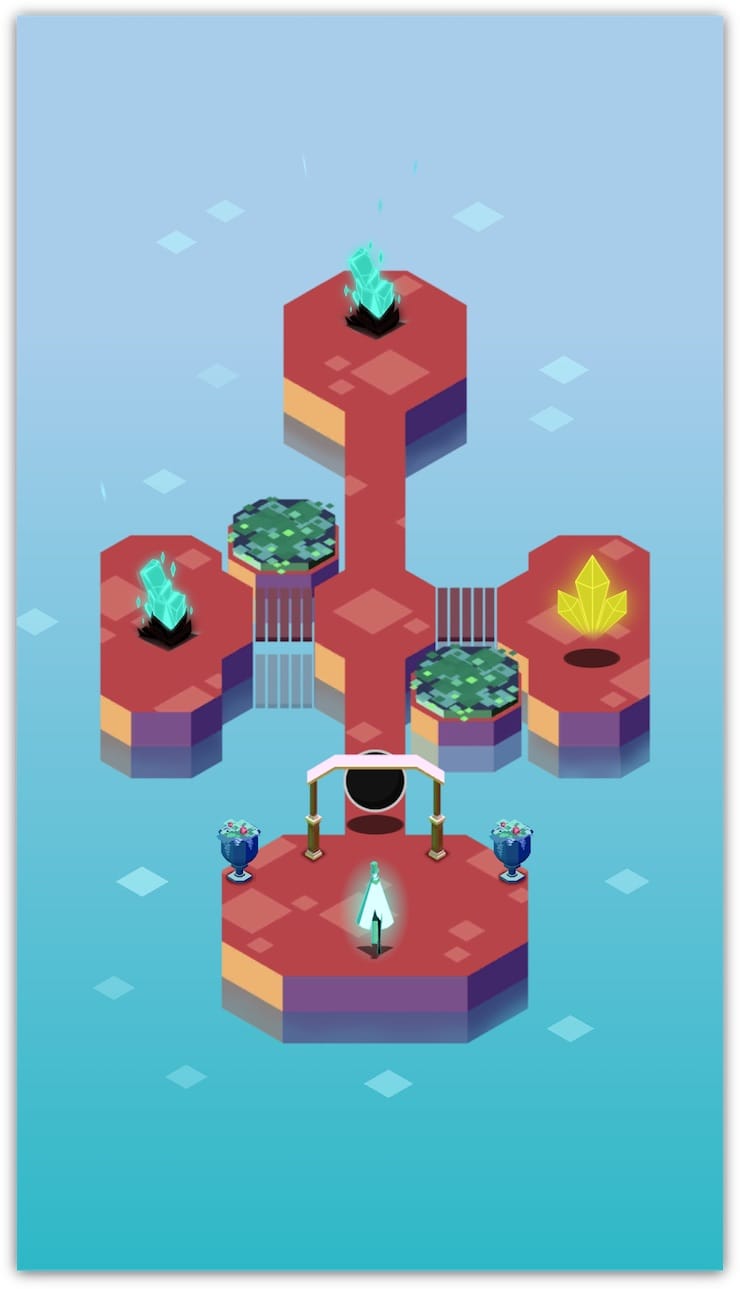 Familiar territory
This mechanic may seem painfully familiar. Indeed, it has been used in many other mobile games such as Droidscape. However, despite the fact that Umiro has obvious problems with the originality of the idea, the game perfectly entertains the player, offering to go through 40 ingenious levels. The level design is interesting and varied enough to keep the player engaged for long. Artistic and visual effects are also great. Just hand-drawn screensavers and a touch of Japanese aesthetics on every level are worth it.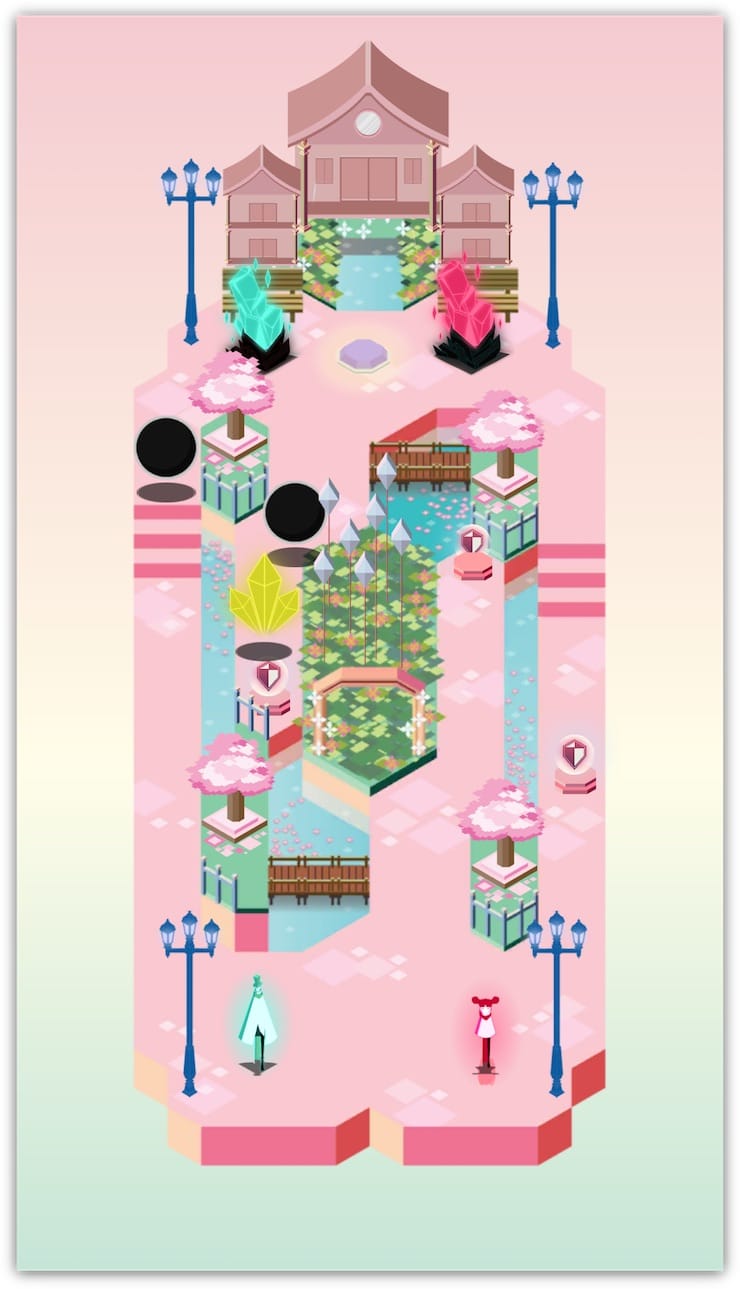 The narrative is divided into four acts, each with ten levels. The game can be completed in just a few hours. Some levels may seem more difficult than others, but for fans of puzzles, even they will not become a serious obstacle that can be confusing.
In the meantime, there is no need to worry about it. "
Download Umiro for iPhone and iPad (App Store)
See also: