Professionals and amateur photographers are familiar with the so-called "rule of thirds". This rule of thumb for frame composition is a simplified version of the golden ratio and allows you to create emotionally intense photographs. As a rule, the objects that you want to draw the viewer's attention to should be located along the horizontal and vertical lines dividing the frame in thirds, or at their intersection.
♥ ON TOPIC: Mistakes of novice photographers, or how to take pictures correctly.
In order to simplify the task for the photographer, the iPhone has a special grid that divides the frame into thirds with horizontal and vertical lines. Just go to "Settings" and in the section "Camera" move the slider opposite the option "Net"…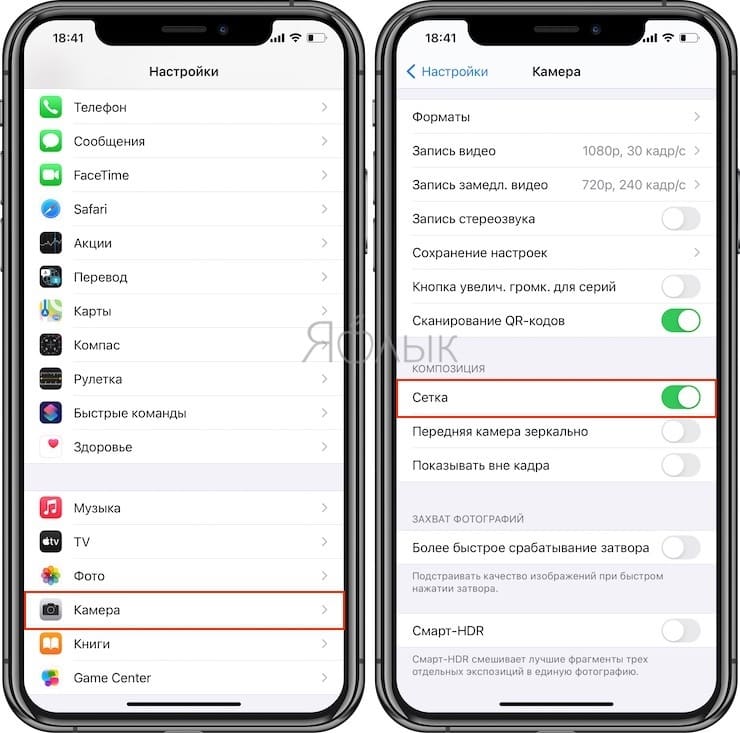 Now, when you take pictures with your iPhone, a grid will appear on the screen, dividing the screen into nine rectangles. It will look something like this: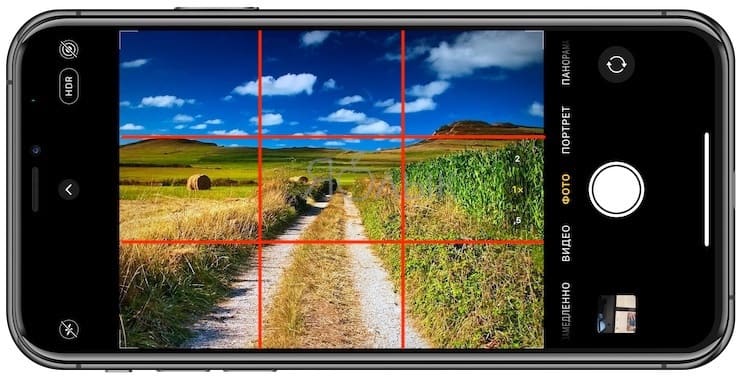 The grid is useful for shooting a wide variety of subjects. Below we will show you how to use it for landscape photography.
When shooting landscapes, it is important to correctly position the horizon line. According to the "rule of thirds", the horizon should be located along the bottom or top line, but never in the middle. Think carefully about what should take up more space in your picture, the earth or the sky. If you want to emphasize the ground (trees, buildings, etc.), place the horizon along the top line, the fir trees in the sky along the bottom.
In this photo, the main object is the Mercedes-Benz Stadium building. As you can see, most of the roof runs along the top horizontal line.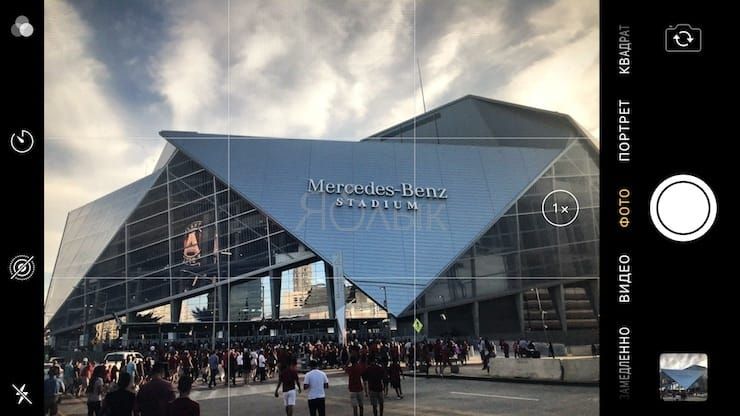 If you want to emphasize the sky instead of the building, place the horizon line at the bottom of the frame. Typically, this kind of composition is used for shooting a sunset. In contrast to the previous photo, in the picture below, the horizon is located along the lower horizontal line.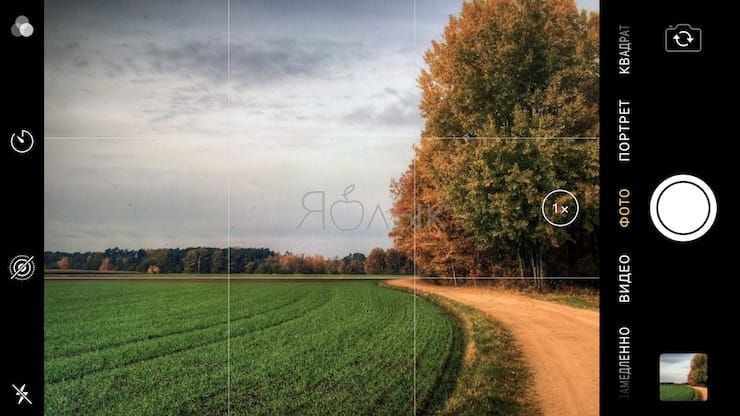 As you can judge for yourself, everything is very simple. The Rule of Thirds is easy to use, but remember that photography is an art and should not be guided by dry rules alone. Different situations require different compositions.
See also: