Windows-to-Mac switches often yearn for the Windows notebook. Webmasters ("admins") love it for the lack of formatting (does not copy someone else's style), ordinary users – for almost Zen minimalism (white background, black letters. Steve would approve). And how many words there could fit into one line! .. In general, we will return the Notepad from Windows to you – more precisely, we will make it an almost perfect copy of the "apple" TextEdit…
♥ BY THEME: "Preview" on Mac (macOS): hidden features of the photo editor.
What is especially nice is that you don't have to apply extra efforts for this. All we need is an application open on the Mac. TextEdit and its settings. Open TextEdit can be from Dock (if you pinned it there), through Programs or a Spotlight search.
♥ BY THEME: Versions, or how to recover a missing document on Mac (for example, TextEdit)…
How to disable text formatting in TextEdit on Mac
one… Open up TextEdit, in the menu bar, click on the name of the program (i.e. TextEdit), then on Settings…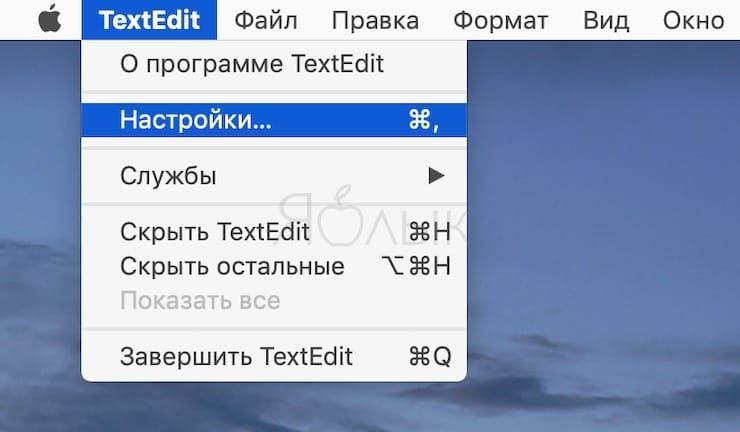 2… In the window that appears, we are interested in the upper part of the settings, Format… By default, the option is activated here Formatted text… Change it to Plain text…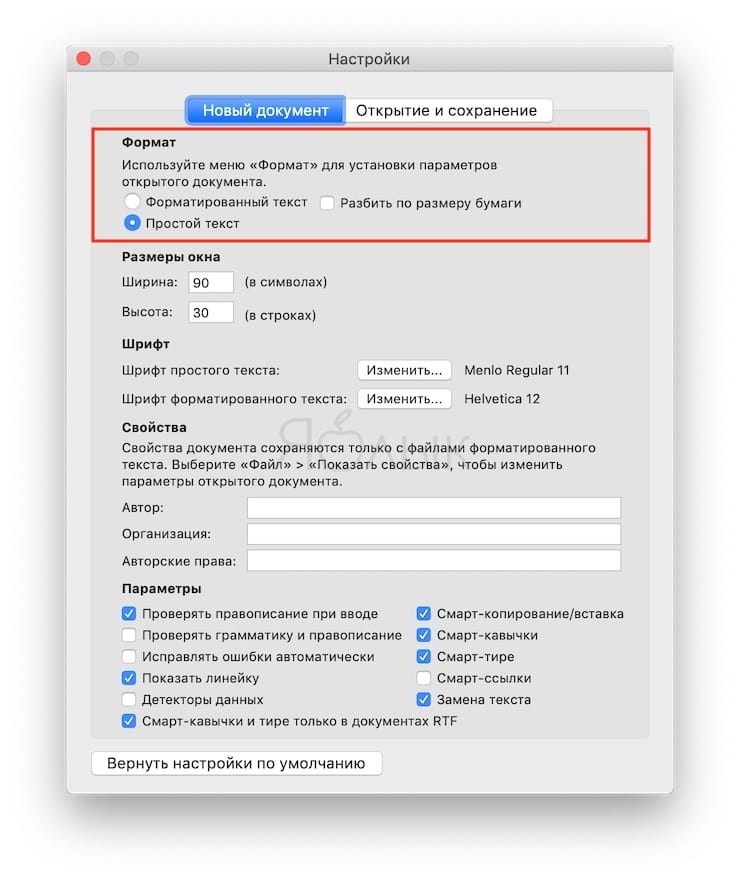 In the tab Opening and saving you can also set "plain text" options for HTML and RTF files: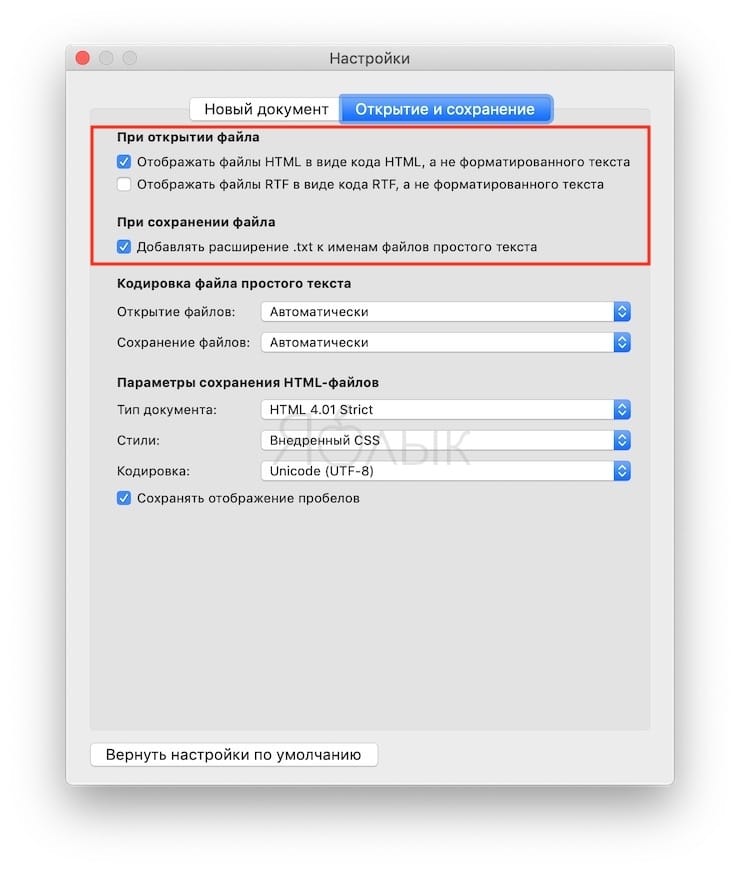 Done! Open a new file and enjoy a minimalistic piece of electronic paper without any signs of formatting! Click on the plus sign in the window – and expand your sheet to almost the entire screen, and then – write whatever your heart desires and without the slightest fear of getting formatted text, and, therefore, an extra headache when transferring information to another text editor.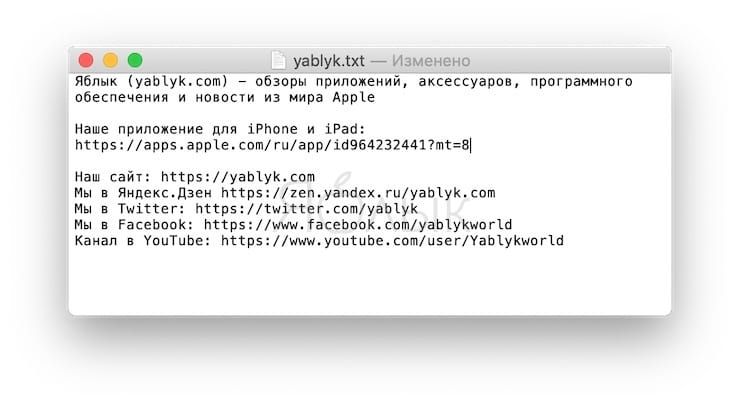 If you still need formatting, go back to the TextEdit settings and activate the setting Formatted text… Again, all changes will be applied to the new file, and not to the currently open one.
Well, here's one more argument in favor of the dubious thesis "I'll stay on Windows" has become less. For other helpful tips for those new to Mac or about to do so, see below.
See also: