Are you in a good mood and want to play something fun? Pay attention to Animal Super Squad. This hilarious game will make you shake with laughter every ten seconds. Animal Super Squad was originally released on Nintendo Switch, PlayStation 4 and PC, but recently moved to iOS and Android.
Download Animal Super Squad for iPhone and iPad (App Store)
This game project was designed specifically for fans of high-speed racing, but animals are not used as a means of transportation here. The developers did their best, providing the game with excellent graphics and realistic physics, 100% accurate. The project offers countless variations of jumps, falls or spins. For example, one moment you can spin somersaults in the air, and the next turn into a hamburger. It's the non-stop fun that gives Animal Super Squad its charm.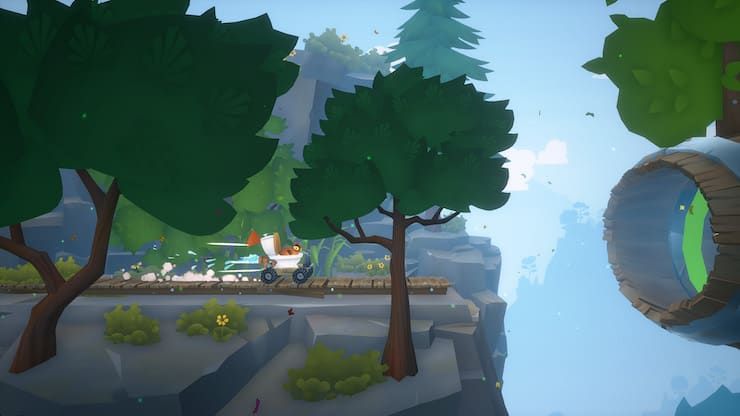 From the start, you control a chicken as it travels through various incredible modes of transport, from a gorgeous white toilet on wheels to a propeller, but as you progress, you will be able to choose other animals. Periodically, you will also have to change vehicles that cannot withstand collisions with various obstacles, such as high jumps, rocket jumps, mines or barrels that you need to jump over.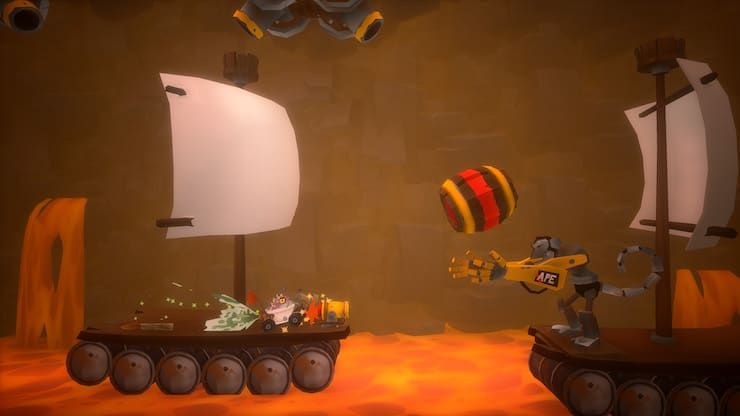 The game offers a large number of options for controlling your animal. You can maneuver both forward / backward, and right / left. In addition, there are two buttons that allow you to change the slope (up / down) or the trajectory of the character.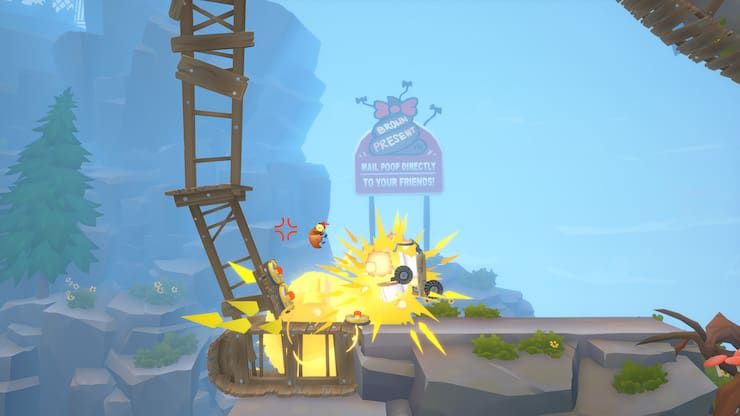 During a crazy race, it is quite expected that your vehicle will receive damage sometimes up to an unrecognizable state. At times you will have to control the animal directly until you find a suitable mount or restart from the last save point.
♥ BY TOPIC: The best games for iPhone and iPad according to the editors of Apple: 100 of the most-most.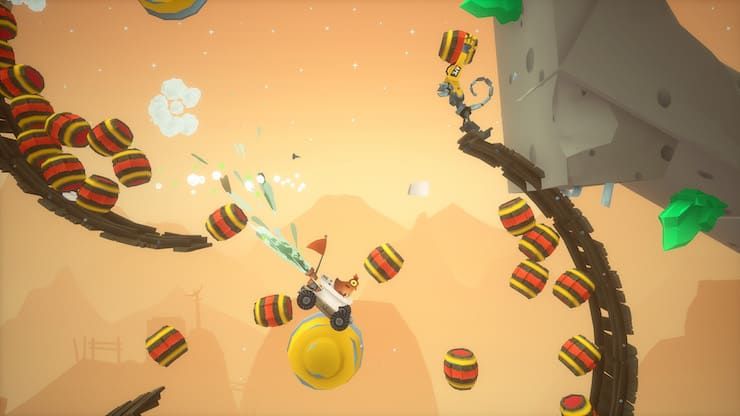 Animal Super Squad is hard to classify. The gameplay is very reminiscent of a platformer, although quite "sparing" in terms of damage. As already mentioned, the longer you play, the more your vehicle will wear out. Nevertheless, even in a very deplorable state, it will function, and after the death of the character and restart at the last checkpoint, you will receive the same transport in its entirety. Even without the front wheels, you will be able to play further. It is precisely in overcoming obstacles "on an honest word and on one wing" that the main difficulty of the game lies.
The levels are quite large and long with enough save points. The console and PC versions of Animal Super Squad have a level editor that allows players to design their own locations – the game puts a lot of emphasis on this (there is no level editor in the mobile versions of the game yet). Taking advantage of someone else's fantasy is quite simple – click on the "Community" option in the main menu and load the preset user levels, select one of them and click on the play button.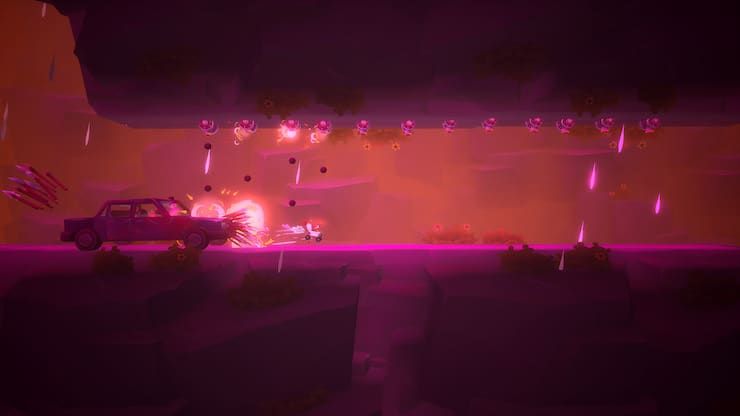 There is also a wide selection of vehicles in the Community section, but they must be earned (this will require completing the main game levels). For example, you can choose a propeller with which your chicken will fly around the level. To some, this may seem like a scam, but managing such a tool is not at all easy.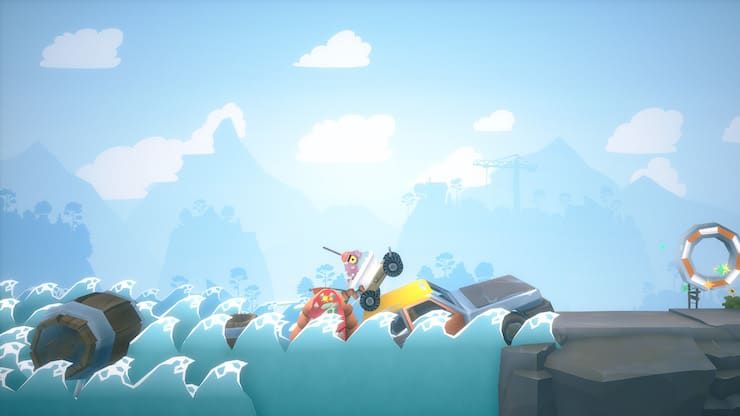 Despite the lack of the ability to create your own levels in the mobile version, Animal Super Squad is a game worth playing. Cartoon graphics, funny pets and realistic physics will give you an unforgettable adventure and lots of fun.
Download Animal Super Squad for iPhone and iPad (App Store)
See also: