Constant illness and low energy levels negatively affect all aspects of our lives. Your creativity is undermined – you lose both inspiration and ideas. Any work becomes a burden and is given with great difficulty, and personal life turns into a pitiful semblance of what it was before. Enough tolerating this! Change for the better! Get started right now with simple yet effective tips.
♥ BY TOPIC: Men's poses for a photo shoot on the street or in the studio: 20 posing options for beautiful photos of guys and men.
Unbelievable but true – according to statistics, more than 40% of the actions that we take during the day are not conscious. These are habits. They free us from excessive mental effort when doing simple things (you don't think how to go down the stairs, do you? Everything somehow turns out by itself) – and at the same time determine how we live, how we work and what we achieve. That is why it is very important to have "healthy" and "correct" habits. But what exactly?
♥ BY TOPIC: Talking parrot: which birds speak, are easiest to learn and how to teach to speak.
I. Physical Health Habits
A healthy body is a fundamental prerequisite for achieving any goals. Today, people often neglect a healthy body – eat fast food, do not exercise, and generally lead an unhealthy lifestyle.
1. Make sure you chew your food well
In the 21st century, we are always in a hurry somewhere – and save time for "important things" on food. People in a hurry swallow food in huge chunks, resulting in problems with excess weight and digestion over time. Chew your breakfast, lunch or dinner thoroughly! This way, you'll get a better taste of the food, and you'll likely eat less.
2. Choose Healthy Foods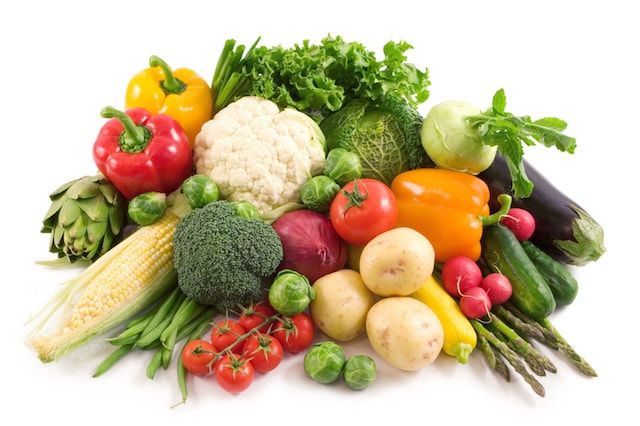 One of the causes of obesity is the constant snacking on unhealthy foods. Well, a person has nothing in the refrigerator except crackers, chocolates, ice cream and Coca-Cola – so he is forced to "starve the worm" over and over again with what is available. To kick this bad habit, load your fridge and snack rack with dried fruits, nuts, and seeds. They also perfectly satisfy hunger – but also with health benefits.
♥ BY TOPIC: 10 Mistakes That Haven't Succeeded You Yet.
3. Walk 10,000 steps a day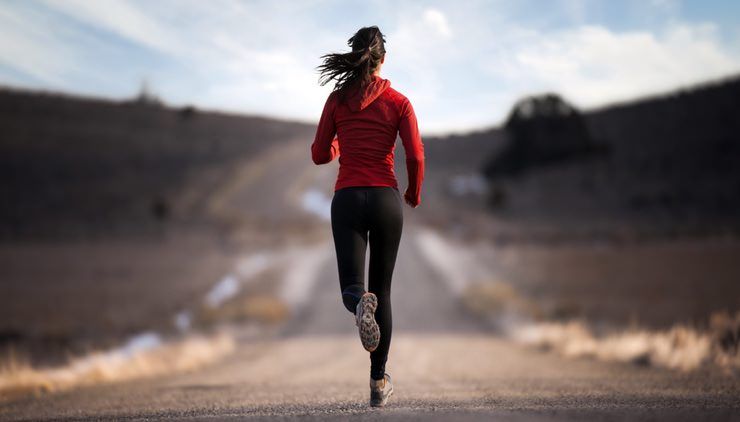 Lot? In fact, this is the minimum recommended by fitness experts. Yes, and there is nothing complicated about it. Just go to work and walk home, or better yet, take two walks to the park. And on rainy days (or just if all the routes have already "got you") a treadmill will help you out.
4. Stretch Your Legs During Lunch
For example, I do this – the first half hour during lunch I walk in the fresh air, the second I have lunch.
5. Freeze your favorite fruits and vegetables
The reason is obvious – this way they will last much longer, and you can eat them at a convenient time for yourself. Including in the "hungry" in terms of vitamins winter months.
♥ BY TOPIC: 8 interesting examples of landscape design to manipulate the behavior of citizens on the street.
6. Focus on color, not calories
Too many people these days, trying to lose weight, focus on the number of calories they consume per day. But in order to eat right, calories alone are not enough.
For example, there is a very big difference between eating a handful of raw nuts and a piece of cake with the same amount of calories. Of course, the patty will taste much nicer – but nuts will always be a healthier choice.
7. Add greens to your diet
If you love burgers and fries (oh, how bad!), start adding a serving of greens to them, like lettuce. Over time, gradually increase the amount of greens and reduce the amount of "junk" food.
8. Be active outside of the gym
You probably know people who go to the gym early in the morning. Oh, what good fellows, we think (and they about themselves, of course, too). But look at their post-class habits! After that, they sit at the table all day, and in the evening they have fun watching their favorite TV. You can't work for half an hour or an hour in the "rocking chair", and then do nothing all day – this is an unnatural scenario for our body. Get out into the fresh air, walk, run!
♥ BY TOPIC: Overview of the 7-Minute Fitness Workout Program from Johnson & Johnson.
9. Eat carbs every day
From time to time carbohydrates go out of fashion. We are told how bad they are for us and urged to avoid them. But low-carb diets are ultimately just a fad. After all, carbohydrates are an excellent source of energy for our body. And, in the end, our ancestors lived on such diets for thousands of years – and, as you know, they were clearly stronger than you and me. The main thing is to choose the "right" carbohydrates: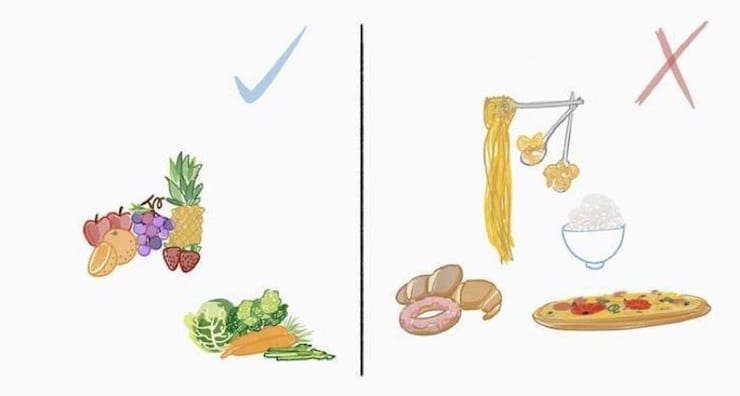 10. Choose Healthy Fats
Not all fats are equally bad (or good). So which fats are right? If you have extra virgin olive oil, nuts and avocados in your diet, it means that you are getting vital nutrients from food, and moreover, in the most natural form.
11. Don't overeat
The stomach of a healthy person resembles an obese fist in size – up to a soccer ball. Why is this happening? The second one overeats. If this happens regularly, the stomach begins to stretch, and its owner finds himself in a "vicious circle" situation – he has to eat more and more in order to feel full. Do not do like this.
How to solve this problem? Always eat a little less than what you are used to.
♥ BY TOPIC: 20 things smart people never do.
12. Don't get carried away with exercise
People who over-exert themselves with exercise tend to age faster than usual. In life, most often it is necessary to maintain a healthy balance, and training is no exception. Overloading for months and years will deplete your body of vital energy and leave it emasculated, and you will be haunted by a feeling of failure.
13. Ditch soda for water.
Sodas are high in sugar (or artificial sweeteners), colorants, and other horrors. They may taste good, but after you drink it, you end up feeling bad. Switch to "regular" filtered bottled water and your body will thank you.
14. Go to bed 30 minutes earlier than usual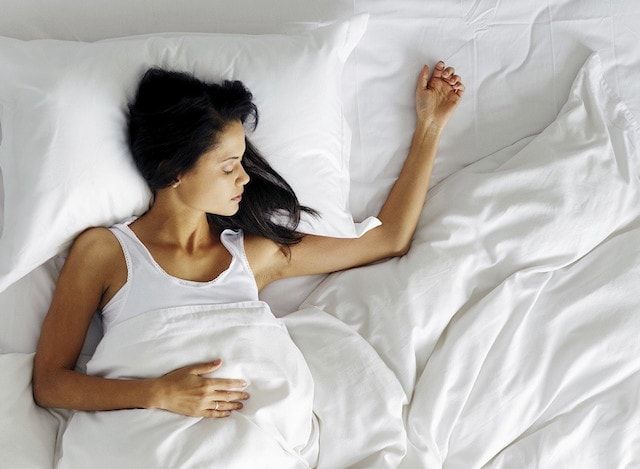 In the age of YouTube and cool Western TV series, the temptation to watch "one more" video is very strong. In the pre-Internet era, you probably went to bed two to three hours earlier than you do now. Isn't it time to go back to basics? TV shows are great, but sleep is more important.
15. Stop weighing yourself every minute
Do not feed people who are losing weight with bread – just let them weigh themselves. They do it morning, afternoon, evening, after every meal. If they managed to lose some weight, they are happy. But if the weight has grown – there is no more unhappy person in the world. Finish with this! You will definitely lose weight if you eat a healthy diet and exercise regularly. Well, okay, okay, in the morning after going to the toilet you can weigh yourself :).
♥ BY TOPIC: Why You Have Too Few Friends: 11 Reasons.
16. Eat less meat
Now in the West, the food habit of "Monday without meat" is gaining popularity. Try it too! This is useful – scientists have long been asking people to eat less red meat. Discover vegetarian and vegan cuisine – for a start for one day, and then, quite possibly, you will want more, because the body often reacts to such nutrition with an increase in vitality, health (vegetarians are less likely to get colds) and good mood.
17. Choose pleasurable exercises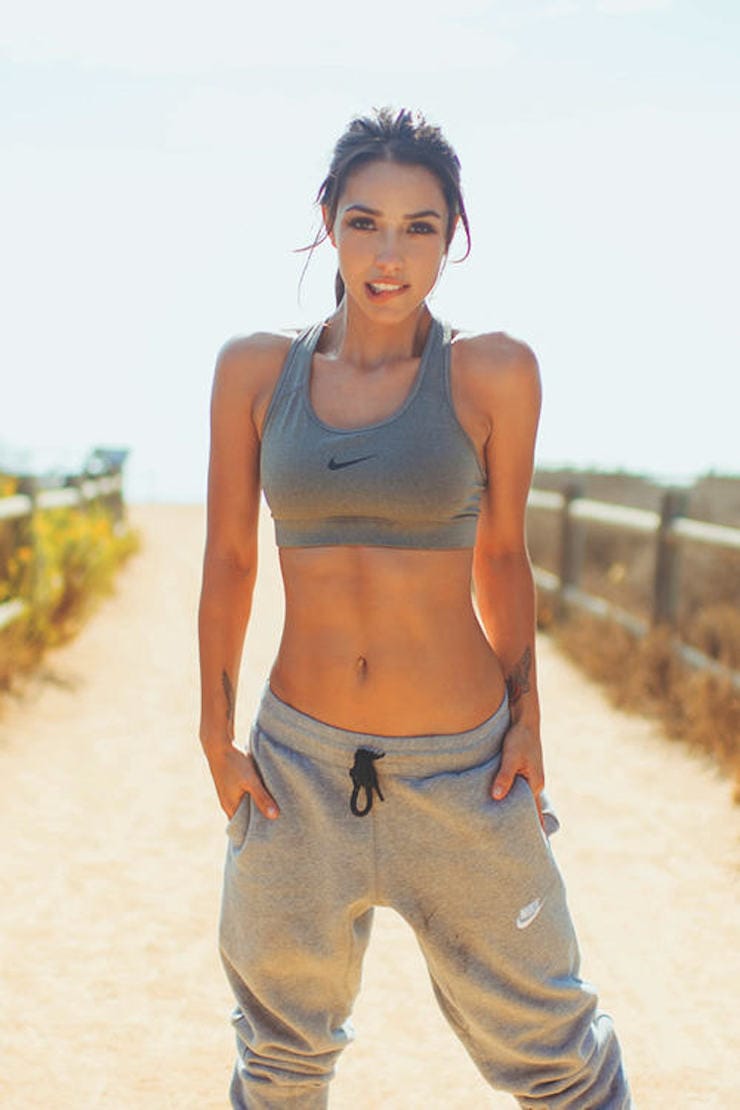 Many give up exercise just because they don't want to run early in the morning in cold weather or trudge to the gym, where there are a lot of unpleasant people. You do not want? And you don't have to – just choose a more enjoyable physical activity for yourself! Dance, yoga, team sports, whatever. The main thing is that you like it, and there is a desire to do it again and again.
18. Eat Half the Sugar
Today, no one needs to be told that sugar is bad for health. But most of us continue to consume tons of sucrose every day – simply because we are used to sugar and truly addicted to it. My suggestion: do not give up "sugar" at all (it still won't work). Just reduce its consumption by half: put in tea not two, but one spoon, eat not two, but one candy, and so on.
♥ BY TOPIC: 11 interesting inventions for health, home and recreation.
19. Buy a reusable water bottle and keep it on your desk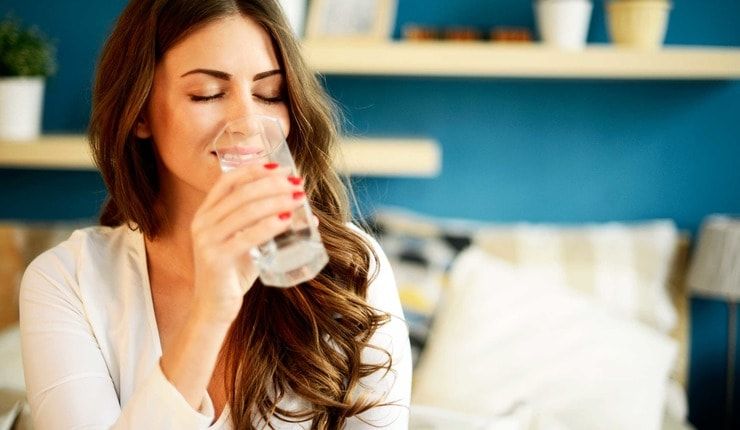 Recently, I began to notice that people began to take large bottles of water with them to the office and constantly "applied" to them during the working day. I decided to try the same, and ditched tea and coffee in favor of a 0.5L "refillable" bottle. After a while, I noticed that I wanted to drink less, my concentration improved, and in general I began to feel better. Try the same thing – and I'm sure you, too, will soon cease to understand how you lived without such a bottle before.
♥ BY TOPIC: What happens if you drink only water as a liquid for 30 days.
20. Turn off gadgets from time to time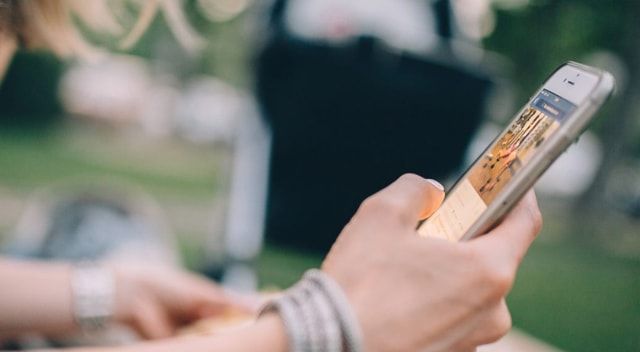 Technology is great. They allow me to effortlessly type this text, and you to read it comfortably. But let's be honest – most of us "overdo it" with this digital comfort, and quite a lot at that. You get on the bus and you see that all the passengers are staring at the screens of their smartphones and "drowned" in the world of instant messengers, social networks, websites and emails.
What to do with it? Use less and turn off more often. Put your gadgets on silent mode when you are working on something important or sitting with friends in a cafe. And think about introducing a "unloading" day – once a week, do not use equipment at all. Even top programmers do this, for example, Gabriel Weinberger, the developer of the DuckDuckGo anti-spyware search engine.
♥ BY TOPIC: What are bottom barrels, why are chicken legs and not chicken legs, and what is a bast hut made of: words from fairy tales, the origin of which you might not know.
II. Mental Health Habits
21. Spend more time outdoors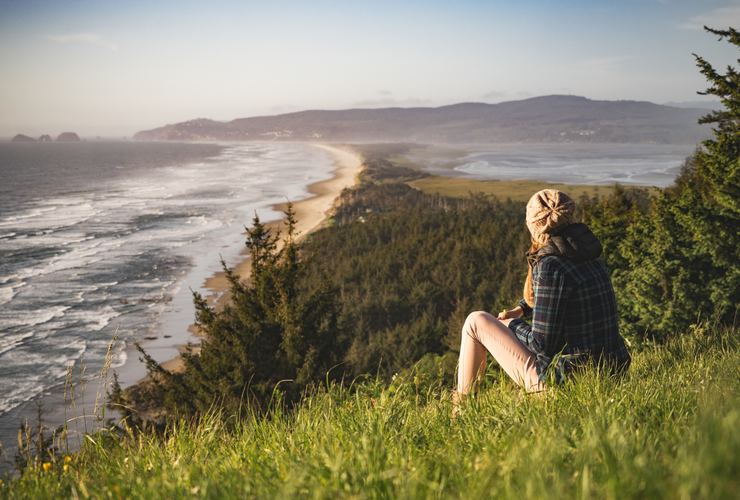 This has a positive effect on our mental health – sunlight automatically increases the level of the "happiness hormone" serotonin. Scientists have also proven that even a short stay in nature improves our mood.
♥ BY TOPIC: 10 billionaires who made a fortune on IT and the size of their personal capital.
22. Expect Something Pleasant
Little trick: schedule something you like and look forward to. It can be anything – a trip somewhere, meeting a nice person, going to a restaurant, etc. The main thing here is that it should be an event with a plus sign. As a result, your happiness level will rise and you will feel better.
23. Meditate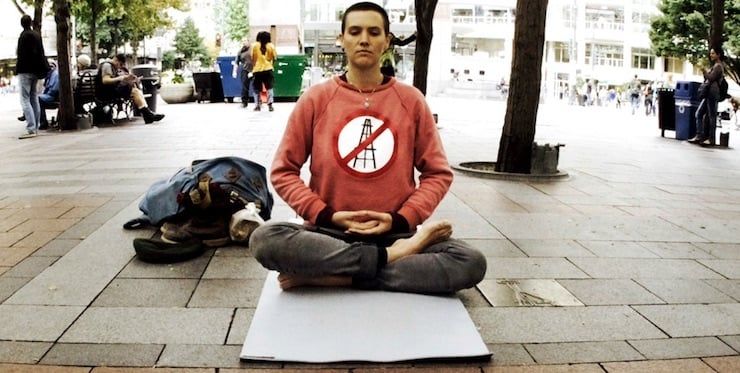 Meditation is one of those things that everyone should do. Countless studies prove the benefits of meditation in dealing with stress, anxiety and health problems. Meditation conquers the thoughts in the head and helps us live more consciously. Meditation has many forms – just sitting quietly, doing yoga, praying, or breathing in a special way. Choose what you like.
24. Get moving
Endorphins are special substances in the brain. They are responsible for reducing pain and are involved in creating a good mood. When you move, they are released and "tell" the brain that everything is going well. To achieve this effect, it is not necessary to go on a multi-kilometer run – just get up from a chair, dance a little while cleaning, or go and do some simple exercises.
♥ BY TOPIC: 10 reasons that hinder success.
25. Learn something new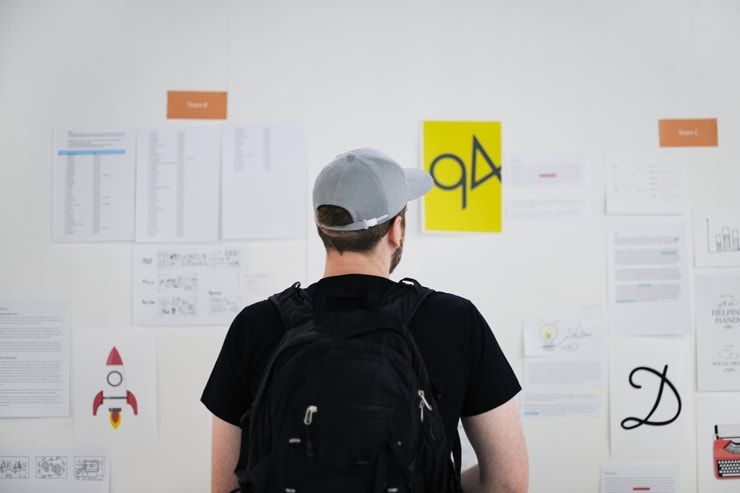 People who learn new things throughout their lives feel better on average. The reason is that their brain is constantly updated and changes its structure, plus positive psychological feelings work for them – satisfaction from achieving a new goal, optimism and distraction from problems. So feel free to learn a new language, get comfortable with Photoshop, or take an entrepreneurship class and you'll feel better than ever.
26. Please the other person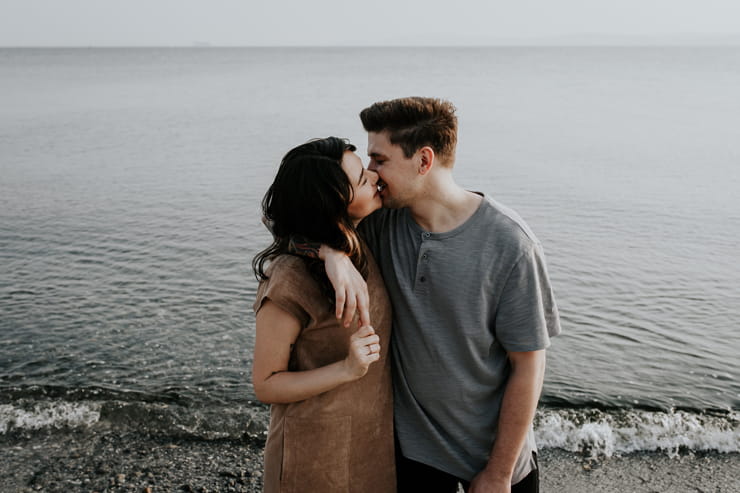 Your mood is guaranteed to improve from the fact that you will please your neighbor. It doesn't have to be something like an expensive gift. Give a compliment, hold the door at the store, pay the bill at the coffee shop. Repeat regularly and you will feel better.
27. Re-evaluate toxic relationships
Sometimes a bad mood is the result of having people around you who upset you. They ruin your self-esteem and destroy your self-confidence – and you don't even realize it. There is an opinion that we are the sum of five people around us. Ask yourself – are the five people you communicate with most often helpful, polite to you, pleasant to be around? If not, it might be time to rethink your relationship.
♥ BY TOPIC: 10 best books on psychology that can change your life.
28. Do a digital detox
Social media is a dangerous toy. We love to draw parallels and play comparisons. "He's out there, and compared to him I'm a complete loser" – such thoughts visited each of us when viewing the VKontakte or Facebook feed. In itself, such a thought is already an excellent reason to pause. The digital world, for all its advantages, sometimes prevents us from keeping track of what is happening in our own lives. A digital detox will give you a sense of freedom – and time to finally do all the things that you often don't have time to do because of sitting at the computer.
29. Sleep more
We are accustomed to saving on sleep in pursuit of various goals. And it's completely in vain – after all, without proper sleep, a person quickly weakens, loses efficiency, begins to behave inappropriately, suffers from mood swings, confusion in thoughts, and his body begins to slowly but surely break down. What to do? Nothing complicated – just go to bed early and start sleeping more. Sleep well for a month and you won't recognize yourself (in a good way).
30. Do it yourself
Low self-esteem and lack of self-confidence often lead a person to the idea that it is better for him to do nothing on his own – they say, you will ruin everything anyway. People turn to someone else – and still suffer, because. feel useless. It is better to do any business yourself – this way you will get a lot of positive emotions and a sense of self-confidence.
♥ BY TOPIC: How to learn to sleep: 11 advanced methods.
31. Be grateful
Feeling grateful makes a person happier and reduces stress levels. Notice the positive throughout the day and be grateful for all the good things that happen to you – the smile of a charming stranger, good luck at work, a delicious lunch, etc. You will quickly notice that you feel better.
32. Sit and stand up straight
Body language is closely related to our mood. When you sit hunched over like a question mark, it subconsciously creates a general impression of hostility, slowness, and negativity. And vice versa – a straight back shows that you are a confident and strong person.
33. Find a reason to have fun
Laughter is the best medicine! It reduces stress levels, improves mood and even short-term memory. It is best, of course, to laugh with someone – but good humor on TV or on YouTube or self-irony is also quite suitable.
♥ BY TOPIC: 70 interesting facts about IT technologies.
34. Write things down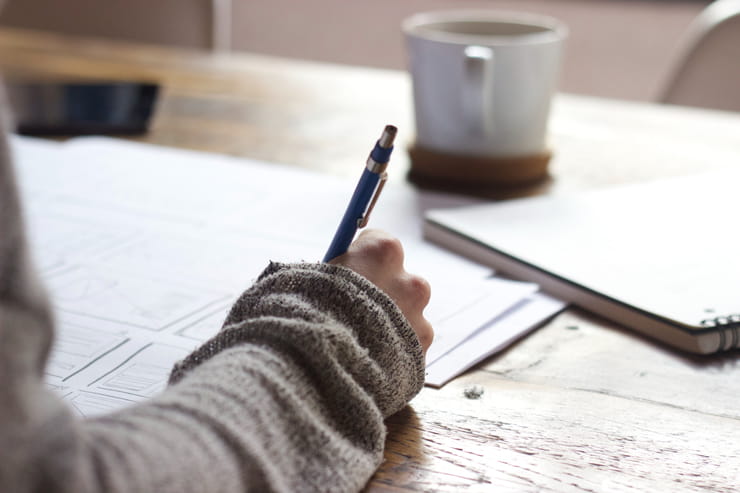 This is a very powerful tool. When you write, the brain slows down to read what you have written, which is a kind of therapy. It is useful to transfer emotions and difficult moments to paper – because if you leave them in your head, you will think about them again and again, which is not good. It is also recommended to write down your goals and dreams – this way you will receive a positive impetus to achieve them. And if you didn't have the best day, or you are not confident in yourself, write a list of your previous achievements.
35. Make time for pets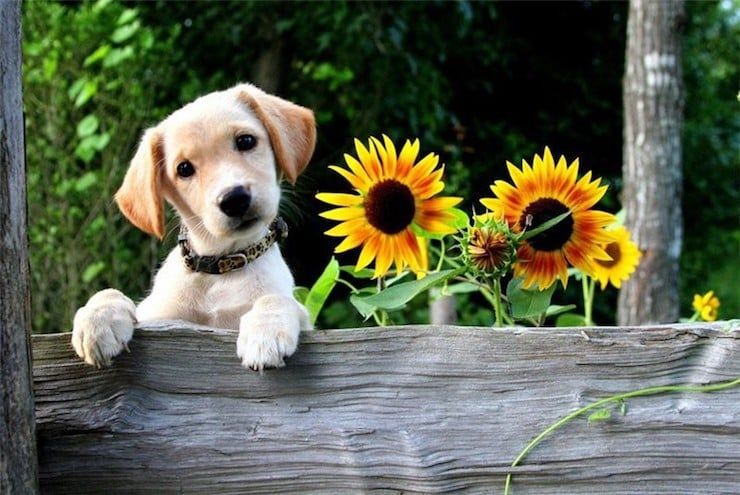 Our smaller brothers are an excellent source of positive. Они избавляют нас от одиночества, добавляют нам активности и любви, позволяют нам насладиться моментом и понять, что мы кому-то нужны.
36. Меняйте привычки
Привычки, как уже упоминалось, делают нашу жизнь проще. Но у них есть и оборотная сторона — если каждый день делать одно и то же, то рано или поздно ментальная усталость накопится даже у консервативного человека, ведь наша психика не терпит абсолютного постоянства. А так и до депрессии недалеко! Менять всё необязательно — достаточно чуть-чуть подкорректировать привычное поведение. Возвращайтесь домой другой дорогой, идите пешком, а не едьте на автобусе (это ещё и полезнее), сходите на обед в другое кафе или встаньте чуть раньше, чем обычно. Пробуйте что-то новое, чтобы сделать свою жизнь разнообразнее и лучше.
♥ BY TOPIC: 15 стран мира с самой высокой продолжительностью жизни человека.
37. Откройте для себя собственный город
Давно известно – приезжие подчас знают город лучше, чем коренные жители, и откровенно посмеиваются над незадачливыми «аборигенами». Хватит это терпеть! Посмотрите на свою «малую родину» новым взглядом. Какие достопримечательности надо посетить в первую очередь? Что вы знаете о истории родного края? Где, в конце концов, лучше всего пообедать? Попробуйте — это очень увлекает! Так вы лучше узнаете родной город и сможете посмотреть на него с другой стороны.
38. Практикуйте прощение
Для многих прощение — вещь из разряда невозможных. Во многом это связано с тем, что мы просто не умеем отпускать грехи и затем двигаться дальше. Нет, речь не идет о том, чтобы потакать ошибкам и грубости других людей — имеется в виду отказ от негатива по этому. Кроме того, это полезно — исследования показывают, что чувство прощения снижает уровень стресса. А прощение самого себя важно для избавления от психологических проблем и создания счастливой жизни.
39. Общайтесь больше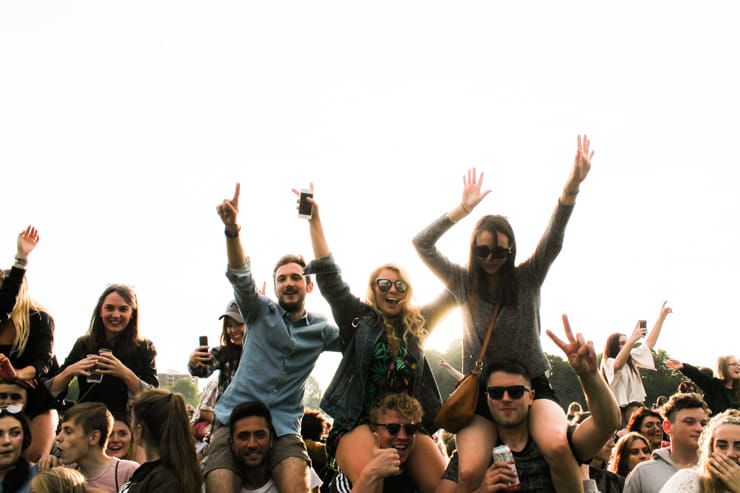 Человек — существо социальное; даже самым замкнутым людям время от времени требуется кто-то, с кем можно поговорить. Когда наше настроение на нуле, последнее, общаться хочется меньше всего… и напрасно — ведь даже небольшой разговор вполне способен улучшить наше психологическое самочувствие. Общение с другими людьми создает у нас чувство того, что мы кому-то нужны, и повышает самооценку. Так что найдите время для того, чтобы наладить контакты.
♥ BY TOPIC: 8 слов, которые не употребляют успешные люди.
40. Проведите день осознанно
Это отличный способ понять, насколько осознанно вы живете. Какой на вкус ваш завтрак? Какие ощущения в ногах вы испытываете, когда идете пешком? Откуда берутся ингредиенты, из которых делают ваш обед? Что вы испытываете в тот или иной момент времени? Последите за собой. Не выставляйте себе оценок — просто наблюдайте. К слову, это — отличный способ быстро снизить уровень стресса.
41. Смотрите на мир позитивно
Негативные мысли порождают негативную жизнь. Если вы постоянно чем-то недовольны — подумайте, может, дело в том, что вы просто все время думаете со знаком «минус»? Попытайтесь разобраться в том, почему так происходит. И помните — мы сами выбираем, как относиться к вещам. Старайтесь смотреть на всё, что происходит в вашей жизни, со знаком «плюс», делайте это регулярно — и мир как-то незаметно станет лучше.
42. Прекратите фотографировать всё подряд
Конечно, снимать важные моменты в жизни можно и нужно. Но и перебарщивать с цифровой фотографией тоже не стоит! Ученые из Новой Зеландии обратили внимание на то, что постоянное фотографирование всего и всея ухудшает память и — что, наверное, даже страшнее — не дает человеку полностью насладиться моментом. Еще бы — когда уж тут разглядывать достопримечательности, надо же найти хороший план для 1001-й «фотки».
♥ BY TOPIC: 9 вещей, которые надо успеть сделать до 30 лет.
43. Улыбайтесь (даже если улыбка ненастоящая)
Исследователи давно доказали — даже «ненатуральная» улыбка улучшает настроение. Ведь наш мозг чувствует, что мы улыбаемся, и решает, что нам хорошо (даже если на самом деле это не так). Так что если даже вы сейчас один в своей комнате — улыбнитесь. Ради хорошего настроения :).
44. Выйдите из зоны комфорта
Одна из главных причин депрессии — очень «человеческое» стремление к комфорту. Мозг сделает всё, чтобы вы не вышли из пресловутой зоны комфорта. Его можно понять — в конце концов, это базовый механизм выживания. Но выбраться из уютного гнездышка все-таки стоит. Награда за смелость — новые и захватывающие впечатления, и, как следствие, резко улучшившееся душевное самочувствие.
See also: