Every inhabitant of the Internet knows for sure – there is no place on Earth more terrible than Australia with its developed flora and fauna. Spiders, snakes, ticks, sharks and other unpleasant animals are presented here not only in the widest assortment, but also in huge quantities and frightening sizes.
♥ BY THEME: Why do cats love to sit / lie down in small spaces (boxes, bags, etc.).
Naturally, this does not mean that life on a green continent is a constant struggle for survival. In the cooler southern regions of the country, where all major cities are concentrated, there are an order of magnitude less dangerous animals than in the wild central part of the mainland and in the north, and the last recorded death from a spider bite, for example, dates back to 1969. Nevertheless, this country is not for the faint of heart, as proof of which we present a selection of rather creepy photos from Australia.
♥ BY THEME: What is horsepower and how much horsepower is in one horse?
Snakes
There are about 170 species of snakes in Australia, about 100 of them are venomous. It is noteworthy that this number includes 21 of the 25 most venomous snakes in the world, but the annual number of deaths from bites can be counted on one hand (in Asia, deaths from snake bites are counted in the thousands).
The olive python, widespread in western Australia, feeds on literally anything it can swallow. For example, a freshwater narrow-necked crocodile of solid size can serve as lunch:
As a snack, smaller reptiles and bats will do, and if desired, the python is able to pull a whole wallaby out of the water.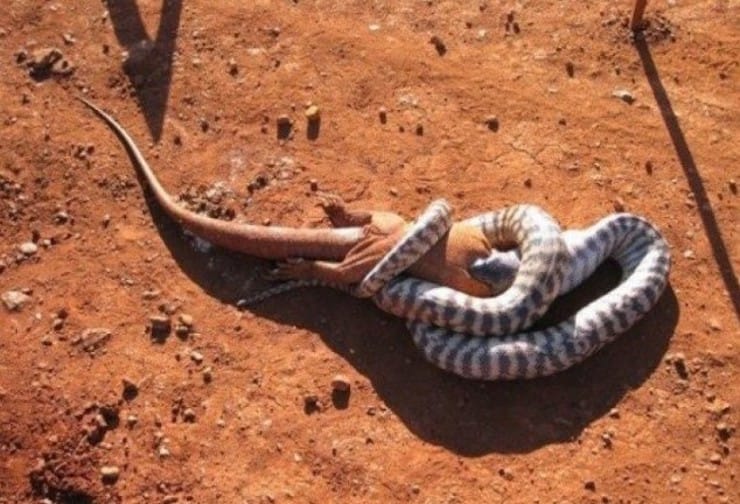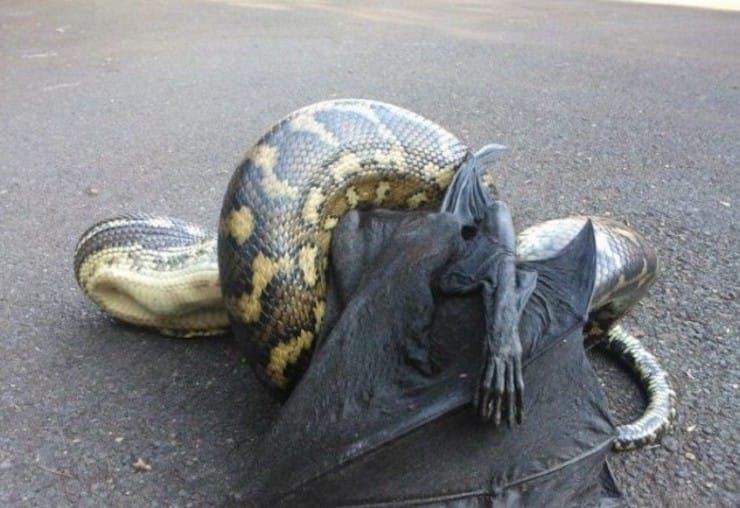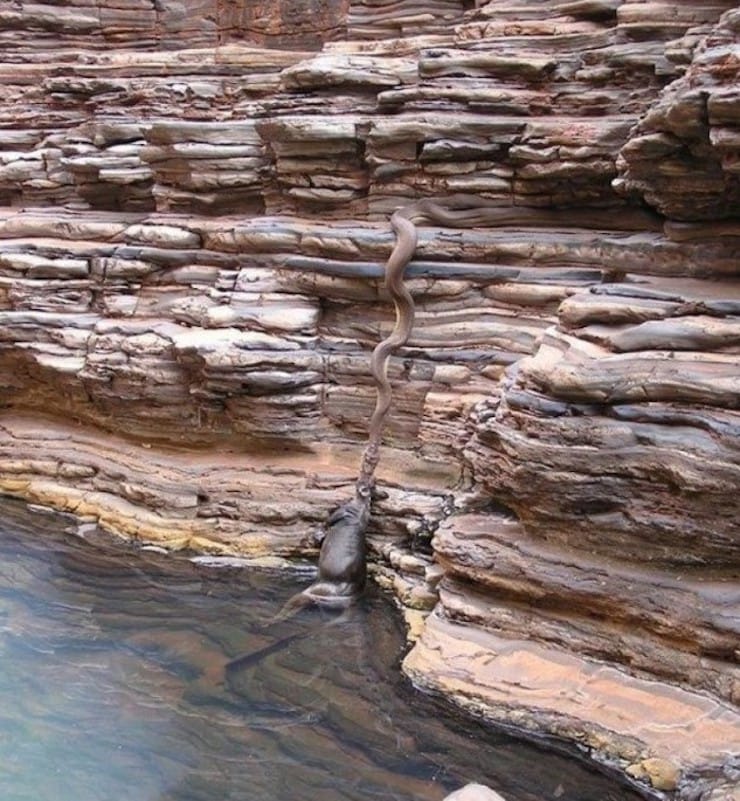 However, the python can be useful, for example, as a taxi for nocturnal toads.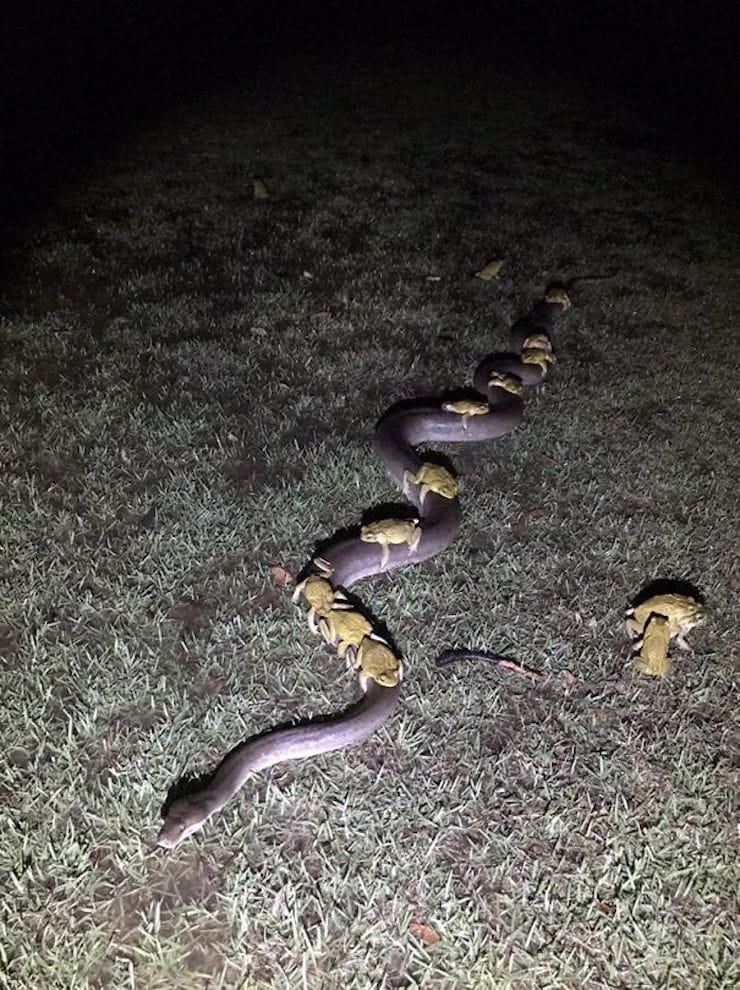 The main problem of snakes is their ability to sneak into the house and hide in the most inappropriate places. For example, in the toilet: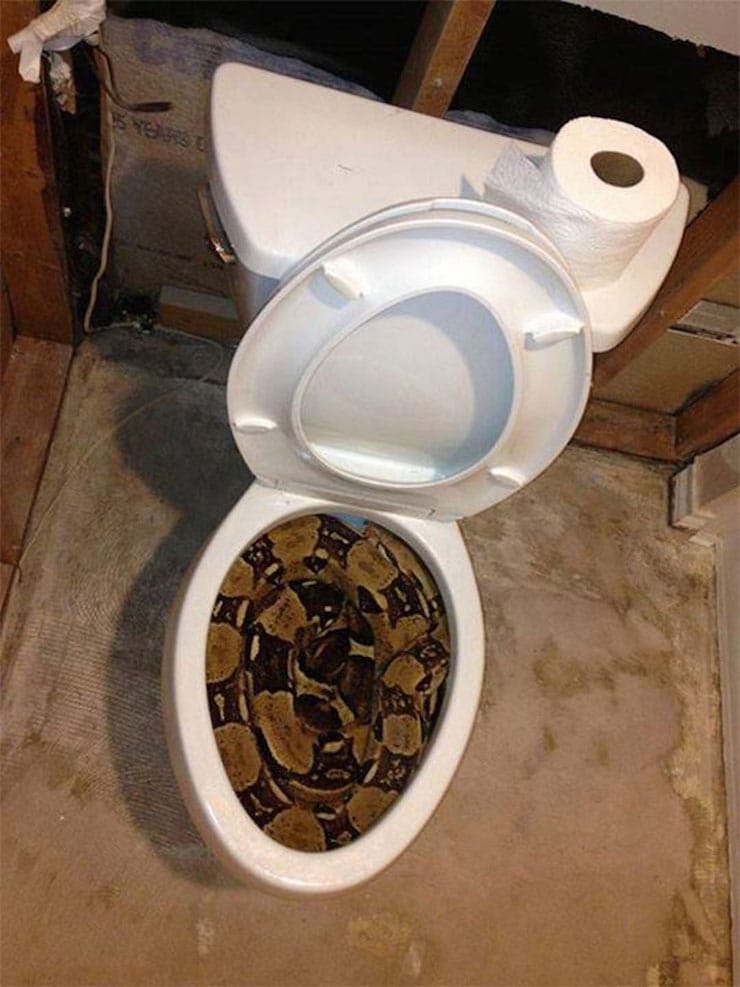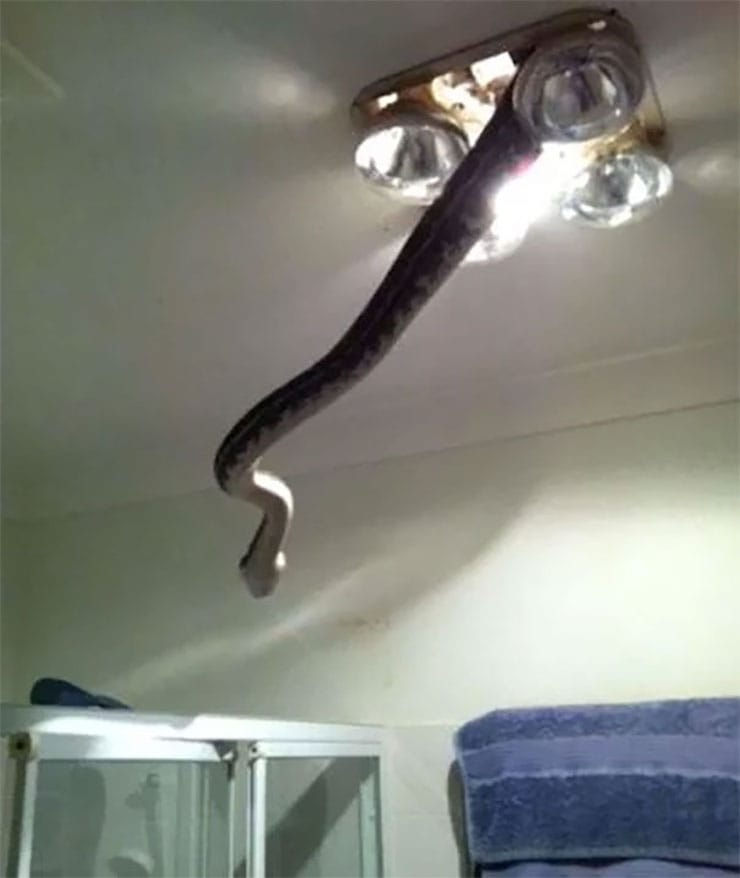 In the shop: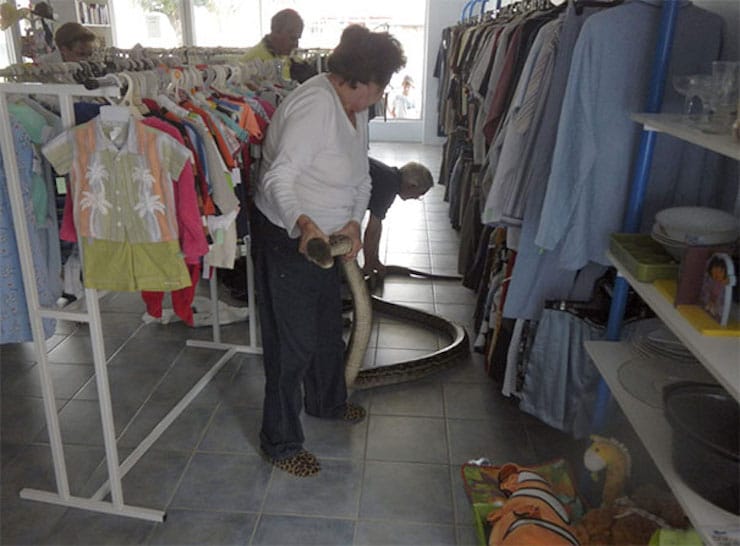 At a gas station: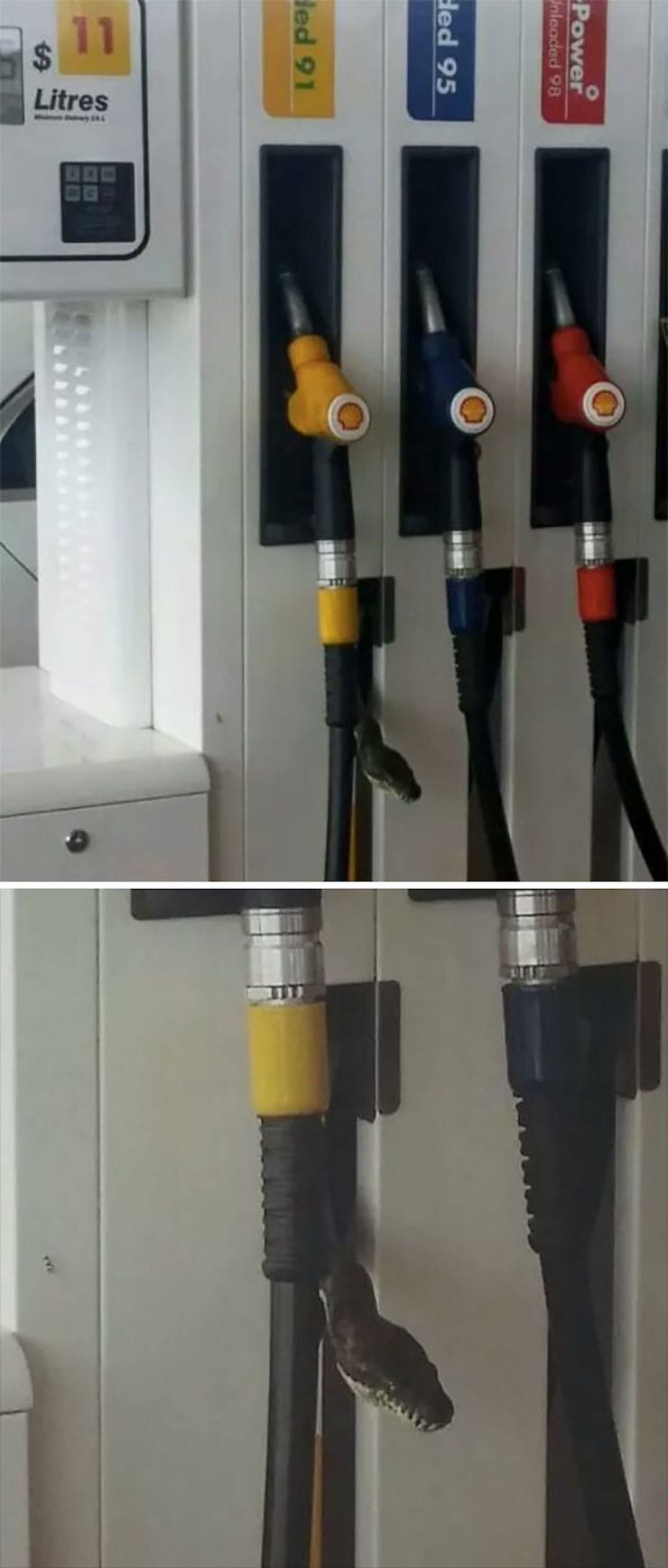 And even in flight: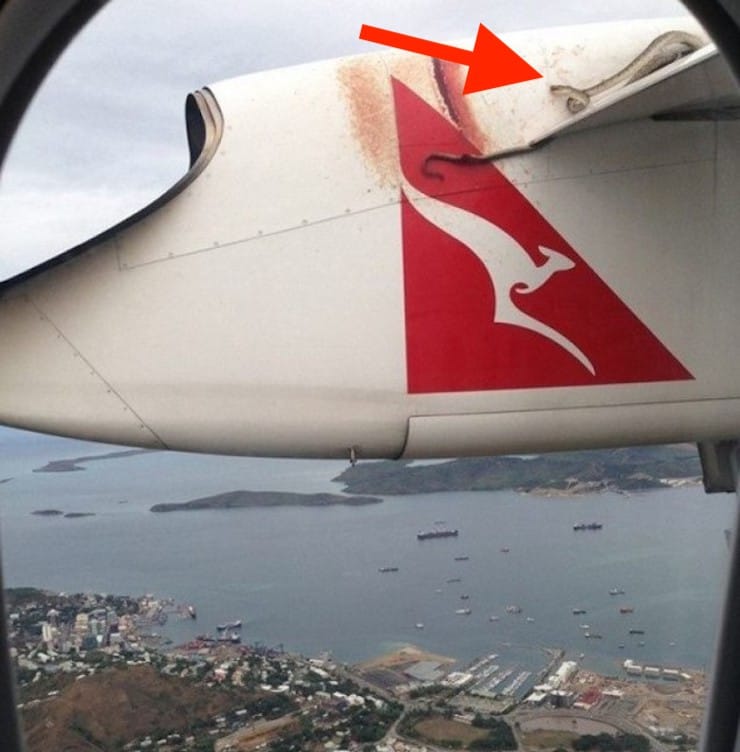 In Australia, you need to check your shoes before putting your foot in if you still need them.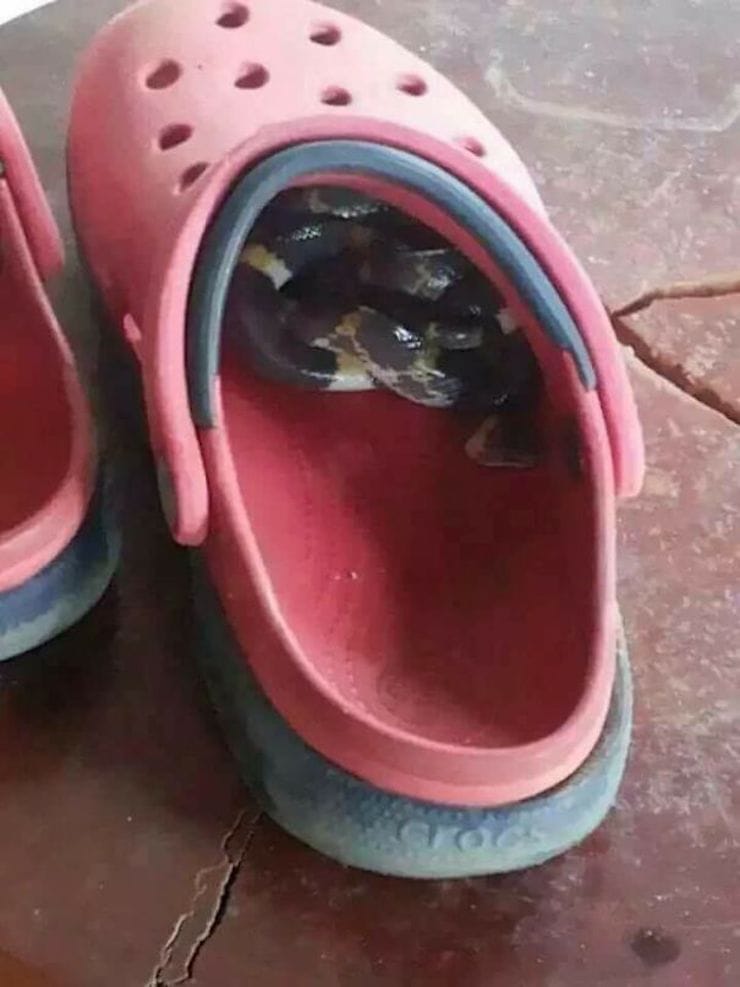 It will not be superfluous to look into the lunchbox, where there may already be those who want to steal lunch. By the way, this picture is a deadly poisonous snake.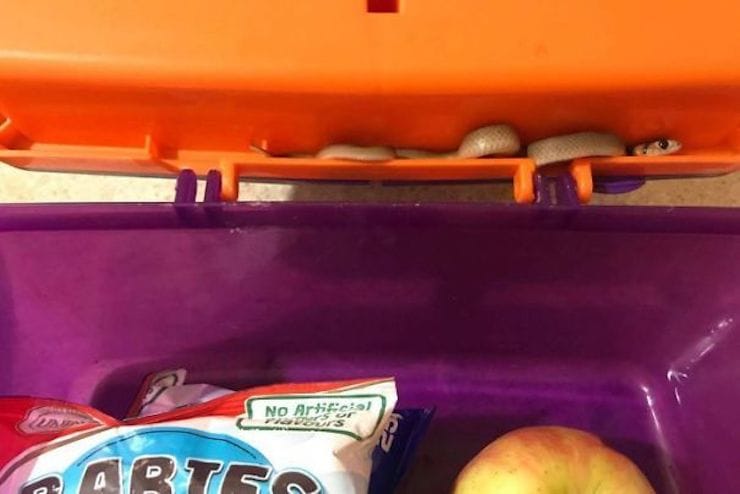 ♥ BY THEME: Hell for a perfectionist: 50 photos that destroy harmony.
Spiders
There are not just a lot of spiders in Australia, but a lot. To understand how much, you should take a look at the photos below, taken in the southeastern state of Victoria: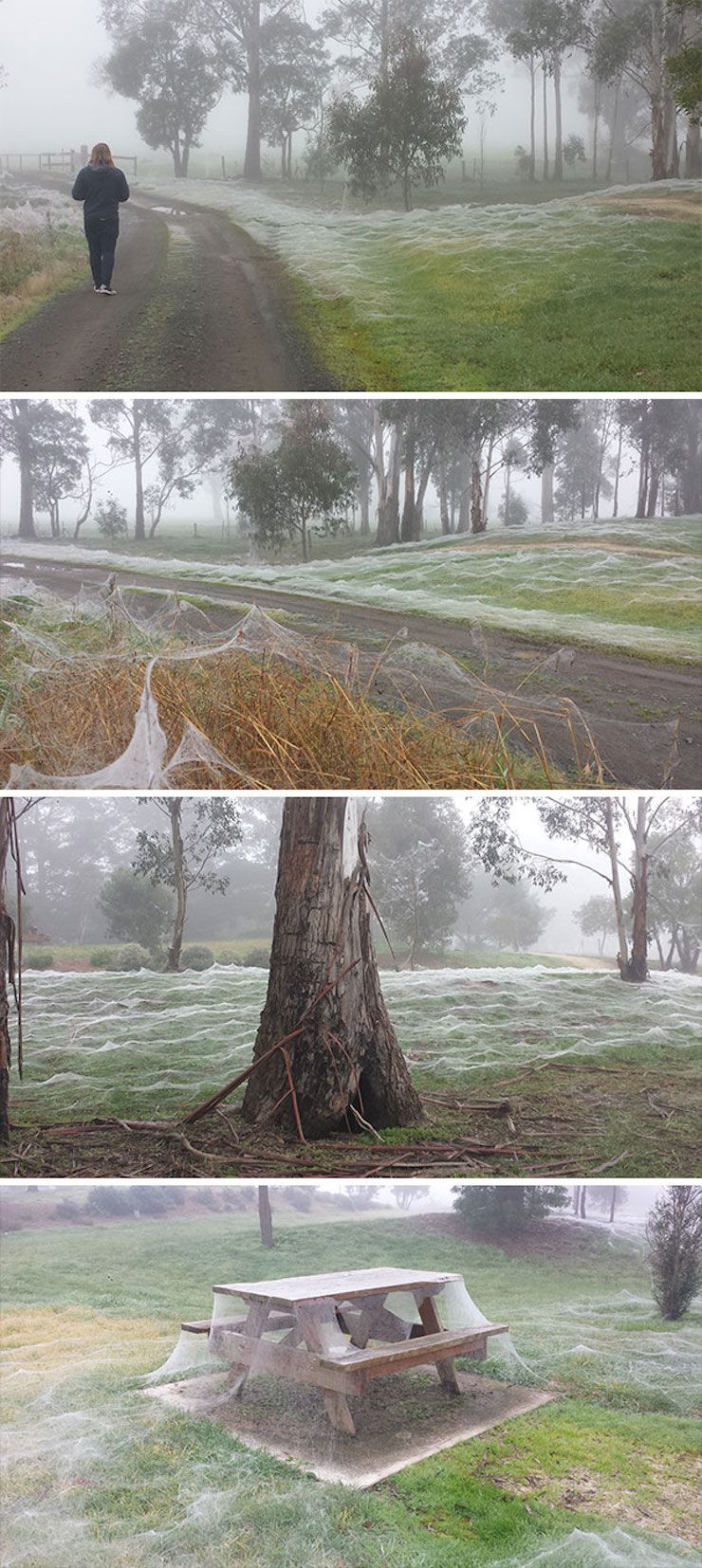 For people with arachnophobia, life in Australia will seem like a living hell, because only here you can see a similar picture, just trying to see the indicators of the electricity meter in your home: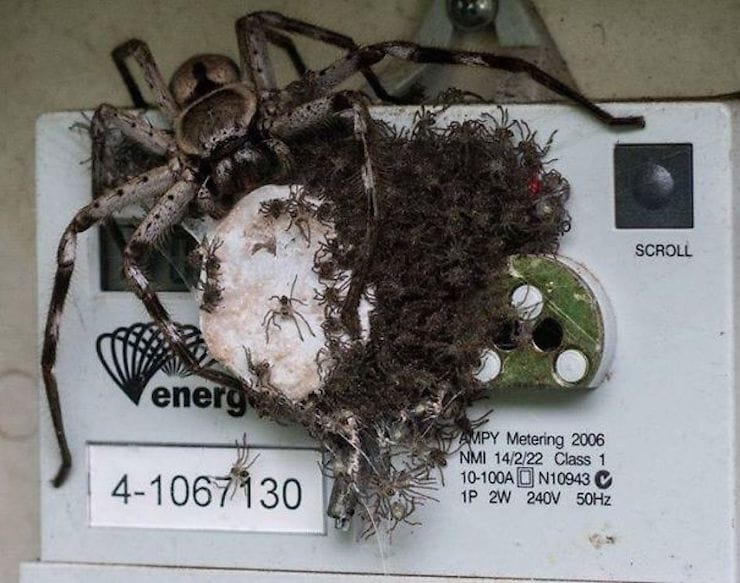 Or just going out into the kitchen in the morning: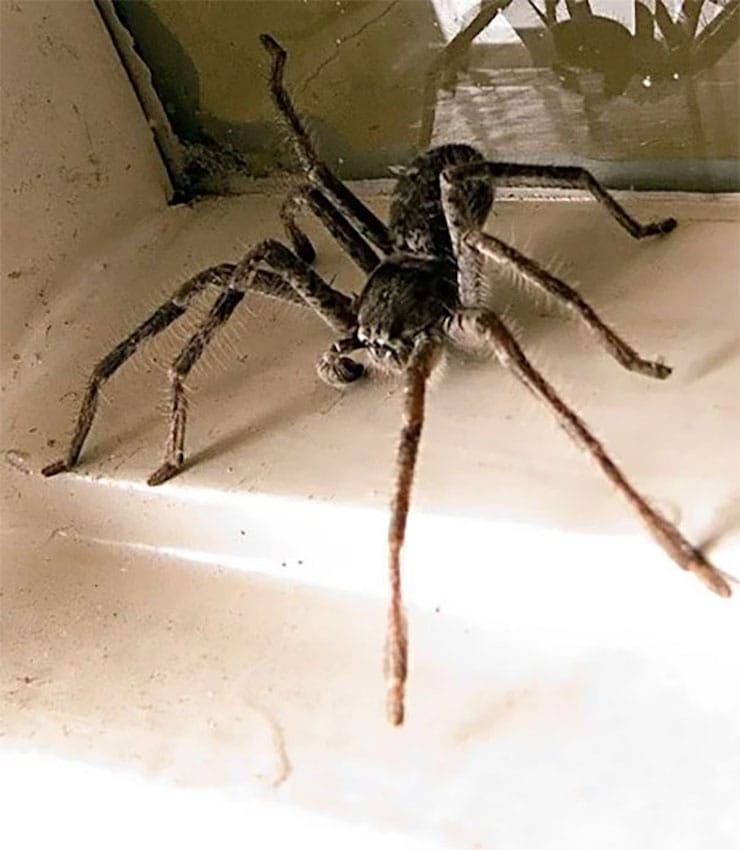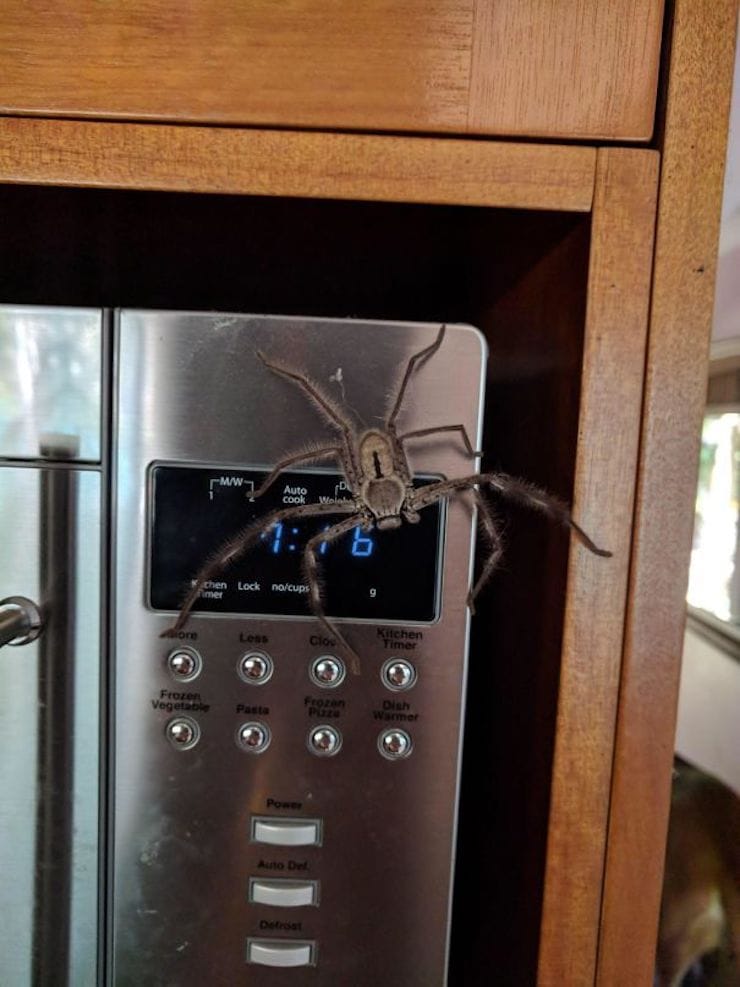 This handsome man was photographed by a man from southeastern Queensland in his garage: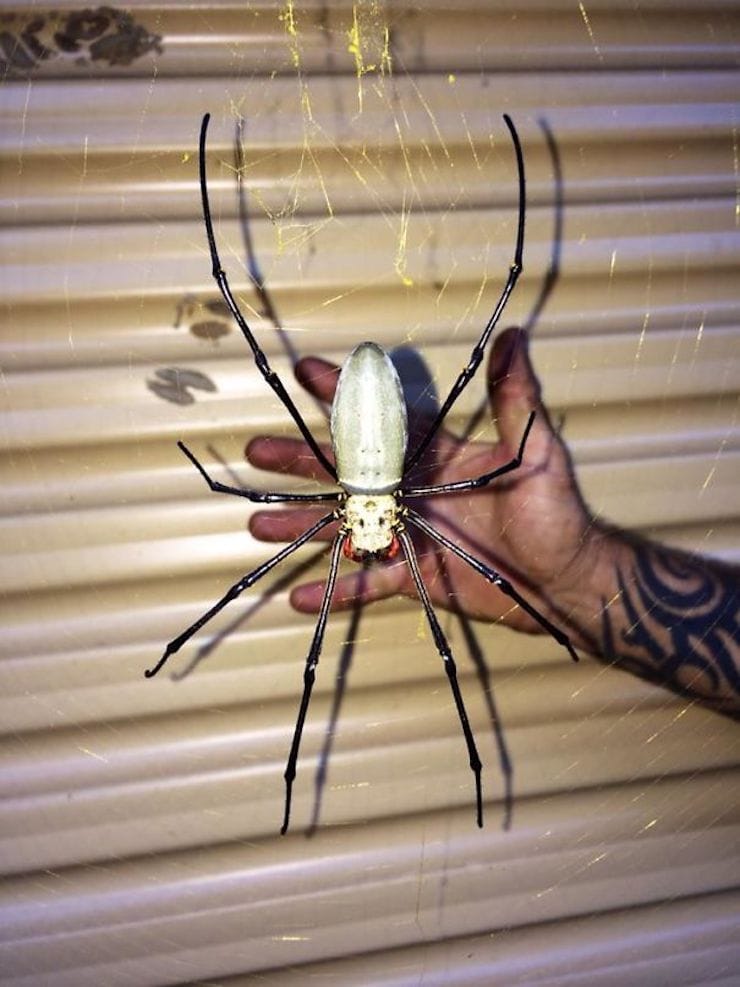 Another unexpected guest at the back door of an apartment building: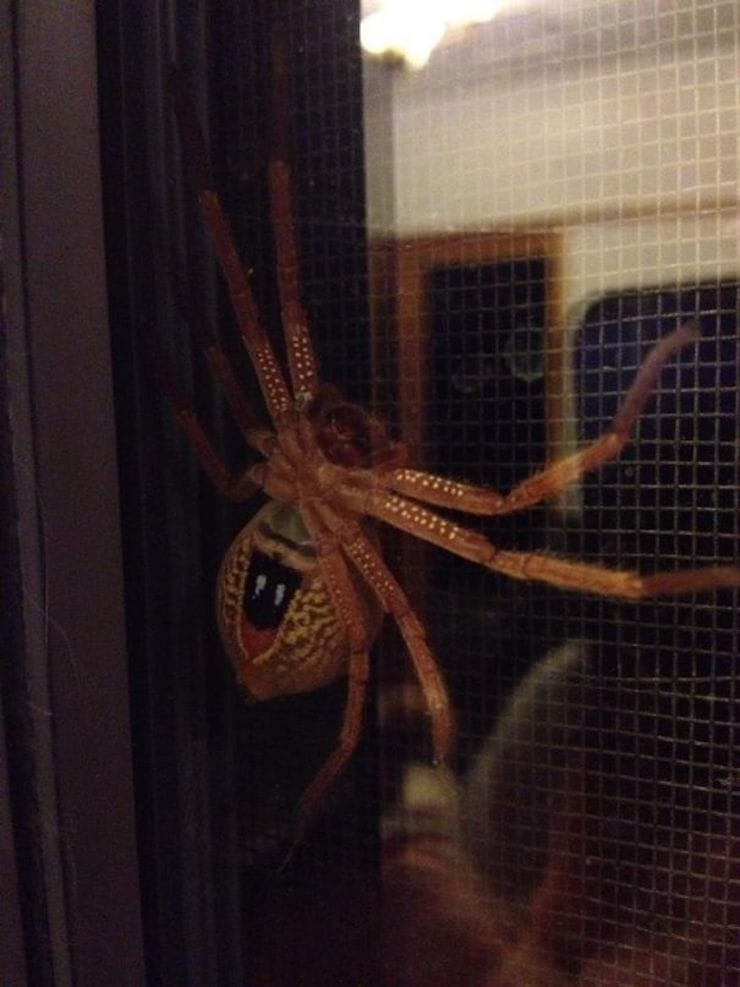 One of the most common spiders in the big cities of Australia is the so-called hunter spider, which looks quite creepy, but in fact is considered a very useful inhabitant of the house. This species can bite and is even poisonous, but it rarely attacks a person, and it does this solely for self-defense and without serious consequences. But the hunter spider is not averse to feasting on other inhabitants of the house, among which there may be huge Australian cockroaches and more dangerous spiders.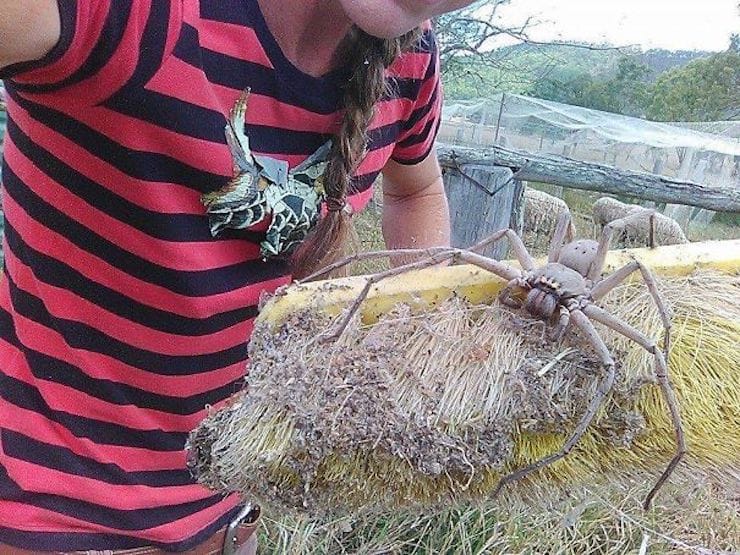 ♥ BY THEME: Why are red-haired people born and how they differ from the rest.
Flying
Many compatriots are terribly afraid of bats. I wonder what their reaction would be if a flying fox, of which there are quite a lot in Australia, came into their house.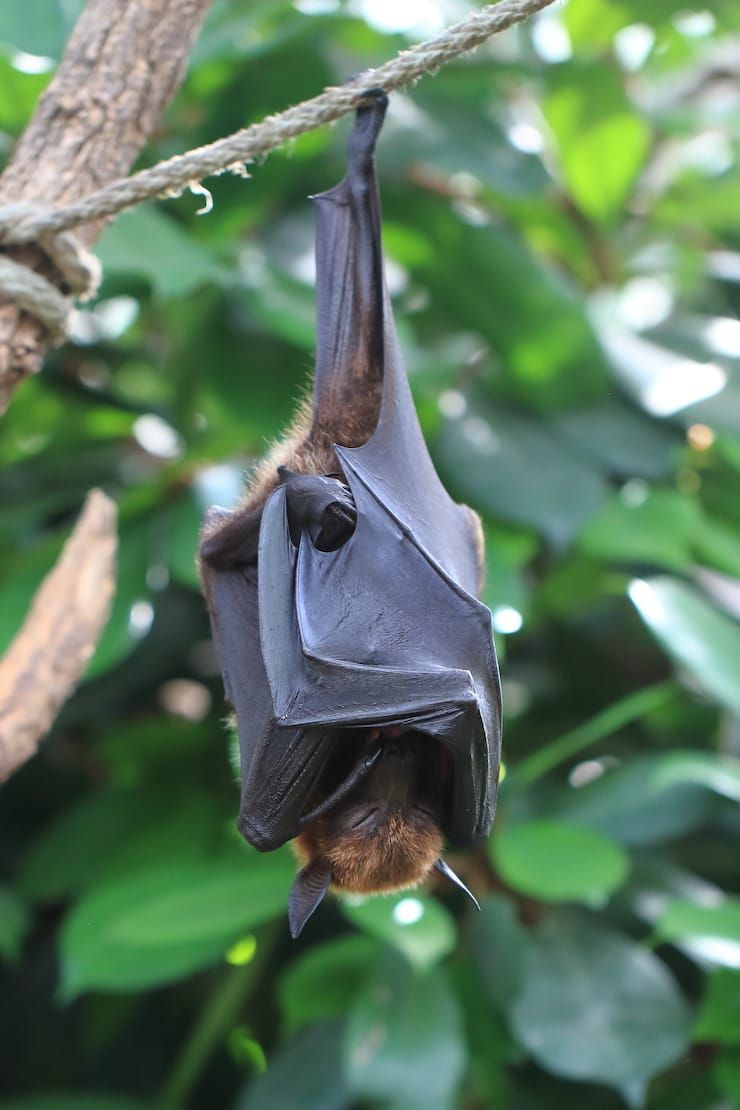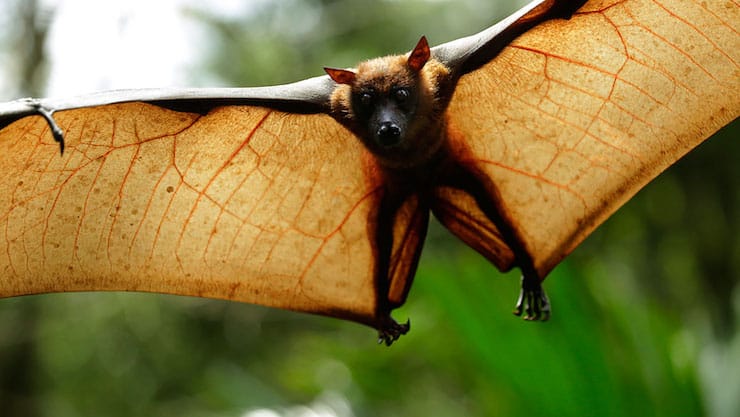 If we talk about flying animals, then it is necessary to mention flies and cicadas. The former in Australia are catastrophically many, while the latter reach gigantic proportions and are very noisy.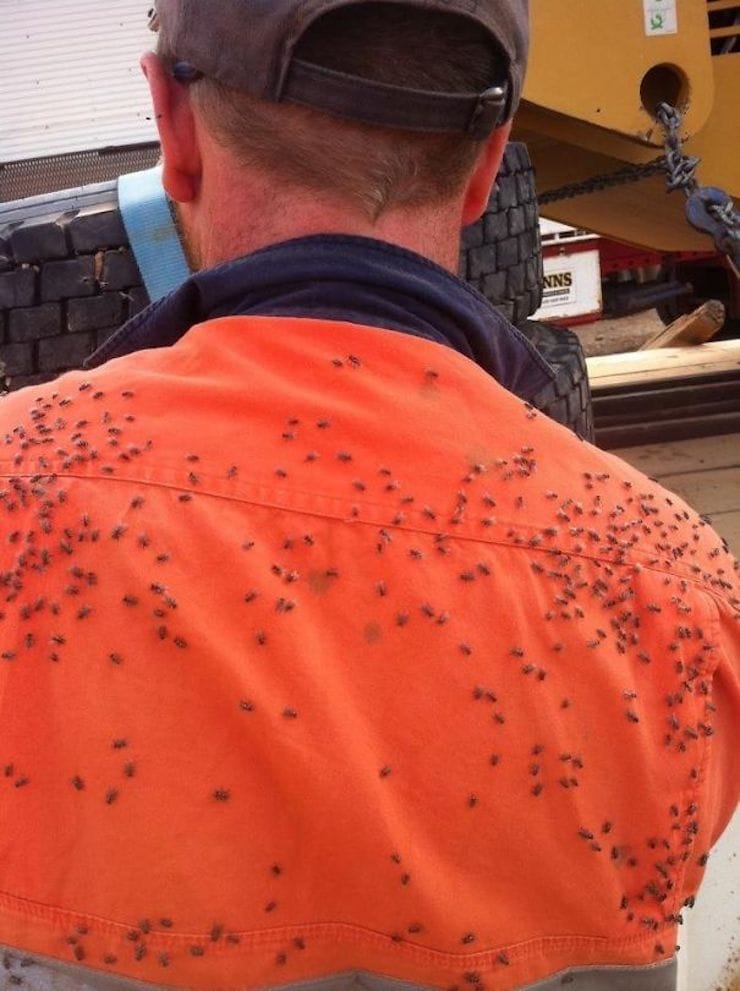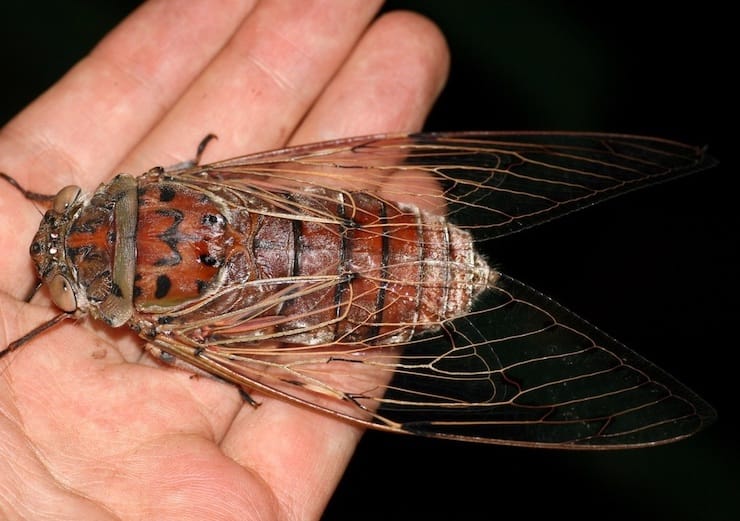 ♥ BY THEME: Why is the wine dry, or which wines are called dry and which are sweet?
Crawling
If your leg suddenly itches, then you need to be ready to see literally anything: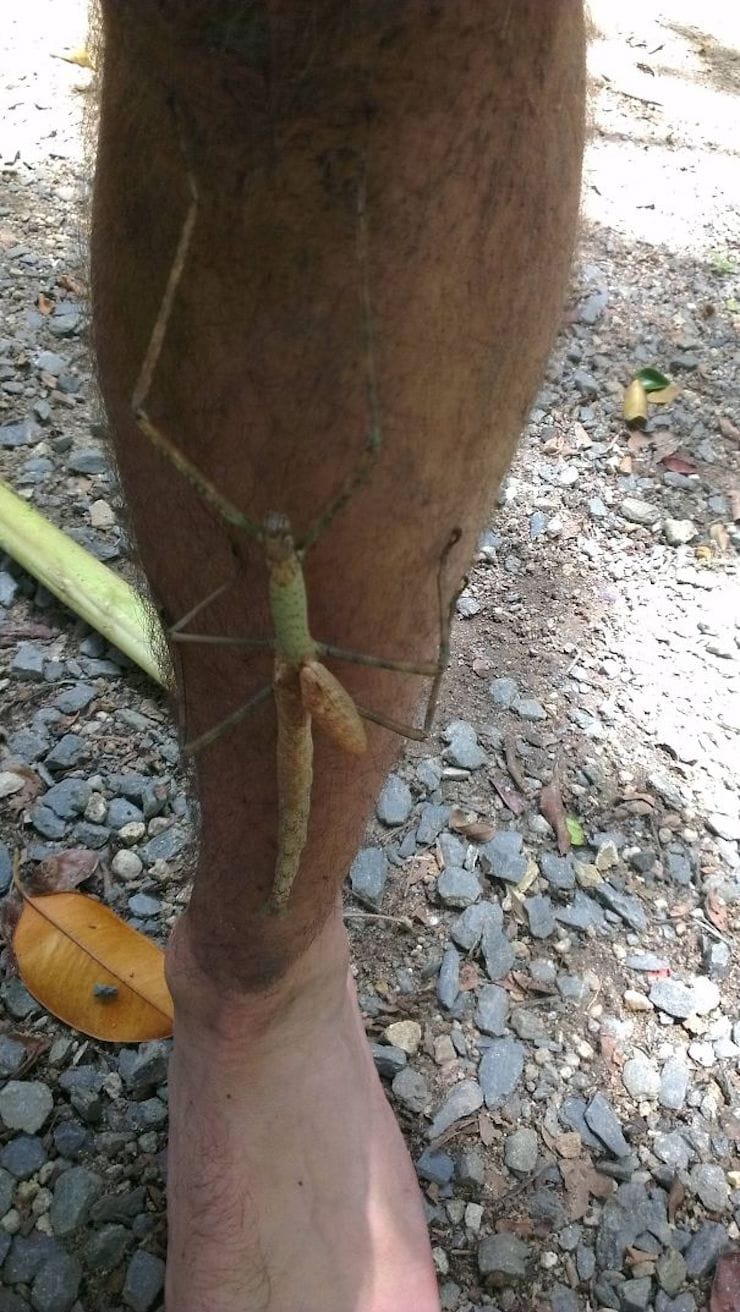 Another misfortune of Australia is the annual winter invasion of black "Portuguese" centipedes: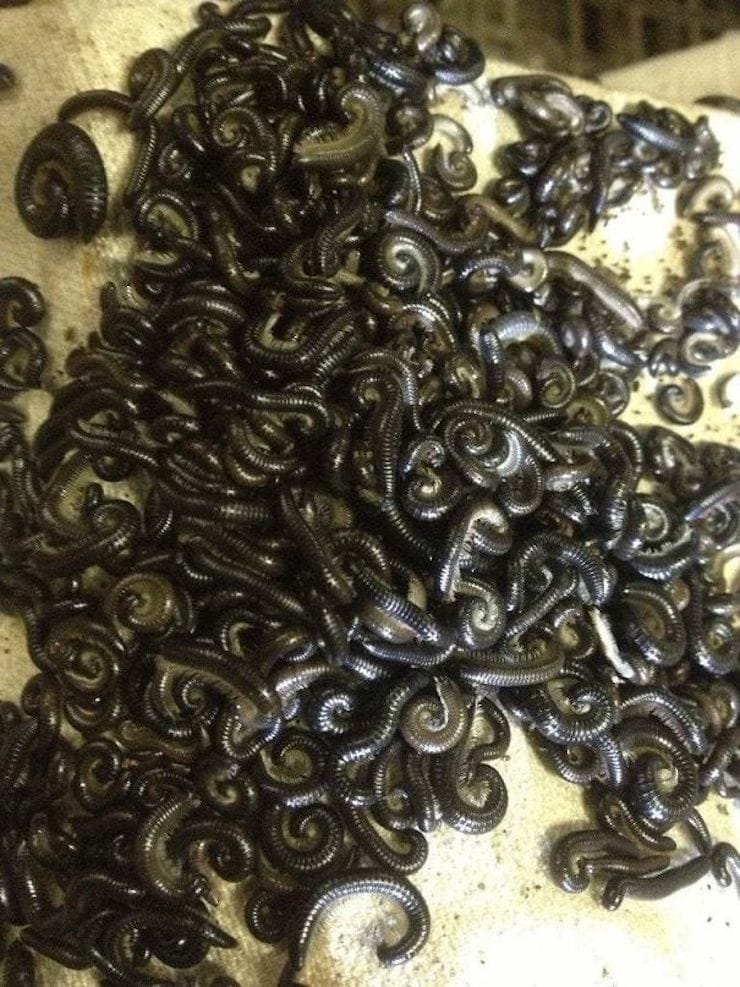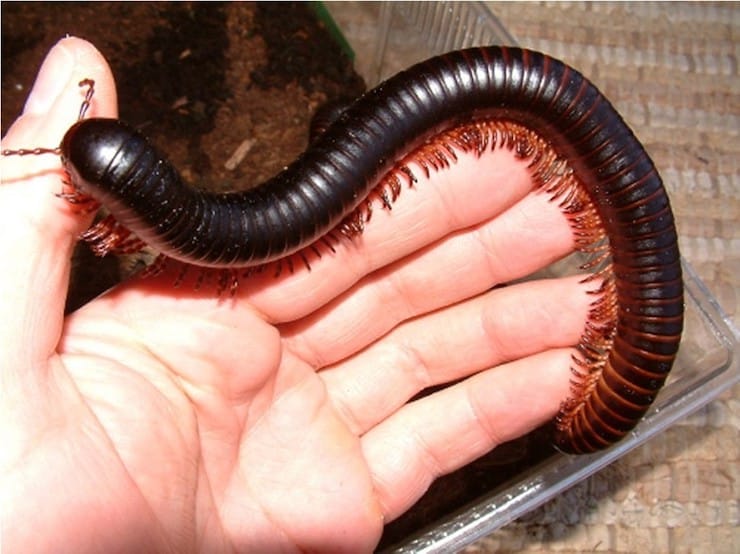 Of course, the green continent and termites did not deprive their attention. They reach impressive sizes here and build appropriate housing for their colonies: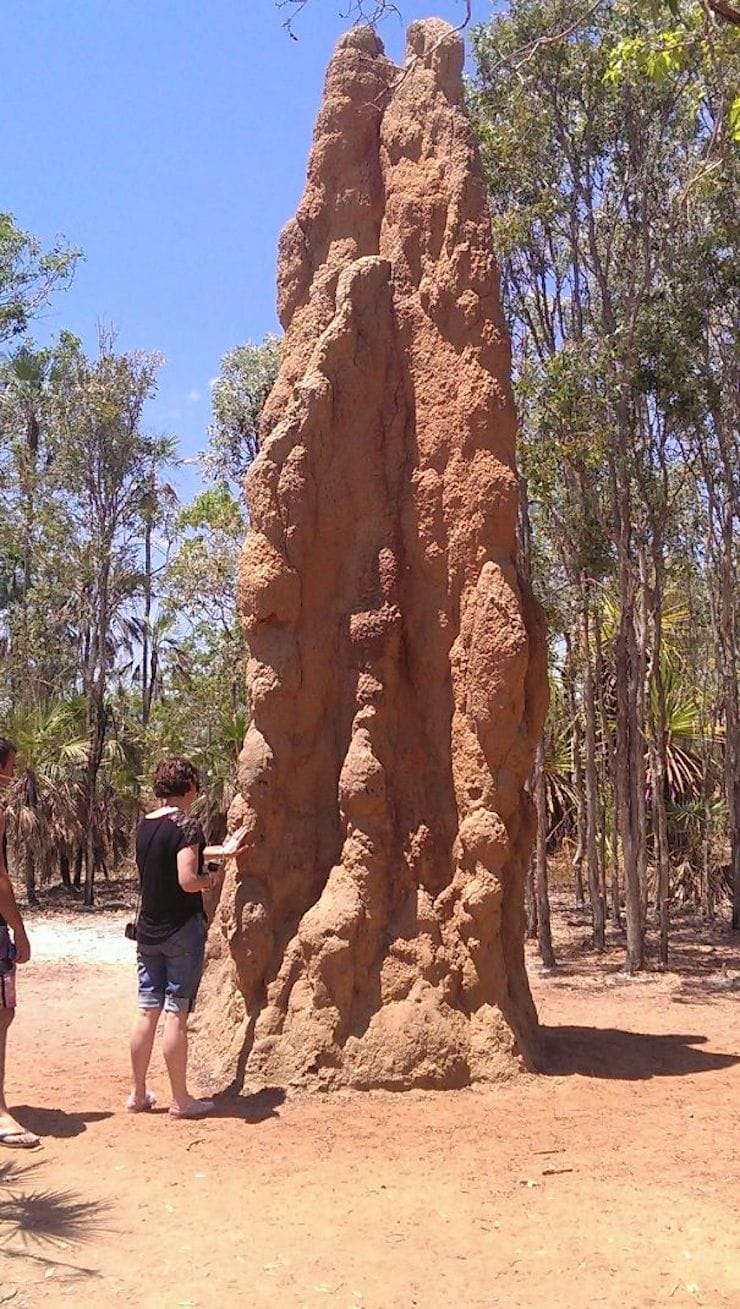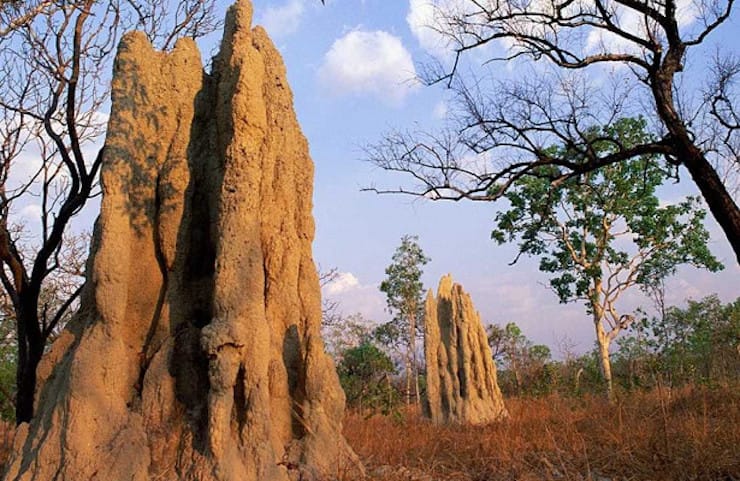 In general, any insect in Australia can amaze with its dimensions: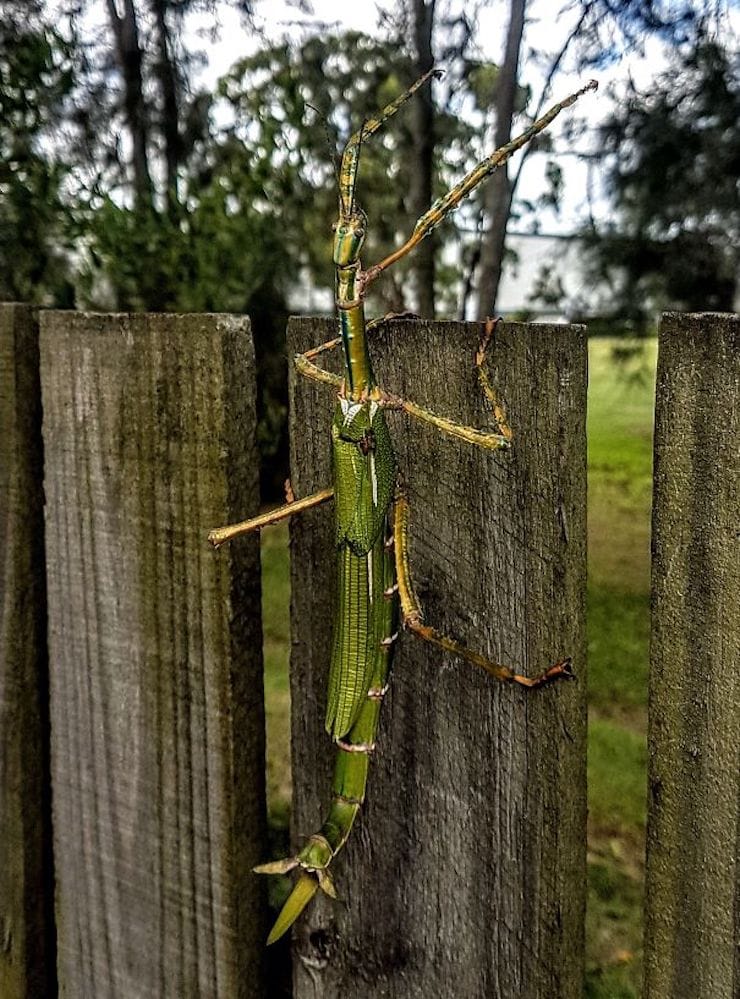 Even an ordinary earthworm looks creepy here:
And the caterpillars know how to group and move on a marching march: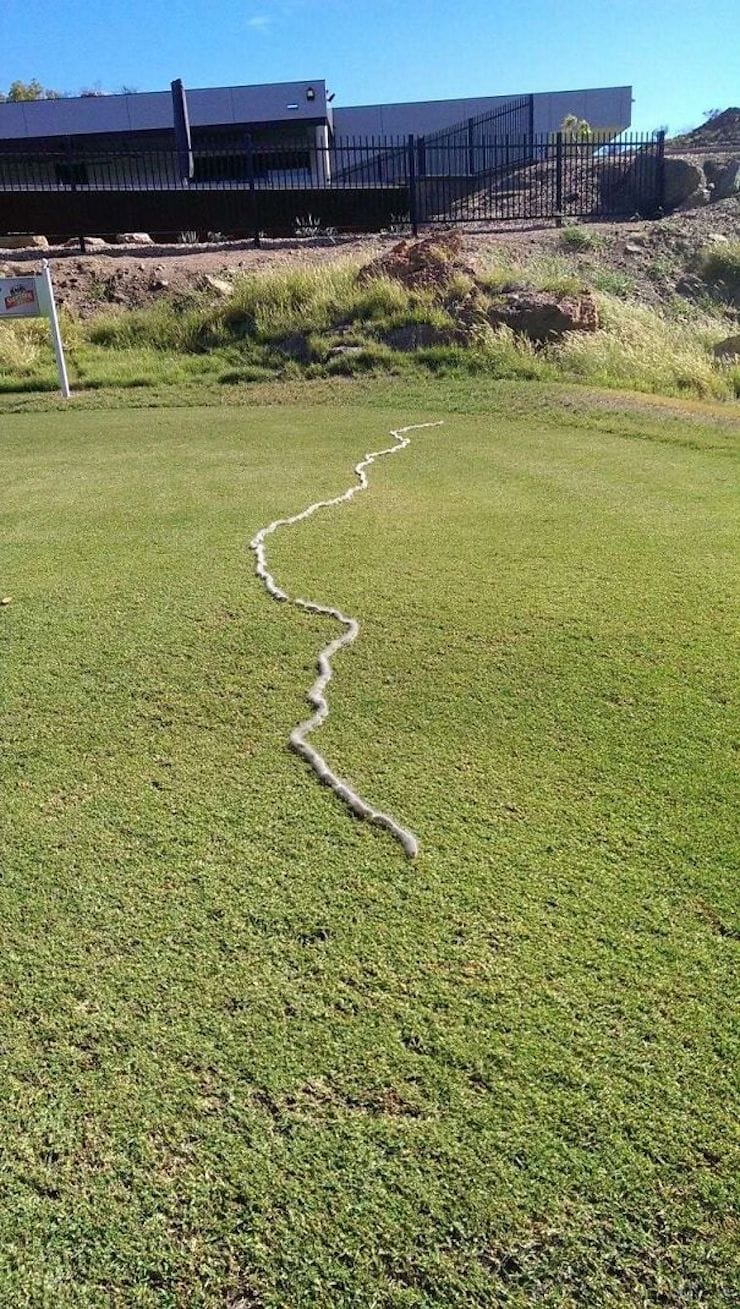 ♥ BY THEME: 10 most unusual drawings seen from space with coordinates in Google Maps.
Floating
First of all, sharks come to mind, the victims of which are a negligible number of people, but each case causes a great public resonance. The image below shows a medium-sized shark visiting a beach in Sydney: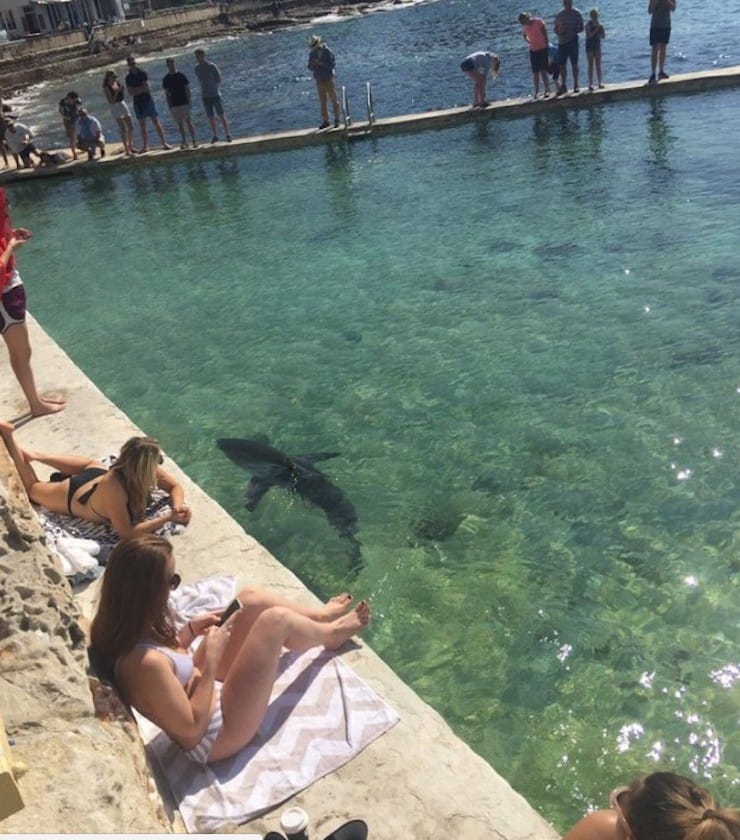 In second place in popularity are crocodiles, which are also very dangerous when coming into direct contact with them.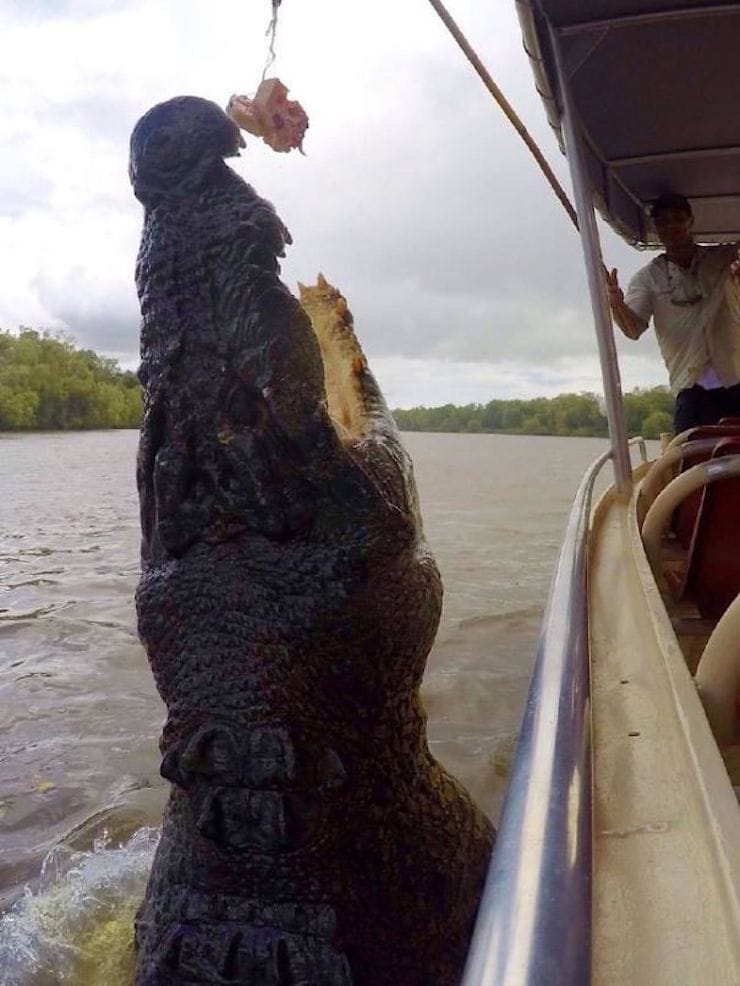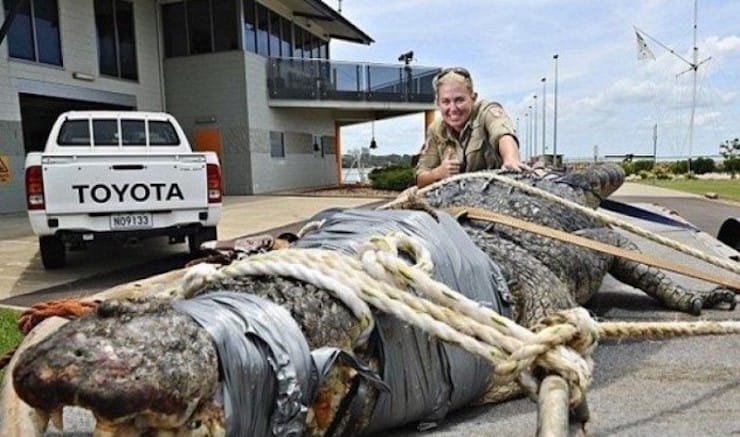 A much more serious threat to humans can be posed by waterfowl of modest size, about which horror films are not made. For example, a small blue-ringed octopus can easily kill a swimmer, and antidotes for its toxins have not yet been developed: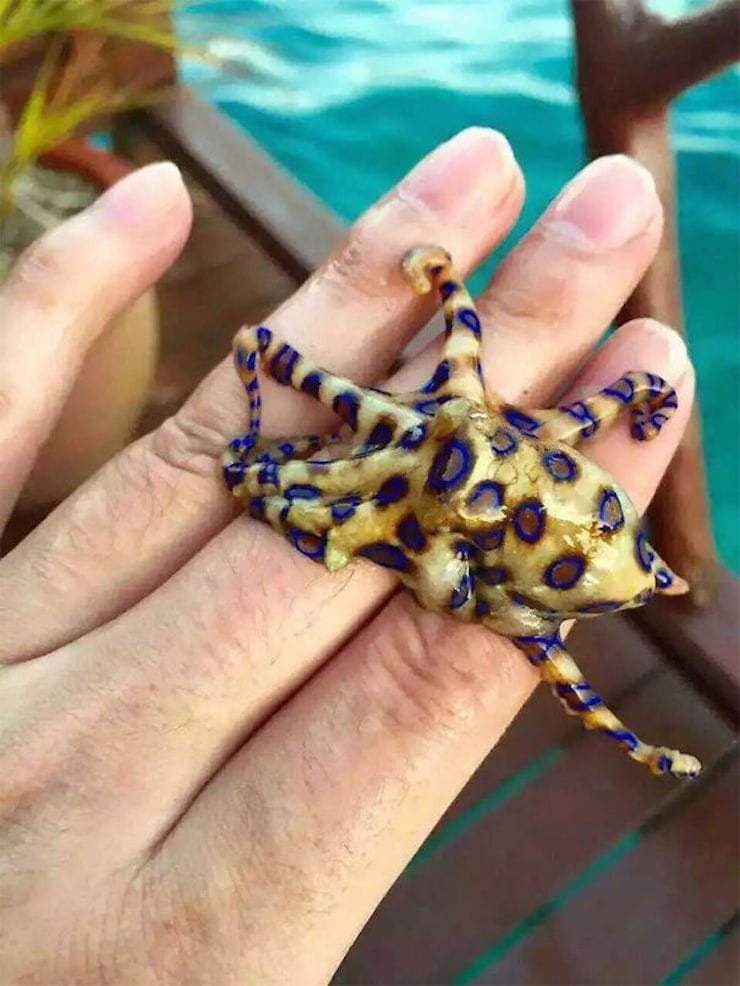 Even tiny jellyfish can pose a deadly threat: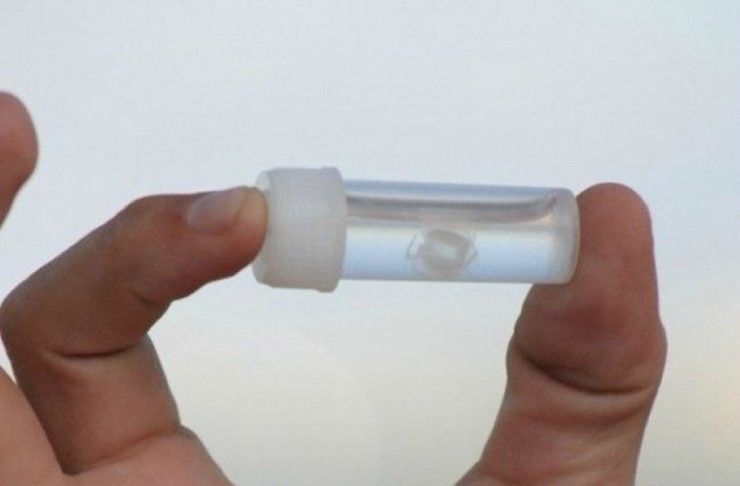 An acquaintance with a cute marble snail may well end with paralysis of the respiratory tract and death: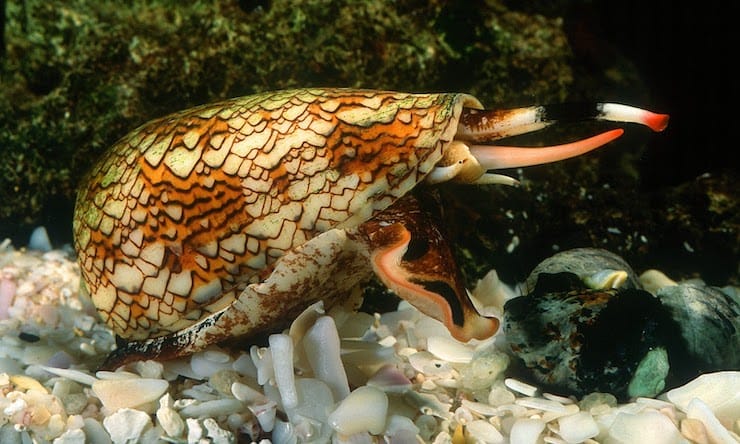 And finally, even if you manage to avoid meeting with dangerous representatives of the fauna in Australia, then you may well be killed by a 10-kg pine cone that fell from a perennial araucaria: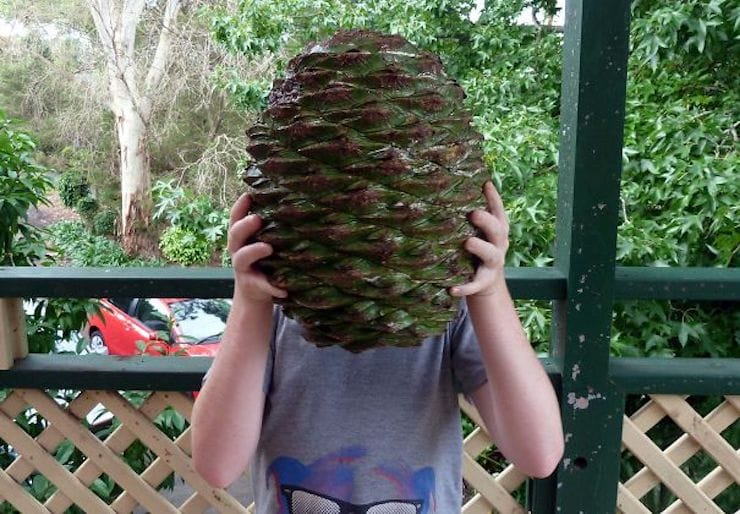 See also: