If you are an experienced gamer, then you have probably come across a classic game called Pong at least once in your life. Released in the 70s by Atari, this arcade has gone through dozens of reincarnations and is still found in various variations in game and app stores. Today we will talk about the next incarnation of the project, which is called Multiponk for iPhone and iPad and is a modernized version of the classic Pong.
Download Multiponk for iPhone and iPad (App Store)
Like all other variations of the ageless arcade, this project has retained the main features of the original gameplay, while acquiring modern graphics and a couple of interesting features. First of all, instead of a schematic playing field, in Multiponk we see a wooden table with metal sides and a movable plate, which is realistically rendered by visual means.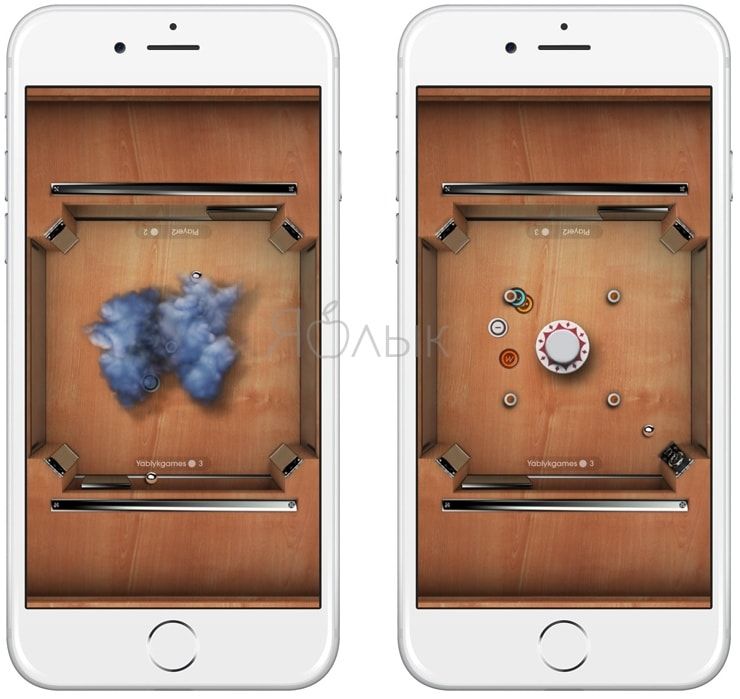 Everything looks surprisingly stylish, while the image is completely devoid of unnecessary elements. The player's task is to break through the opponent's defense and drive the puck into his goal. The rules are extremely simple, and the process itself is inherently a kind of cross between air hockey and ping-pong.
♥ BY THEME: Review of the game Framed 2 for iOS and Apple TV is a continuation of the unique spy comic, where the director is the player himself.
A distinctive aspect of the Multiponk project is the presence of multiplayer. So, on the iPad it will be possible to play simultaneously for four users at once (a similar mode on the iPhone assumes the simultaneous participation of two users). There is also the possibility of single tournaments in which the player will have to fight against the computer. There are seven modes in total, as well as the ability to choose the design of the playing field and the size of the pucks.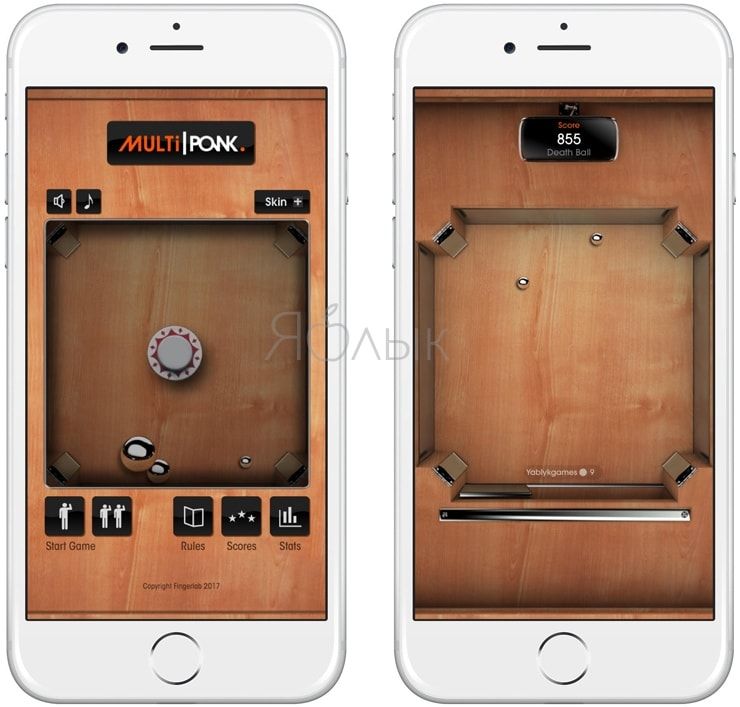 For those wishing to refresh the gaming experience forgotten over time, a "retro" shell is provided, in general terms copying the original Pong. In general, Multiponk is notable primarily for its multiplayer mode, so it should be recommended first of all to lovers of such collective entertainment. The game copes with this task 100% and fully justifies the price of 279 rubles declared in the App Store.
Download Multiponk for iPhone and iPad (App Store)
See also: