Telegram is constantly acquiring new and interesting functions that make working with the messenger even more comfortable. In this article, we will tell you about some innovations that you might not know about.
♥ BY THEME: Is it possible to leave the iPhone connected to the charger overnight, or how to properly charge the smartphone.
First of all, attention is drawn to the appearance of geochat on Telegram. This function allows you to find and view public groups with their reference to a specific location. If earlier chats appeared based on some common interests, now people can unite based on their location. For example, residents of a large house can gather in one group to discuss issues of improving the common area, elections to governing bodies, and so on.
♥ BY THEME: How to block all calls from unknown and hidden numbers on iPhone: 2 ways.
How to find geochat in Telegram
Geolocation allows you to find not only nearby chats, but also people nearby. I must say that this opportunity was not invented by the developers of the Telegram messenger themselves. She appeared earlier in dating apps. Using this function, it was possible to find interesting people who happened to be nearby. Thus, people were able not only to communicate, but also to meet quickly. And in Telegram, this function can be found along the way Contacts → Find people nearby…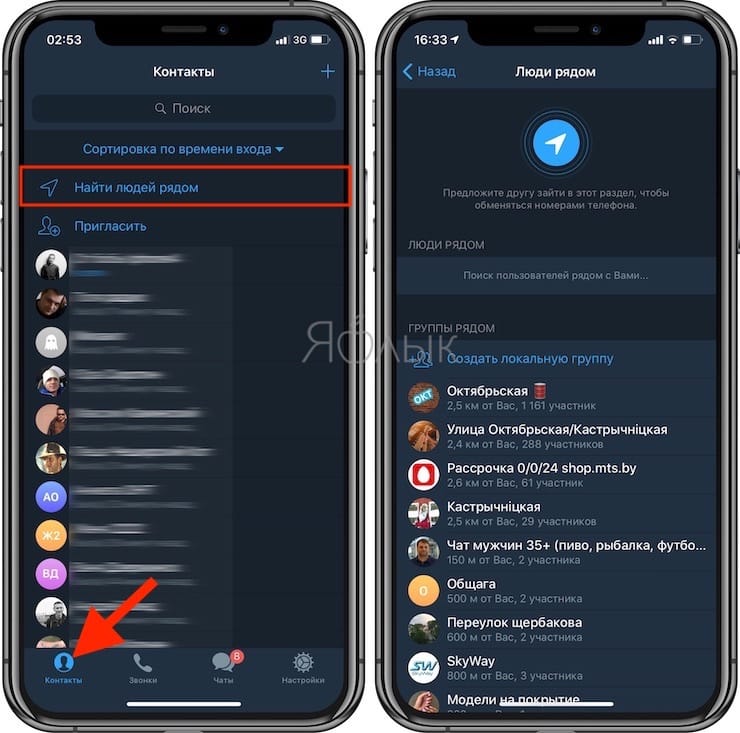 In this section, you can not only find people and groups nearby, but also create your own geochat (button Create local group).
♥ BY THEME: Continuity: How to get started on an iPhone or iPad and continue on a Mac, and vice versa.
How to change the icon in Telegram
Recently, Telegram's settings allow you to select the application icon. To do this, follow the path Settings → "Decor" and choose the option you like.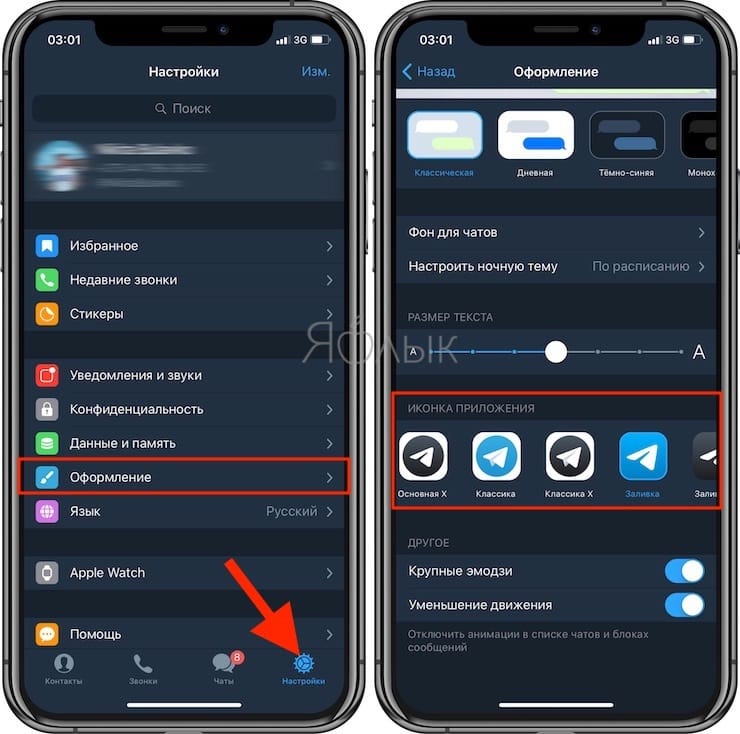 How to add a new contact to Telegram
To add a new contact, go to the tab Contacts and press "+" in the upper right corner.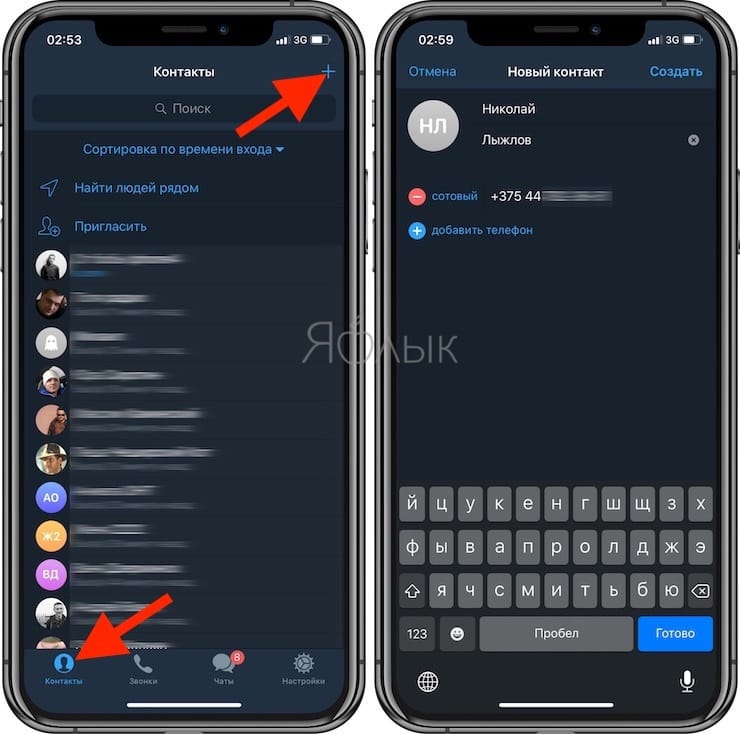 See also: