While users are discussing the new iOS 15 (installation instructions), which will become massively available only in the fall of 2021, Apple does not forget about the revision of the current version. So, with the release of the iOS 14.6 update, new features have appeared: in Apple Music you can now listen to music without Lossless compression (analogue of FLAC) and spatial audio. Of course, you will need to have an Apple Music subscription to get all of these features.
♥ BY THEME: How to reduce background noise in iPhone video calls (highlight voice).
What is Spatial Audio in Apple Music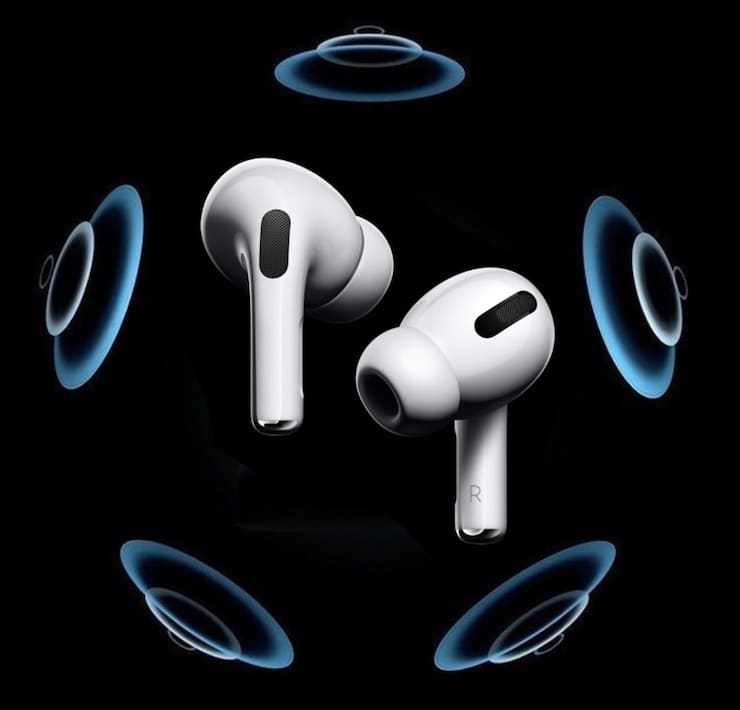 This technology creates a sense of presence for the listener, which previously could only be achieved with 5.1 or 7.1 speaker systems. Compositions in Apple Music will start to sound like you are in the same room with artists spread across the room.
Spatial audio in playlists is marked with the Dolby Atmos icon.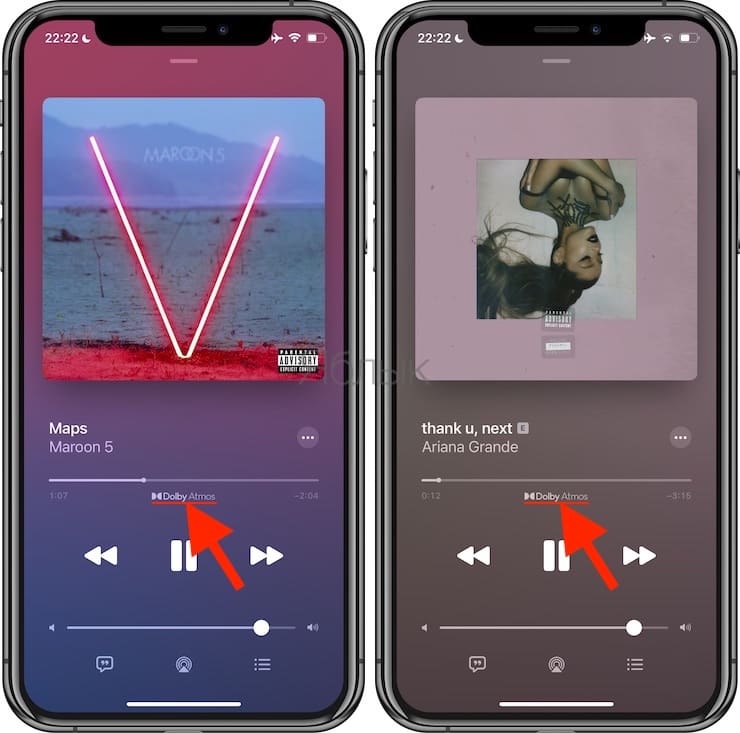 The main condition for listening to music in the format Spatial audio – requires headphones with Dolby Atmos support.
To be fair, it should be noted that not all compositions in Dolby Atmos will delight when listening. Some compositions may be visibly damaged by this sound.
♥ BY THEME: On the iOS 15 home screen, you can host the same app multiple times.
What headphones does Spatial Audio work with?
Spatial audio will turn on automatically if devices with the ability to play such content are connected to the iPhone. Of course, this includes AirPods, AirPods Pro, AirPods Pro Max, all the latest models of Beats headphones.
♥ BY THEME: How to blur background during video calls on iPhone (WhatsApp, FaceTime, Instagram, Telegram, etc.).
How to enable Spatial Audio in Apple Music?
1. Open the app "Settings" and go to section "Music"…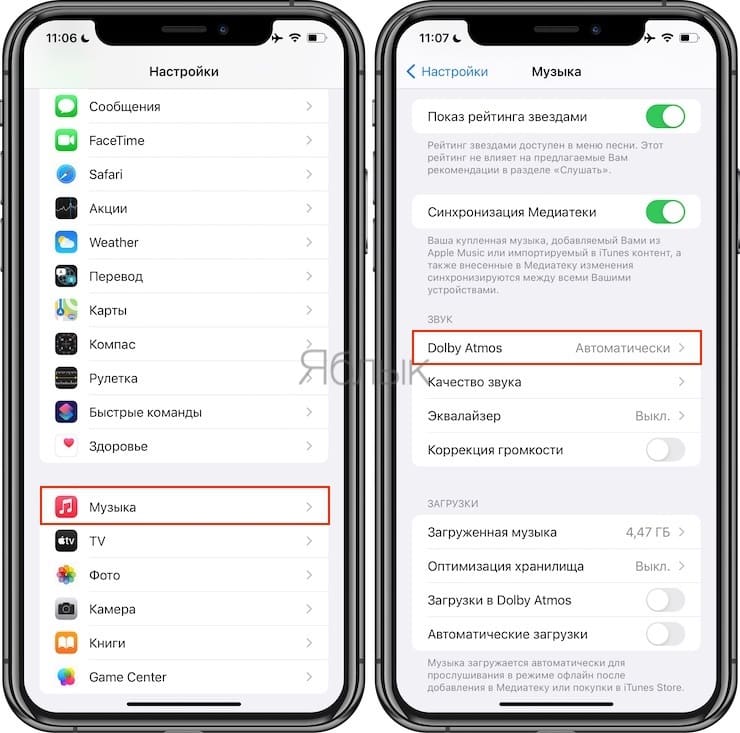 2. In the section "Sound" click Dolby Atmos and select the option Automatically (if you have Apple wireless headphones) and Always on, in case you are using other compatible headphones.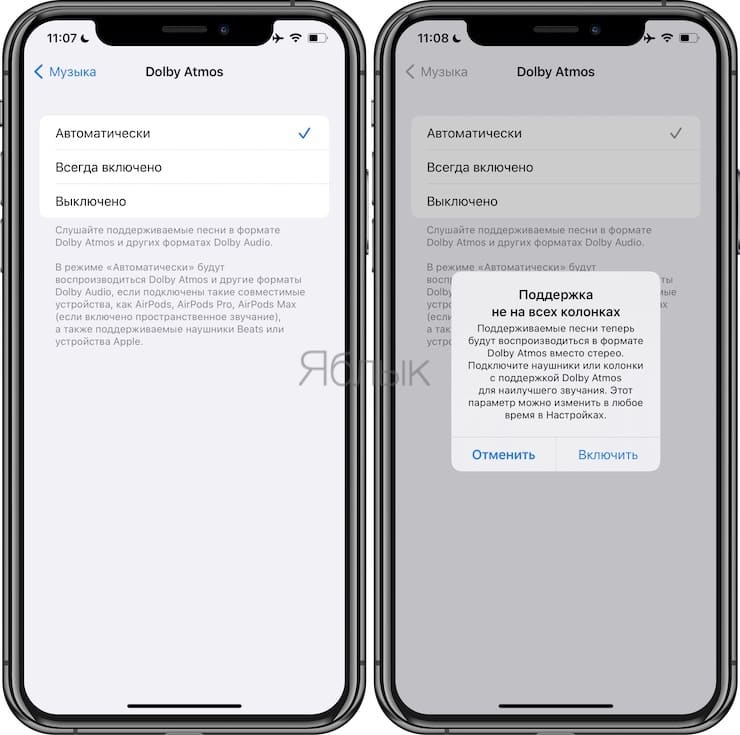 ♥ BY THEME: How to change metadata for location, dates, etc. pictured in iPhone.
How to search for Spatial Audio music in Apple Music?
Search Apple Music Dolby Atmos and choose music from the suggested selections and playlists.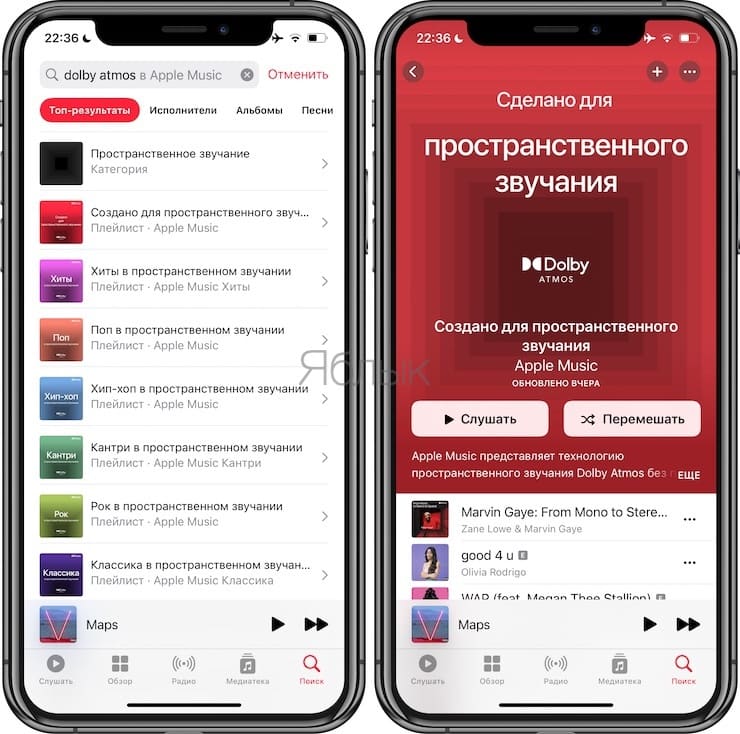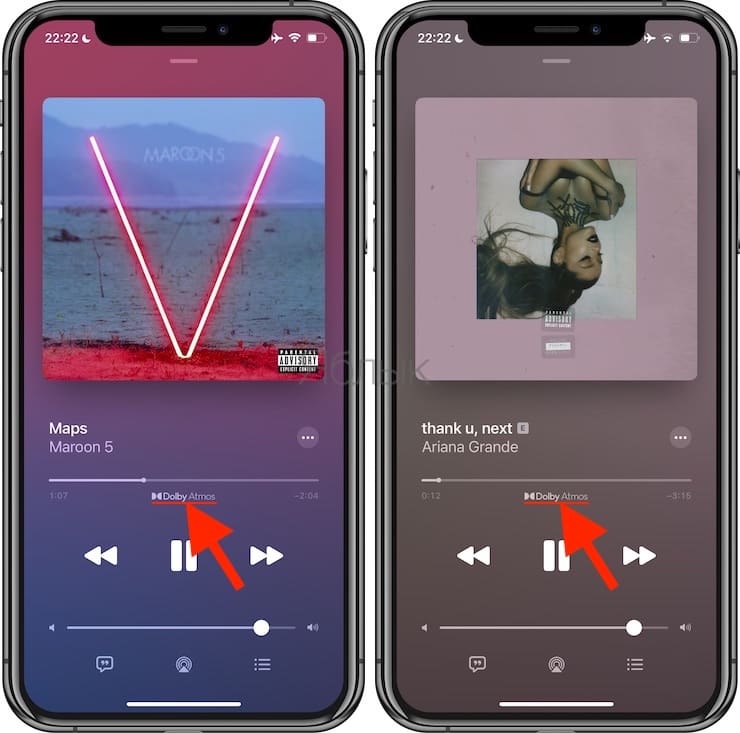 ♥ BY THEME: Levitagram, or how to create a photo with the effect of levitation (flight) on the iPhone.
How to download a song in Dolby Atmos for later listening offline?
Go to the menu you already know Settings → Music and in the section "Downloads" activate the slider Dolby Atmos Downloads…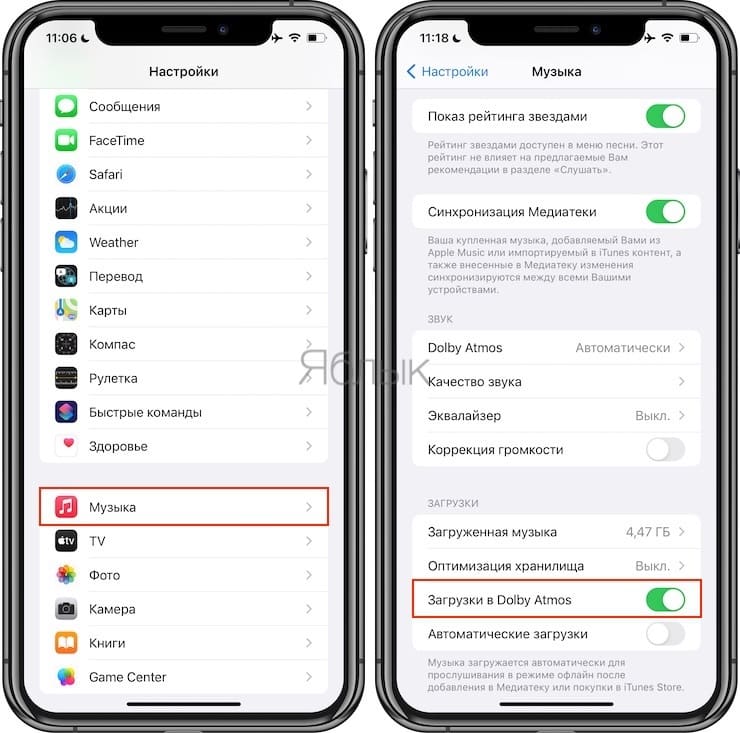 The tracks you downloaded earlier, of course, will not have such support – they will have to be deleted and downloaded again.
♥ BY THEME: 20 iPhone features that can be disabled for most users
What is Lossless and Hi-Res music?
Lossless music – uncompressed (lossless) tracks in the same quality as CD or DVD Audio (from 16 bit / 44.1 kHz to 24 bit / 48 kHz).
In addition to Lossless, Apple Music also supports Hi-Res (High-Resolution Audio) format. Hi-Res is available in up to 24 bit / 192 kHz quality.
♥ BY THEME: Which smartphone has the best camera this year – Top 15.
How to enable uncompressed Lossless (FLAC analog) or Hi-Res audio in Apple Music?
In this case, the steps will be almost identical to the previous ones.
1. Open the app "Settings" and go to section "Music"…
2. In the section "Sound" choose "Sound quality"…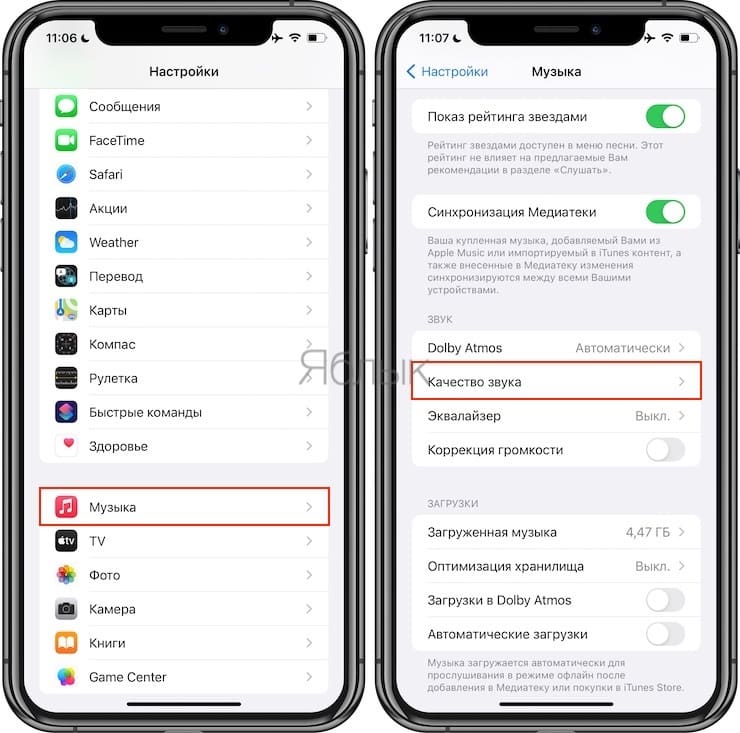 3. In the window that appears, activate the toggle switch next to the option "Audio Lossless"…
4. Select the desired quality for streaming (Broadcast over Wi-Fi) or to download to the device (Downloads).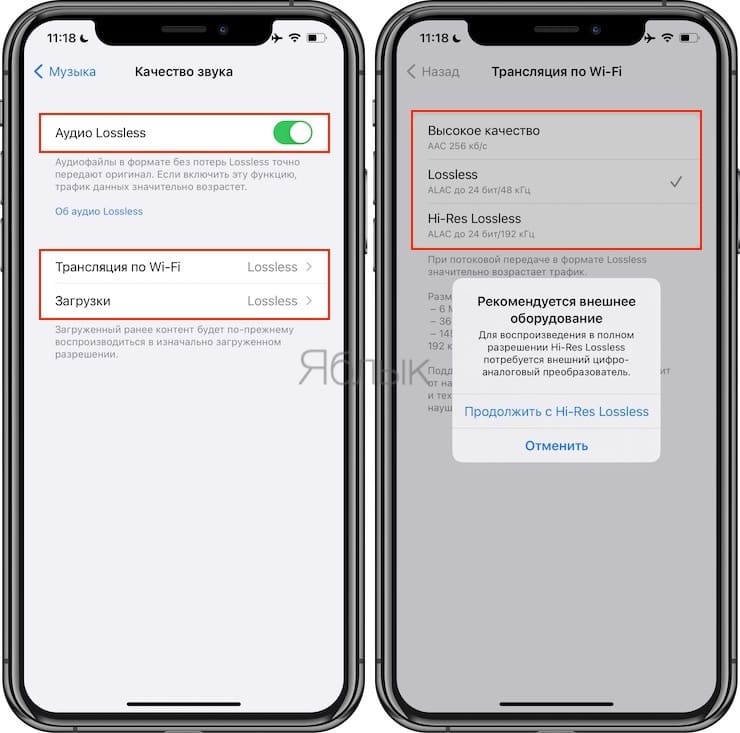 That's all the settings. Now you can start working with Apple Music and listen to music with a truly new quality. Supported content has special marks – Lossless.
♥ BY THEME: 20 iPhone Camera Functions Every Apple Smartphone Owner Should Know
How much space does Lossless and Hi-Res music take up?
It should be borne in mind that when listening (downloading) music in Lossless and Hi-Res format, the traffic increases significantly – the size of a three-minute song will be about:
– 6 MB in high quality (regular compressed format, 256 kb / s);
– 36 MB Lossless (24 bit / 48 kHz);
– 145 MB Hi-Res Lossless (24 bit / 192 kHz).
♥ BY THEME: Who has the most Instagram followers in 2021 – 40 most popular accounts.
Is there a difference in quality between normal and Lossless audio?
With regular AirPods, you can hardly feel the difference – more professional equipment needed… But even in AirPods Pro, you can feel the notorious best quality only in ideal conditions, in absolute silence and with no noise cancellation. and even then – with a restriction… This is because the AirPods Pro and AirPods Max use the Bluetooth AAC codec, while the company uses a different codec for high quality Lossless Audio music – ALAC (Apple Lossless Audio Codec). However, when connecting AirPods Max using a cable to a smartphone (using a proprietary Lightning mini-jack adapter), you can still hear Lossless quality. These tests prove once again that the lossless format is necessary for audiophiles, and for playback it is better to use expensive professional equipment.
♥ BY THEME: Tap on iPhone Cover – Take a screenshot: How to bind actions to tap on the back of an iPhone.
Is there a sound difference between normal audio and Dolby Atmos?
Even regular AirPods are suitable for the perception of surround sound, not to mention the more sophisticated technology. To test your headphones, look for Dolby Atmos next to your song list on Apple Music.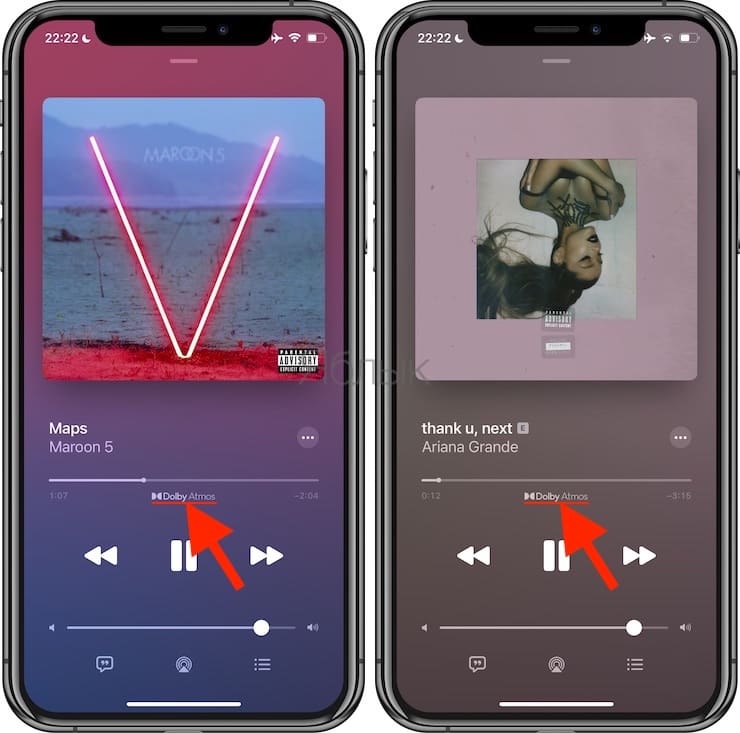 The first impression of such a sound is that it is different, and not always better than conventional stereo.
It's all about how to unlock the potential of this technology. It only simulates surround sound. For this, an extensive set of tools is used to visualize the picture of what is happening in our head as much as possible and immerse it there. The creation of such a soundtrack is not easy and expensive, which is why the tracks are released only for popular artists on rich labels.
In AirPods Pro and AirPods Pro Max, you can feel the different location of the instruments in space, as well as the soloist himself. But this is not always successful. In stereo, everything merges into a single stream, the composition as a whole may sound better, but it is clearly flat. In general, the new experience is interesting and will clearly find something to hook audiophiles with.
See also: