It happens that Word, Excel, Pages, Keynote and Numbers documents created on Windows or Mac require urgent corrections, and only an iPhone or iPad is at hand. How to provide for the possibility of editing documents, as well as their synchronization between all iOS devices and computers, we will tell in this material.
♥ BY THEME: Continuity Camera, or how to take pictures on Mac with iPhone camera.
Using Google Docs
Probably the most convenient way to keep your documents close at all times (on any device with a browser and the Internet) is to upload them to Google Docs. The only drawback of the service is the lack of support for files created in Apple applications (Pages, Keynote and Numbers), but for Microsoft Word and Excel files, this is ideal.
To download and work with Word documents and Excel spreadsheets in Google Docs, do the following.
1… Register a Google account (create a Gmail box) following this instruction.
2… Go to the Google Docs service page.
3… At the top of the screen, select the desired online web application: Documents, Sheets, or Presentations.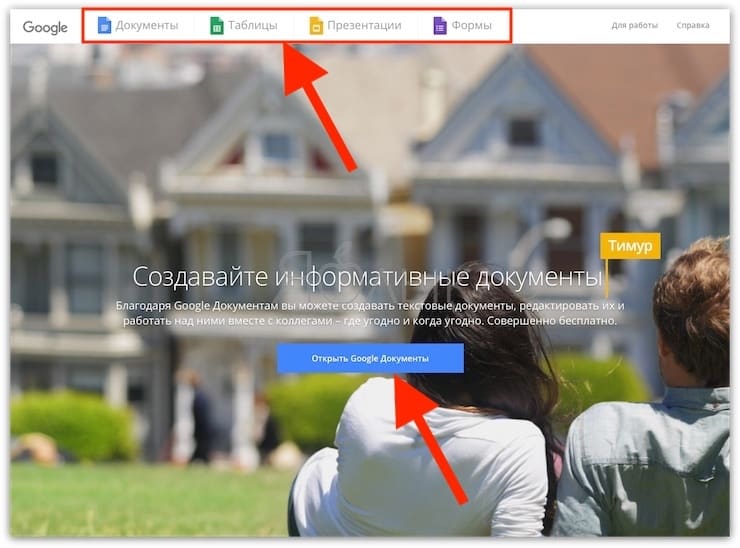 4… To add files from your computer (and other sources), click on the folder icon.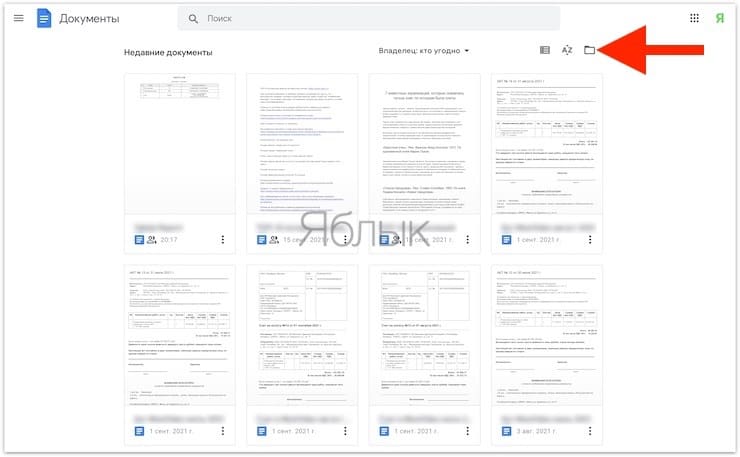 5… Upload the required documents.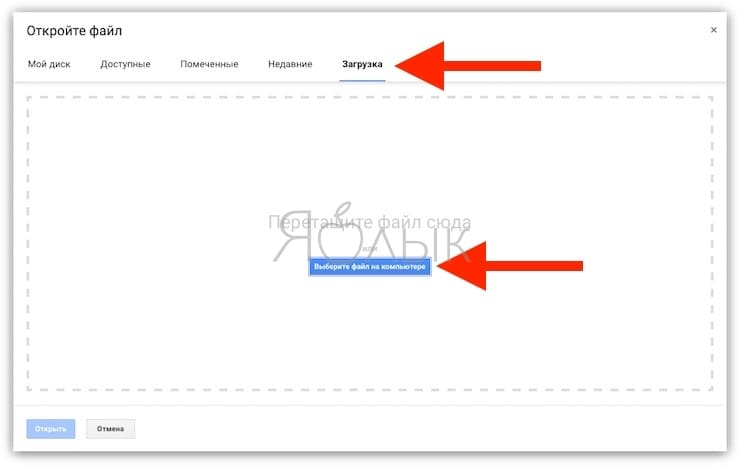 6… To create a new document, click the "+" button at the bottom of the screen.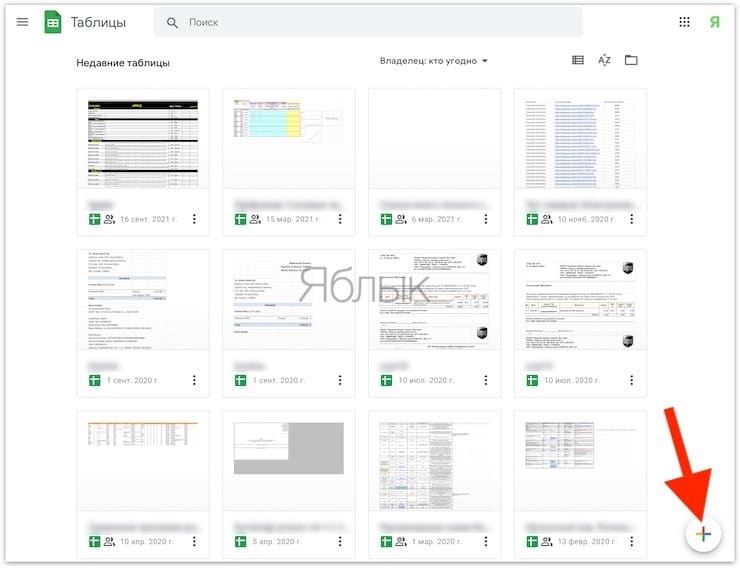 7… To change the web application, click the three-bar button in the upper left corner.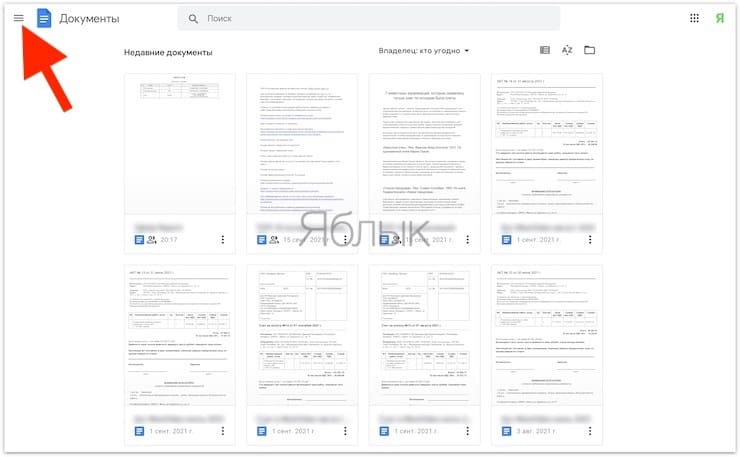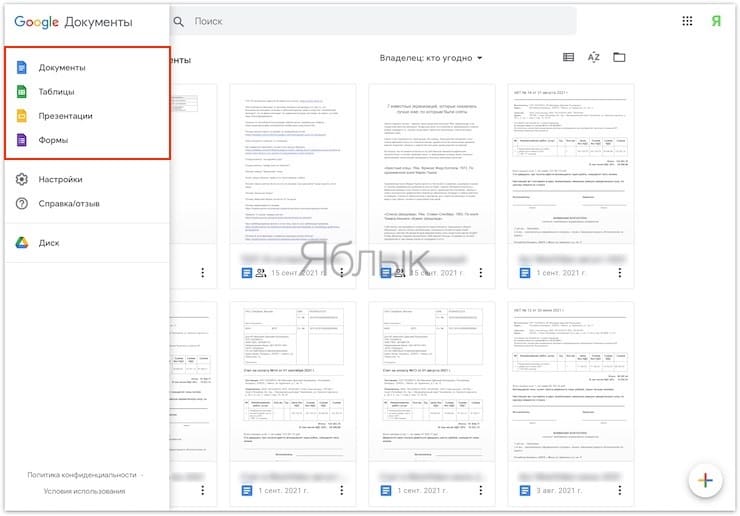 To view and edit files from Google Docs on iOS devices, use the official Google Docs and Google Sheets apps.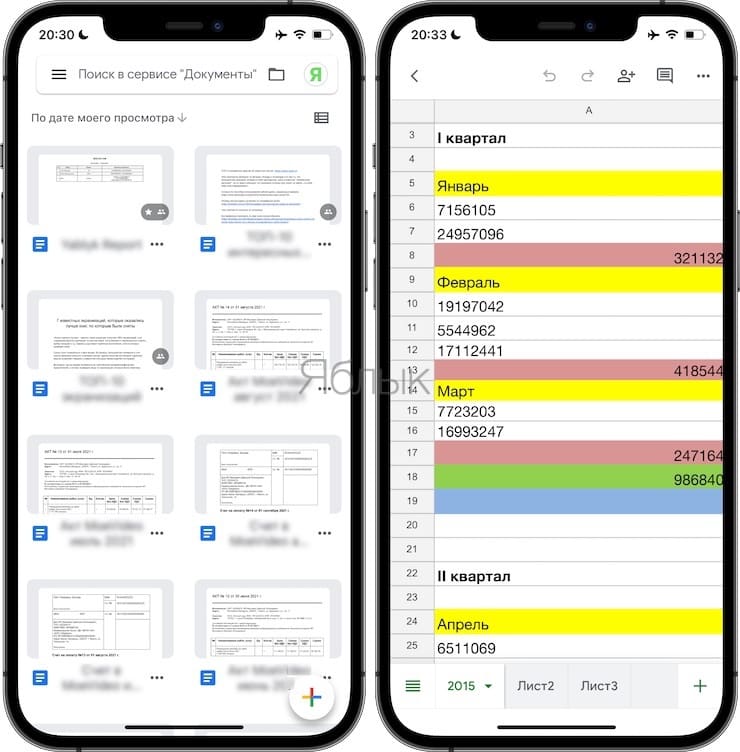 Be sure to check out our other Google Docs content:
♥ BY THEME: What is the battery life of a MacBook and how to find out the number of recharge cycles.
Using iWork for iCloud in a browser
With free cloud service iWork for iCloud you can transfer work documents to iCloud for sharing on iOS and Mac. This can be done on any computer with Internet access.
1… Open icloud.com on any computer and sign in to your account using your Apple ID.
2… Depending on which document you want to upload to the "cloud" – select the web application Pages (Microsoft Word files) or Numbers (Microsoft Excel files).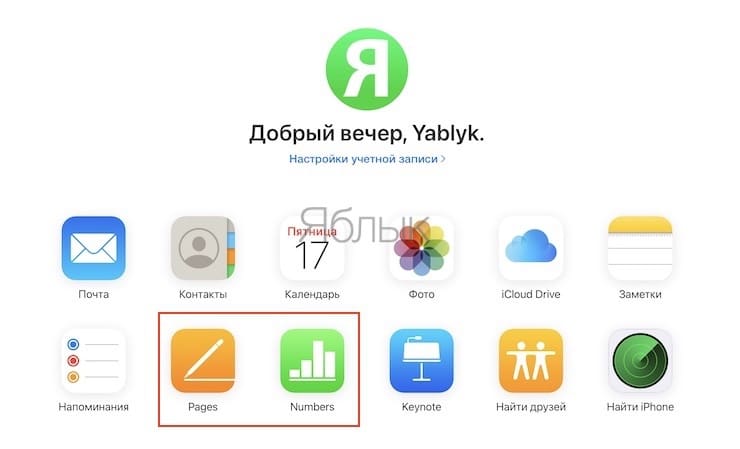 3… Then just drag the file (or several) into the program window in the browser. In a moment, all documents will be available for work with iPhone, iPad or Mac.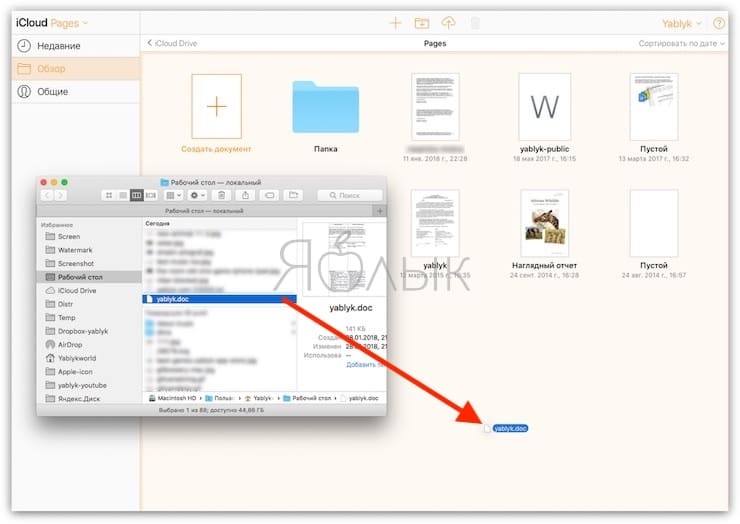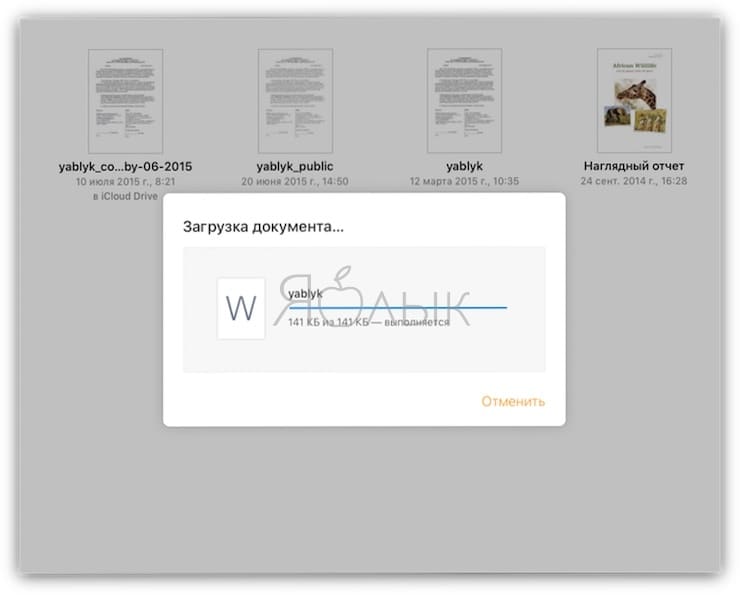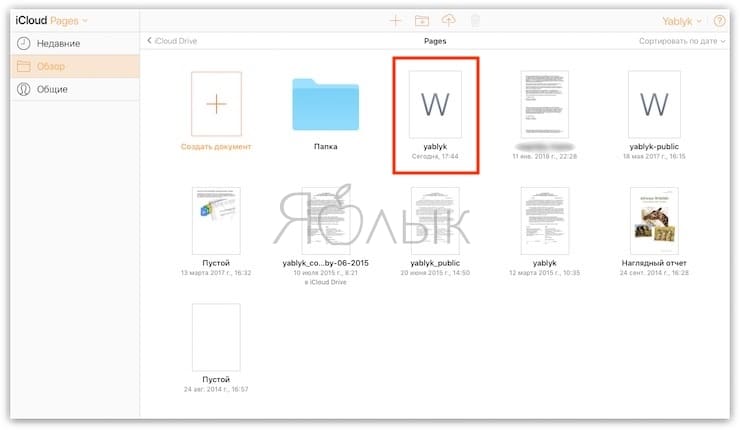 Again, the above method can be used not only for documents iWorkbut also for MS Office files (Word, Excel) for Windows.
To edit the downloaded files, just open them in the online editor.
Optionally, you can add a user to co-edit the document online.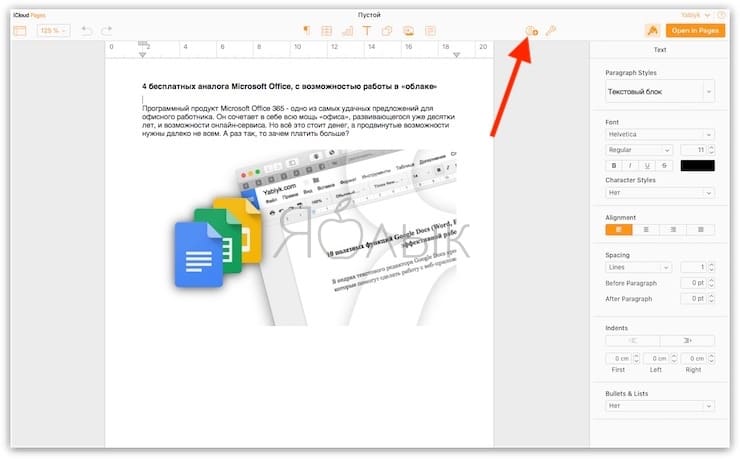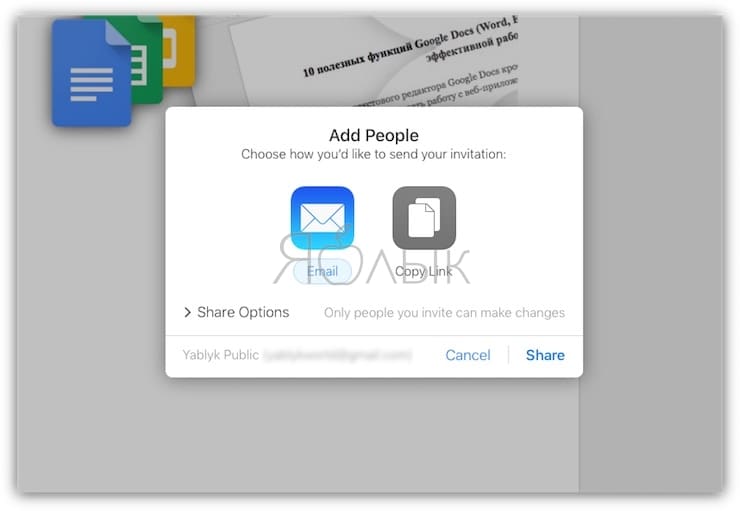 ♥ BY THEME: iCloud on a computer, or how to upload photos, videos from the cloud to Windows and vice versa.
Using iCloud Drive on Mac
1… Open Finder and go to the tab iCloud Drive… You can enable the service along the way System settings → Apple ID → iCloud…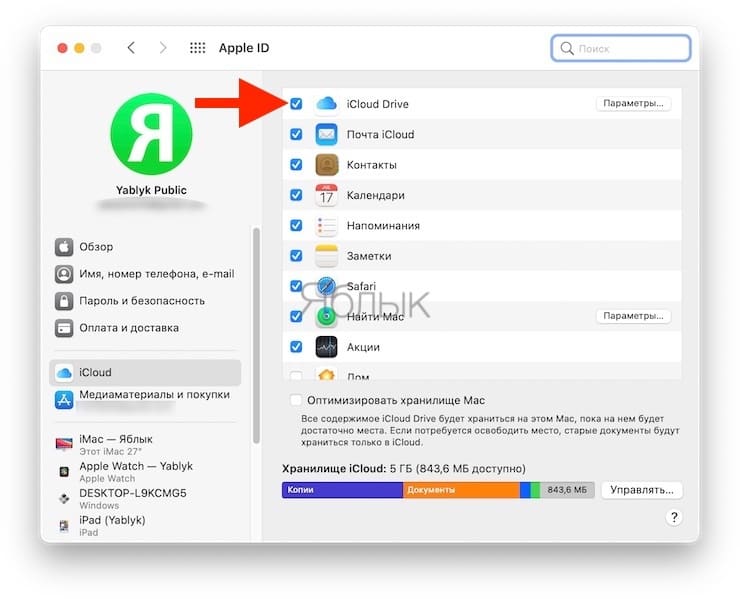 2… Copy (or drag and drop) the necessary documents from your computer to the cloud storage iCloud Drive…
It should be noted that when using applications with iCloud support, corresponding folders will be automatically created for them in iCloud Drive…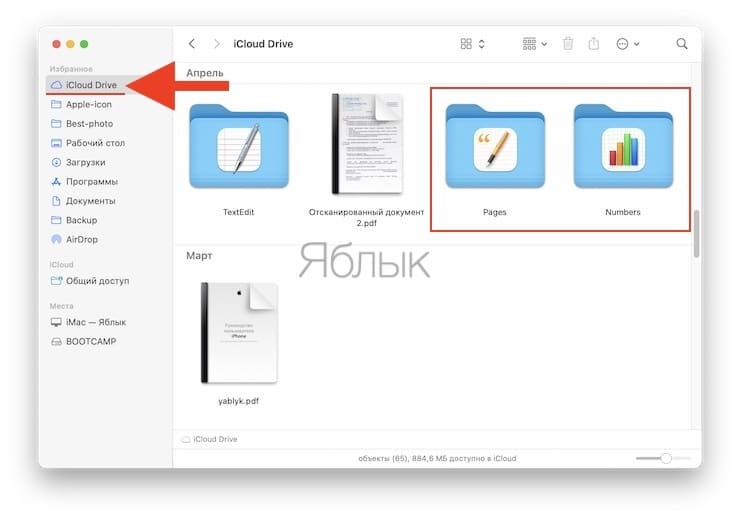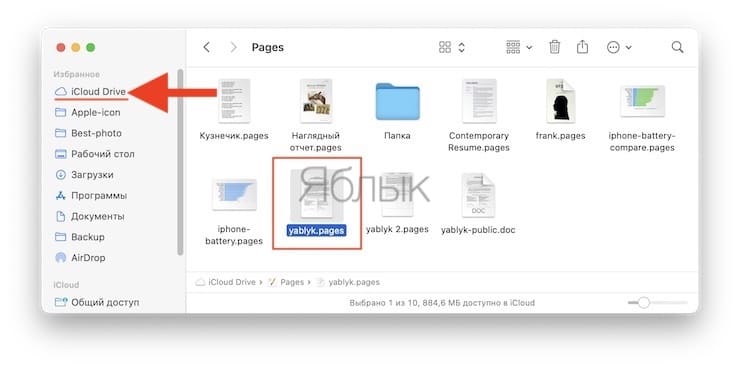 After completing the above steps, your documents will always be available on any Apple device with Internet access, including the iWork for iCloud service described above.
Pages and Numbers can open Word text files and Excel spreadsheets.
♥ BY THEME: How to delete files past the recycle bin on macOS.
How to View and Edit Documents from iCloud on iPhone and iPad
Documents uploaded to iCloud Drive will be available in the Files app (iOS 11+ device required).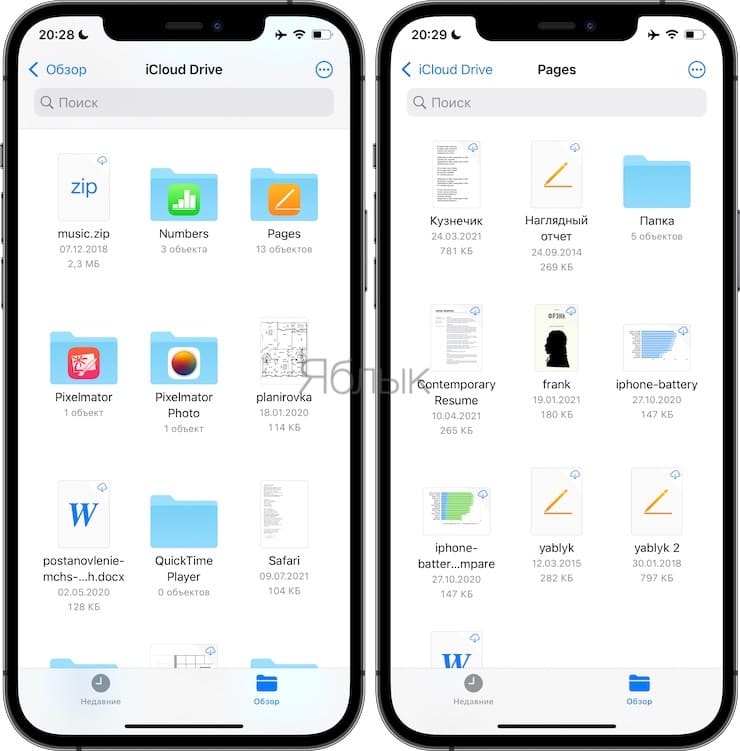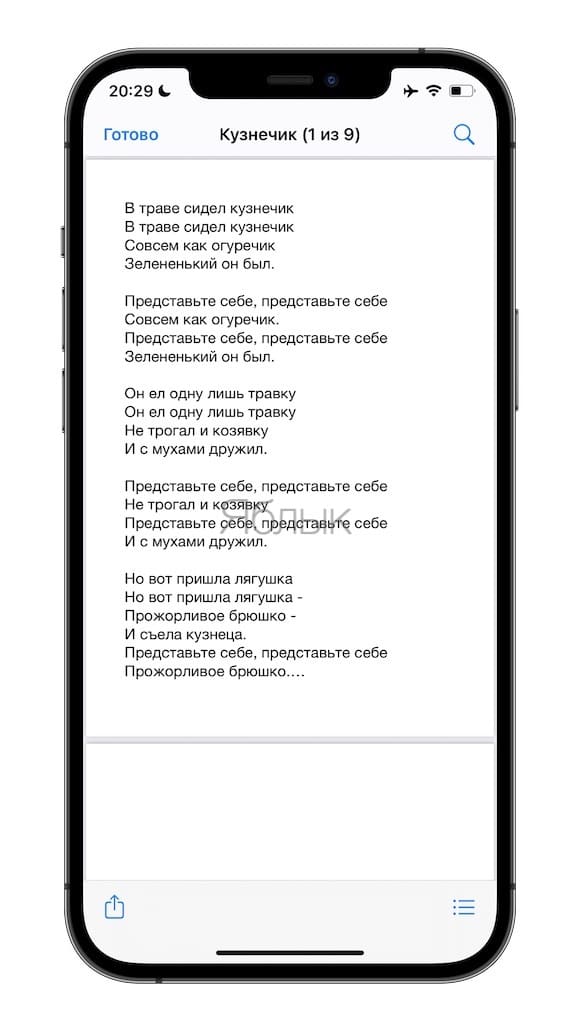 Also, the files will be available for viewing and editing in the respective applications. Pages (link) or Numbers (link) downloaded on iOS devices.
Below is a screenshot of the application Pages with available files from the "cloud" iCloud Drive…
See also: