Wi-Fi is of course great, but in its absence, only data transmission through a mobile operator can come to the rescue. Often the main problem is limited traffic that needs to be saved. In this article, we will talk about how to prevent certain applications from sending and transmitting data via mobile communications.
♥ BY THEME: How to reduce the consumption of mobile traffic on the iPhone. 13 tips.
It's great that iOS was originally designed to shut off "oxygen" to programs that are not of the first importance. This will allow you to significantly save traffic, because many applications from the App Store transmit data, even while in the background, that is, when they are not running (for example, Vkontakte, Viber, Skype or regular mail).
As soon as the iPhone or iPad (if there is an appropriate module) leaves the Wi-Fi coverage area, the applications immediately switch to cellular communication if the data transfer switch is activated (regardless of the signal quality: LTE, 4G HSPA +, 3G, Edge or even GPRS).
♥ BY THEME: How to disable autosave Photos and Videos in Viber and WhatsApp on iPhone.
How to turn off cellular data in select apps on iPhone and iPad
one… Open up Settings → cellular…
2… Scroll down the list a little until you see the entire list of applications under the "Cellular data".
3… Move the toggle switch to the inactive position opposite the application of interest.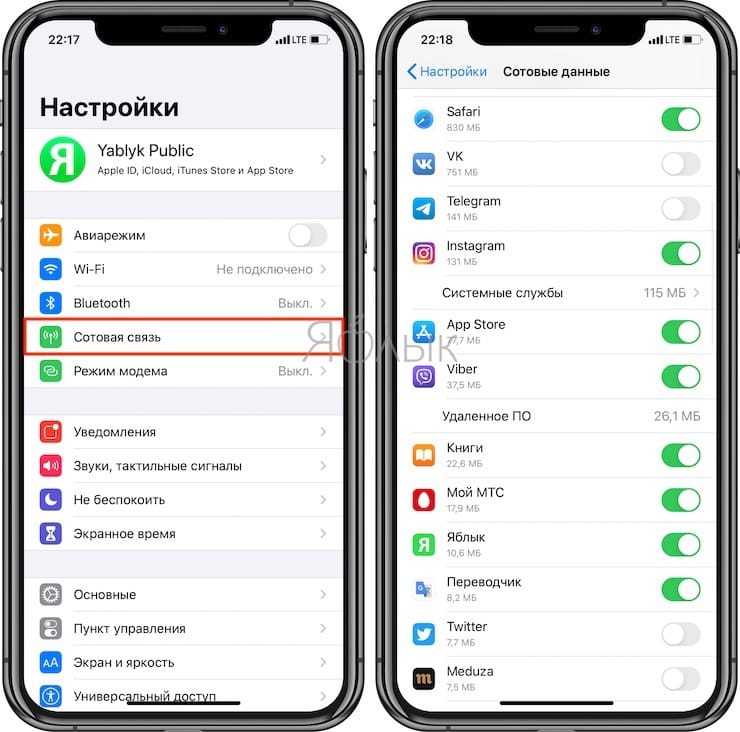 In fact, it is better to leave only those that you cannot do without. Roughly speaking, these will be all those applications that are on the first page of the desktop, and maybe not even all.
In any case, if you run an application in which data transfer is disabled, a corresponding notification will appear.
See also: