Largely thanks to the hit Hearthstone from Blizzard, in recent years card games (gambling, puzzles, collectible) have again become very popular on all gaming platforms, and the developers offer gamers a new application within the genre almost every month. The review below is a simple and not requiring a lot of training card game. Card Crawl by Arnold Rauers.
Download Card Crawl for iPhone and iPad (App Store)
Who is Card Crawl for?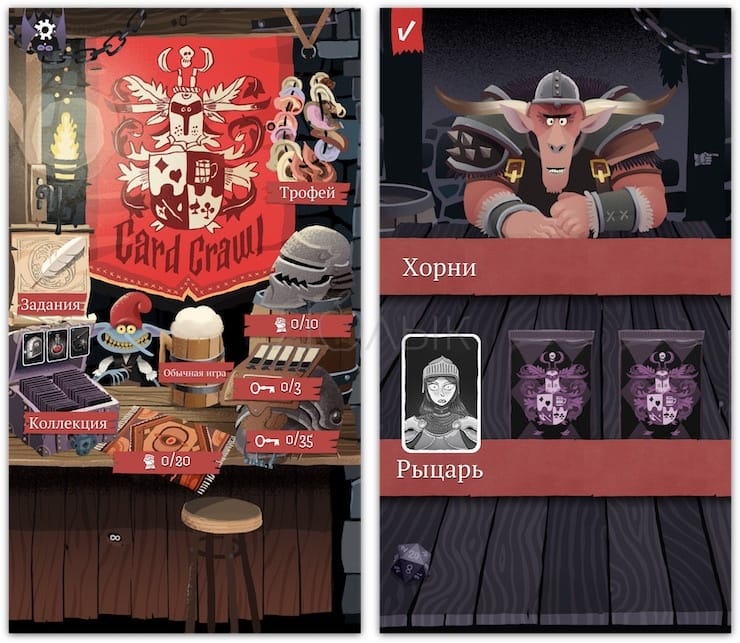 Actually, the developers themselves call Card Crawl solitaire and is compared to an ordinary "Solitaire", so fans of complex hardcore projects (like all the same Hearthstone) will hardly like this application. But for gamers who do not plan to spend hundreds of hours on the game, learn all the subtleties and become professional players, Card Crawl fit perfectly.
Gameplay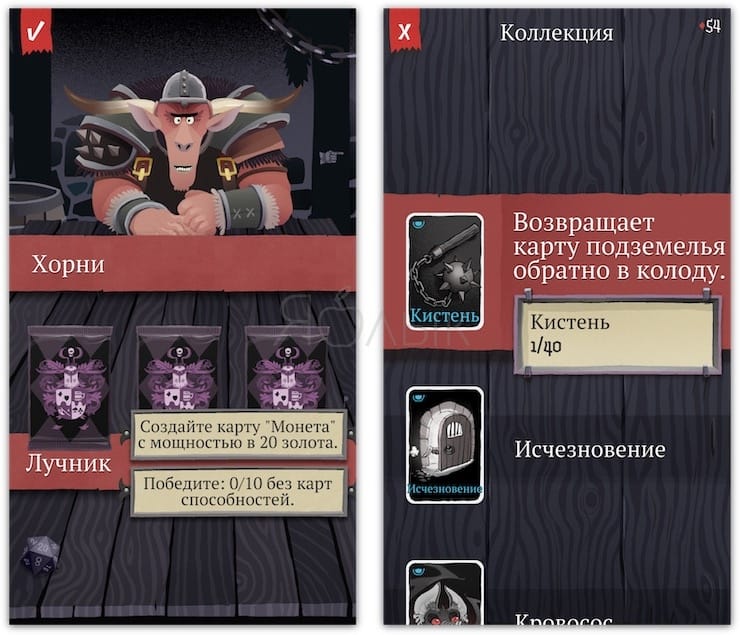 IN Card Crawl there is no multiplayer, no single player campaign in the classic sense. In fact, the player simply collects solitaire with elements of an RPG, along the way earning points to unlock new cards.
♥ BY THEME: The best games for iPhone and iPad according to the Yablyk edition: 100 most-most.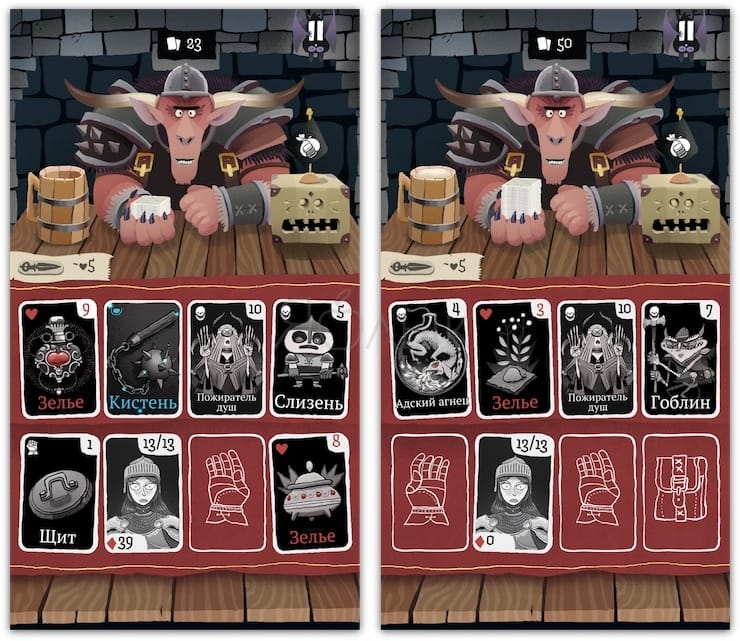 The playing field is divided into eight cells, in the upper four the dealer deals cards (54 in total), and in the lower four there is an icon of the main character (second from the left) with the display of health units (it is impossible to turn to zero), two hands for working with weapons and spells, as well as a backpack, in which you can put situational cards for use in the later stages of the game. If it is at all appropriate here to speak of the later stages, given the fact that the battle usually takes only a few minutes.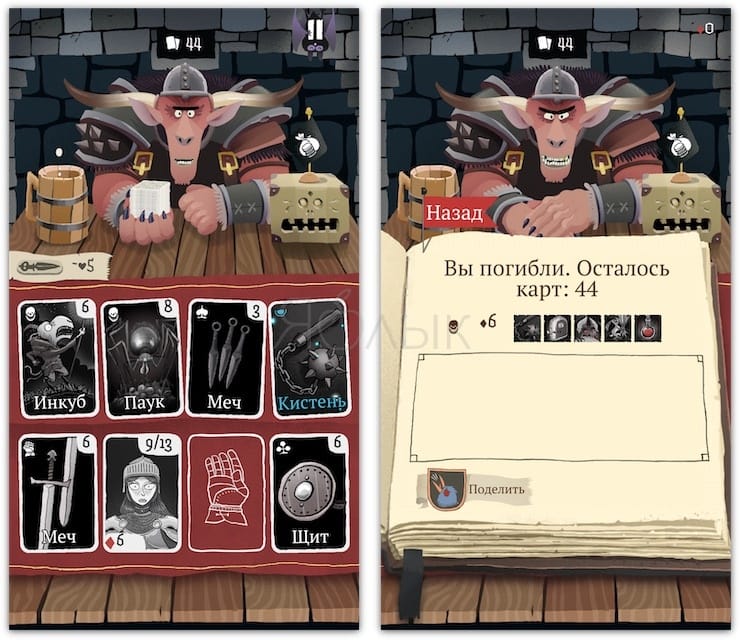 It makes no sense to describe in detail the game mechanics, any gamer will easily figure it out after the first distribution. As for the collection of cards, in each game the deck consists of 54, which are spells, healing potions, shields and weapons with a margin of safety (it also determines damage), monsters with life units (they are also damage).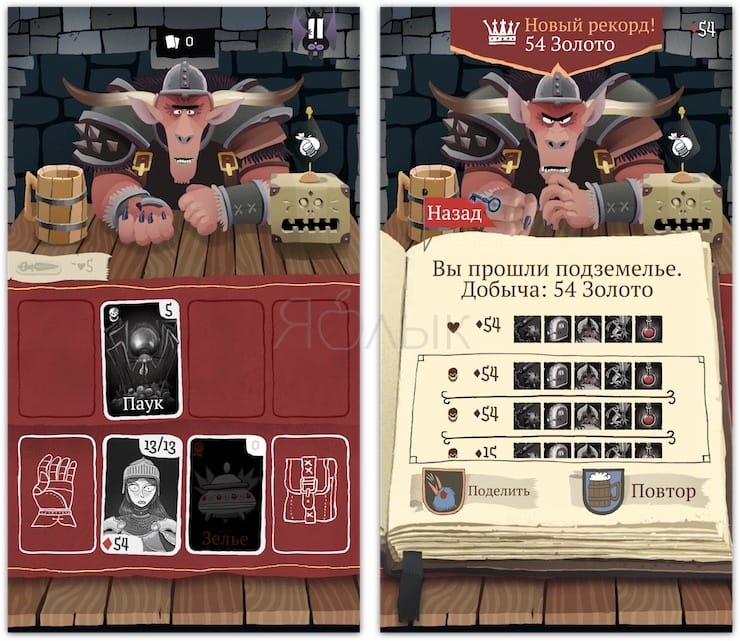 Should I install
As mentioned above, developers Card Crawl did not have the task of designing a large-scale collectible card game according to all the canons of the genre. Instead, they made a simple yet fun application that you can quickly install and start playing right away without any training. Card Crawl implies short gaming sessions that do not require maximum user concentration, sweaty palms and an IQ of 150+. Rather, it is a set of logic puzzles of an intermediate and easy level that will allow almost any gamer to enjoy the game.
Russian language is present.
Download Card Crawl for iPhone and iPad (App Store)
In the meantime, there is no need to worry about it. "
See also: