Starting with iOS 9, Apple's mobile operating system has received a fairly convenient (but hidden from view) built-in currency converter, physical quantities, as well as a calculator capable of calculating several actions at once. We will describe how to use this tool further.
♥ BY TOPIC: How to create location-based reminders on iPhone.
Apple developers have endowed all of the above capabilities with Spotlight search, which is available when you swipe down on the home screen or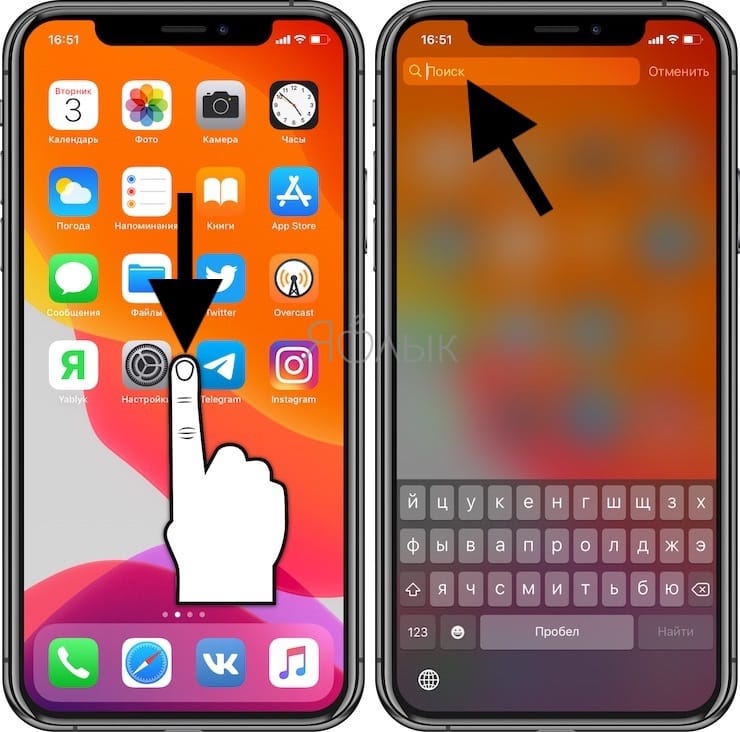 And so, its capabilities:
Currency Converter
If the name of the currency into which the initial data must be converted is not specified, then it will directly depend on the region set in the iOS settings. So if along the way Settings → The main → Language and Region the region format is set to the United States of America, then all calculations will be converted to the US dollar. Accordingly, if the region is Russia, then the entered currency will be converted in relation to the Russian ruble.
The name of the currency can be spelled out in words or use special symbols.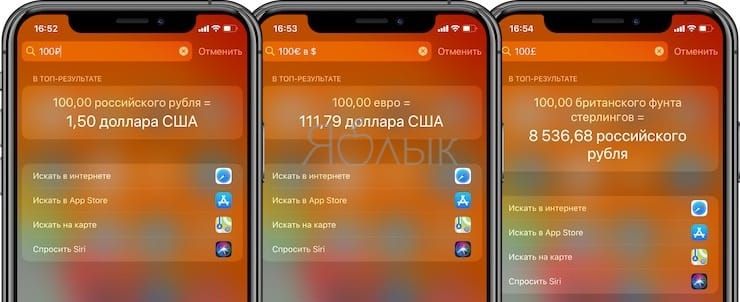 ♥ BY TOPIC: IPhone capabilities when used at night or in the dark.
Unit converter
In addition to the currency converter, the same field can be used to convert physical quantities.

It is also worth noting that the user can independently indicate the currency (physical value) into which it is necessary to convert.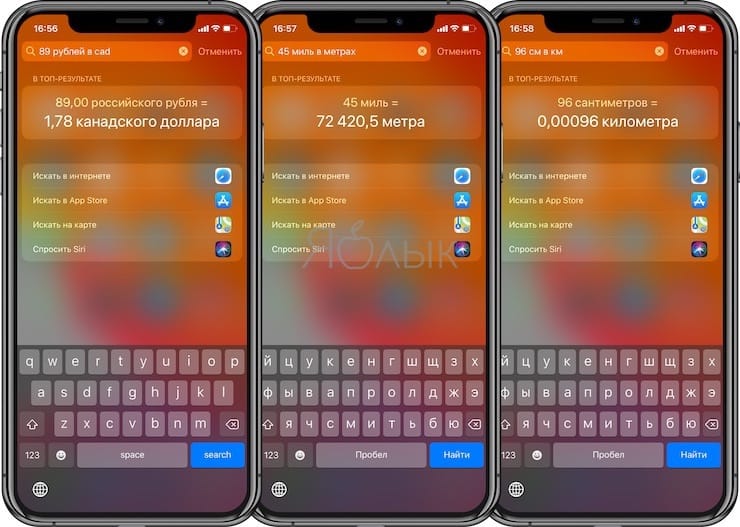 ♥ BY TOPIC: Continuous shooting on iPhone and iPad: how to take 10 frames per second and choose the best image.
Calculator
The idea was borrowed from the desktop version of the "apple" OS. At times, this feature will be very useful in your work. After entering mathematical examples consisting of numbers and symbols / * + – the system instantly displays the answer in the Top Results.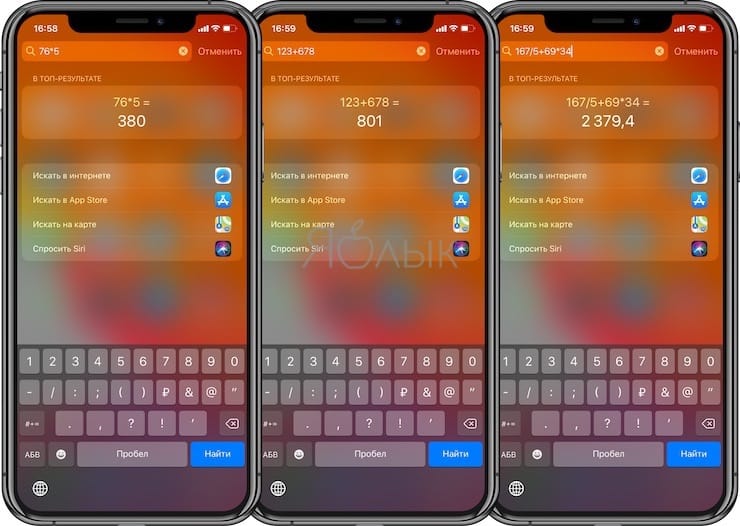 See also: