Without installing third-party applications, the battery life of the iPhone in normal use is designed for about a day. However, often, instead of checking e-mail and reading online newspapers, many of us spend time in applications such as Instagram, Vkontakte, Facebook and Yandex.Navigator, etc., which use screen backlighting, transmit data and require permanent GPS connection.
♥ ON TOPIC: How to add a voice notification when iPhone or iPad is charging.
Apps like these can dramatically decrease battery life. At the same time, many users are trying to squeeze the maximum out of the device, and the Internet is replete with various kinds of misinformation.
Below are 7 popular judgments about improving battery life on an iPhone. Which of them are true, and which are just a myth?
♥ ON TOPIC: The battery on the iPhone is draining quickly, why and what to do? 30 ways to solve.
Does iOS Updates Reduce iPhone Battery Life?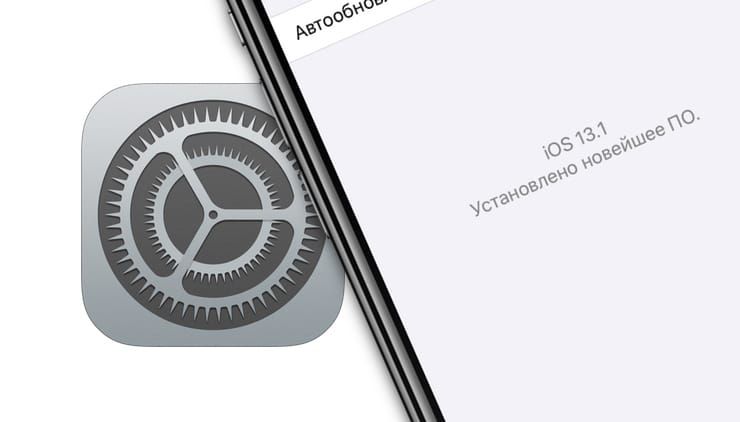 It's true! But temporarily.
Whether you've bought a new phone or are upgrading an existing one, setting it up takes a lot of power. This is because the receivers turn on and stay on while they reload all your programs, games, photos and videos, processor and storage systems as the device refreshes indexes and libraries.
If you've just restored or updated your device, connect your phone to a stable Wi-Fi connection and leave it on for a while. Background automatic system configuration after an update can take from a few minutes to several hours.
♥ ON TOPIC: How to teach iPhone to turn on Power Saving Mode automatically.
Restarting iPhone fixes some problems like on Windows?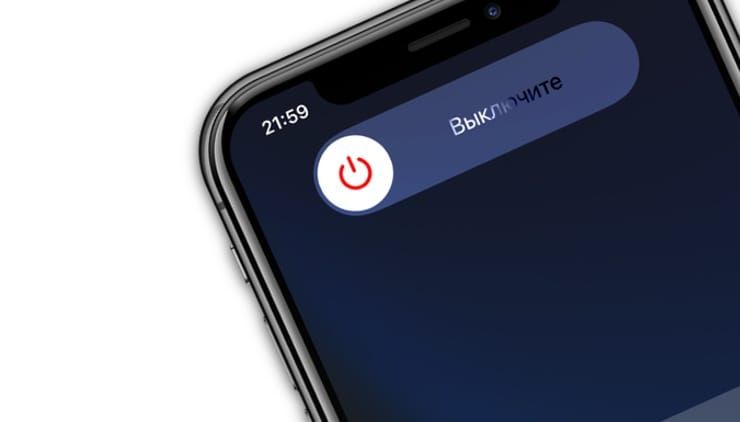 Also true. A reboot might fix some things. If the processes are launched by unwanted software or the cache is clogged (how to clean it, they told here), and the connections fail, a reboot may help.
We talked about all the ways to restart the iPhone in this article.
♥ ON TOPIC: How do you know which app is using the most battery on your iPhone or iPad?
Should I always force close (unload) all applications?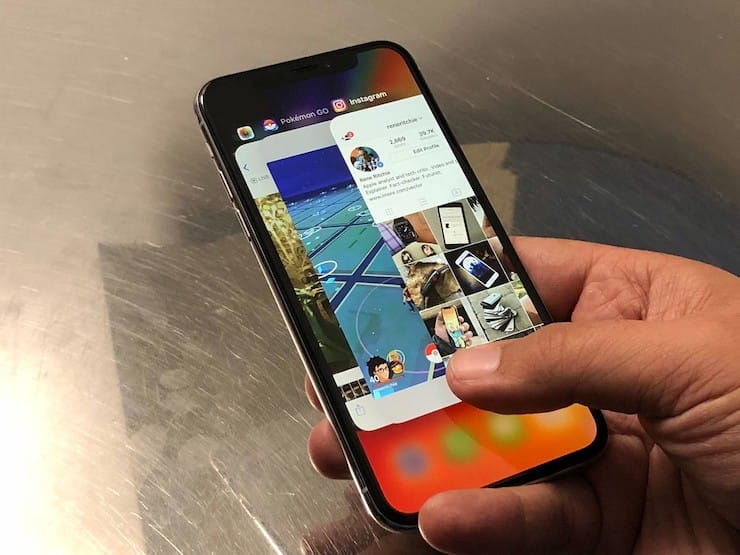 In truth, almost all the time, iOS is better at managing apps and resources than a human could possibly be. The OS will support what it can, shut down everything else and keep the best it can. We discussed in detail why applications do not need to be unloaded in this article.
However, from time to time, applications start to consume too many resources. Sometimes this is a direct increased consumption of resources, and sometimes it is a simple software error.
If you see unusual battery consumption, you can try to find out which applications caused this by going to the battery consumption monitoring screen, for this:
Open the Settings app and go to the section "Battery". Click the tab "Last 10 days"to get a more detailed overview of power consumption.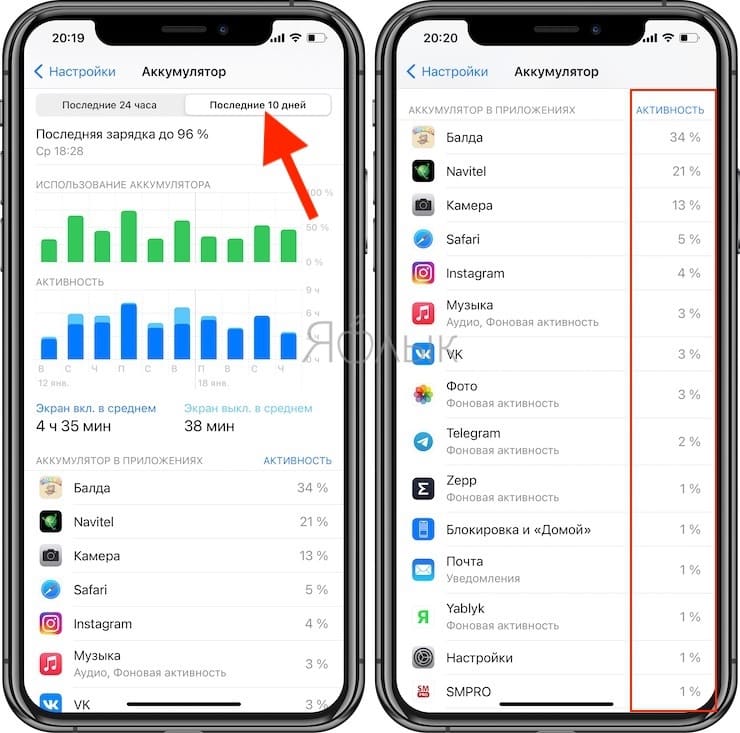 Sometimes it can be due to iCloud activity or downloading large files. If so, everything should be back to normal at the end of the download. If an application spends 40% in background activity, this may be a reason to intervene – to force the application to close. For this:
On an iPhone with Face ID
Touch your finger to the gesture area at the bottom of the screen;
Swipe up and hold your finger in place until the multitasking interface appears;
To unload (close) the application, simply swipe up on the thumbnail.
On iPhone with Touch ID:
Press the Home button twice to open the multitasking menu;
Navigate to the application that you want to force close;
Tap an app and swipe up from the screen.
♥ ON TOPIC: Tap on iPhone Cover – Take a screenshot: How to bind actions to tap on the back of an iPhone.
Is fast charging or wireless charging killing your iPhone battery?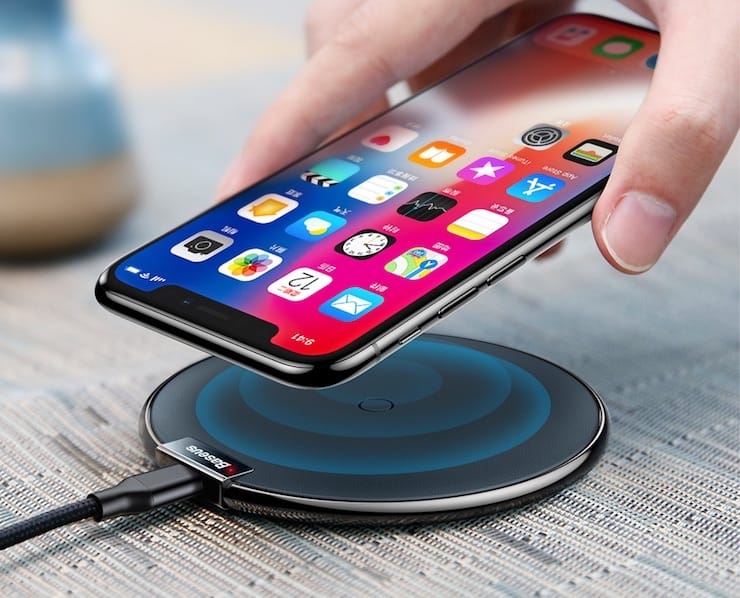 Partly true. Lithium-ion batteries do not handle high temperatures well. They can recover from exposure to cold, but heat kills them.
In hot weather, do not expose iPhone to direct sunlight. If it's winter, try not to leave your iPhone on or in front of a heater, even in a car.
However, the faster you charge the device, the more heat is generated in the process. At the same time, iOS does a lot of work to manage charging, including managing fast charging. You can only face the consequences of such battery use in the long term, after a few years. In other words, if you change your iPhone every 2-3 years, don't even bother yourself with this issue.
♥ ON TOPIC: How to automatically change wallpaper on iPhone or iPad based on time, place, etc.
Should I always keep my iPhone turned on and never let it fully charge?
As with the previous point, you can make a small difference in battery longevity by carefully controlling how often and how much charge your phone uses. However, this significantly affects the usability of the device.
How to check the battery status
1. Launch the Settings app;
2. Select a section "Battery"… and go to the menu "Battery status"…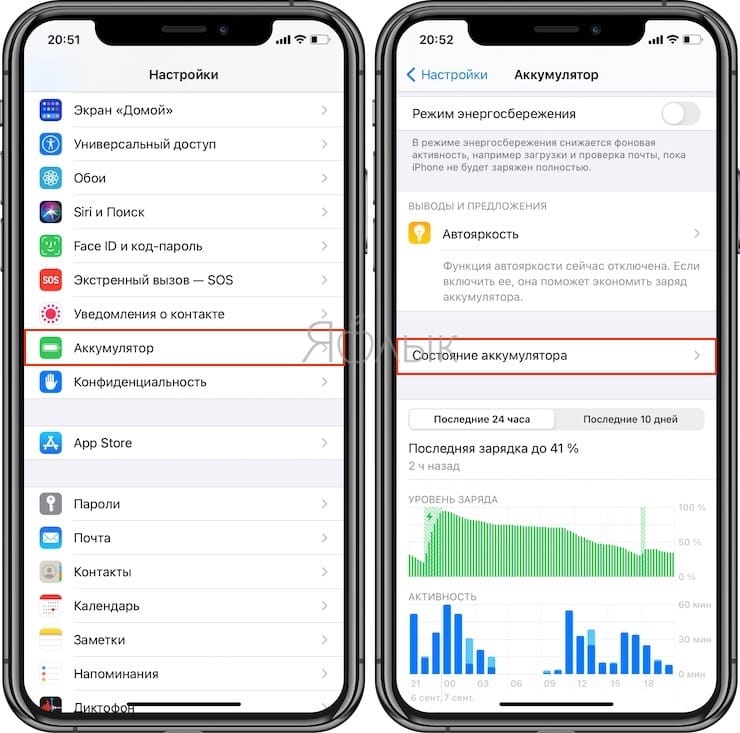 Peak performance is the ability of your iPhone's battery to keep it charged even with demanding tasks, including power surges.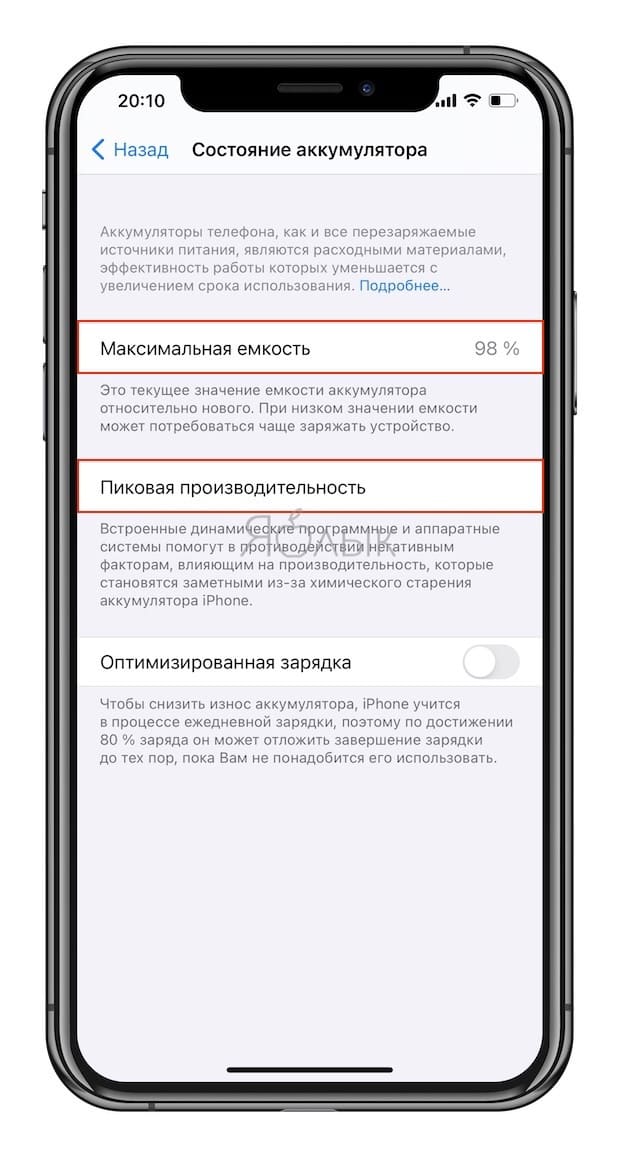 About how long the iPhone battery "lives", and how to count the charging cycles, we talked in detail in this article.


♥ ON TOPIC: How to download books to iPhone and iPad for free and without a computer.
Can I use Power Saving Mode all the time?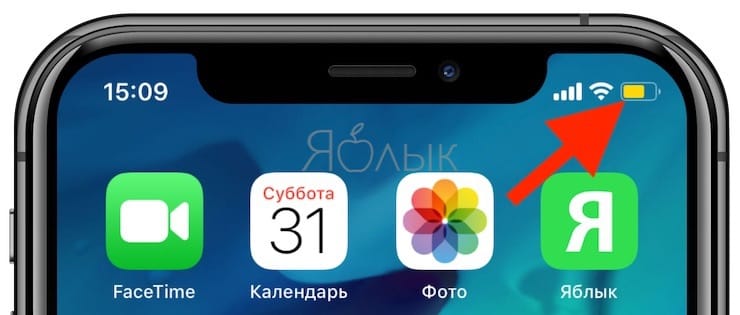 Can. For example, you are roaming or traveling, and poor signal and GPS are reducing the charge level, turn on Power saving mode even if your smartphone is 100% charged. How it works Power saving mode we talked in detail in this material.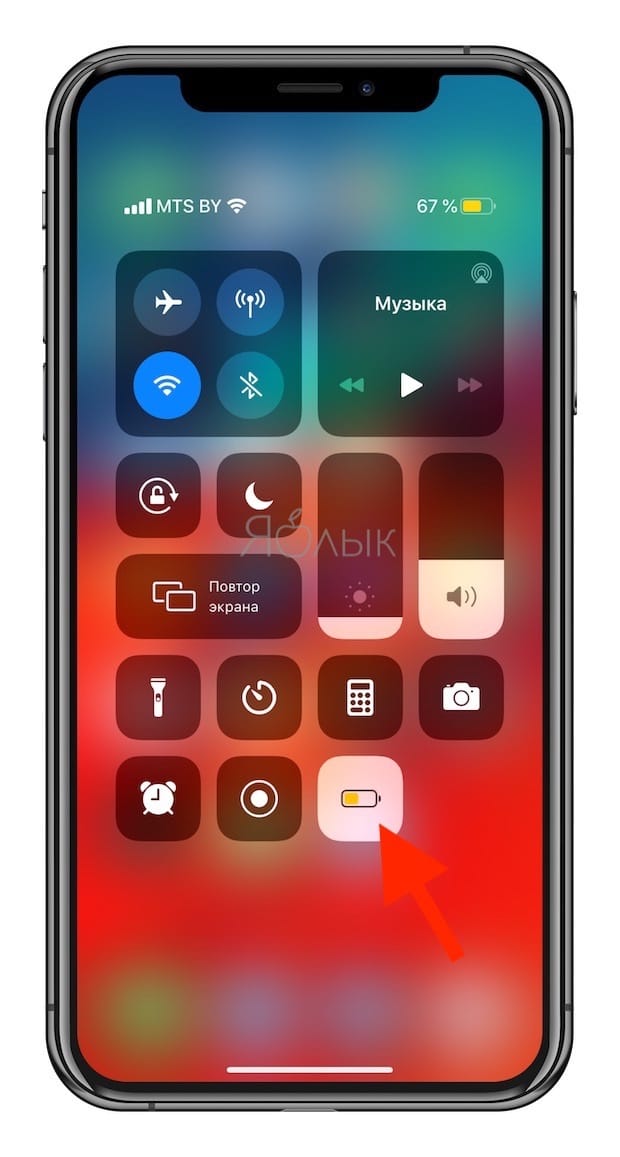 ♥ ON TOPIC: What is a "gray" iPhone, and is it worth buying such a device.
Can I leave my iPhone on a charge overnight?
Continuous "overnight charging" will gradually shorten the battery life.
When you leave your smartphone connected to a charger overnight, the battery is discharged from 100% to 95-98%, and then recharged again. This cycle will repeat itself several times during the night. As a result, a large number of charging cycles will be wasted without even actively using the phone (in detail).
However, with the release of iOS 13, Apple introduced a new algorithm, which is called Optimized charging battery that can keep the battery level around 80% overnight, sometimes shutting it off completely. And already about an hour before the user's usual rise, iOS will restart charging, so that by the beginning of the day, a smartphone with a 100% full battery is in the hands.
See also: