For your safety, Microsoft requires a minimum password length and complexity for all of its accounts. If you need to secure all local accounts as well, you can set requirements for a minimum password length for all users in Windows 10. Here's how you can do it.
♥ ON TOPIC: How to create an icon for shutting down / restarting a computer in Windows.
By default, when you create a new local user account in Windows 10, you do not need to enter a password. However, if you want to set a minimum password length for users, there are several ways to organize this security measure on your computer.
♥ ON TOPIC: Hidden folders and files in Windows 10: how to hide (show) photos, videos, documents, drives.
How to set minimum password length using command line
First, you need to launch an elevated Command Prompt window. If you prefer to work with PowerShell, you can use this shell as well. The following command will run pretty much the same in any environment, but if you want to do it in PowerShell, be sure to run it with the parameter "Run as administrator"…
Enter in the system search bar "Cmd" or "command line"then right click on the result "Command line" and select "Run as administrator"…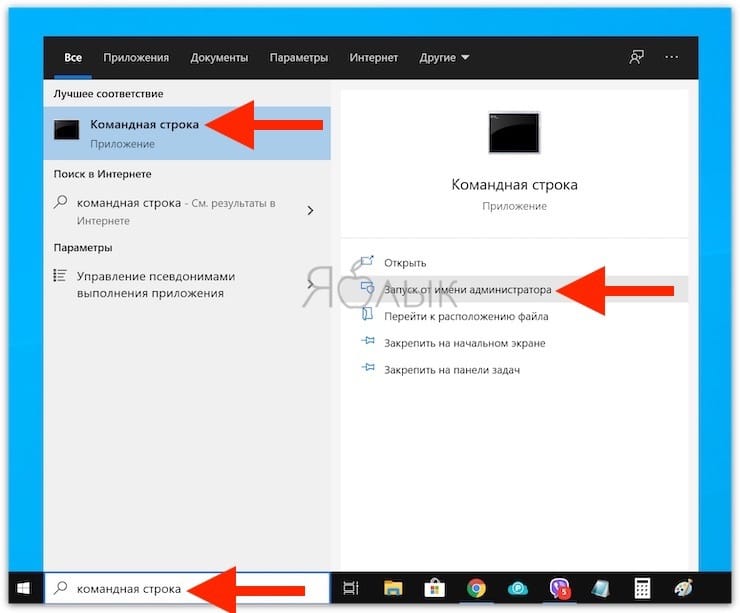 At the command prompt, enter the following command (replacing the parameter X for the minimum password length you want to set):
Net accounts / minpwlen: X
Press the key "Enter"and you will see a prompt informing you that the command completed successfully.
Note… While you can technically set your password to between 1 and 20 characters, try choosing an option for sufficient security so that it doesn't prevent users from remembering their passwords. Hardly anyone will be delighted to have to come up with and remember an 18-character password.
Now, if you want to make sure that the settings are applied, enter the following command and press the key "Enter" for check:
Net accounts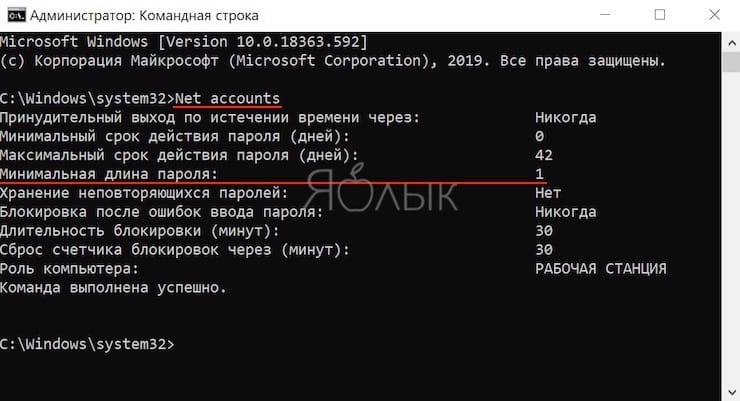 To reset the minimum password length, enter the following command. It will make it optional to enter passwords for local accounts:
Net accounts /minpwlen: 0
And to make your accounts even more secure, it might be advisable to set a maximum password age, which forces users to generate a new password after a certain amount of time.
ON THIS TOPIC: How to speed up your Windows 10, 8, 7 PC: 20 tips.
How to Set a Minimum Password Length Using Group Policy for Professional and Enterprise Users
For those who don't want to mess with the command line or prefer to work with a graphical interface, Windows 10 Pro and Enterprise versions give you the opportunity to use the Local Group Policy Editor. It's quite a powerful tool, so if you've never used it before, it's worth spending some time exploring its capabilities.
And if you work on a corporate network, it is best to consult with your system administrator first. If the work computer is part of a domain, then it is likely that it is affected by the Domain General Group Policy, which will override Local Group Policy anyway.
You must also create a system restore point before proceeding. Windows will probably do this automatically after installing the Anniversary Update. However, it doesn't hurt to duplicate this process manually. And if something goes wrong, then you can always roll back to the working version of the system.
First, launch the Group Policy Editor by pressing Windows + R and typing gpedit.msc in the input field. Now press the key "Enter"…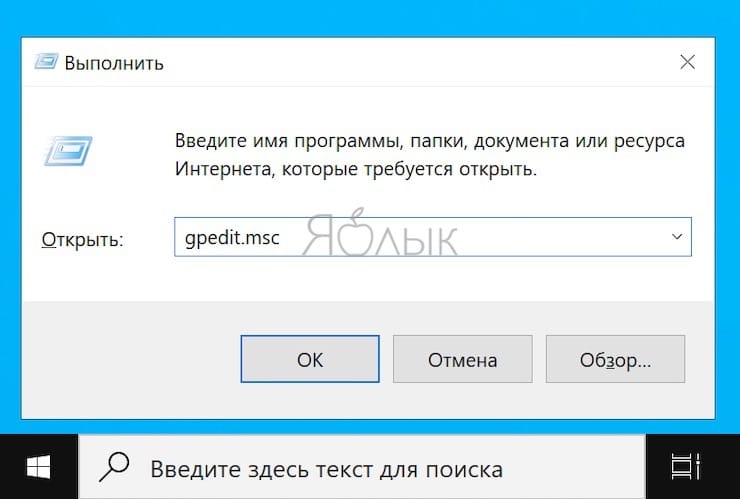 Follow the path Computer configuration → Windows configuration → Security options → Account Policies → Password policy.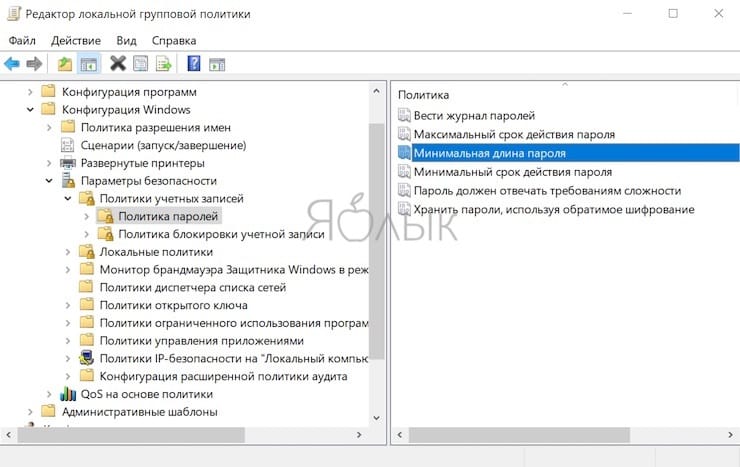 In this section, find the parameter "Minimum password length" and double click on it.
In the properties menu that opens, enter the minimum password length that you want to set on your computer and click OK after finishing editing the parameter.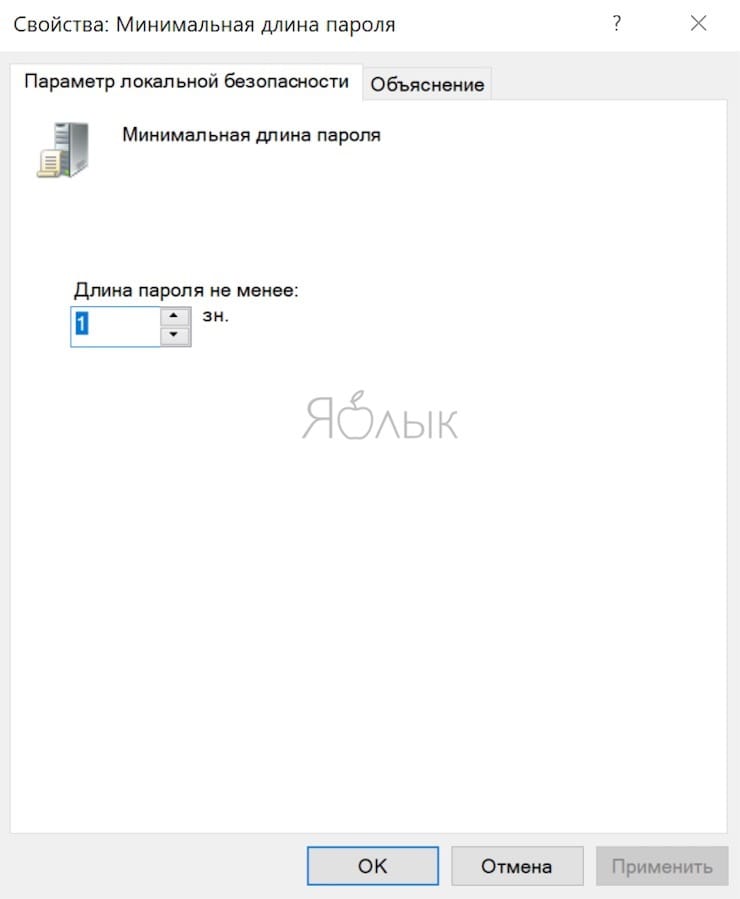 As a bonus, if you want to include password complexity requirements as well, you can force users to create a much more secure password. In this case, you will have to meet certain criteria. Windows applies these complexity requirements the next time users change or create passwords.
If you enable this policy setting, passwords must meet the following criteria:
not contain the user account name or part of the full user name that exceeds two consecutive characters.
be at least six characters long.
contain characters from any of the following three categories:
1. Latin capital letters (from A to Z).
2. Latin lowercase letters (from a to z).
3. The main 10 digits (from 0 to 9).
4. Non-alphabetic characters (for example,!, $, #,%).
Double click on the parameter "The password must meet the complexity requirements"to open its properties menu.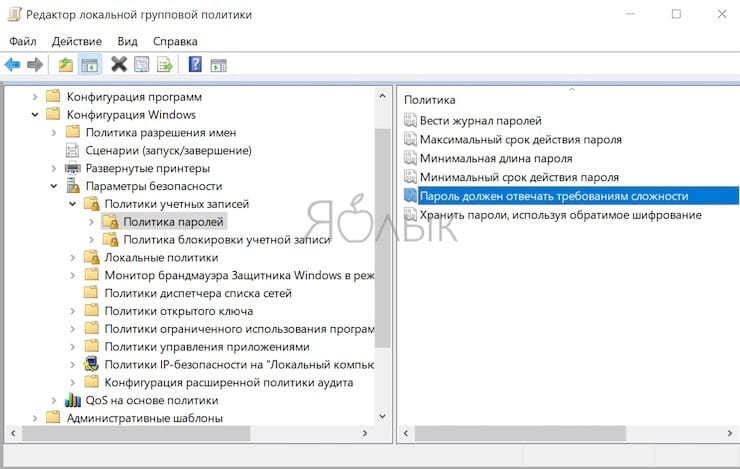 In the window that appears, click on the radio button next to the item "Switched on" and then the button OK…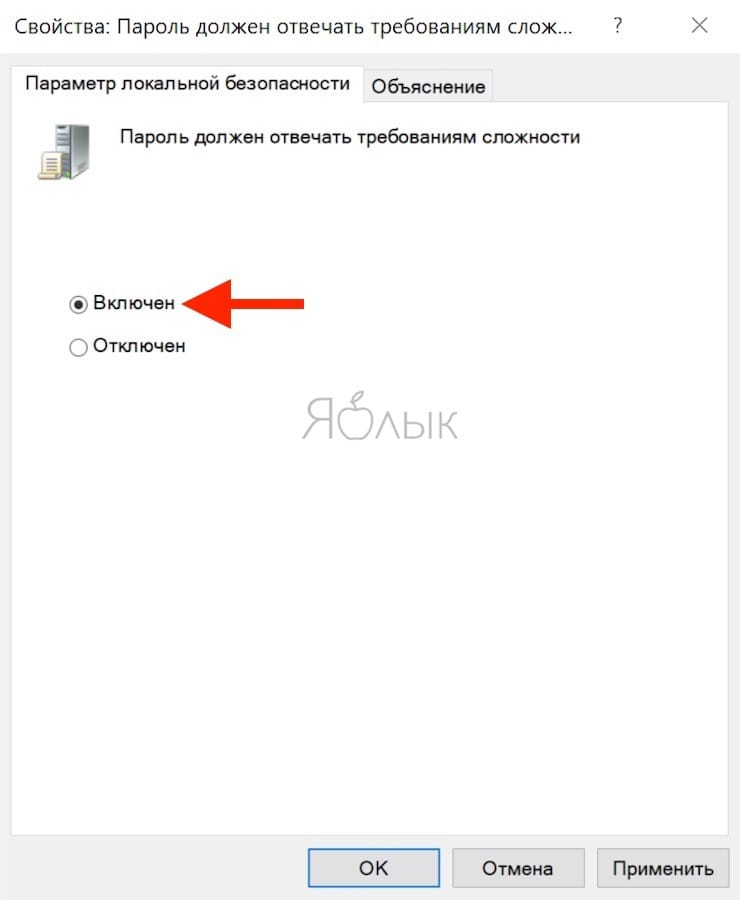 That's all you need to do. You can now close the Group Policy Editor. Changes to this policy take effect immediately and do not require you to restart your device.
♥ ON TOPIC: Who are the seeds, feasts and lychees, or how torrents work.
How to change password in Windows 10
After setting the minimum password value, you can start changing the password itself.
Open up Windows settings… and go to section Accounts…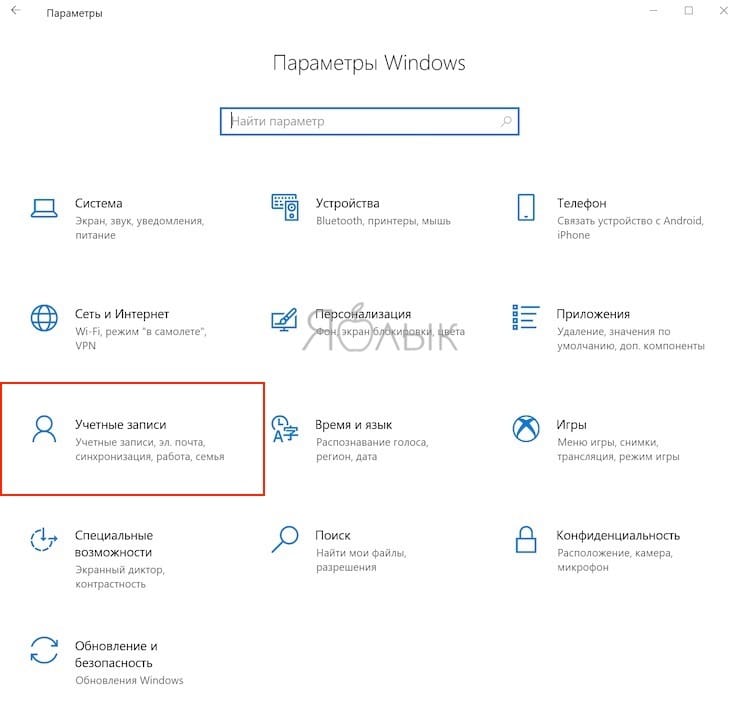 Select the menu Login options, and then Password and press the button Change…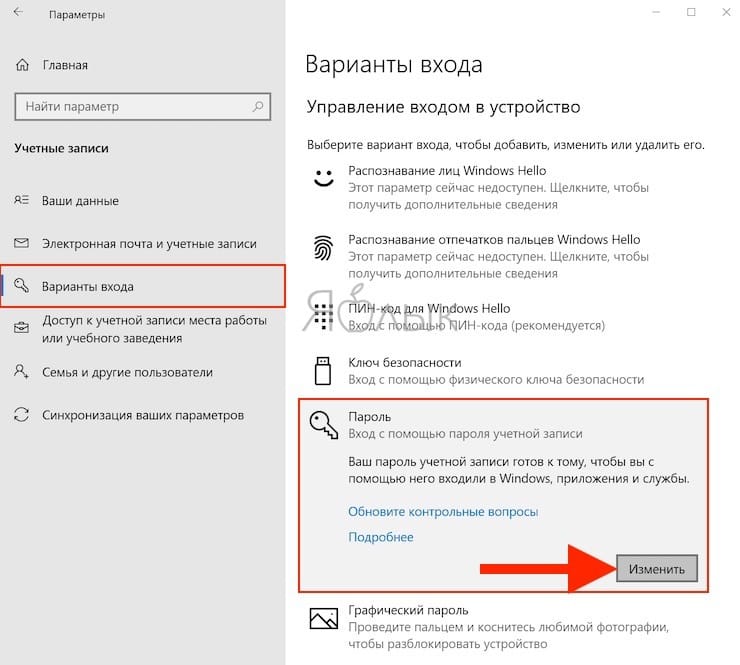 Enter a new password according to the set length.
See also: