Often people do not want to show the world around them or the background of the area where they are during a video call. This can be both distracting and give unnecessary or even unwanted information to the interlocutor. If you've used Zoom or Google Meet before, you might like the background blur effect. But is there a similar opportunity not for conferences, but for video calls?
♥ BY THEME: Tap on iPhone Cover – Take a screenshot: How to bind actions to tap on the back of an iPhone.
It turns out that you can blur the background during video calls on the iPhone, regardless of which application you use: Vkontakte, Telegram, Skype, WhatsApp, FaceTime, Messenger, Instagram or something else. In this post, we'll show you how you can achieve this useful and crisp effect for any iPhone video call.
♥ BY THEME: How to sign photos in the Photos app on iPhone for easier searching.
How to blur the background during video calls on iPhone
Apple is constantly making efforts to improve the user experience with its devices. Due to the increased demand for video calling, Apple really focused on improving this feature in the iOS 15 update (we explained how to download here). This information will be useful to those who have iOS 15 or newer versions of the operating system installed. You can check the iOS version of your iPhone by selecting Settings → Basic → About this device → Software version…
And while background blur was originally made for FaceTime, you can make similar video calls in convenient portrait mode using any appropriate app on your iPhone. Surprisingly, this list includes Vkontakte, Telegram, WhatsApp, Messenger, Instagram, Skype, and almost all applications that have access to the camera. Let's find out how you can blur the background during video calls in any application on the iPhone.
To blur the background during a video call, first place a call in any application. Let's take Telegram as an example; open the Telegram app and make a video call there.
Now open Swipe Control from the top-right corner of the screen (on iPhone with Face ID) or from the bottom (on iPhone with Touch ID).
At the top of the Control Center, you will see an option "Video effects". Click on it. On the next screen, turn on "Portrait".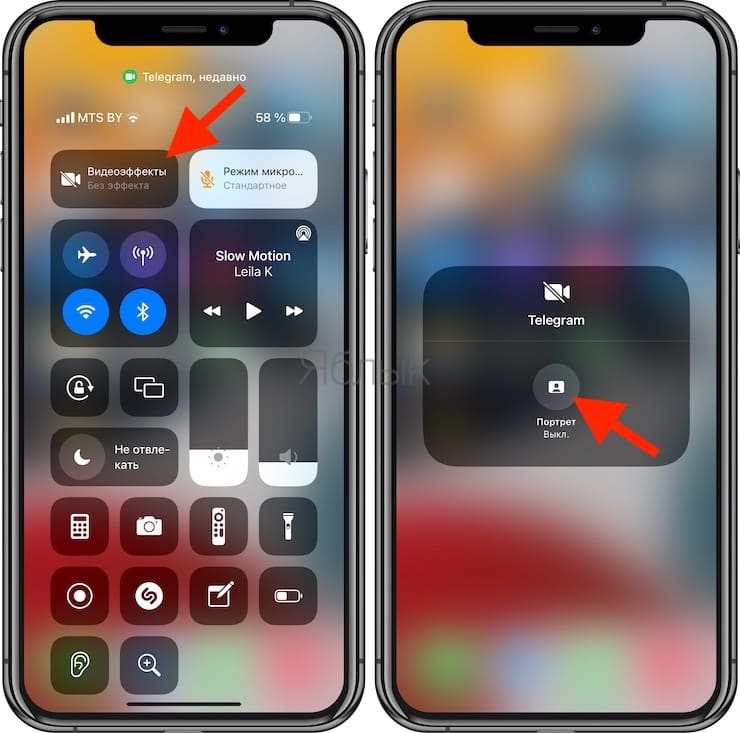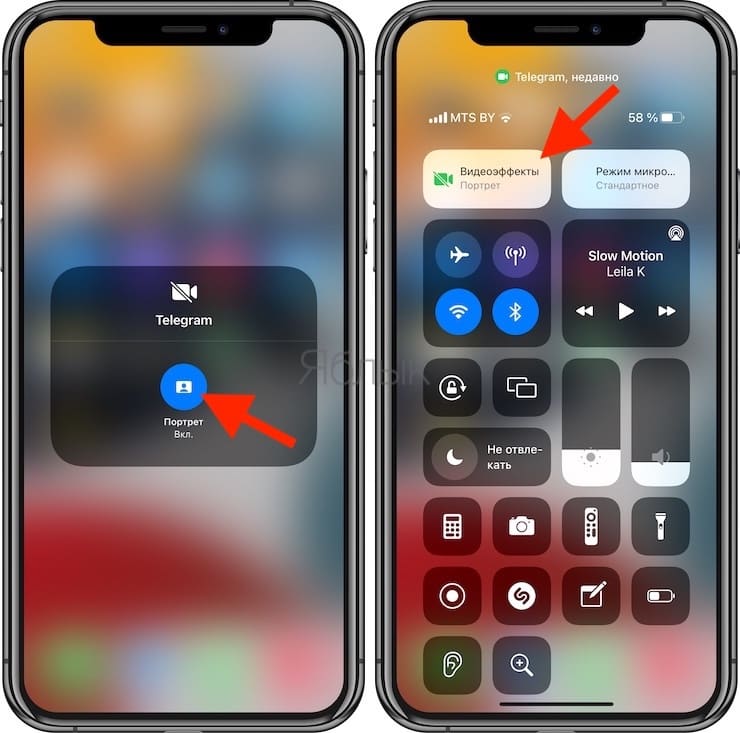 Now go back, close Control point and go to your video call. You can look at your image to see the blurred background behind you.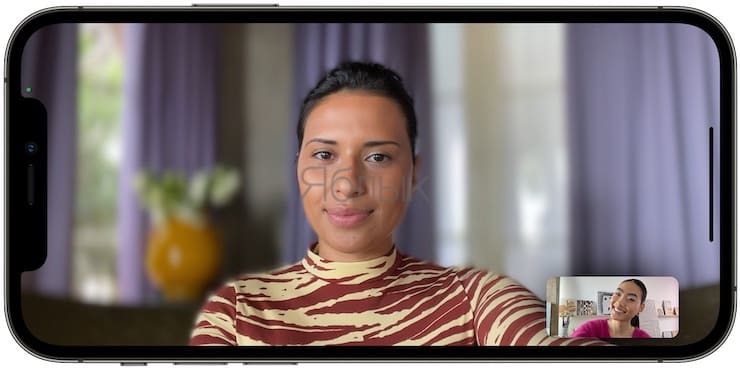 This is how you can easily enable the desired effect for portrait mode in video calls on your iPhone. What's more, you can easily make background blur video calls using WhatsApp, Telegram, FaceTime or any other app.
See also: