The final large-scale sale of 2021 "Black Friday" is taking place on AliExpress and there is not much time left to order gadgets, accessories and other useful goods at maximum discounts. In this collection, we have collected 20 of the best products at great prices that you will surely like.
Join our Telegram channel and Twitterwhere we hand-select quality products from AliExpress daily. We share only the most useful and beneficial.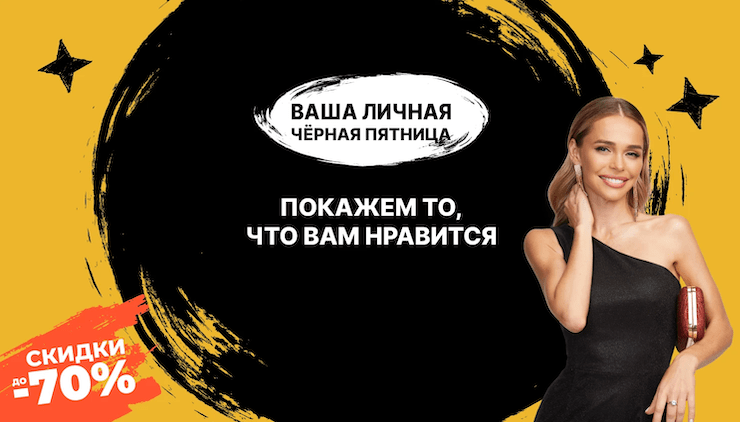 The main sections of the sale:
Charging 100 watts from Ugreen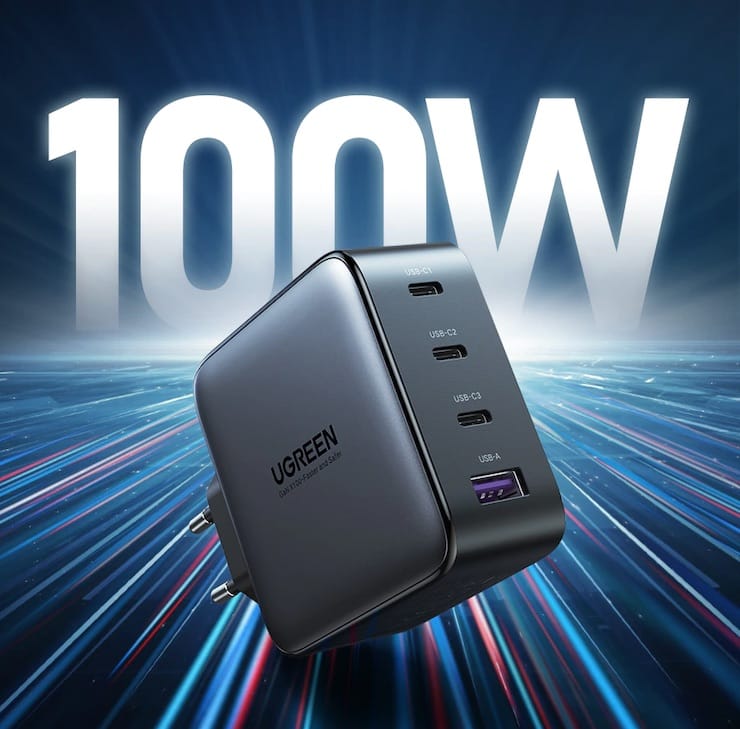 Probably the best 100W charger on AliExpress from the renowned reliable manufacturer Ugreen. It will charge all gadgets in the house at once, including powerful laptops. For example, a MacBook Pro 16 ″ will charge in just over 2 hours. The device is equipped with three USB-C ports and one USB-A. Supports Power Delivery and Quick Charge fast charging standards, as well as FCP and SCP required to power Samsung and Huawei devices.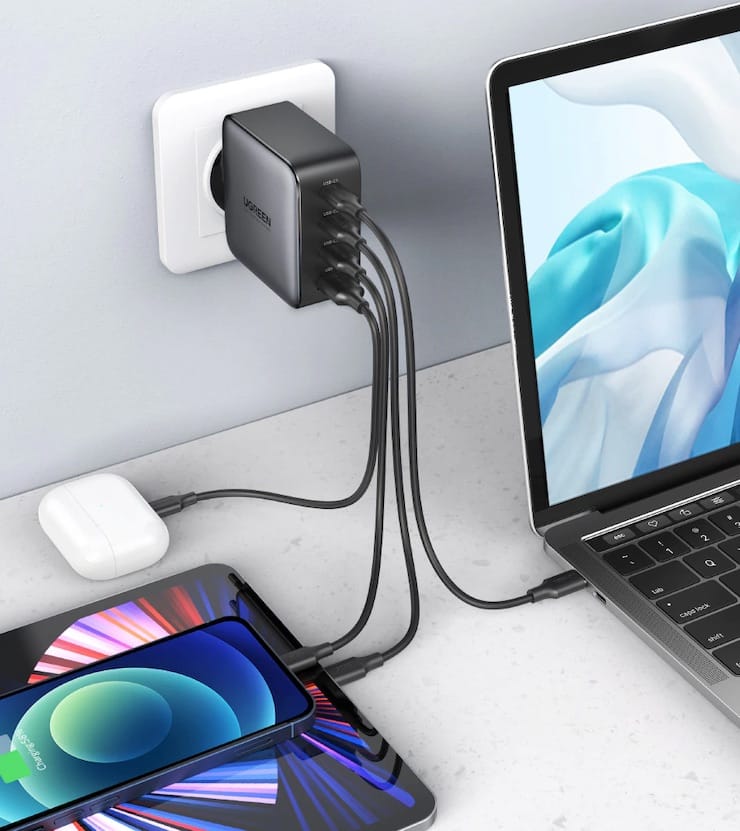 And it is also important that this power adapter fits in a jacket pocket, you can only take it with you on a trip and generally forget about all the other charging blocks. At the same time, unlike other Chinese chargers of similar containers, this one does not beep and does not heat up at all, even during maximum load.
Buy Ugreen Charger
♥ ON TOPIC: Top 5 Best iPhone Screen Protectors from AliExpress.
Xiaomi Robot Vacuum Cleaner 1C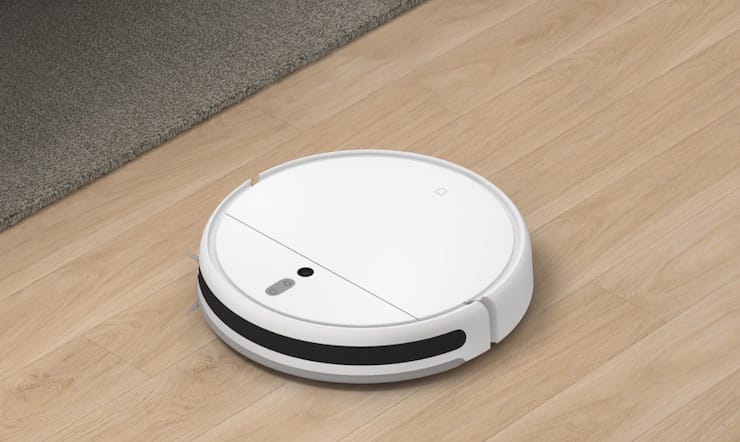 Robot vacuum cleaner Xiaomi 1C with an overview camera and building a room map, a powerful motor with a suction force of 2500 Pa, a wet cleaning function with a 200 ml water tank, cleaning according to a schedule and control from a smartphone. In standard cleaning mode, it works almost silently.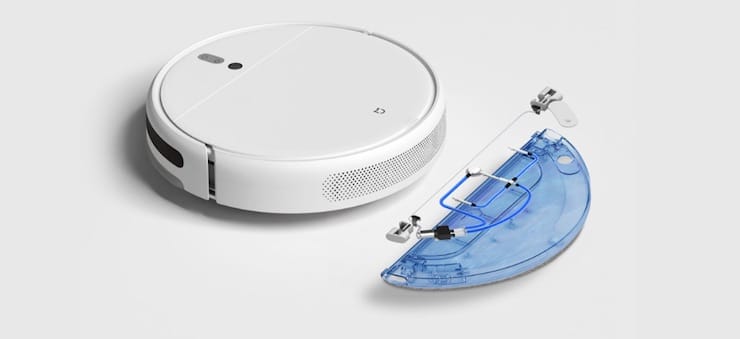 If you have pets, the vacuum cleaner will become an indispensable assistant, because it will independently remove wool from the floor while you go about your business, you just have to clean the roller from wool. Xiaomi 1C is one of the most interesting robotic vacuum cleaners in terms of price / quality ratio at the moment.
Buy Xiaomi 1C Robot Vacuum Cleaner
♥ ON TOPIC: 10 useful devices for a car from Xiaomi 70mai.
Baseus magnetic cable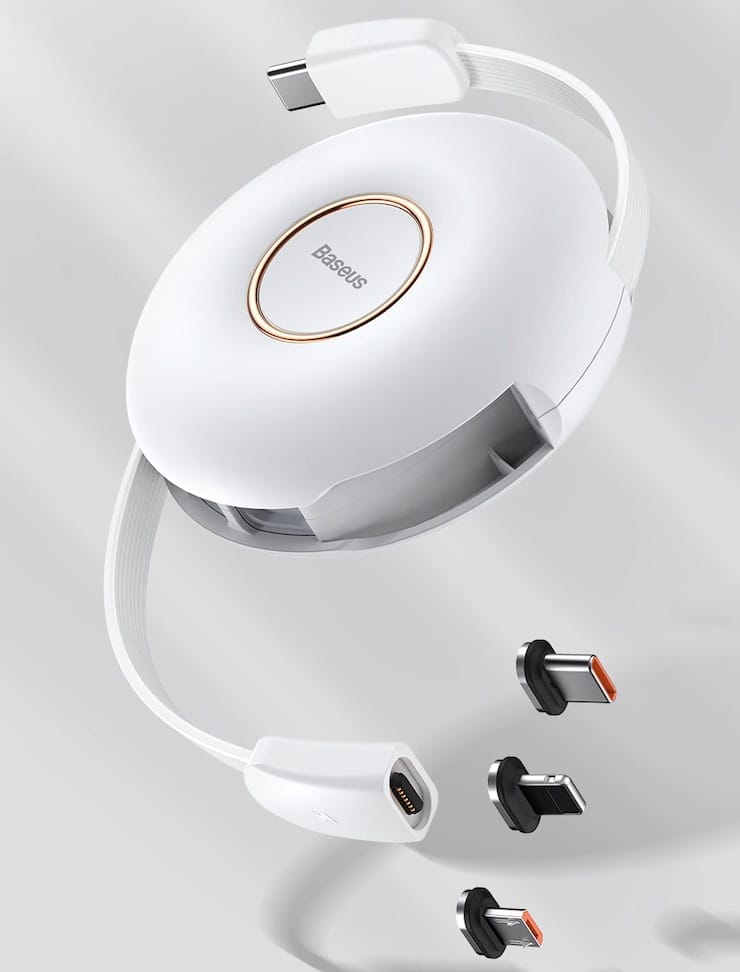 Baseus twisted magnetic cable, which takes up very little space in the bag and has three attachments at once (USB-C, Lightning and MicroUSB), which are magnetically attached to the cable with one simple movement of the hand.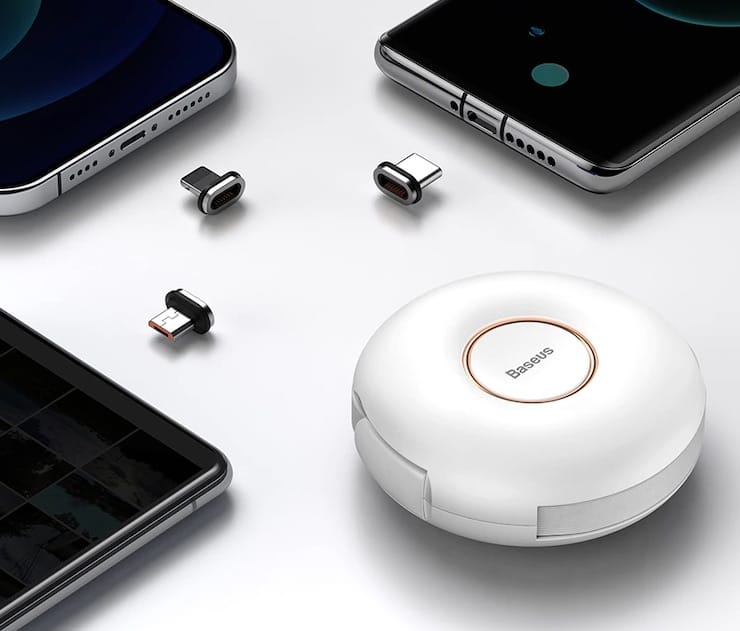 Buy Baseus Magnetic Cable
♥ ON TOPIC: 20 useful products for tourism, camping, fishing and other outdoor activities with AliExpress.
Baseus external battery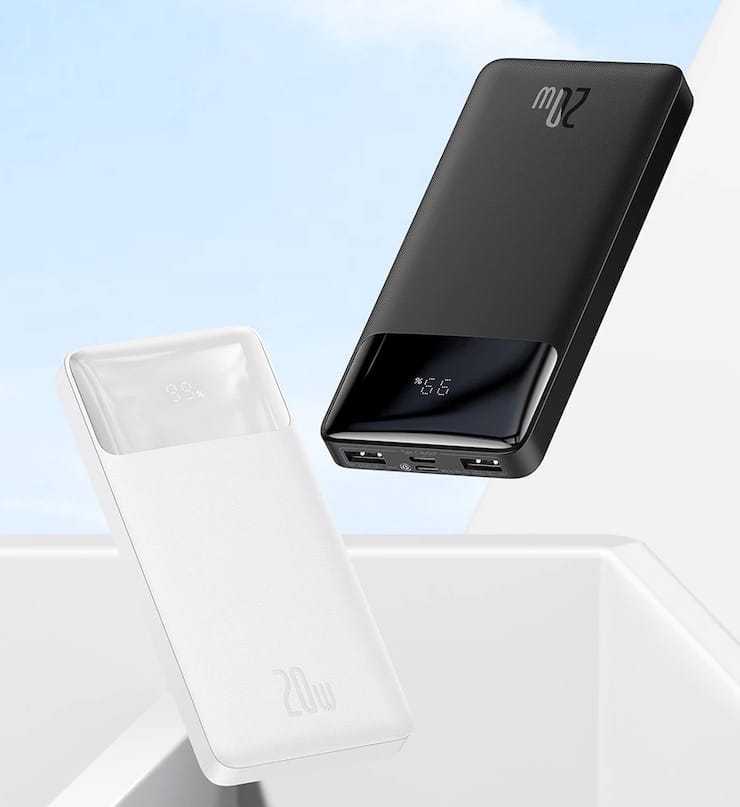 Popular powerbank from Baseus with two classic USB-A up to 18W and bi-directional USB-C up to 20W. There is also a MicroUSB for recharging the powerbank itself.
In addition to all this, there is a display that shows the current charge in percentage, which is convenient, and in general, external charging looks stylish.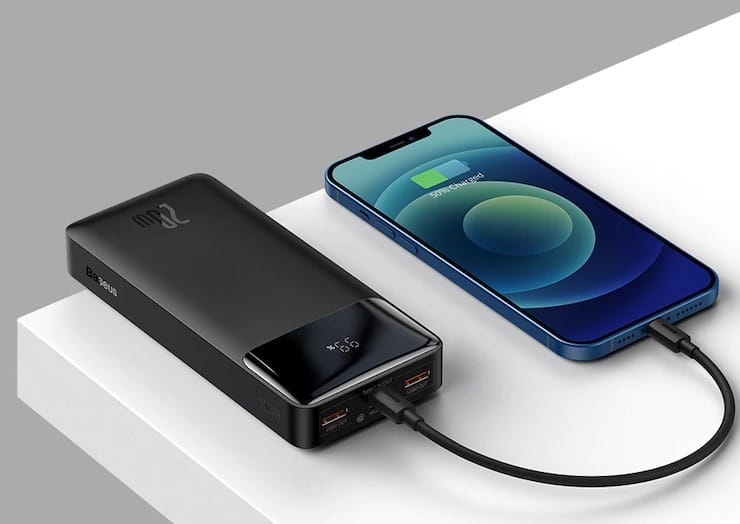 There are three options to choose from: for 10,000 mAh, 20,000 mAh and 30,000 mAh, choose based on your tasks and devices used
Buy an external battery Baseus
♥ ON TOPIC: Xiaomi 70mai Air Compressor Lite: quality quiet car compressor (pump).
Video recorder 70mai Dash Cam Pro +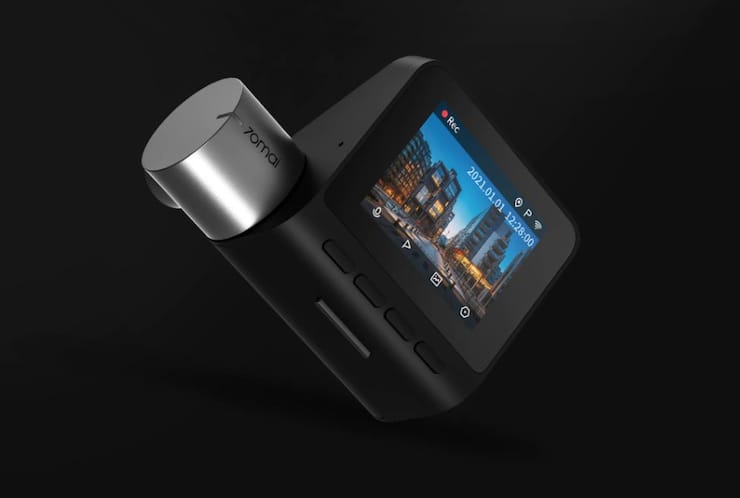 A video recorder with a resolution of 2592 × 1944 pixels with modern technology for shooting at night, in addition, noise is further reduced and the brightness is increased so that everything can be seen.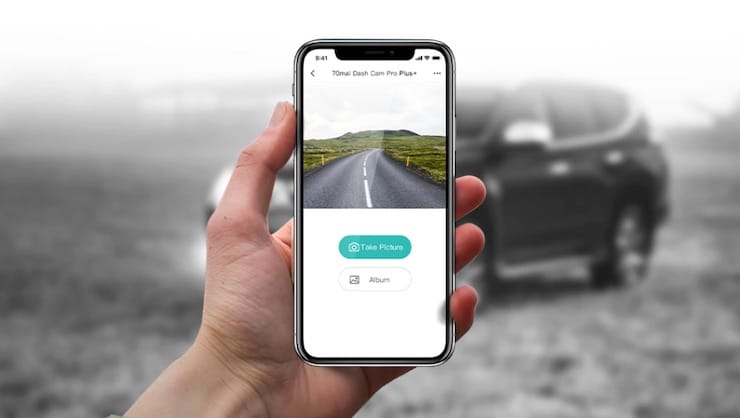 In addition, the DVR constantly monitors the traffic situation. For example, if you drive off the lane, the recorder will beep. The registrar will react if your car is hit in the parking lot and will automatically start recording to film the intruder.
Buy DVR 70mai Dash Cam Pro +
♥ ON TOPIC: Waterproof iPhone case: review of the best options from AliExpress.
CarPlay Transmitter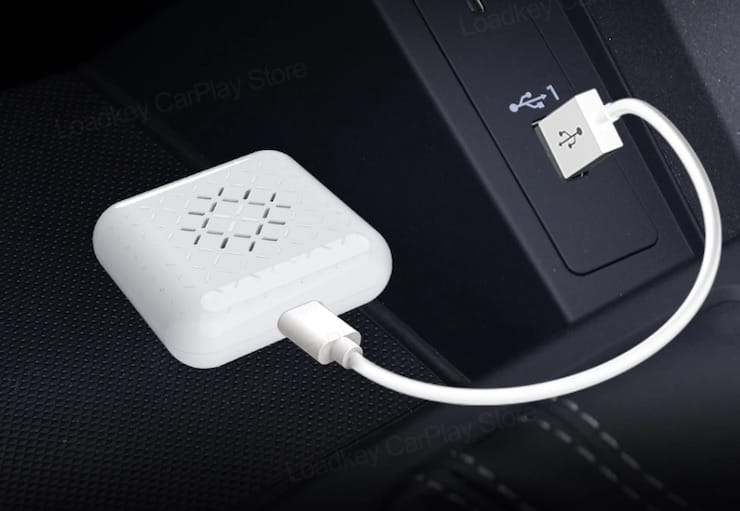 An external CarPlay transmitter that will turn a wired CapPlay into a wireless one. The gadget is compatible with almost all cars that support a wired CarPlay connection. There are no lags or differences from a wire connection, even Yandex navigator works the same way.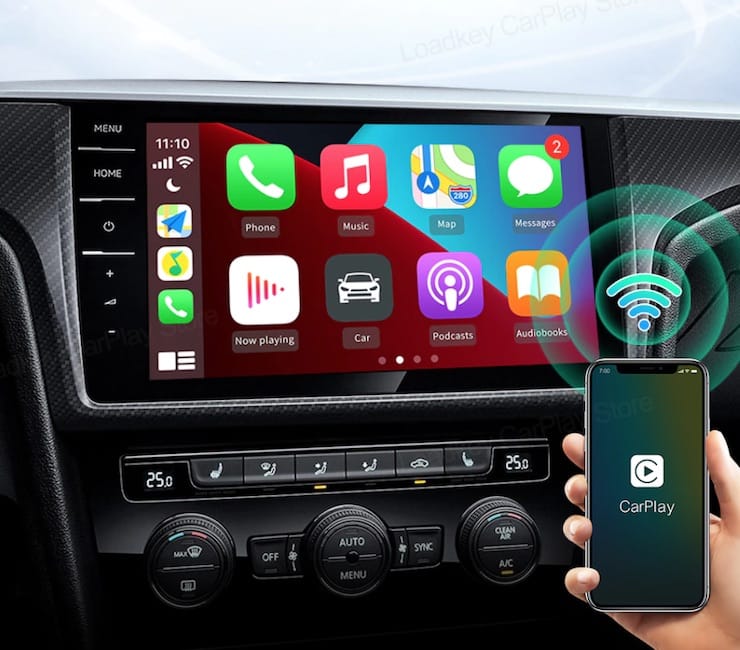 Automatically turns on and connects with the smartphone after turning on the ignition.
Buy CarPlay Transmitter
♥ ON TOPIC: Baseus Gadgets: 10 Useful Devices for iPhone, Android and Mac Users.
Smart watch Amazfit GTR 3 Pro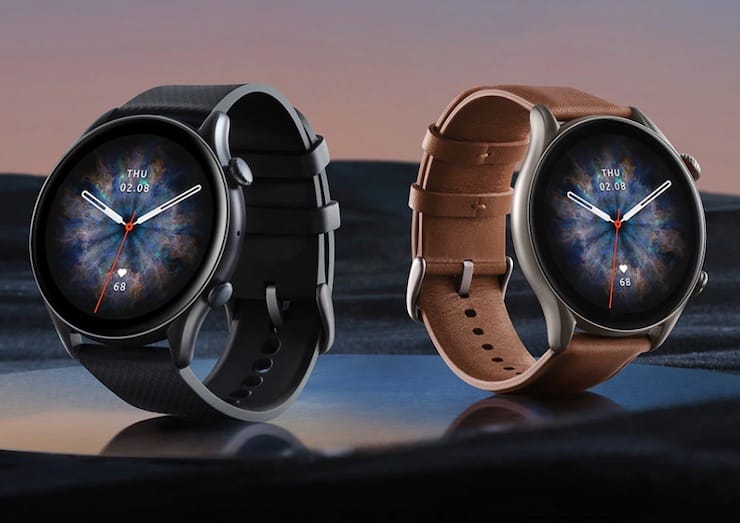 The flagship smartwatch of the new generation from Amazfit is the GTR 3 Pro. We got a new and improved operating system, a new stylish design and a display with a refresh rate of 60 Hz. More than 150 watch faces are available, there is a function of counting breaths per minute and more than 150 workout modes.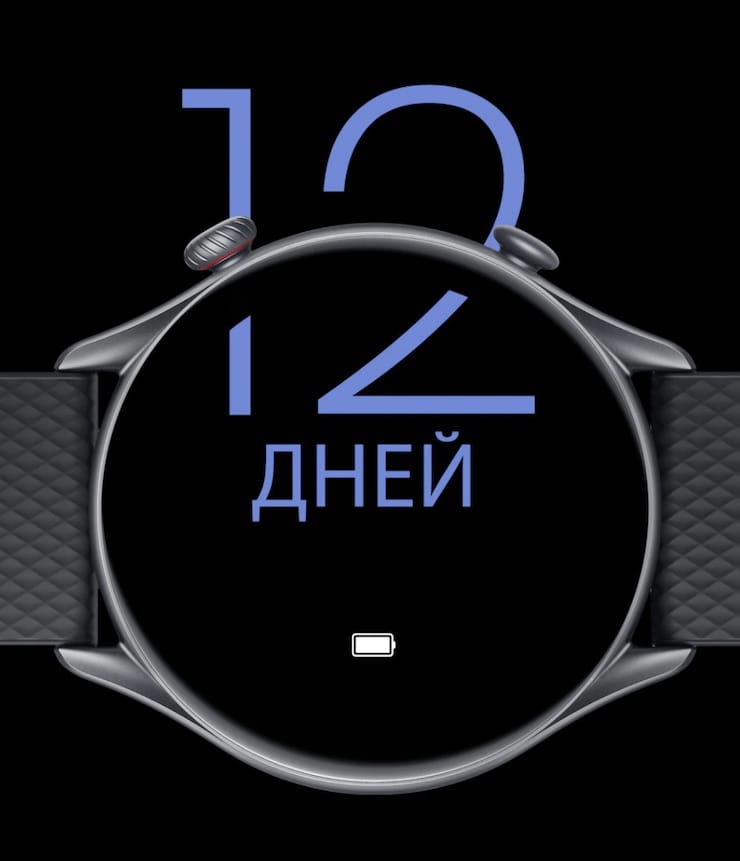 Buy smartwatch Amazfit GTR 3 Pro
♥ ON TOPIC: 5 best fast GaN chargers from AliExpress for iPhone, iPad and Mac.
Shoe dryer from Xiaomi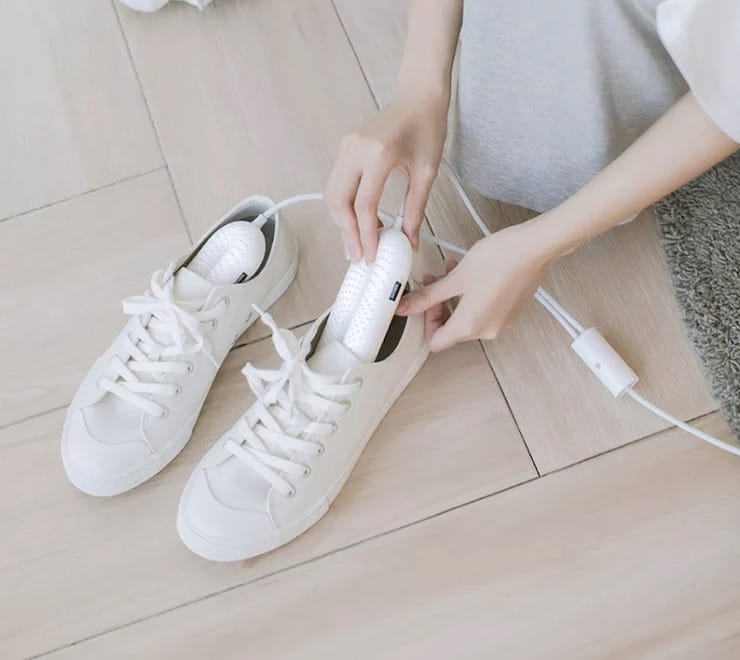 Quality shoe dryer from Xiaomi with good materials and workmanship. There is a sleep timer. It will dry your shoes quickly in wet weather and also get rid of unpleasant odors, which is doubly pleasant.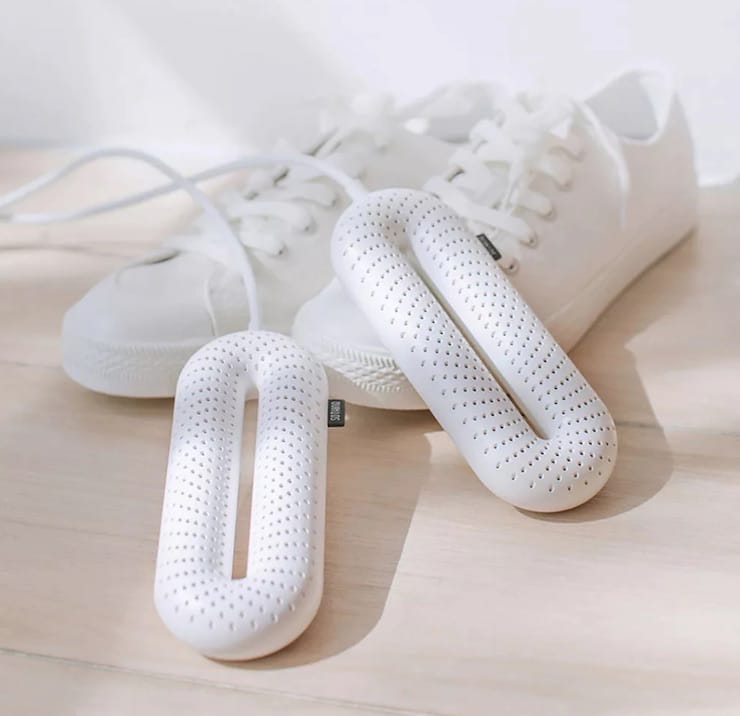 You can save a lot on Ali, because here it costs 2 times less than if you buy in local offline stores.
Buy shoe dryer from Xiaomi
♥ ON TOPIC: Review: Amazfit Neo smart waterproof watch in Montana style from 80s with autonomy over 30 days.
TV box Xiaomi Mi TV Stick
The Xiaomi Mi TV Stick that turns any TV, monitor or projector into a full-fledged smart TV with Android TV. You can watch any movies and TV series, even on the oldest TV.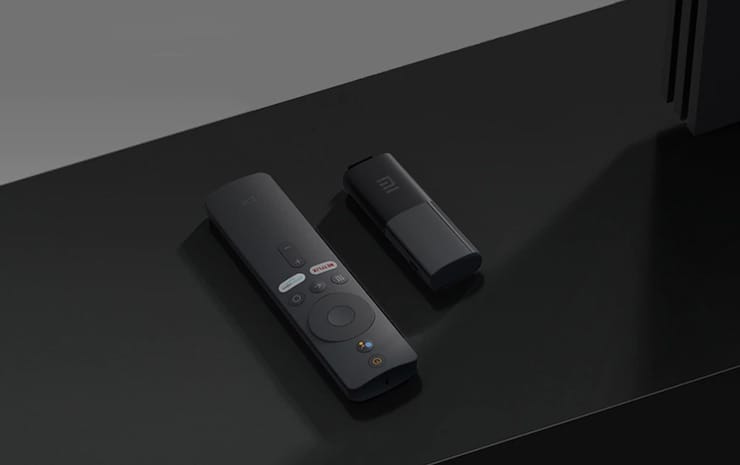 Thanks to Chromecast technology, you can stream videos or other content from your gadget directly to your TV screen in 1080p quality.
Buy TV Box Xiaomi Mi TV Stick
♥ ON TOPIC: Xiaomi (Huami) Amazfit GTS Review: Cool inexpensive smartwatch with Apple Watch design and up to 46 days of battery life.
MagSafe analog from Baseus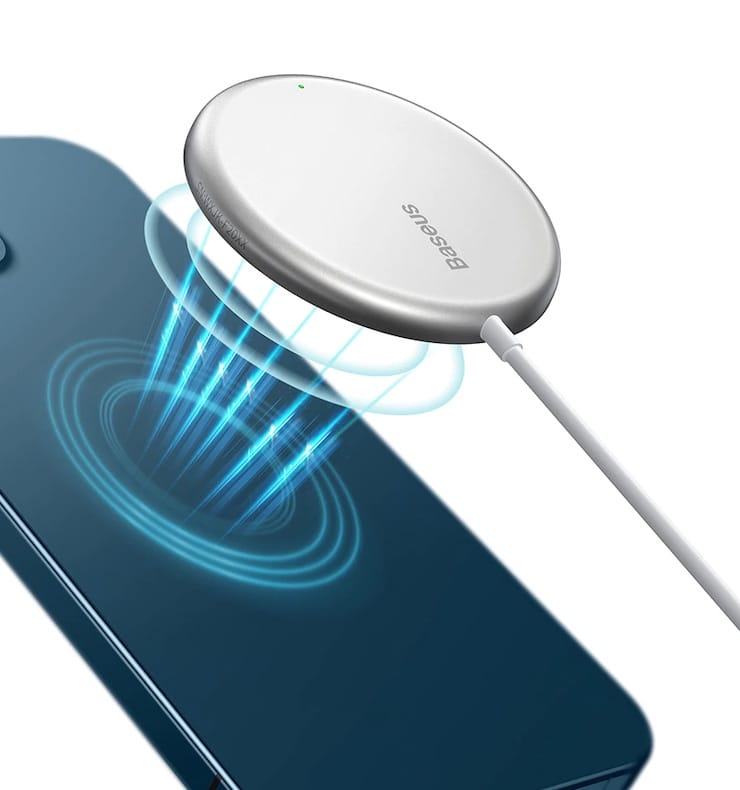 An analogue of the MagSafe magnetic wireless charger from the beloved Baseus brand.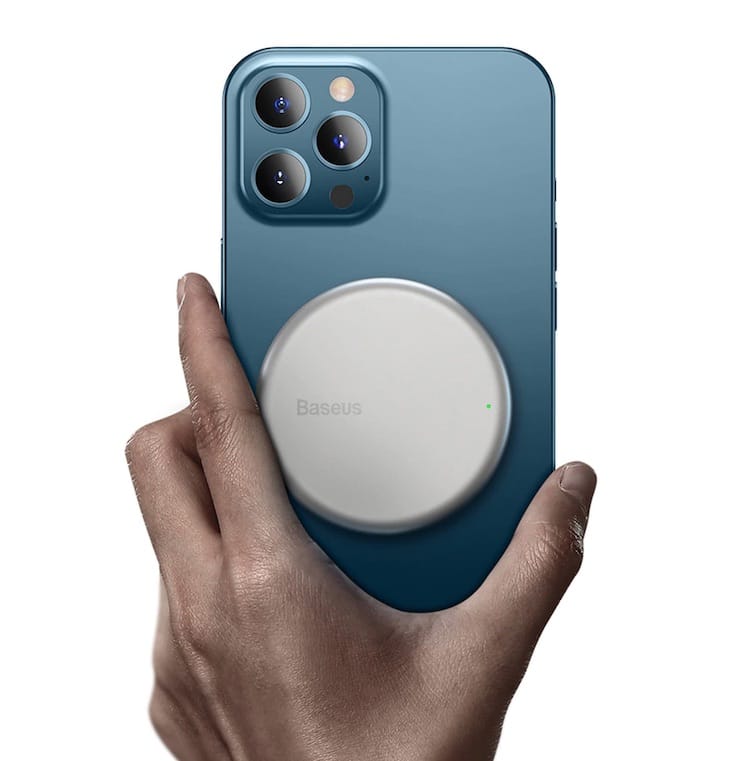 It holds on tightly, charges quickly and there is even an original charging animation. By the way, it can be used not only as a magnetic charger for iPhone 12 and 13, but also as a regular wireless charger for any other iPhone.
Buy MagSafe Baseus analog
Join our Telegram channel and Twitterwhere we manually select quality products from AliExpress on a daily basis. We share only the most useful and beneficial.
See also: