MacOS notifications are a very useful tool. But sometimes these pop-up windows can distract you, but the information in them is not always useful. And while you are concentrating on some important matter, notifications will only get in the way, taking over your focus of attention. Some windows remain on the screen after they appear until you press the close button.
In this article, we'll show you how to turn off notifications for certain apps on Mac or change its display style.

Conveniently enough, Apple gives you the ability to customize the notification display style for each macOS app. The user can either enable notifications for the selected program, or disable them altogether, preventing pop-ups from appearing. And when you install a new application, macOS may ask you if you want to receive notifications from it in the future.
♥ ON TOPIC: How to lock a file and folder on Mac and what it is for.
How to turn off or style a specific app notification on a Mac
And before we look at setting the duration of the notification display on Mac, let's recall a few parameters that generally directly relate to the management of notifications. To make changes, you need to go to the "Settings" application.
1. On the menu bar, click the Apple logo and select "Settings".
2. Select the section "Notifications and focus".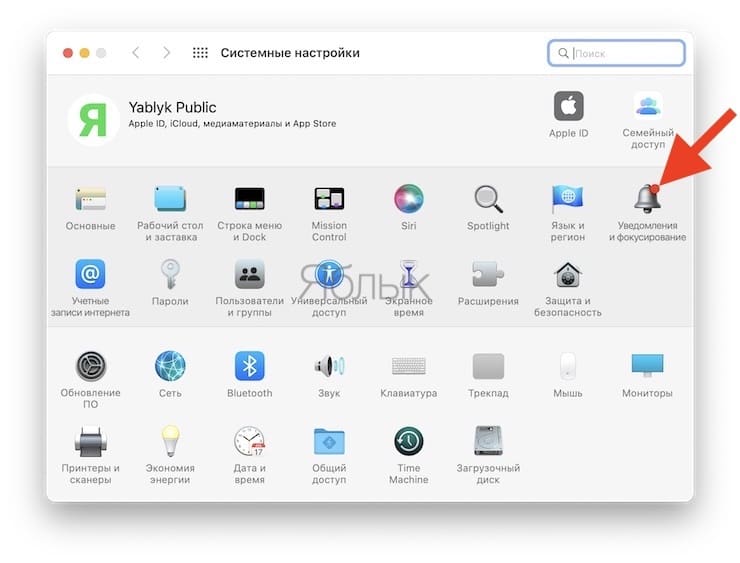 3. Here in the tab "Notifications" you will see all macOS apps that are sending notifications.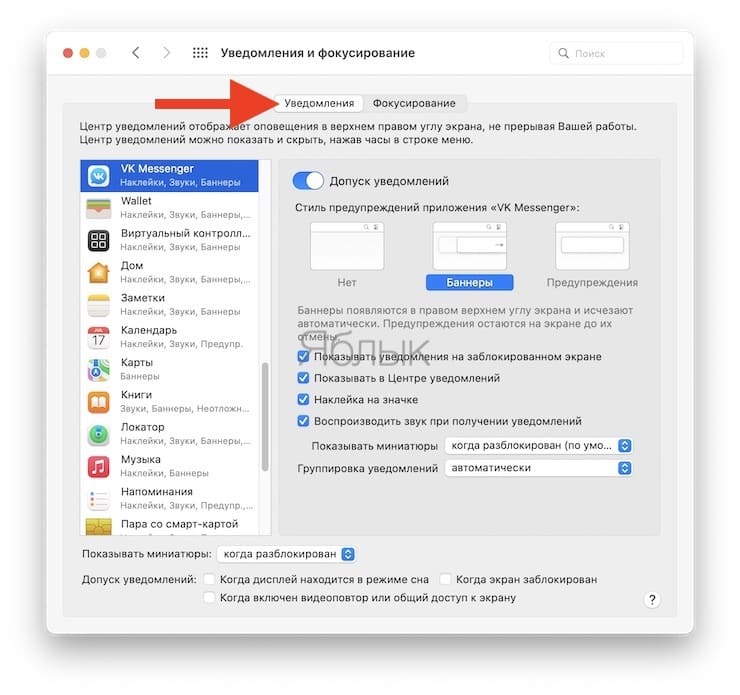 Click on the name of the program to change the style of the windows. These can be banners or warnings. In the first case, the window appears at the top right and automatically disappears over time. You will have to remove the warnings yourself. Option "Not" implies that you will not receive notifications from this application on the home screen, but they will still appear in the Notification Center.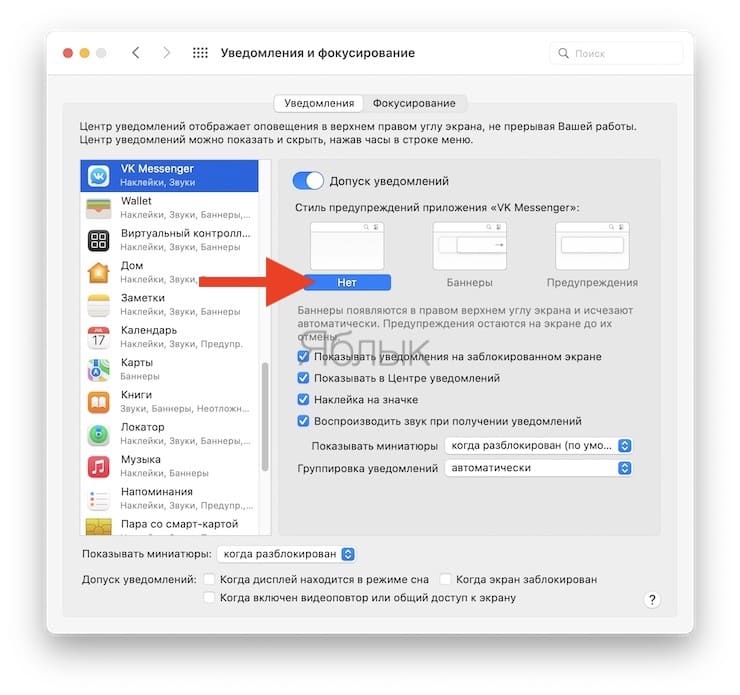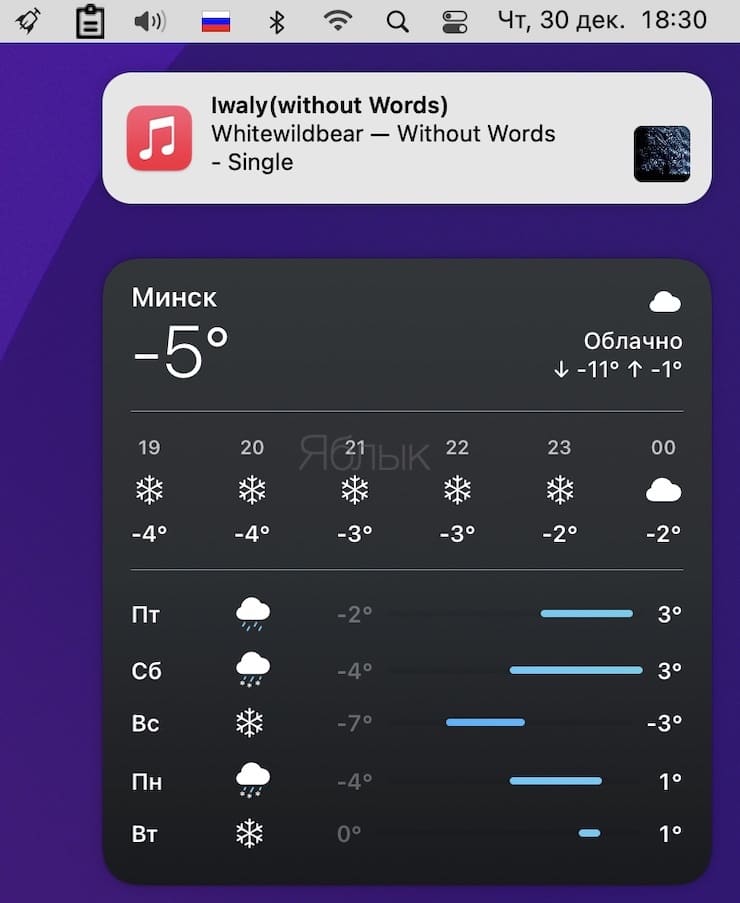 4. If you do not want to receive notifications at all, you can deactivate the "Allowing notifications»For the selected application.
Please note that some applications allow not only displaying notifications, but also accompanying them with sound. This behavior can also be disabled if not required.
If notifications stay on the screen all the time and are annoying, change the display style by choosing "Banners"… On the contrary, if the windows hide too quickly, and you do not have time to read the information on them, then you should change the style to "Warnings"… Then the window will not disappear until you close it yourself. And for unimportant applications, you can turn off the display of notifications altogether.

There is also a mode in macOS "Focusing"which is an improved mode "Do not disturb"… "Focusing" allows you to hide selected notifications at a specific time. If desired, hidden notifications can be viewed. To do this, you need to call the Notification Center, for example, by clicking on the clock icon.
See also: