Vibrant atmospheric puzzle games for iOS are by no means unique. The App Store assortment includes thousands of such games. If you close your eyes and randomly poke at the list, you will most likely end up on the puzzle. However, among the huge variety, sometimes there are pleasant surprises, the Tiny Bubbles project (in Russian – Bubbles) is one of them.
Download Tiny Bubbles for iPhone and iPad (App Store)
In Tiny Bubbles, you need to combine together all bubbles of the same color. The peculiarity of the game lies in the use of interesting physics, while it works according to all the familiar scheme. Bubble combining is the main task that combines many well-known mechanics and game elements. You can pop, inflate, tear the edges to mix colors, or match bubbles of the same color. All bubbles obey the real laws of physics and it is really very interesting to observe how they decrease in size or join into one chain.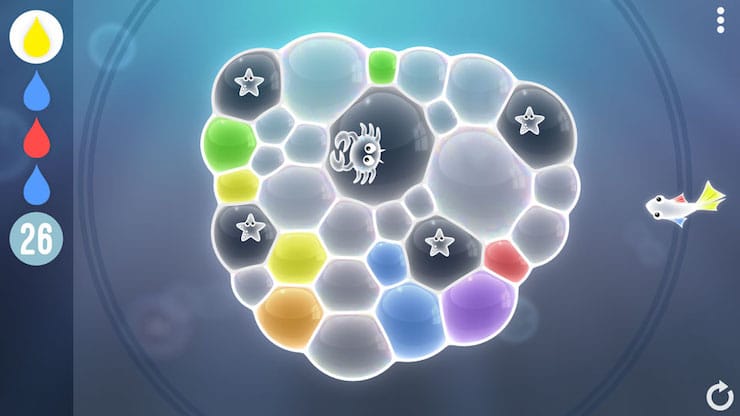 In total, the game offers 170 levels, each of which requires a new approach and strategy. The difficulty of the game will increase with the new passed level. There are three game modes available: "puzzle", "arcade" and "infinity".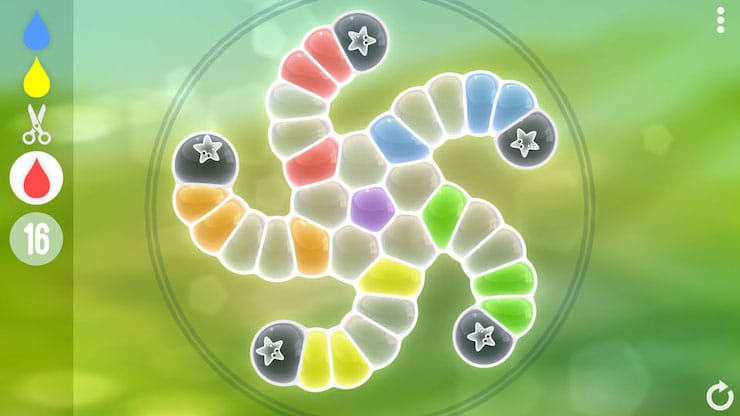 The graphics are perfectly complemented by a relaxing soundtrack that is almost perfect for the sounds of bursting bubbles. What makes Tiny Bubbles really interesting is its mechanics, which change throughout all seven of its sections. You will not only have to perform basic actions, but also deal with shadow bubbles, mix colors, reduce bubbles to certain sizes, or just pop them all.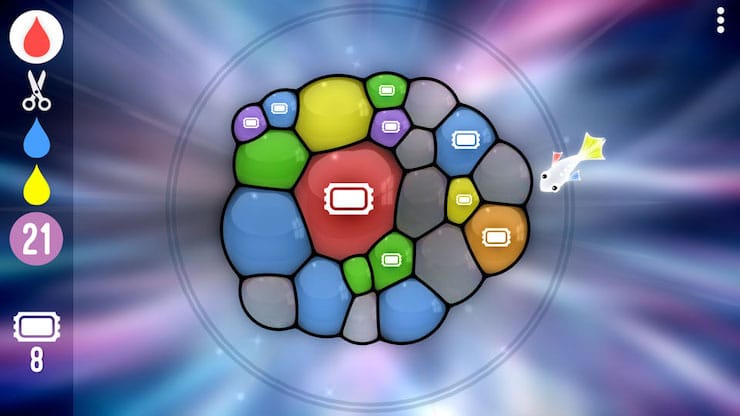 Over time, the game begins to repeat itself, but this is only noticeable if you play without stopping. If Tiny Bubbles had a more substantial competitive component (for example, timed tasks or puzzles that bring a large number of points), the project would only benefit, but the developers did a good job without it.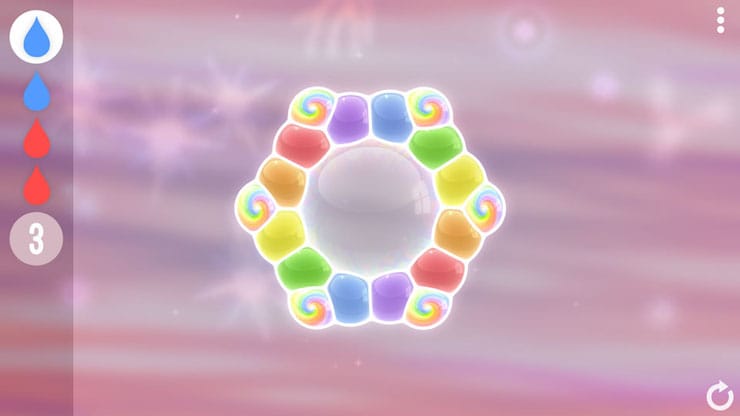 Tiny Bubbles is not a long game. It will take only a few hours to complete. If you wish, after passing the required levels, you can select the "infinity" mode and play as much as you like.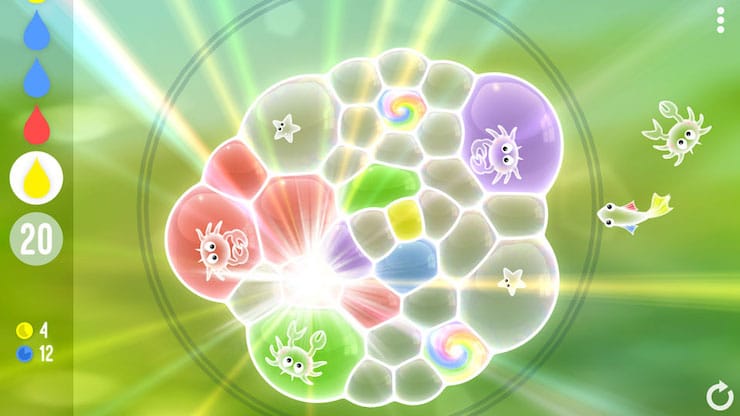 The Tiny Bubbles project has won so many awards for a reason. It's a fun, smart, relaxing, yet challenging game and, importantly, accessible to everyone. Tiny Bubbles is equally easy to play for both novice and experienced players, regardless of the device used and the time spent.
The Tiny Bubbles game application is available in the App Store at a price of 379 rubles. To download it, you need an iPhone, iPad, or iPod touch with iOS 8 or higher. There is a localization into Russian. There are no ads or in-game purchases.
Download Tiny Bubbles for iPhone and iPad (App Store)
See also: