It would seem that rhythm games have already exhausted themselves, despite recent attempts to "revive" such famous brands as Rock Band and Amplitude. It is precisely because of the stagnation of the genre that the emergence of new projects raises some doubts, but in the case of Thumper, they are unfounded. It's an arcade rhythm game with breakneck speed, psychedelic graphics and one-touch controls. Thumper is just like any other rhythm game, but it has a lot more to offer.
Download Thumper for iPhone and iPad (App Store)
Imagine that you are a chrome beetle racing at high speed along a neon track through a psychedelic void filled with floating cables, rainbow halos and laser beams. And all this is accompanied by a rumbling soundtrack. The only way to survive on the high-speed, dangerous track is to completely immerse yourself in the rhythm and play on your instincts, trying to fit into the corners and hit the markers at the right time. Failed to turn, jump or change rails in time, and you will face inevitable death. Success – to hold out long enough before meeting the main boss, in the role of which is a floating head with fiery eyes and spiked tentacles protruding from all sides.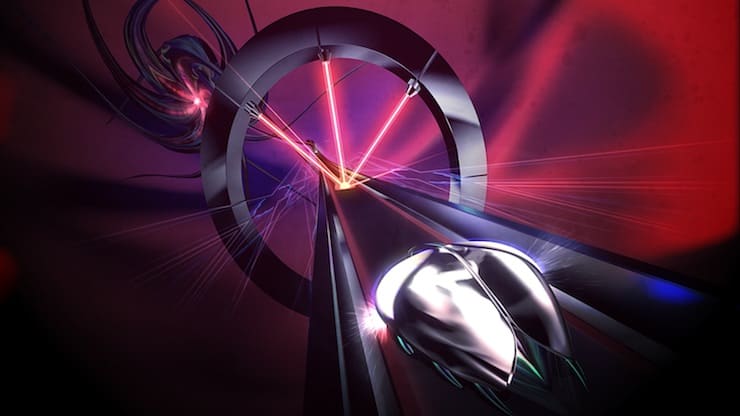 In Thumper, you need not so much to create music as to overcome obstacles thrown up by the game at great speed. Seemingly simple, one-button control practically gives no room for error. If you do not hold on to a turn or do not have time to press the button, you crash (video of the gameplay at the end of the article). On the "spiked" areas you will need to jump, and a series of obstacles can be passed only by holding the "bit" button. At times, the track splits into several lanes, with metal tentacles blocking the path, forcing you to move from side to side.
♥ ON TOPIC: The best games for iPhone and iPad according to the version of Yablyk: 100 most-most.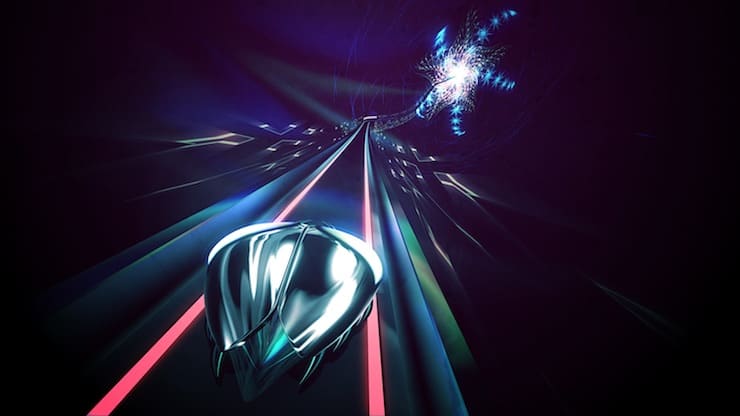 One of the differences between Thumper and other rhythm games is that it doesn't force you to create your own melodies. For example, you don't have to click on the "beat" icon (for lack of a better term) every time it appears on the track, except for boss fights on every level. But such moments in the game do not appear often.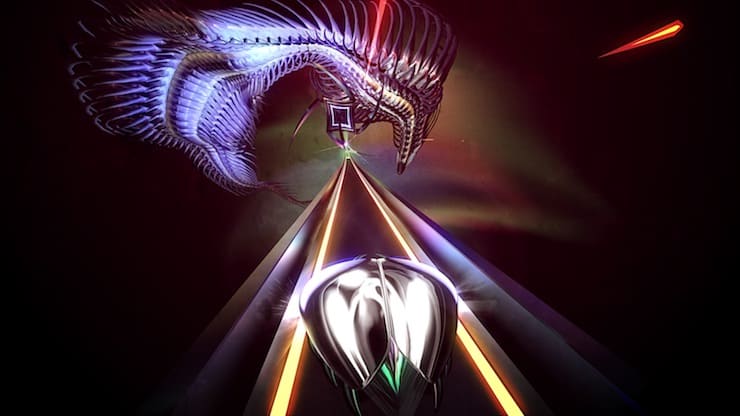 Thumper is an extremely fast game. It offers only nine levels, but they are long lasting and ruthless. In some cases, you will have to go through three turns in just a second, jump over the hole and land on the marker.
You can also score points and improve your rating using other methods, for example, jumping to get on a floating circle, but extra movements here are akin to calling fate. Couldn't press the button at the right moment, lost concentration for half a second and now you crash into a barrier.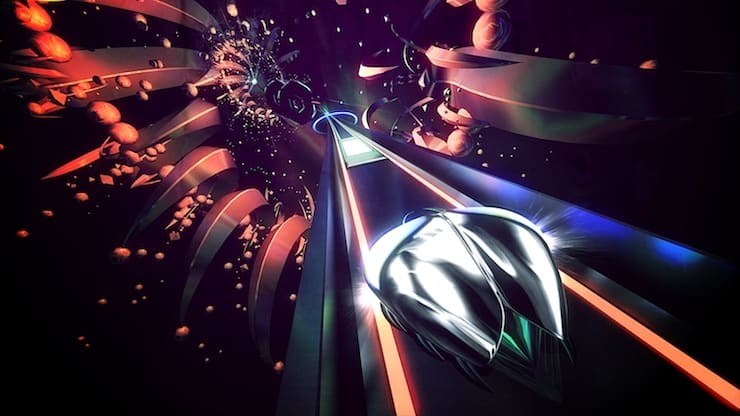 Thumper can be played in both regular and virtual reality, with the latter offering a level of immersion far beyond other games. Thumper literally stuns you with a cacophony of sounds and a psychedelic picture, so much so that in moments of rest you will not even be able to remember what happened in the past seconds.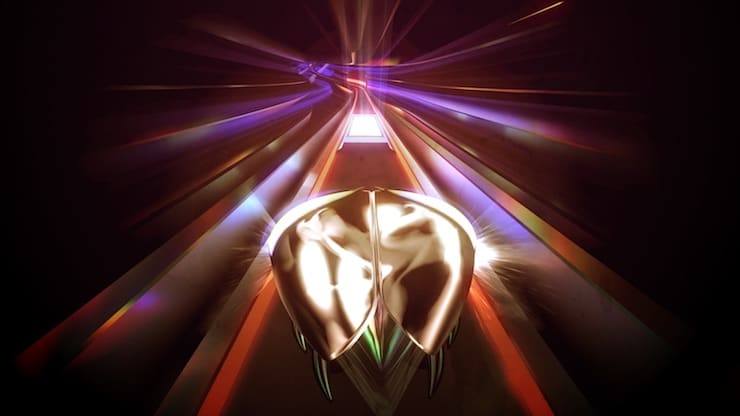 Thumper's only drawback is the repetition of the music tracks. The levels are divided into several dozen segments, and at times each of them resembles the stages already passed. In general, the problem is not so noticeable against the background of changing shapes and bright colors, but I would like more musical variety.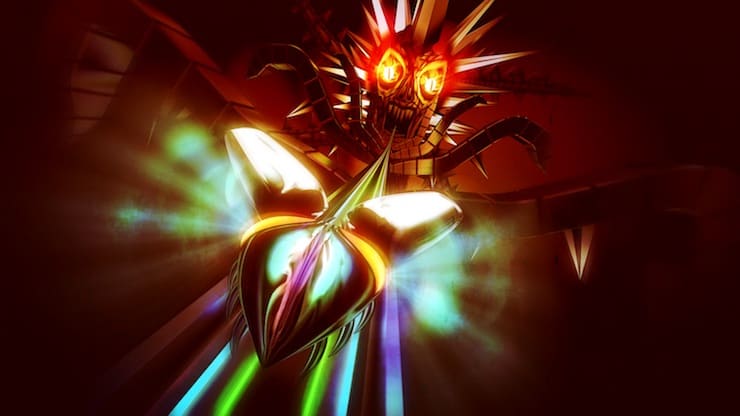 However, music is not the main thing in Thumper. The project benefits from a combination of breakneck speed, simple controls and a mesmerizing atmosphere. The game is more enjoyable in VR mode, when external stimuli do not distract from the virtual world. However, no matter how you play, Thumper is too good to pass by.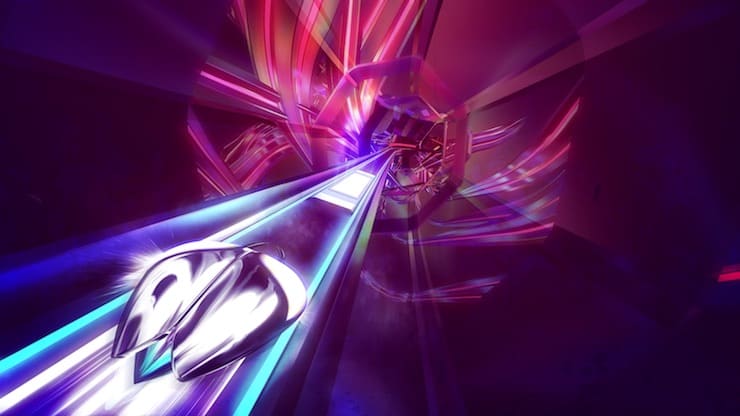 To download the game, you need an iPhone, iPad or iPod touch with iOS 11.0 or higher.
Download Thumper for iPhone and iPad (App Store)
See also: