Short Notes is a new feature that first appeared in the Apple operating system update: macOS 12 Monterey and iPadOS 15. The name itself unambiguously hints at the ability to create quick notes without opening the dedicated Notes application. With the function on Mac and iPad, you can quickly save information without switching applications.
♥ BY THEME: How to add app shortcuts, folders, and files to the Finder on macOS.
Short (quick) notes are so smart that they can determine which application you use, providing you with appropriate, customizable ways to take notes. You can only create a quick note on iPad or Mac, but you can view and edit this information on iPhone as well.
In this article, we'll show you how to use Short Notes on Mac and iPad. For this feature to work, you need to have iPadOS 15 or macOS 12 or later installed on your device.
♥ BY THEME: How to organize and organize your Mac photo library in the Photos app.
What does Short Notes allow you to do?
instantly write down your phone number;
save the web page as a note, and then return to this site;
tools for storing links;
instant ability to make a backup copy of the note and edit it;
sync notes across all your Apple devices.
♥ BY THEME: 6 Reasons Why Magic Trackpad Is Better Than Magic Mouse For Mac Users.
How to use Quick Notes on Mac?
Mac has long had a variety of ways to take notes. You can at least open a text editor and enter the information you want. Apps like Evernote improved the ability to use the notepad on the menu bar, and programs like Drafts 5 opened a new blank note on pressing a hotkey. So the Quick Notes feature doesn't seem like revolutionary new to the Mac. You can view or edit a quick note from the Notes application by selecting the desired item in the folder "Short Notes"… Moreover, this feature will be available on iPhone, iPad and Mac.
On a Mac running macOS 12 Monterey or later, there are three ways to open "Short Notes"… You can use a keyboard shortcut, Hot Corners, or text selection.
♥ BY THEME: How to change the icon of an application, folder or file on Mac (macOS).
How do I set Hot Corners to launch Short Notes on macOS?
1. Click on the Apple logo in the menu bar and select "Settings"…
2. Then click on Mission Control.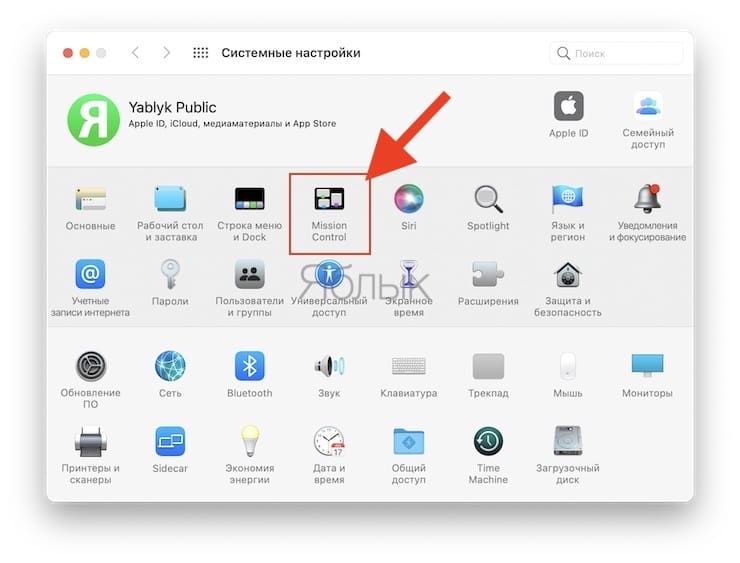 3. Select an option "Hot corners" in the lower left corner.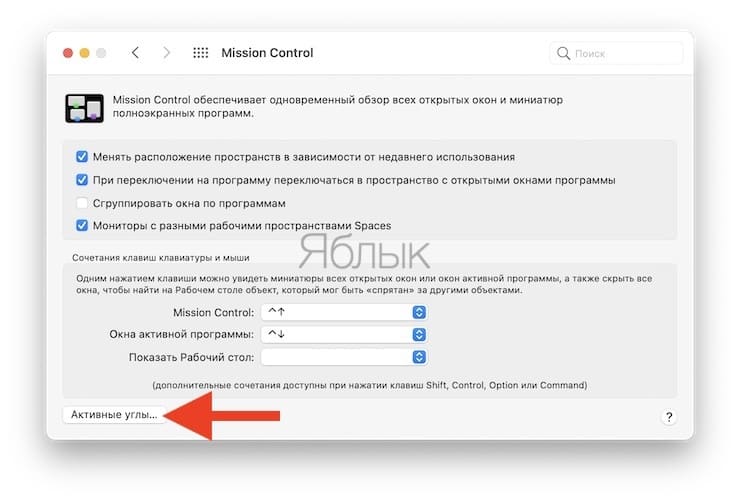 4. Select a corner, and then use the drop-down menu to set the "A short note"…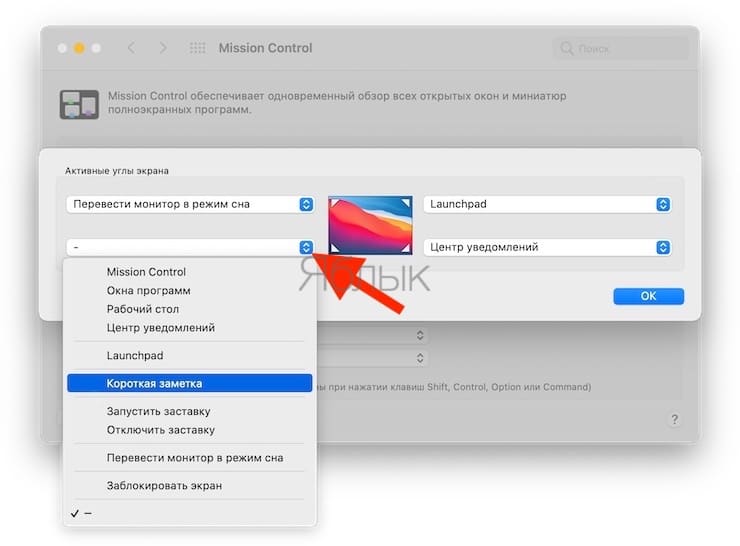 Now when you move the cursor to the selected corner, a corner of the interface will appear "Short Notes"…

Click on it to open a window and write down everything you need there. You can also add images, text, and links to your quick notes.
♥ BY THEME: How to use macOS Calculator as a converter for currencies, lengths, masses, and more.
How do I save links to Short Notes on Mac?
You can share this note, add it to an existing one, and even leave a link to the application in it. It is currently only displayed in Safari.
Click the button "Link" and make a note with the url inside. If you later click on this link, you will return to the site in a browser.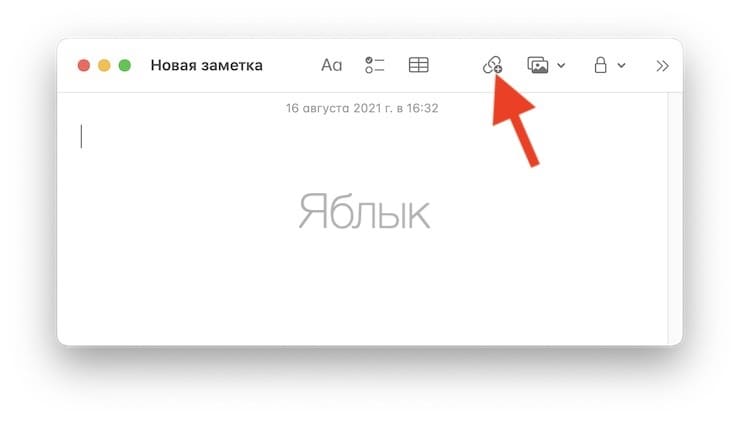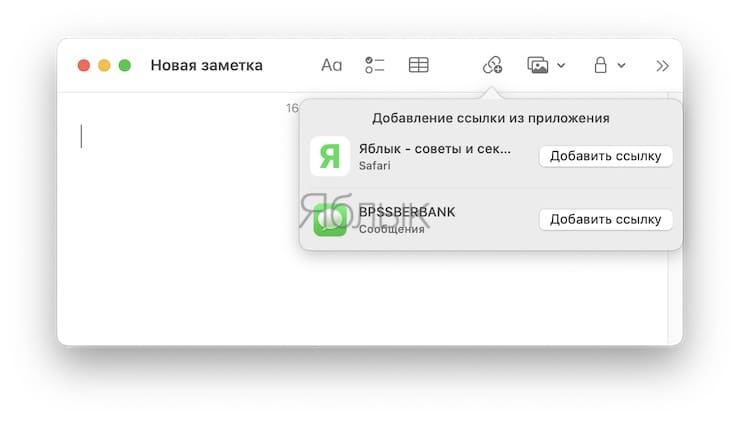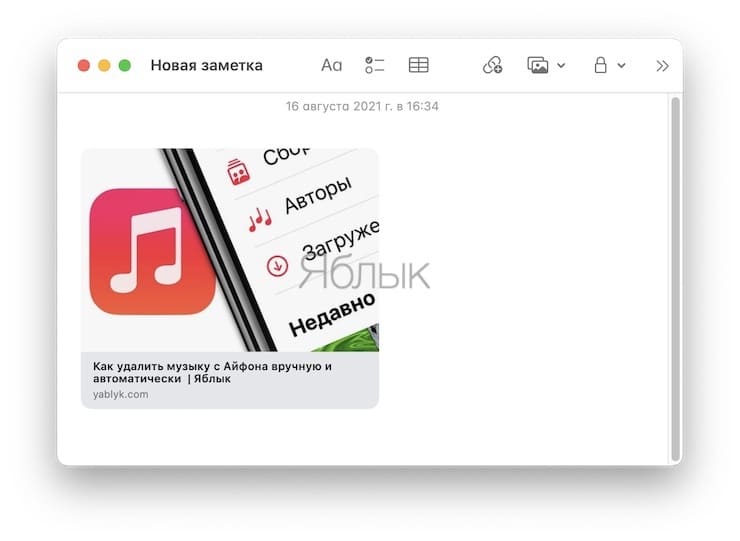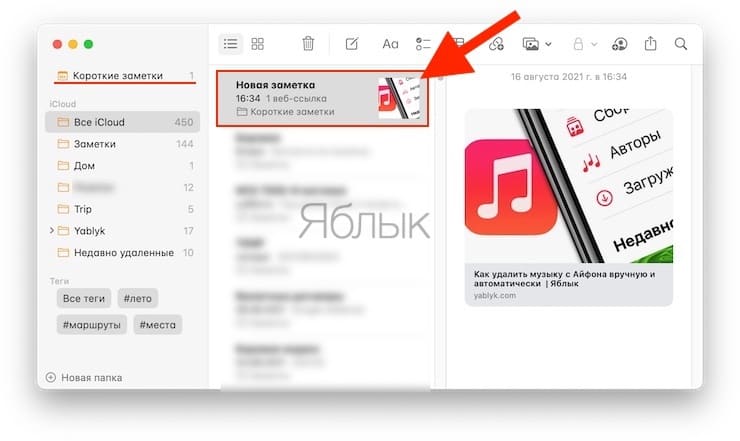 ♥ BY THEME: Safari Tab Groups on iPhone, iPad and Mac: What are They and How to Use them?
Create Quick Notes on Mac by selecting text
At the moment, it seems that this feature is only present in Safari. But no matter how well she shows herself there, I want to see an opportunity on the scale of the entire system. In the meantime, having opened a particular site in Safari, select some text or even the entire page on it and right-click to bring up a menu. Please select "Add to short note"…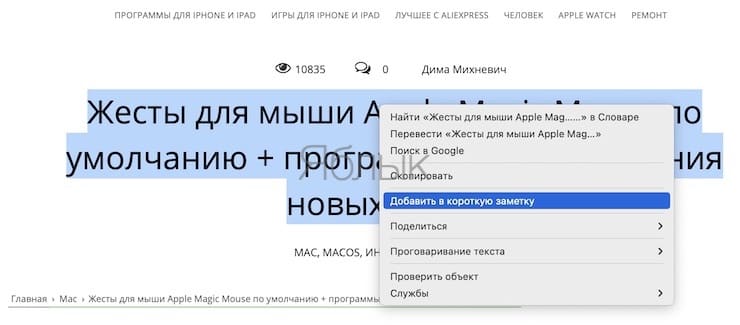 Apparently, there is no way yet to specify which previous quick note to add text to. The note will open either a new one or the last one you worked on.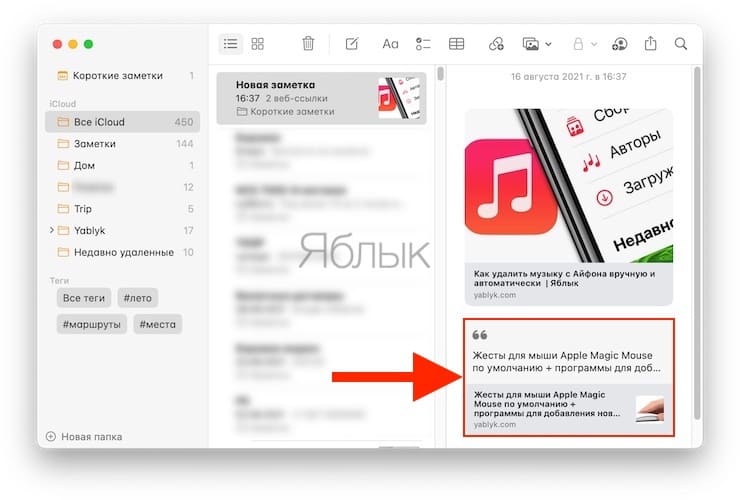 Default "Short Notes" reopen your last note, but you can change this setting in the Apple app settings "Notes"…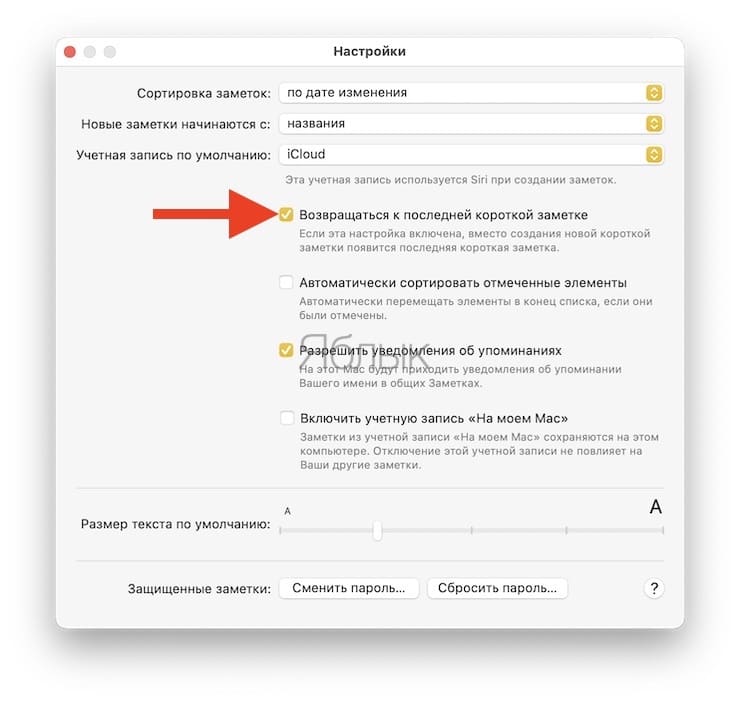 ♥ BY THEME: How to cast iPhone or iPad screen to Mac for free without installing third-party software.
Create "Short Notes" with a keyboard shortcut
You can create a quick note with a simple keyboard shortcut Fn + Q…
If desired, the keyboard shortcut can be changed to any other along the way: System settings → Keyboard → Keyboard shortcuts… Here select Mission Control. At the bottom of the list, find "Short Notes"…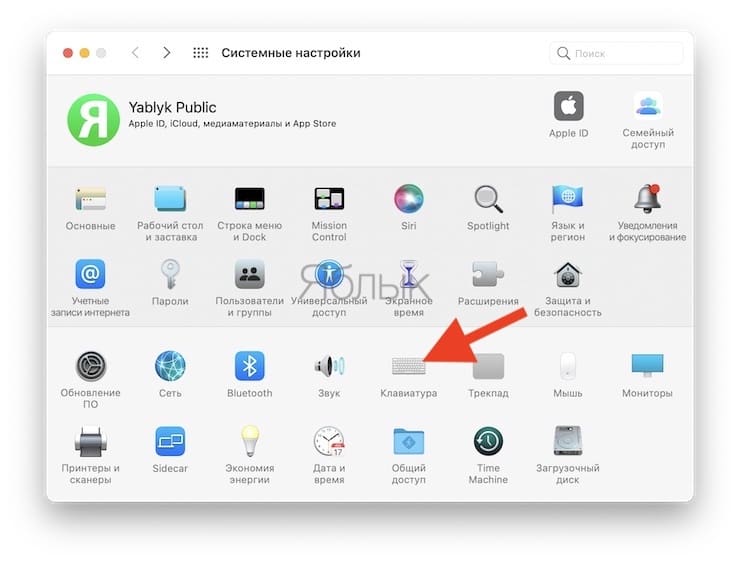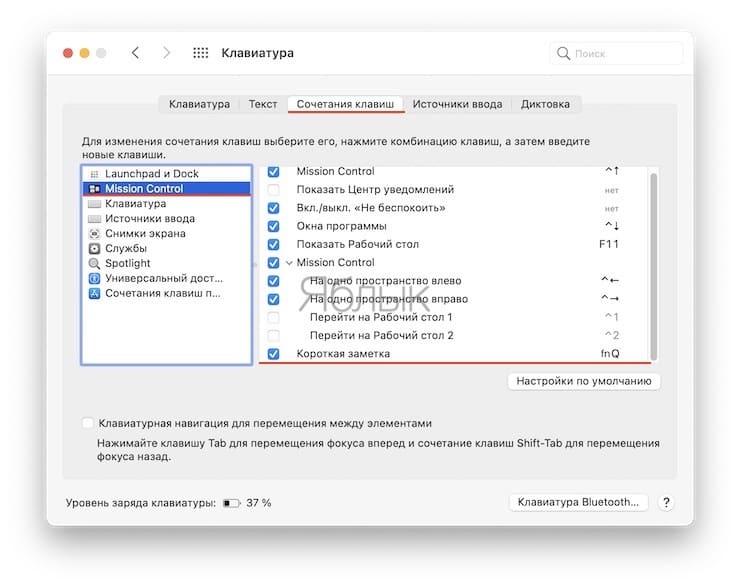 On keyboards with the Fn key, it will appear next to the function name. But on a regular Apple keyboard, just a separate letter Q will be indicated. Enter the desired abbreviation.
♥ BY THEME: How to remove the automatic color change of the Safari bar on macOS.
How do I use Quick Notes on iPad?
"Short Notes" will work with any iPad that supports the new iPadOS 15 or later software. There are several ways to call the interface "Short Notes" on iPad. You can use the right edge swipe, an attached keyboard, or Control Center to display quick notes.
♥ BY THEME: Hotkeys for macOS everyone should know.
How do I use a custom gesture to launch Short Notes on iPad?
Perhaps this is the best way to open "Short Notes" on iPad. Here's how you can do it:
1. Unlock iPad.
2. Using your finger or Apple Pencil, swipe from the bottom right corner to the center of the screen.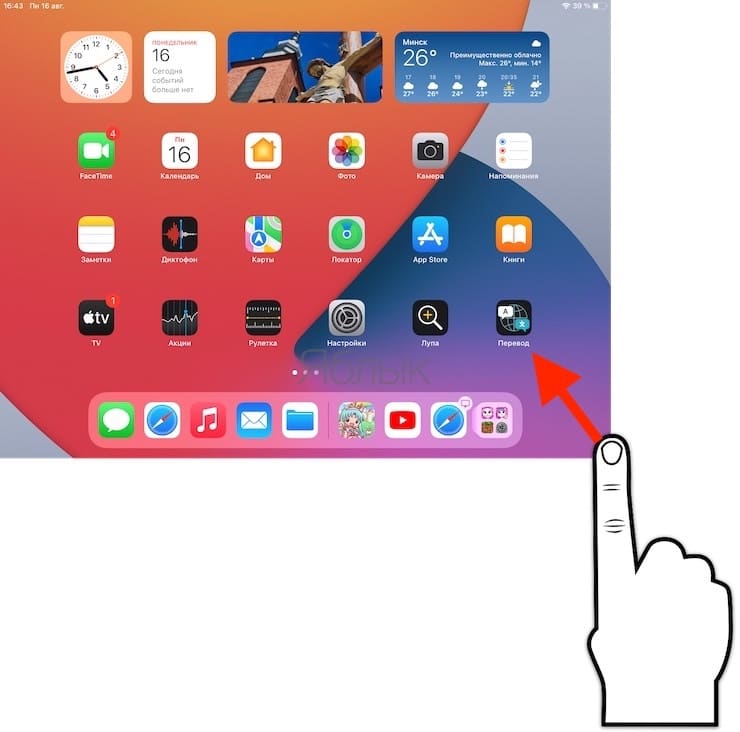 3. Continue the swipe motion until "Short Notes" will not fully open up.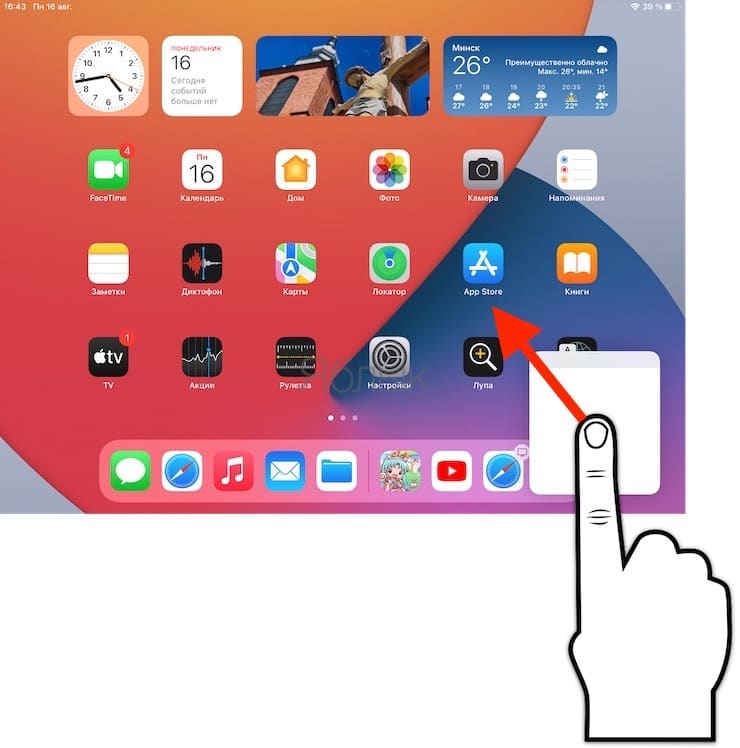 Now you can write to "Short Notes" the things you need or copy images, links and text.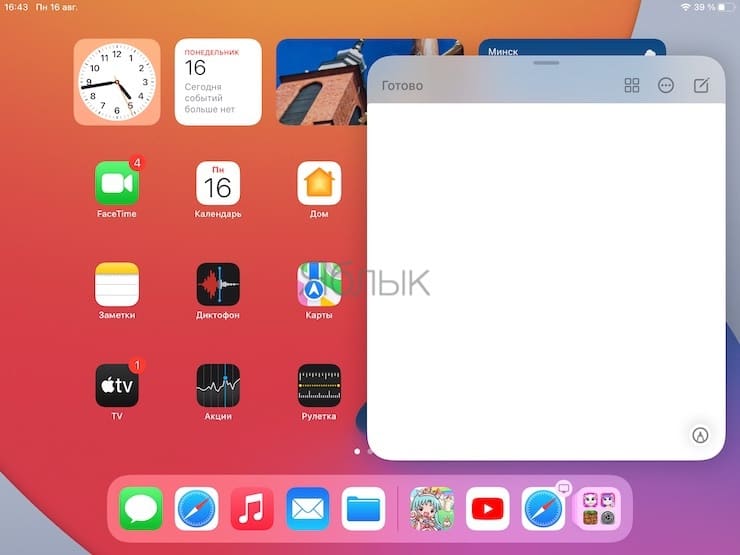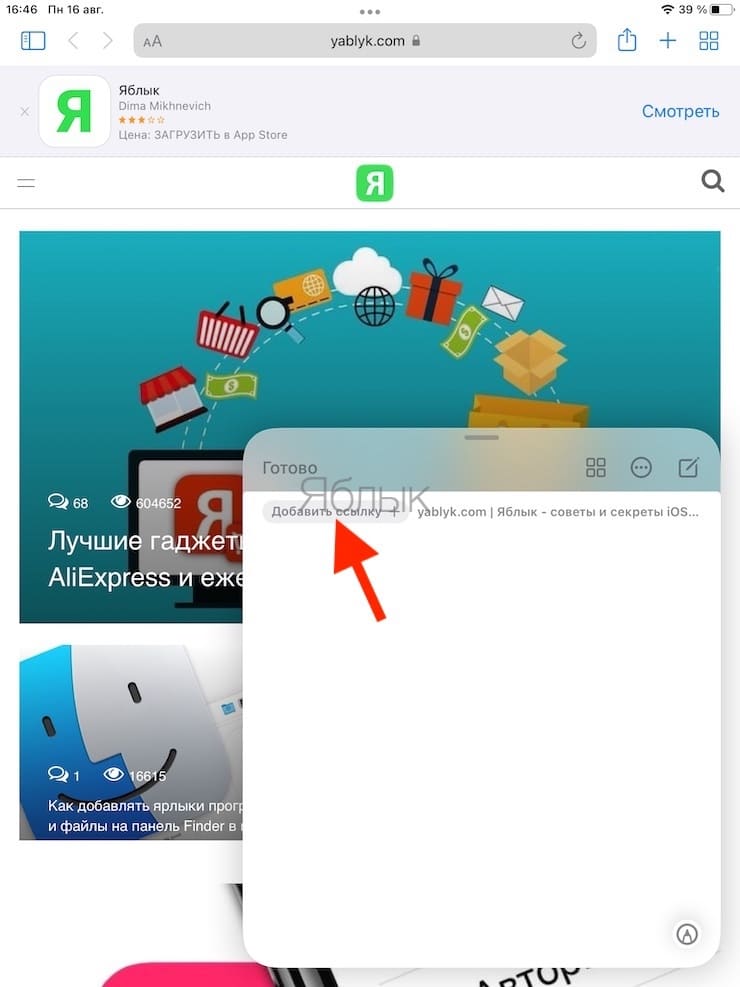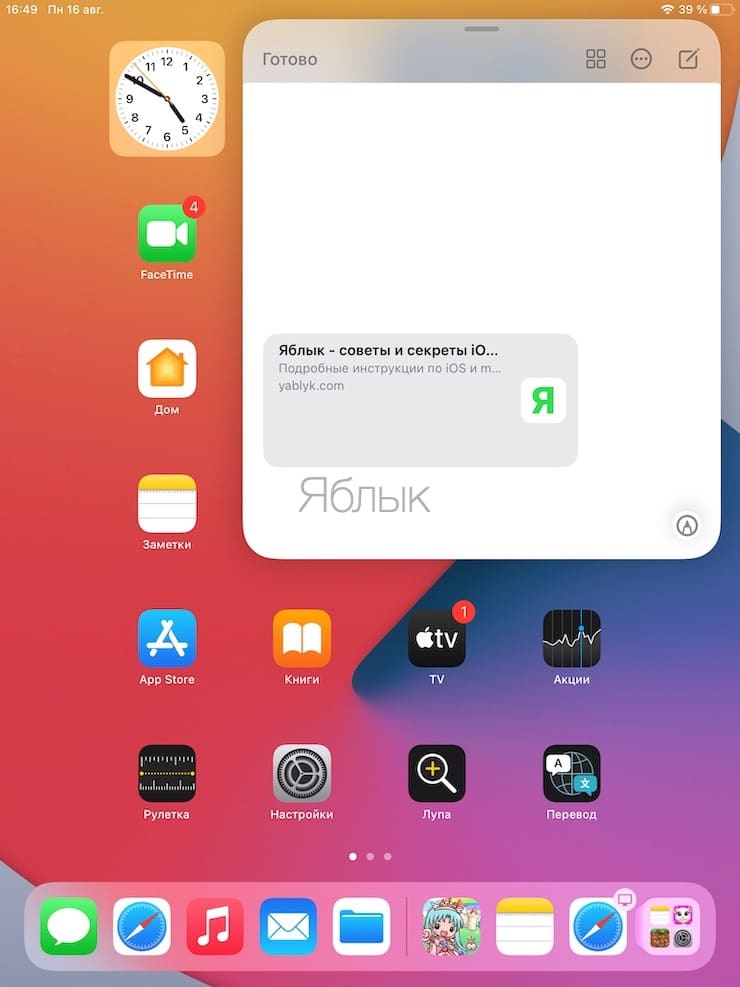 A short note can be minimized, this will be indicated by a shortcut that appears on the side of the screen.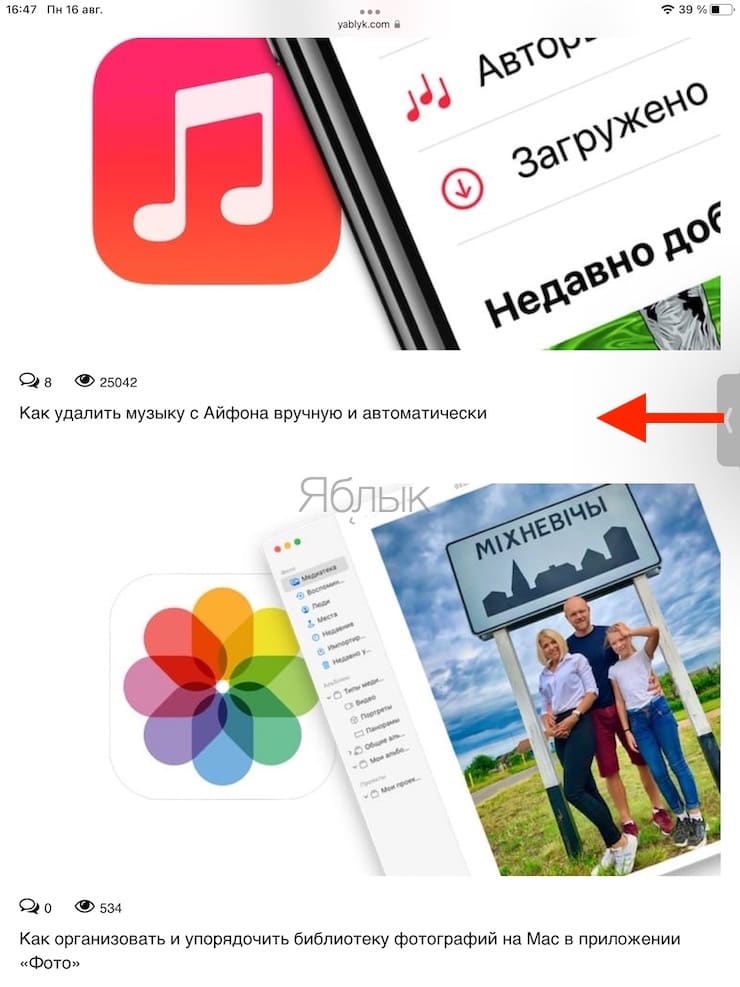 ♥ BY THEME: How to automatically empty the Trash on Mac (macOS).
Launching Quick Notes from Control Center
You can also open a Quick Note using Control Center, which is an easy way for non-Apple Pencil users.
1. Open the app "Settings"…
2. Select "Control point" on the side panel.
3. Turn on "Access in applications".
4. Go to the section "Additional controls»And click the icon "+" next to the field "Short Notes»To add it to Control Center.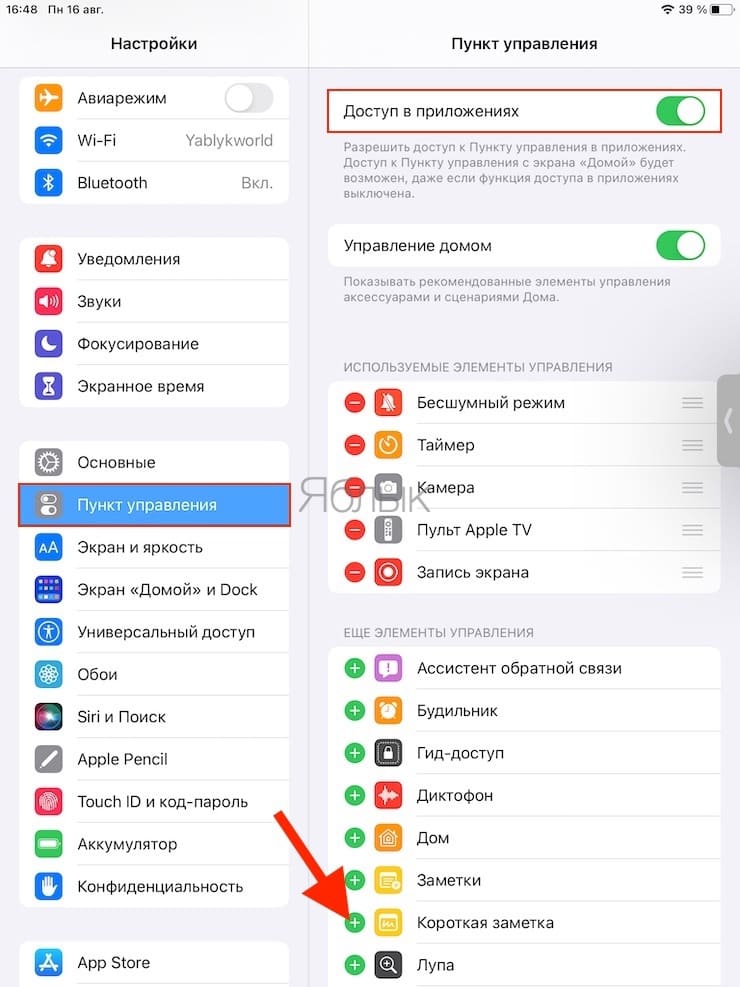 You should now be able to access Quick Notes by swiping down from the top right corner of the display.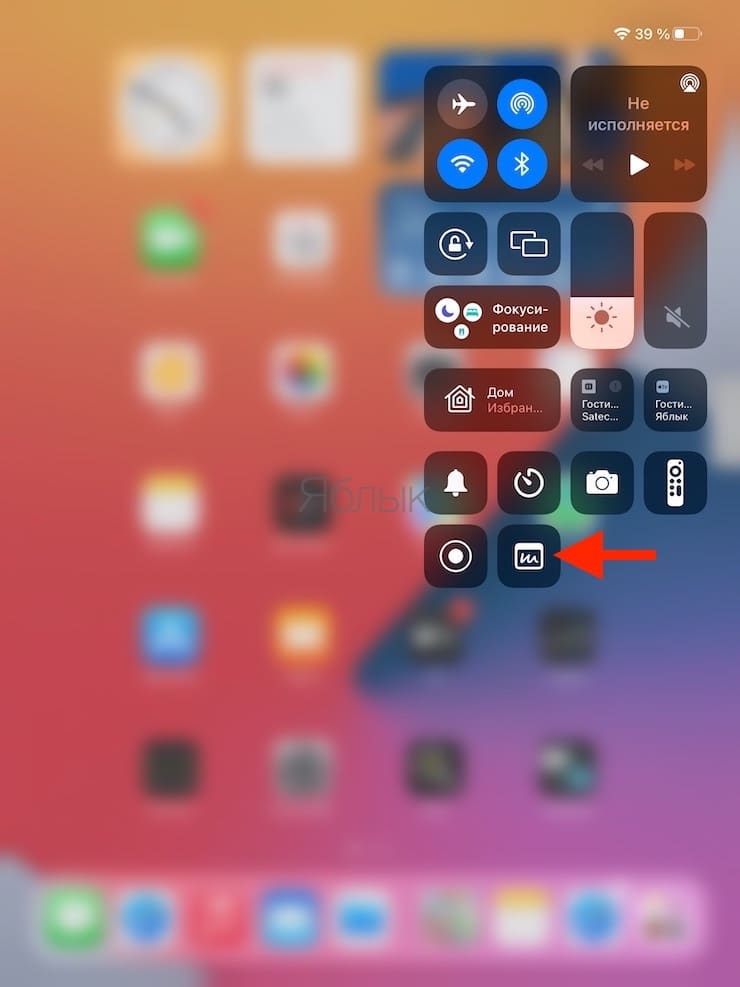 If you are a professional iPad user and have a keyboard connected to it, you can use a keyboard shortcut to open Quick Notes. Just press the Globe + Q button to run "Short Notes"…
♥ BY THEME: DMD Clone, or how to create a double in a photo (clone objects) in an iPhone.
Where are "Short Notes" saved?
Any note created in this way is placed in a new folder called "Short Notes" in the application Notes… You cannot save your recording to any other folder.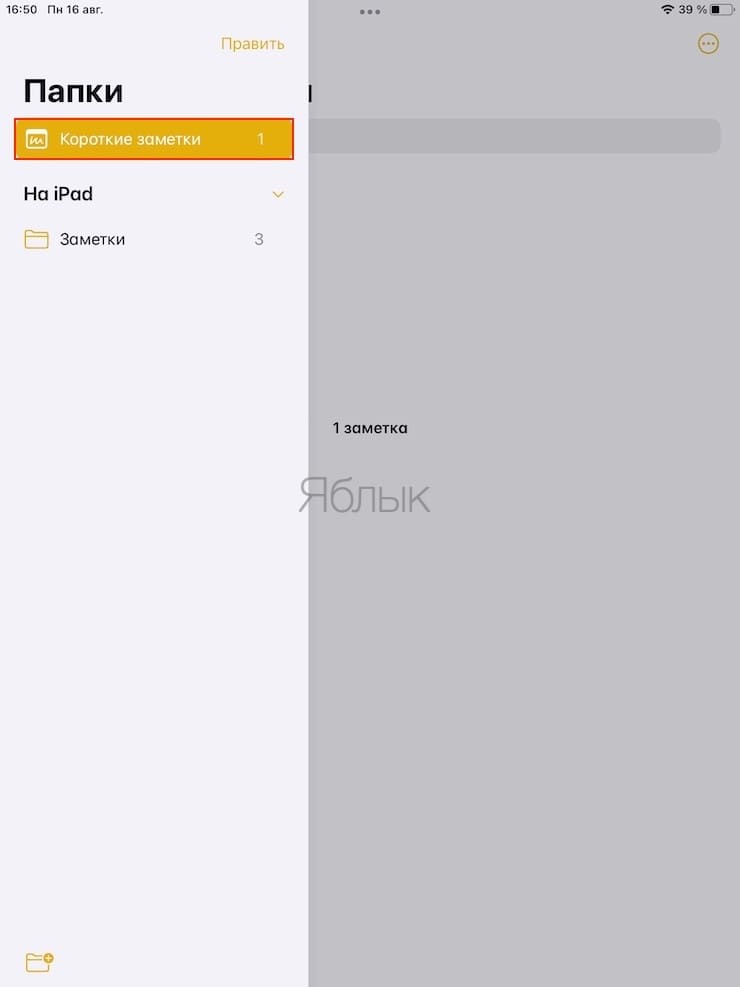 You have to launch "Notes", find your entry and manually drag it to the desired location. In fact, the new folder "Short Notes" in "Notes" – this is a temporary mailbox in which there is no need to leave anything. Note also that even after moving a quick note to another folder, it will still remain a quick note – you can click on its title and open, for example, the full note in the same separate window as when you created it.
♥ BY THEME: How to enable built-in pop-up Shazam on iPhone without installing the app itself.
Conclusion
Short Notes is a great feature that will increase your productivity. It will not interfere with the work of the application you are using, and you can use the additional window to create notes, copy text, images and links. IPad users will definitely appreciate this useful feature, especially those with an Apple Pencil.
See also: