Have you ever lost the cursor on the display on Mac? In most cases, this is true when multiple monitors are connected to the Mac. Starting with OS X El Capitan, Apple computers have received a function that allows you to quickly find the place where the mouse pointer was "parked".
If this function is activated in System Preferences macOS, in order to quickly determine the location of the pointer, it is enough to move left and right with the mouse or finger on the trackpad, as the cursor will noticeably increase and you can see it without any problems.
♥ BY TOPIC: How to automatically switch the language (layout) on the keyboard in macOS or Windows.
How to enable / disable cursor magnification on Mac (macOS)
one… Open  → System settings …
2… Go to the menu "Universal access".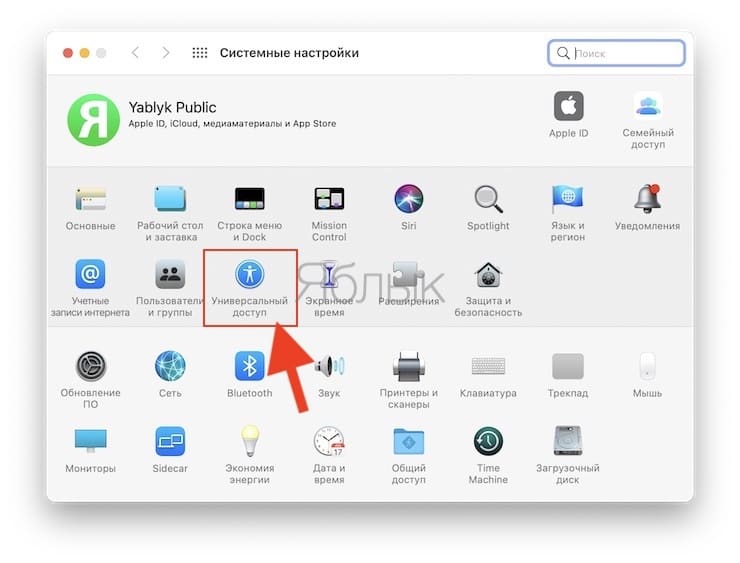 3… In the left side menu select "Monitor", Go to the tab Cursor and in the working window uncheck / check the box next to the item "Move cursor to find it".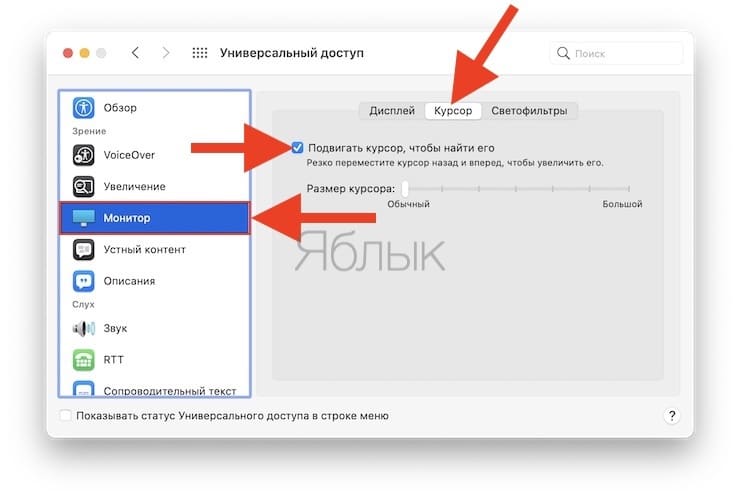 See also: