Sometimes users face such a problem while traveling, using roaming, after reinstalling iOS, hardware repair (battery or display replacement) of the smartphone, or a long period of inactivity (without recharging) – the operator logo disappears on the iPhone and there is no connection to the cellular network. Let's try to figure out what is the cause of the "breakdown" in such cases and how to fix it.
The problem is aggravated by the fact that the employees of service centers in Russia, Ukraine, Belarus, etc. They are far from always able to identify the real reason for the lack of connection to the cellular network (or deliberately hide it) and perform a number of expensive procedures – from a simple reinstallation of iOS and ending with hardware repair using a soldering iron and other "jewelry" tools.
♥ BY THEME: How to properly shade secret data in iPhone screenshots so that they cannot be seen.
Check if the SIM card is working?
Unfortunately, SIM cards also fail. Therefore, first of all, check if the SIM card in your iPhone works. This can be done, for example, by installing a SIM card in another smartphone.
What to do if instead of the operator on the iPhone it says "no network" or the smartphone does not see the SIM card after repair (flashing)
In the event of the described problem, first of all, you need to look at the set time – if the smartphone does not display the current time and date correctly, then you need to perform the following simple algorithm of actions:
1… Connect the device to an active Wi-Fi network;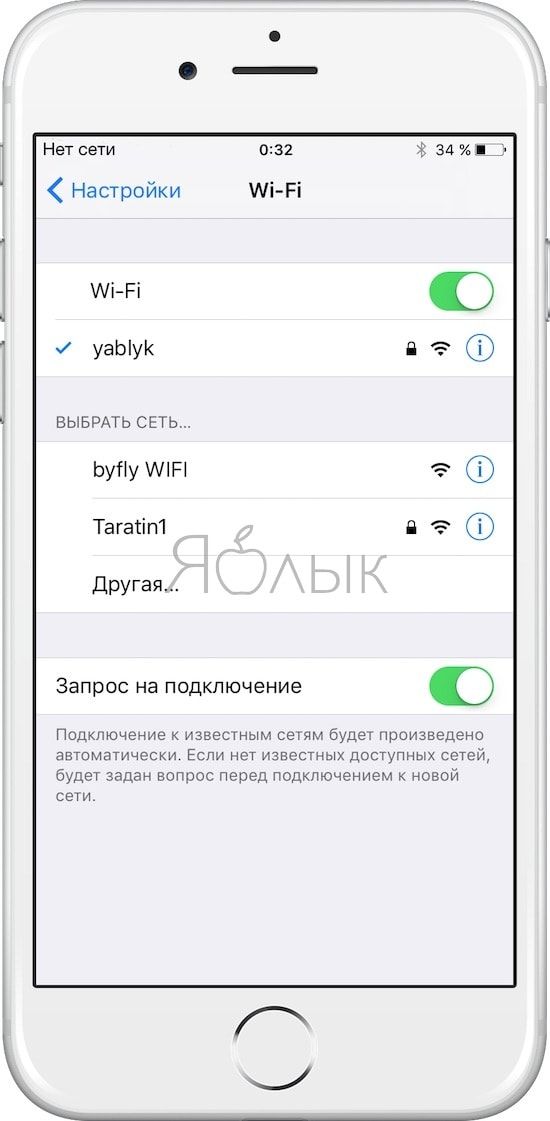 2… Go to Settings → The main → date and time;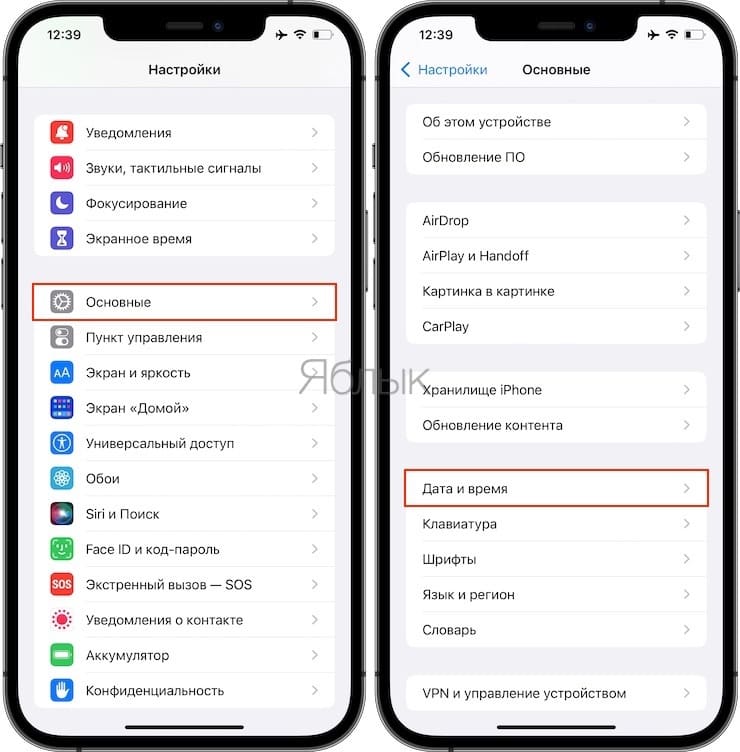 3… Toggle the checkbox "Automatically»In the active position (if set by default – turn it off and on);
4… Restart your iPhone.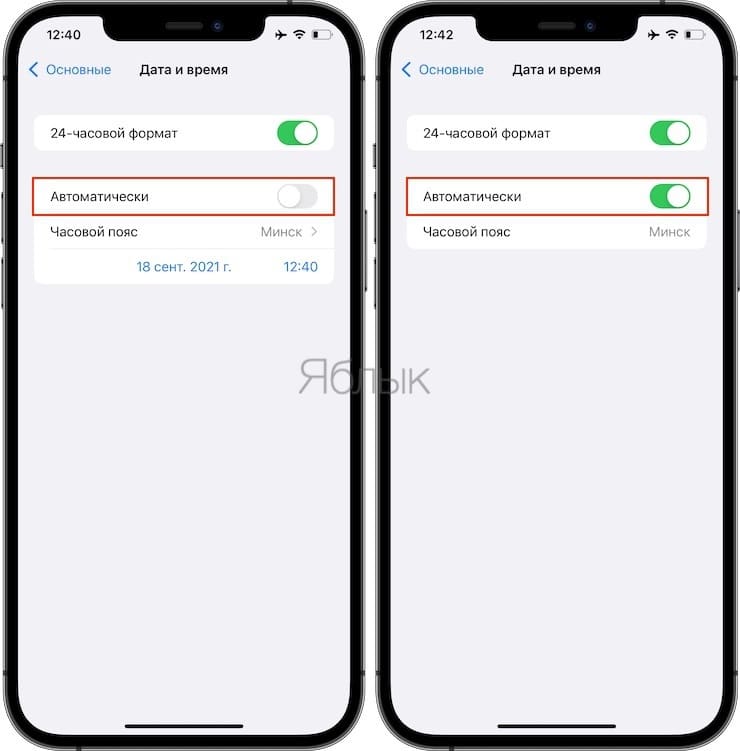 ♥ BY THEME: How to enable tethering and share Internet (Wi-Fi) from iPhone or iPad.
No network, search or what to do when the iPhone does not see the operator's SIM card while roaming abroad
If you have ever traveled abroad with your iPhone, you may have encountered such a problem. You turned off your smartphone during the flight, and when you turned it on, your device does not connect to the cellular network, but displays the message "No network". What to do?
The Apple Support Forum has a corresponding discussion thread with a million pages to read. But even if you honestly start reading everything in order to figure it out, you will not get an answer to your question even after a few hours of careful reading.
System message "No network" (Search network) appears when your iPhone or iPad (yes, the problem is also relevant for Apple tablets) cannot connect to it, or connects to an operator, but cannot establish a connection either to the Internet or to the cellular network. You can even see the name of the operator who serves you – but then it will disappear anyway.
This error can have several reasons at once. But first, the most common and simplest of them should be excluded. And anyone can do it.
Switch from LTE (4G) to 3G
1… Open up Settings your iPhone or iPad.
2… Please select Cellular → Data Options…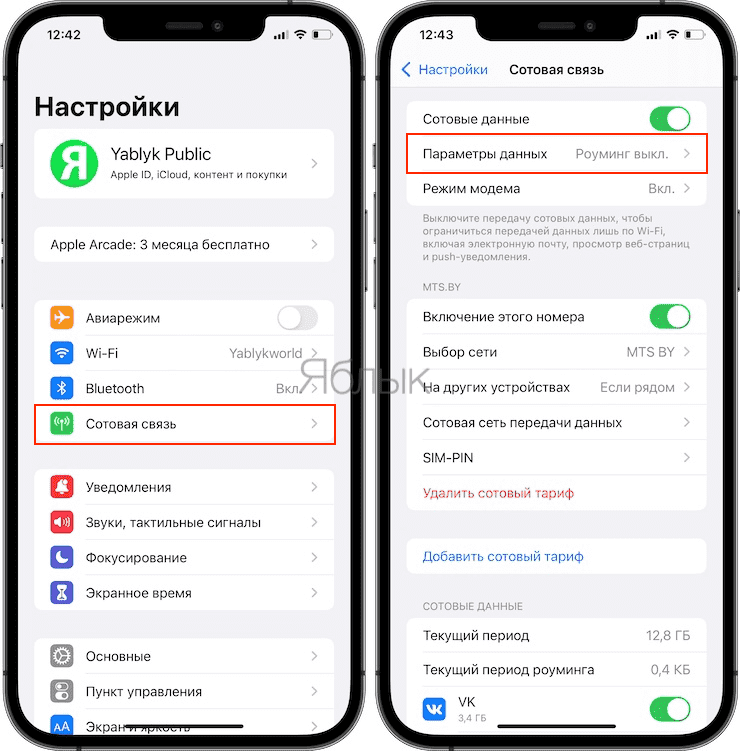 3… Go to section Voice and data and change LTE to 3G or 2G.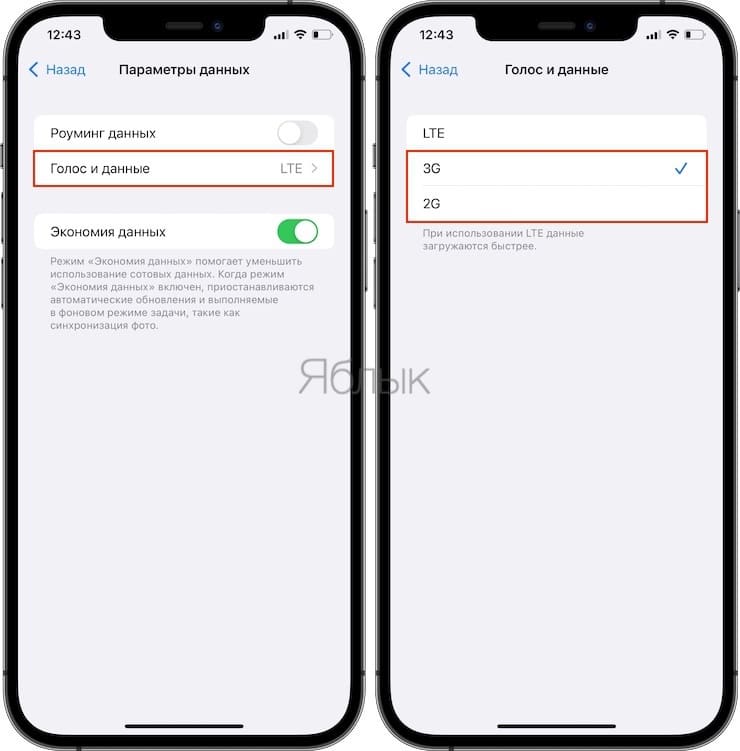 Why should you do this? Experience shows that not all mobile operators abroad provide roaming in 4G / LTE networks. As a result, which is logical, your iPhone or iPad is not connected to the networks – simply because there is nothing there for "foreigners". And the easiest way to solve this problem is to look for networks of the previous, third generation (3G), because it is difficult to imagine a more or less developed country where there are none.
Let's repeat – this situation has nothing to do with 4G coverage of foreign operators. They can provide 4G networks to local subscribers, but not to newcomers.
Try it – it really helps :).
Did not help?
Well, let's look at the solutions that Apple offers us.
1. Turn off and on your iPhone (iPad)
2. Update operator settings
For this:
– Connect to the Internet via Wi-Fi or cellular operator.
– Select Settings → The main → About this device… If your operator has prepared an update to the settings, you will be prompted to update to them.
3. Take out the SIM card and insert it back
4. Reset network settings
Settings → The main → Transfer and reset iPhone → Reset → Reset network settings… Keep in mind that this operation resets Wi-Fi passwords, cellular network settings, and preset VPN / APN settings.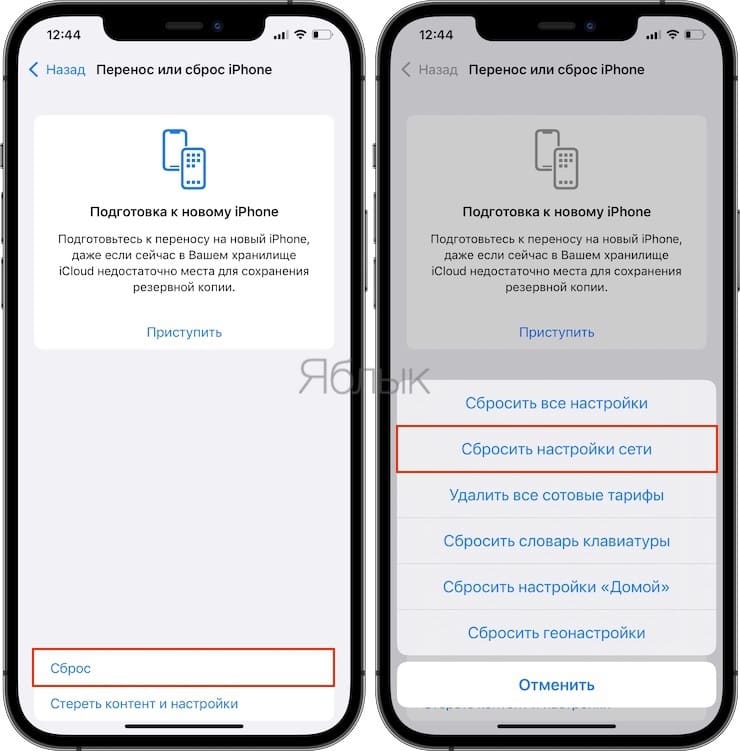 5. Update iOS on iPhone and iPad to the current version (details)
6. Contact your cellular operator for help
Check with him if the account is active, if there are any technical problems with communication in your area.
7. Reset iPhone or iPad to factory settings (detail)
What to do if the Internet does not work on iPhone while roaming
1. Go to Settings → cellular and see if the slider opposite the inscription is turned on Cellular data…
2… If you are abroad, check if the data roaming settings are active (Settings → cellular → Data parameters → data roaming).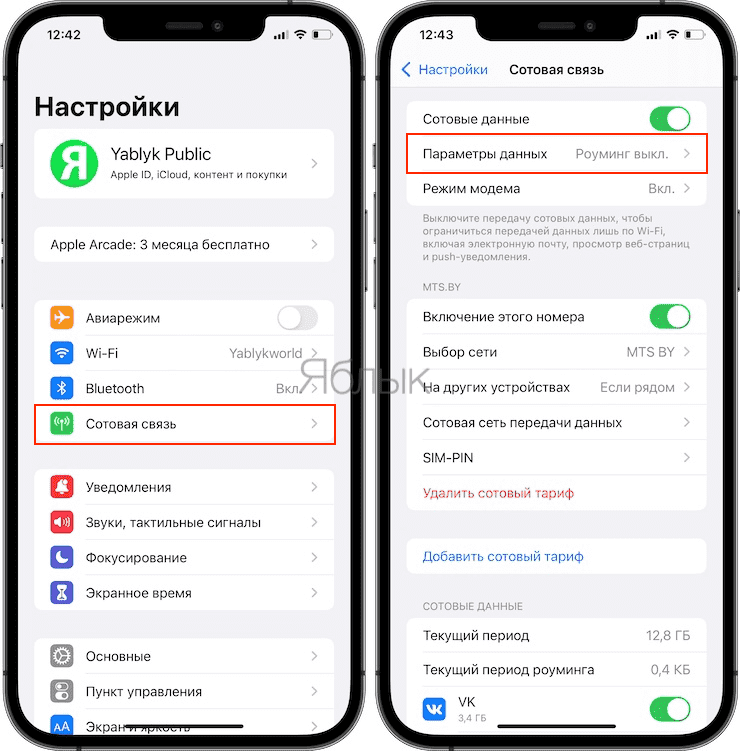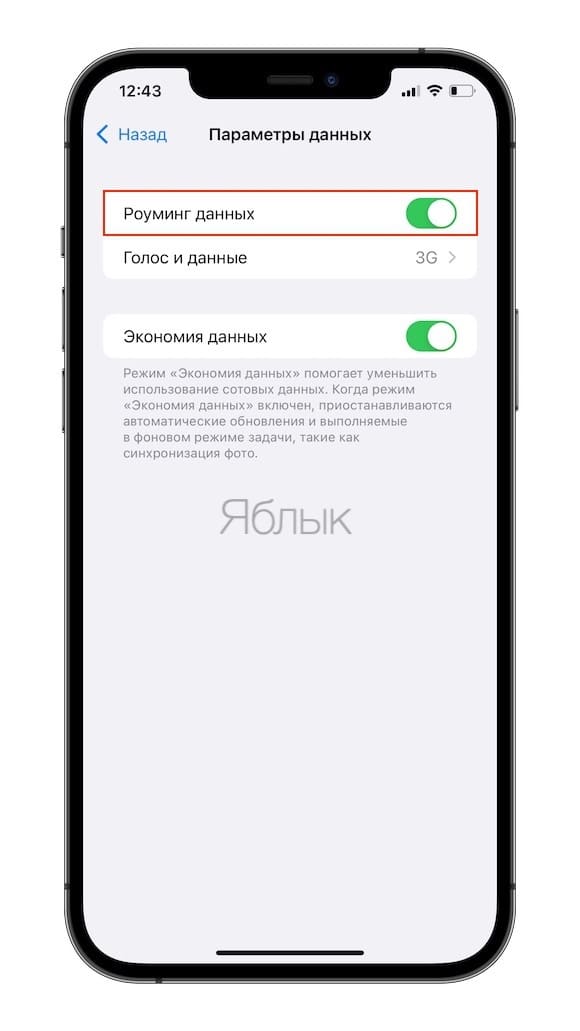 Keep in mind that the cost of mobile data roaming is much higher.
These simple methods in some cases will help you avoid going to the service center and save a decent amount, which could be invoiced by not clean on hand specialists.
Be sure to share this tutorial with your friends.
See also: