IOS 15, iPadOS 15, and macOS 12 Monterey not only introduced new features to the Safari browser, but also changed its look and feel. This Apple app now has a Tab Groups feature that makes it easier to manage tabs in Safari. You can create groups of tabs, rename them, delete and move them, and so on. The Tab Groups feature will also sync the content of items across all your devices, giving you the same access to tabs everywhere.
In this article, we'll show you how to use the Tab Groups feature in Safari on iPhone, iPad, and Mac. Again, this feature only works if your device has iOS 15, iPadOS 15, or macOS 12 Monterey.
♥ BY THEME: Tags in Notes on iPhone, iPad and macOS: how to use.
What is it for?
Safari's grouping feature makes it easier to manage tabs. You can create new groups of tabs for a specific surfing direction (for example, you can create a group with tabs on the same site), move tabs between groups, rename them, copy links to all tabs in a group, etc.
♥ BY THEME: How to set up mail thread notifications in iOS Mail on iPhone and iPad.
How to use Tab Groups in Safari on iPhone and iPad?
1. Launch Safari on your Apple device.
2. You will notice that the address bar is now at the bottom of the application. Open a webpage and tap the tabs icon next to the address bar.
3. On the opened page, press the middle button to see the groups of tabs. If you opened a webpage and then clicked the tabs icon, you should see 1 tab… If you started from the start page, you will see the option "Start page"…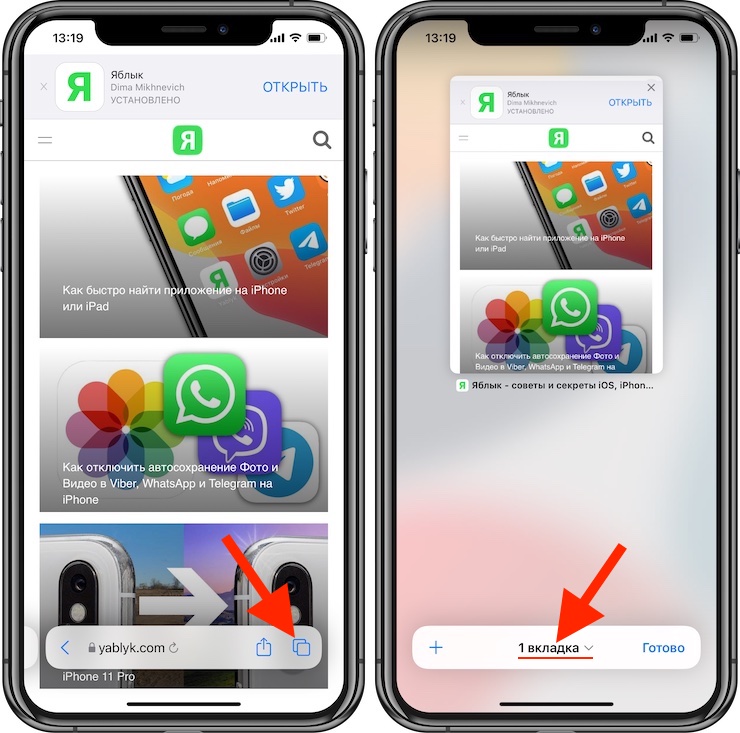 4. Now you can create A new group of empty tabs, open tab Private access or create New group of 1 tab (if more tabs are open, then the value will be different accordingly).
5. When you create a new tab group, you can give it an appropriate name.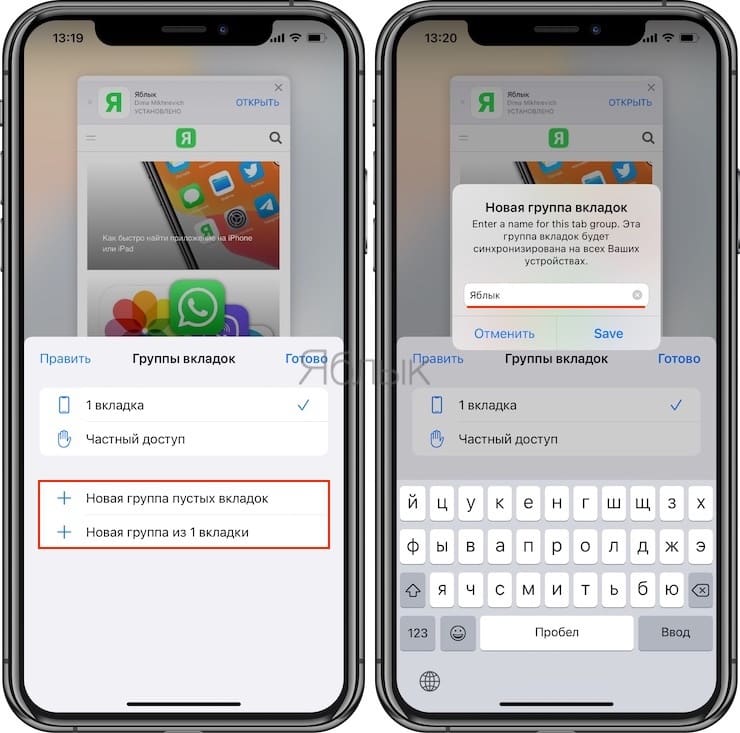 To rename the group later, press and hold your finger on the tab group name to open a menu with the option "Rename". To access the tab group menu, tap the tabs icon on the home page. From the same menu, you can also delete a group or copy links.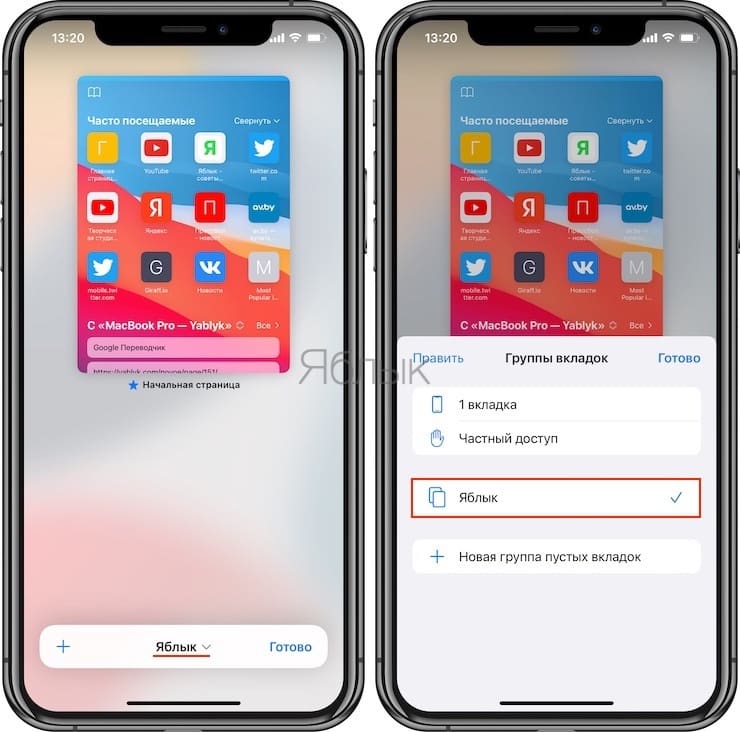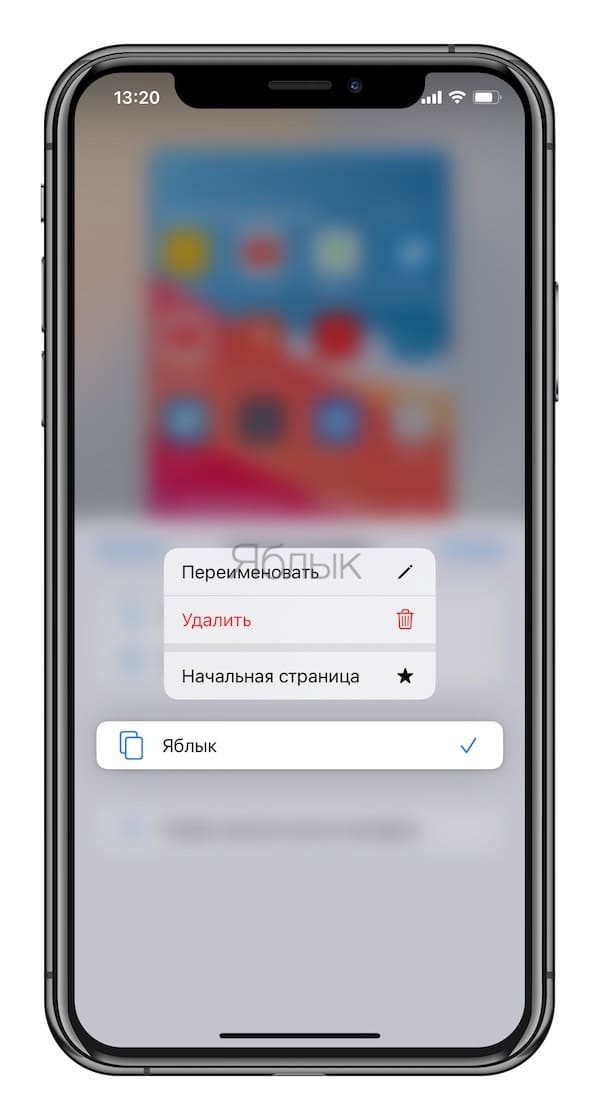 6. And to add new tabs to this group, just click on the tabs button, and then on the icon "+"… All new tabs will be added to the newly created group.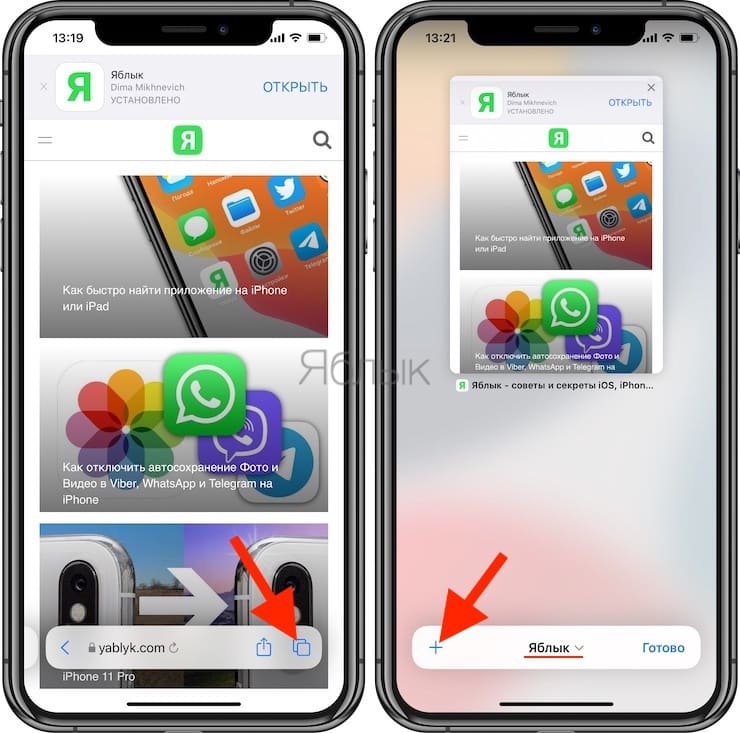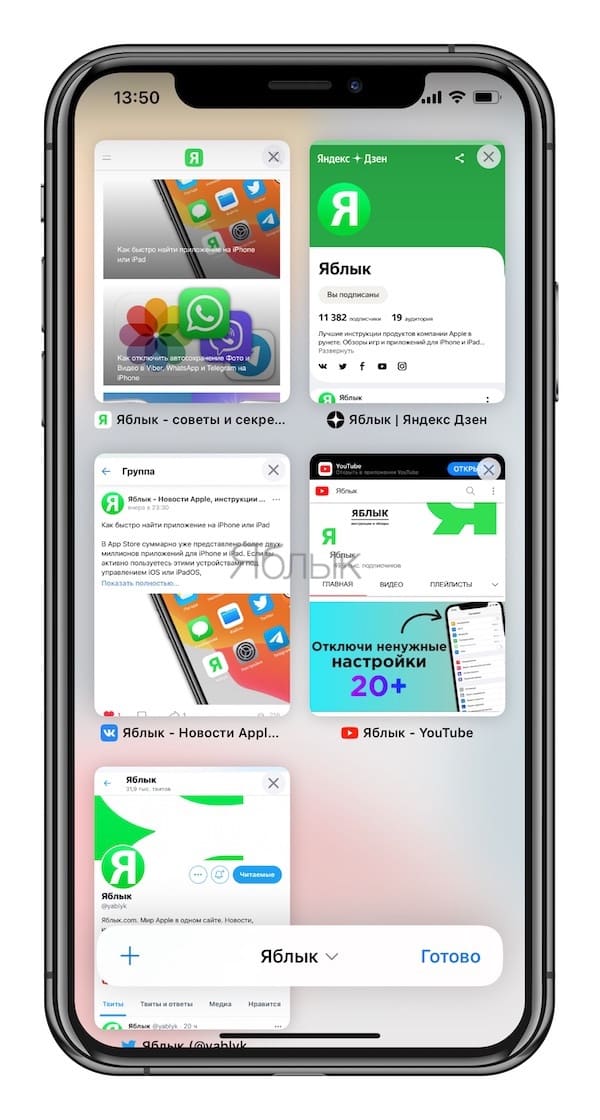 7. You can also move tabs between tab groups. To do this, press and hold a tab in the group and tap the "Move to tab group". This menu also allows you to organize your tabs by title or website.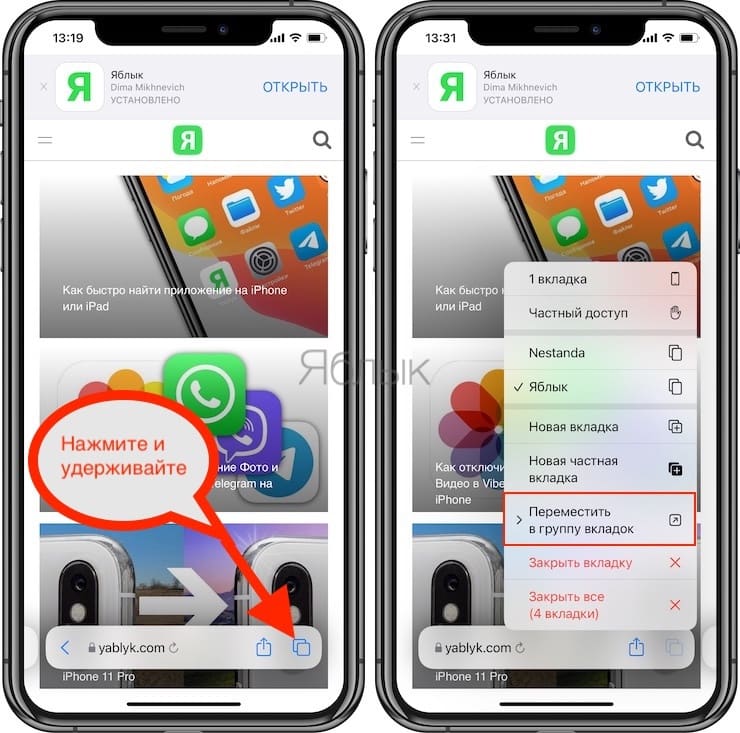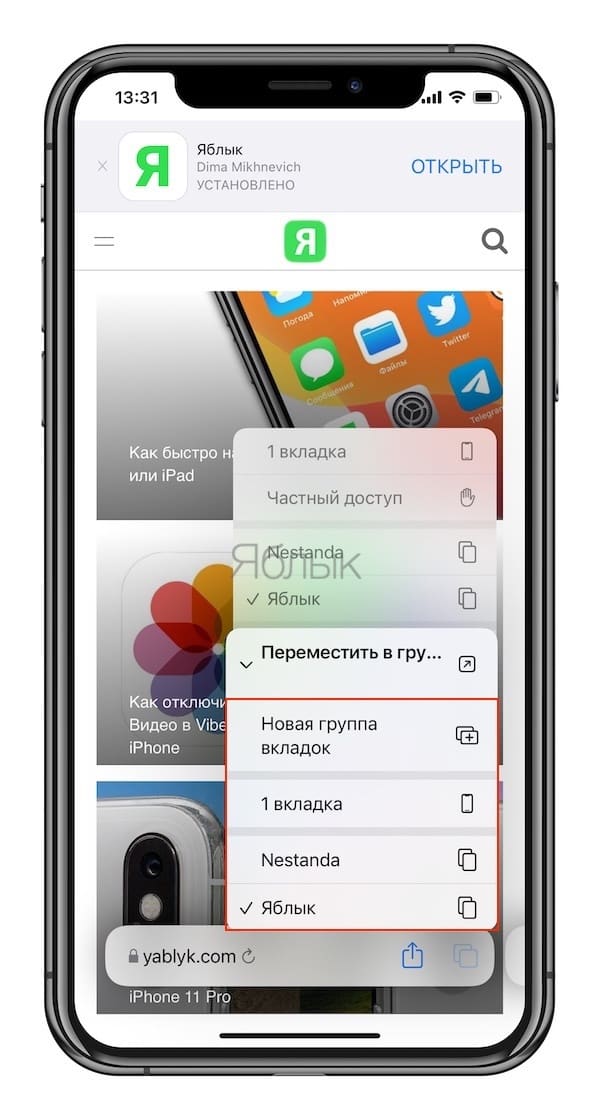 8. If you want to close all tabs in the group, press and hold the tab button on the open web page and select "Close all tabs".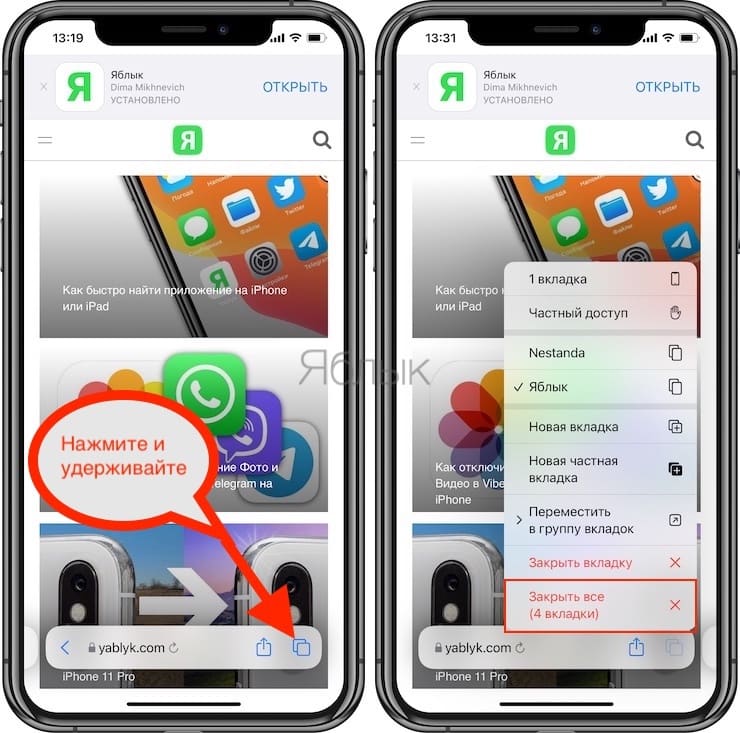 As you can see, the new Tab Groups feature in iOS 15 / iPadOS 15 turns out to be quite functional. It is possible to navigate between different groups of tabs by swiping left or right on the address bar.
♥ BY THEME: How do I call FaceTime from Windows or Android?
How do I use tab grouping in Safari on Mac?
On Mac, grouping of tabs works in a similar way to how it does on iOS, but access to groups is still slightly different.
1. Open Safari on your Mac.
2. Click on the sidebar in the upper left corner. Here you will see the option to create "New group of empty tabs " or "A new group of tabs with this tab "…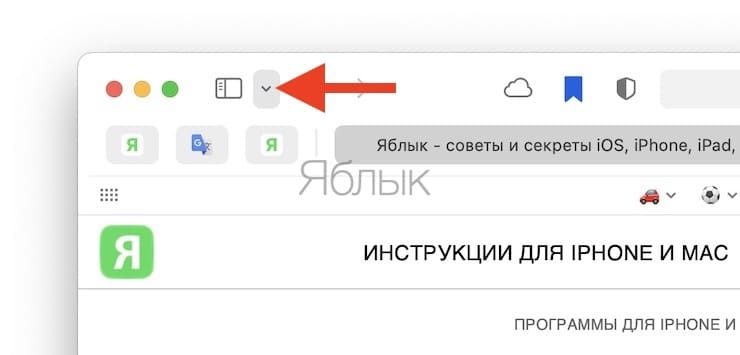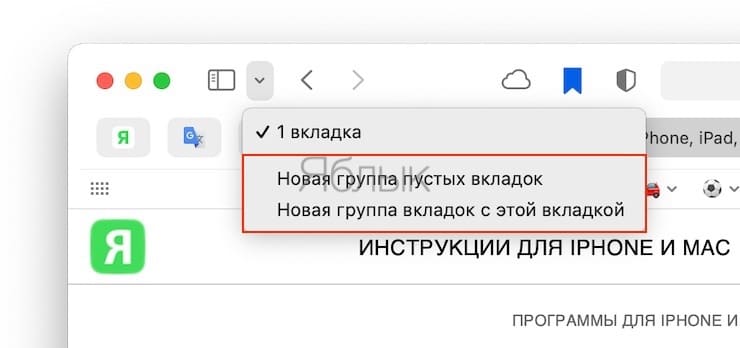 3. You can give a name to the new tab group, or if you want to rename it, you will need to right-click on the tab group in the sidebar. You can also delete the group using this menu or copy all the URLs of the open tabs.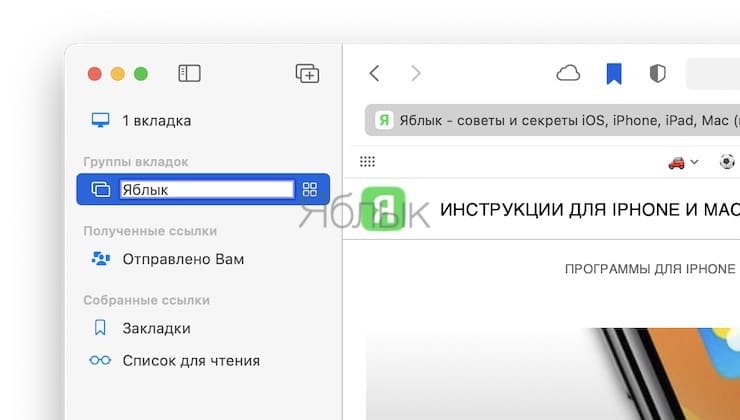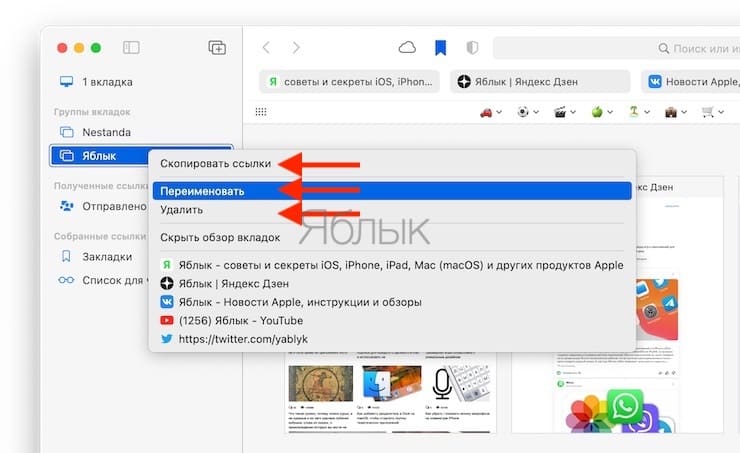 4. Your tab groups are available in the sidebar, and you can click and hold a group to move around the list.
5. To move a tab between groups, right-click the tab and select "Move to tab group".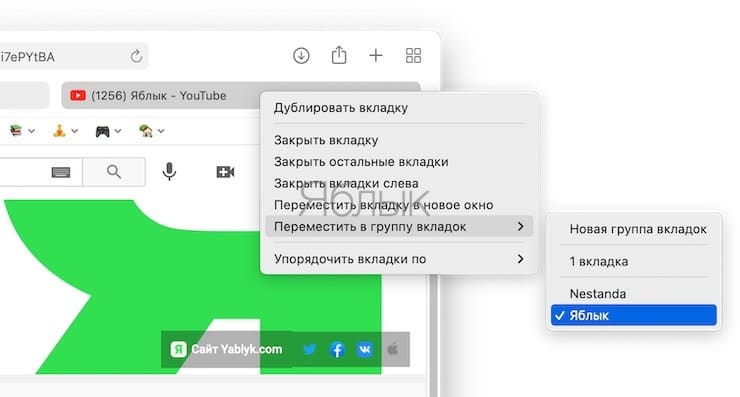 6. If you want to view all the tabs in a group on one page, click on the corresponding icon to the right of the group name or right-click on a group of tabs in the sidebar and select "Show an overview of tabs".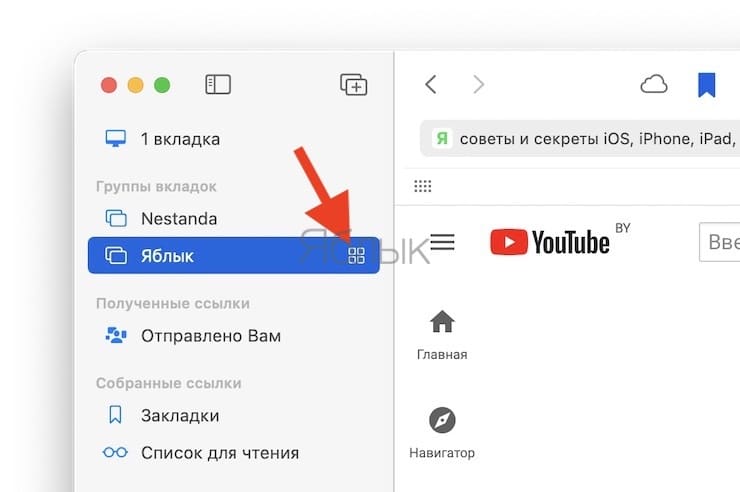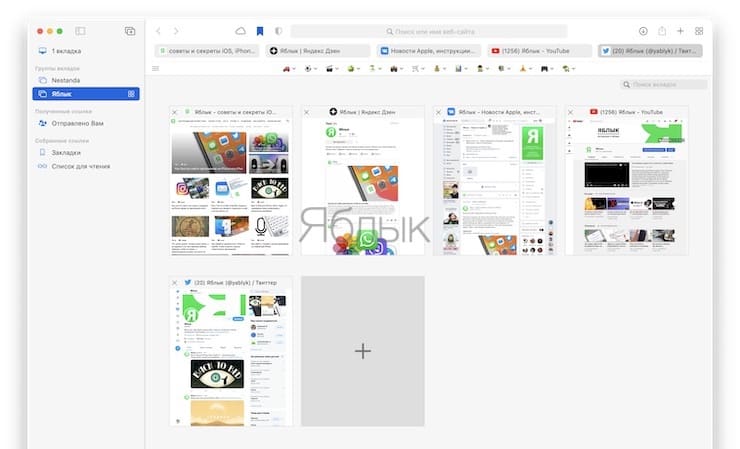 ♥ BY THEME: How to recognize text from photos on iPhone without installing third-party applications.
Conclusion
Tab Groups are definitely a useful feature in Safari, especially on iPads and Macs with their large screens. You can create different groups of your tabs and easily access the items you want. Groups also sync across all connected Apple devices for easy access to information. At first, you may think that this whole idea of ​​grouping tabs makes life more difficult than it helps, but you will quickly get used to this opportunity and appreciate it. We hope this guide has taught you how to use Safari Tab Groups on your Apple device. Tell us in the comments how you organize your tabs if you have a lot of them open in your browser.
See also: