Replica is an interactive detective novel from South Korean developer Somi, whose gameplay is based on interaction with in-game smartphones and social networks. Replica is somewhat reminiscent of the popular game Papers, Please and touches upon the very relevant topics of the fight against terrorism and the right of citizens to privacy.
Download Replica iPhone and iPad (App Store)
According to the plot, a certain country has undergone a powerful terrorist attack and now the authorities are taking the necessary measures to strengthen security and prevent terrorist attacks. In this regard, the government has given the intelligence services the right to collect and analyze personal information, in particular, data on the movement of citizens, the frequency of use of mobile phones, etc.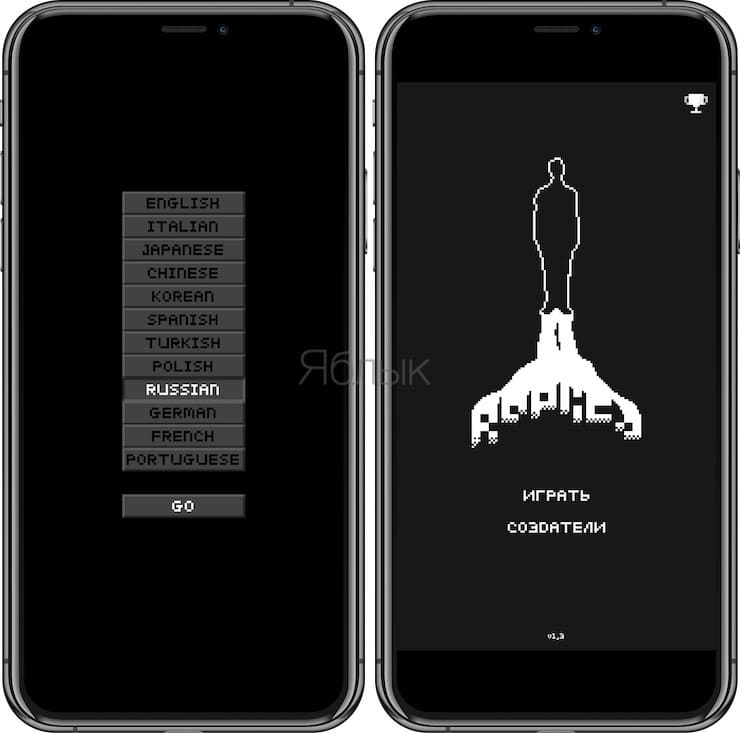 In Replica, you need to hack the alleged terrorist's phone provided by the special services and track his actions using a special application, looking for evidence of terrorist activity.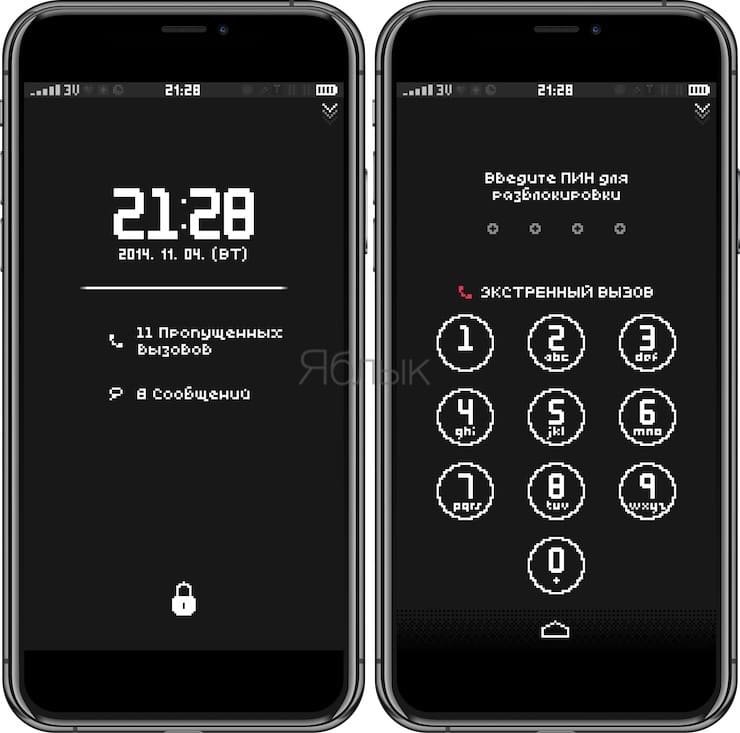 The whole action of the game takes place on the screen of a mobile phone. To obtain information, the player will use any way: open the status bar, launch various applications, view the list of contacts, make or receive calls, view mail, SMS messages or correspondence on social networks.
♥ BY TOPIC: A series of popular Lifeline text quests for iPhone and iPad…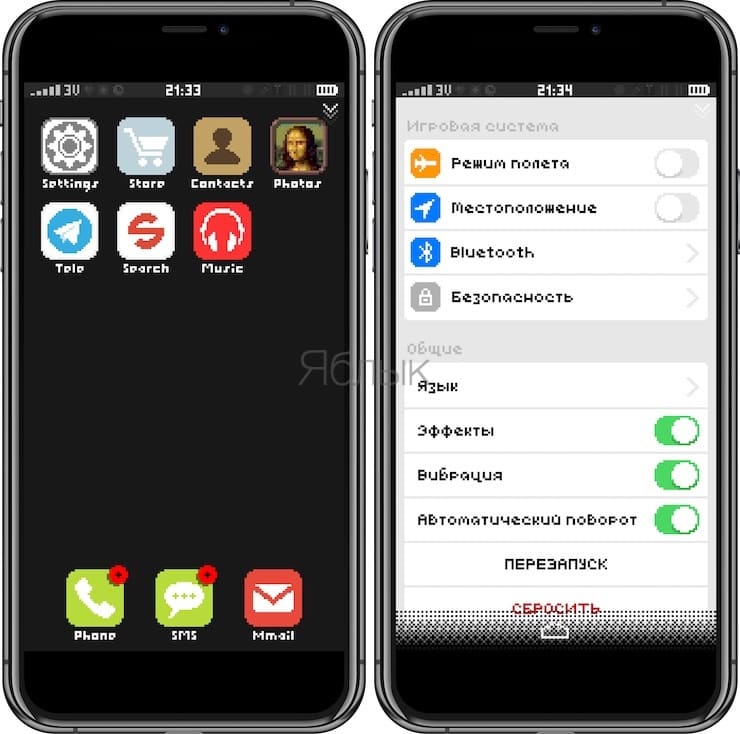 Despite the 8-bit graphics, the Replica simulates the smartphone interface so realistically that you have to take care not to accidentally confuse the buttons in the game with the buttons on a real phone. In the game, you can exchange messages, change application settings and Bluetooth. Replica even includes a music player and clones of popular apps. For example, Like is very similar to Facebook, and Follow is very similar to Twitter.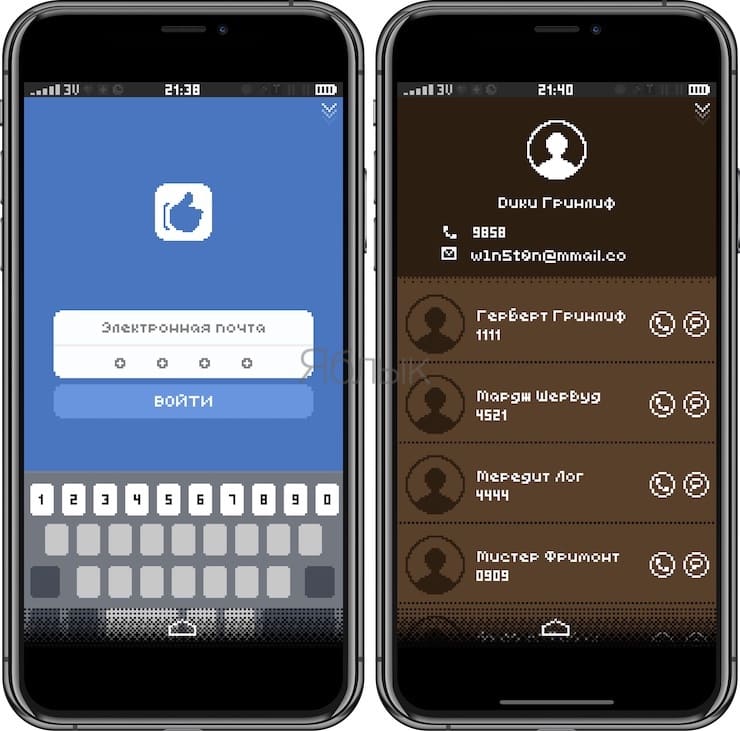 The game does not have the ability to save progress, so if you have to delete the game for any reason, be prepared for the fact that the passage will need to start over. Replica is a game that requires close attention. If you just follow the directions and skim the messages superficially, you will miss out on hidden clues that can only be discovered by being extremely observant. The player will need a lot of patience in order to look over the same applications and messages over and over again in search of useful information or details that were missed earlier.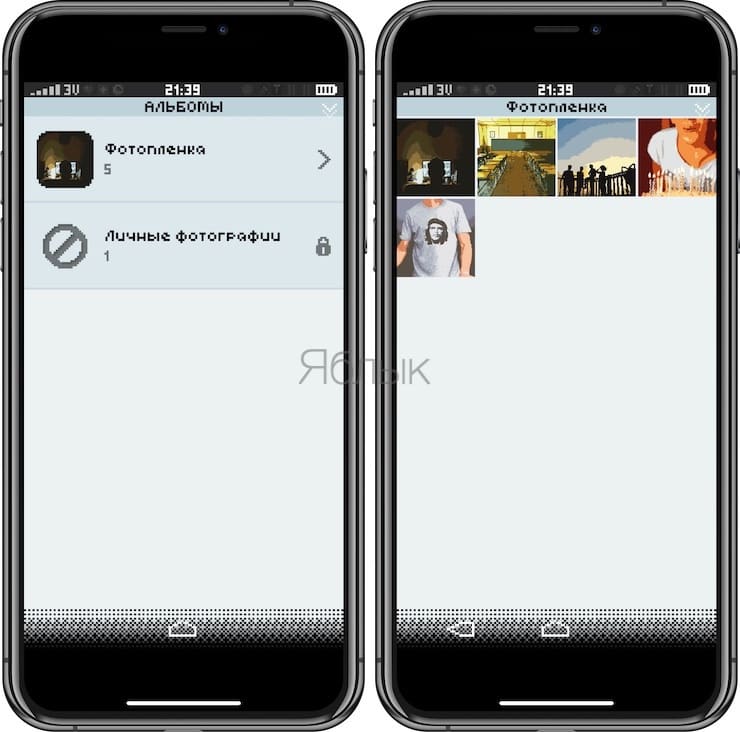 Replica features 12 endings, each of which complements the main story, making you want to return to the game and discover even more interesting things.
Despite some shortcomings and a rather short play time, Replica – the game that has received many prestigious awards, allows you to feel like a hacker and get a glimpse into someone's personal life using a mobile phone.
The game is fully translated into Russian.
The app is compatible with iPhone, iPad and iPod touch running iOS 9.0 or higher.
Download Replica iPhone and iPad (App Store)
See also: