Apple's Reminders have always been a solid basic app for organizing things, but with the release of iOS 15, this organizer took it one step further by adding tags as an additional way to organize your notes.
♥ BY THEME: Tags in Notes on iPhone, iPad and macOS: how to use.
If you use tags in any other application, you can easily understand its capabilities in Reminders. With the help of tags, you can significantly speed up the search for the records you need.
Initially, make sure the Reminders app is using iCloud on all of your devices. For this:
On iOS go to "Settings»And click on your name at the top. Then select iCloud, scroll down to "Reminders»And tap this item to activate it.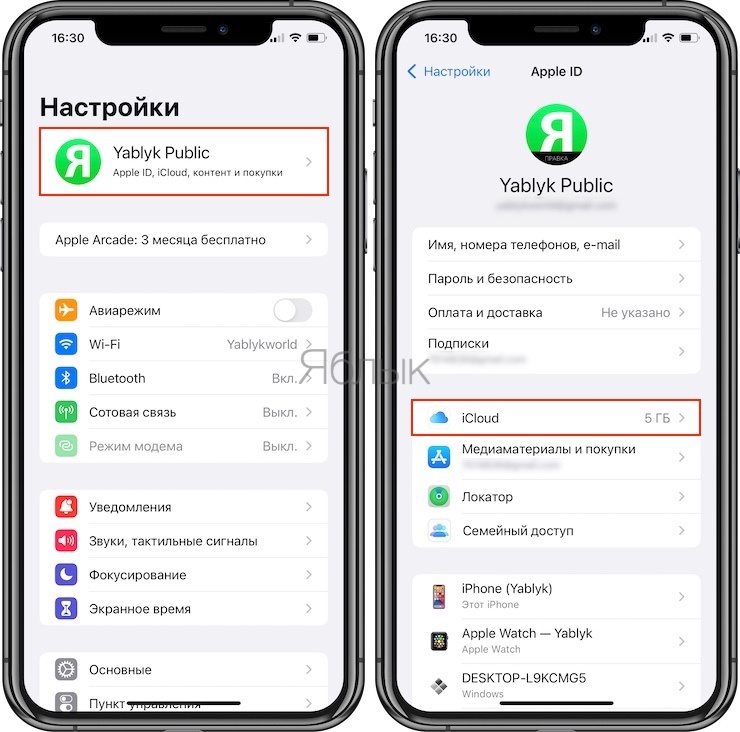 On a Mac, go to "System settings", Press Apple ID and mark in the list "Reminders".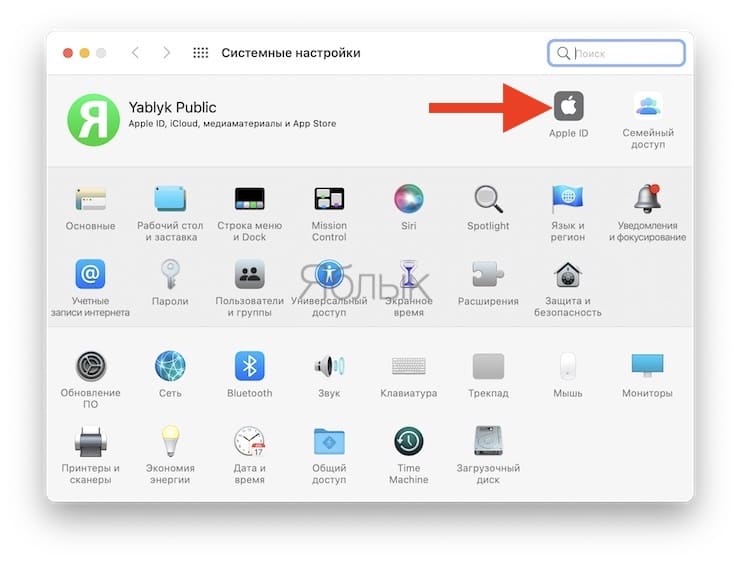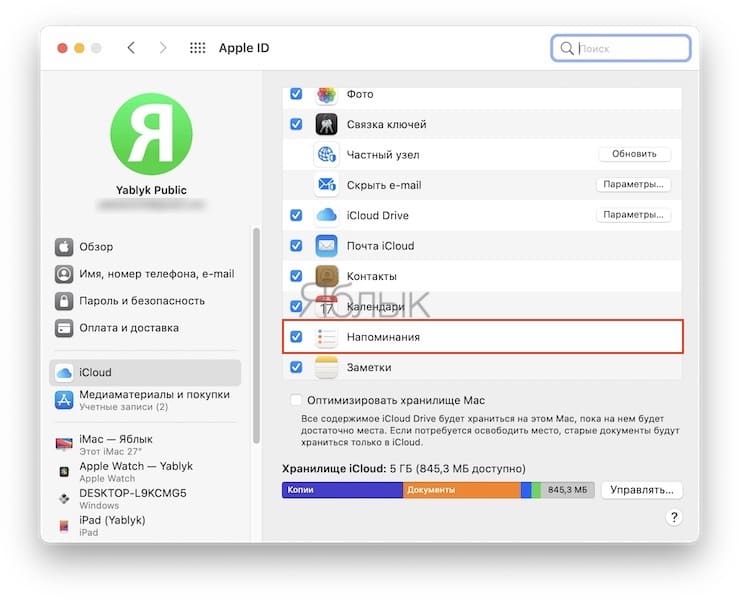 You probably already have this all set up, but whether it's the default setting or you've just turned on iCloud sync, you can now add tags on any device.
♥ BY THEME: How to recognize text from photos on iPhone without installing third-party applications.
How do I create a tag in "Reminders" in iOS 15?
1. Open the application "Reminders".
2. Click the button "+ Reminder" in the lower left corner.
3. Write a reminder or task as you normally would.
4. Then press the # symbol that appears above the keyboard.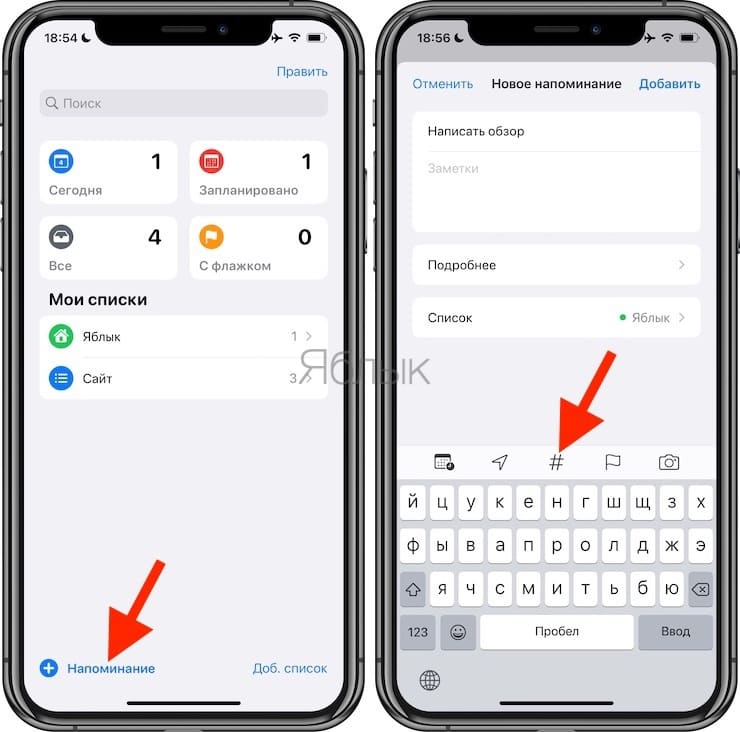 5. Enter a tag, then tap the space
6. "Reminders" put a # symbol in front of the tag, and also change their color to show its activity.

7. Now enter more words (other tags) and then put a space, or …
8. Click the "Add»To add a new reminder.
9. On the main screen of the "Reminders" application, a section will appear. "Tags"containing the tags used.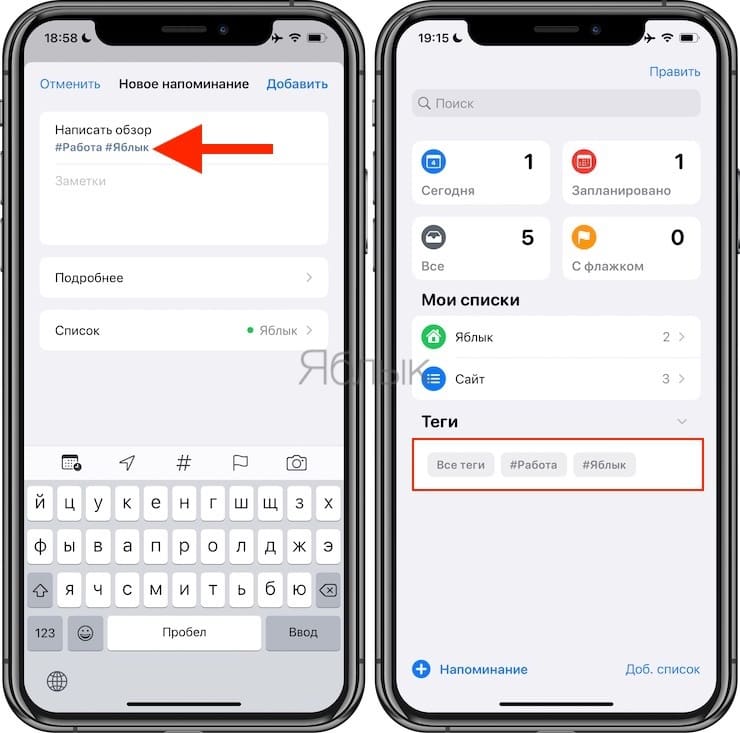 Please note that if the usual autocorrect bar (predictive typing) is displayed above the keyboard as you type, it will not automatically correct the text. Nothing prevents you from writing tags like #checkmail when you want to.
If you add a tag and then tap elsewhere in the reminders, such as to make a note or change the title, you can press # again to navigate to tags. Please note that there is no explicit limit on the number of tags in your reminder.
It is a good idea to decide in advance for yourself whether you will use singular or plural. For example, the tags # problem and # problem are completely different. If you get into the habit of using tags, you can always quickly find what you want. At the same time, you will not accidentally come across a similar reminder, but with a different tag.
♥ BY THEME: Is your iPhone taken when you sleep? How to check.
How do I find reminders using tags in iOS 15?
1. Open the application "Reminders".
2. On the home screen, scroll down to the heading "Tags:"
3. Now click on the tag of interest.
The moment you click on any tag, you leave the main page and go to the page of the selected tag. All the tags you have used so far are arranged as buttons in a horizontal line, with the one you clicked highlighted in blue.
All reminders containing this tag will be placed under this list.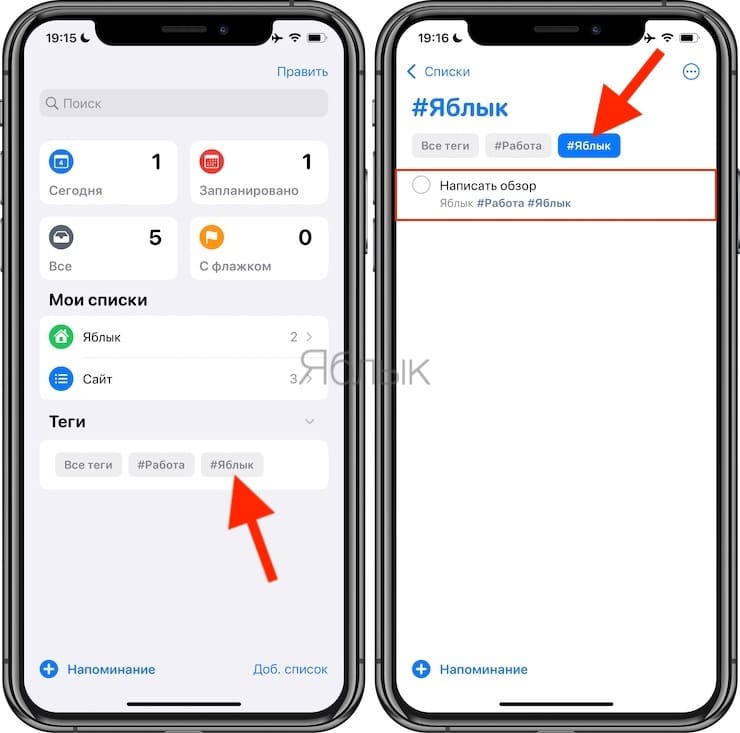 This is sufficient for working with tags in Reminders. Perhaps you once decided that some reminders require the # tag is important and that the required elements will be displayed.
♥ BY THEME: How to turn on flash (flashlight) on calls and notifications on iPhone.
Benefits of using tags in Reminders
When you click on multiple tags, the results are always the same – you are presented with a list of reminders that match the set of tags you specified. So if you remember that there is a certain task associated with visiting client Ivanov, then you can search for a reminder by tags # Ivanov and # trip.
Reminders have different lists, similar to how more powerful organizer apps use projects. When you have a lot of things to do, it is worth creating different lists for different topics, for example, one only for Ivanov.
If you do this, you can simply open the Ivanov list when you need it. But with the help of tags, you can apply # urgently to Ivanov reminders that are associated with your employee or your boss, or with a visit to the doctor with that last name.
Tags allow you to view the lines of a project or list, they give you the ability to split tasks into parts. And now it can be done automatically using smart lists.
♥ BY THEME: How to lower the iPhone screen to reach the top of the display with one finger.
How do I use tags to create automatic smart lists in iOS?
1. Open the application "Reminders".
2. Now click on "Add a list»In the lower right corner.
3. Enter a name for the new list.
4. Click on "Convert to Smart List".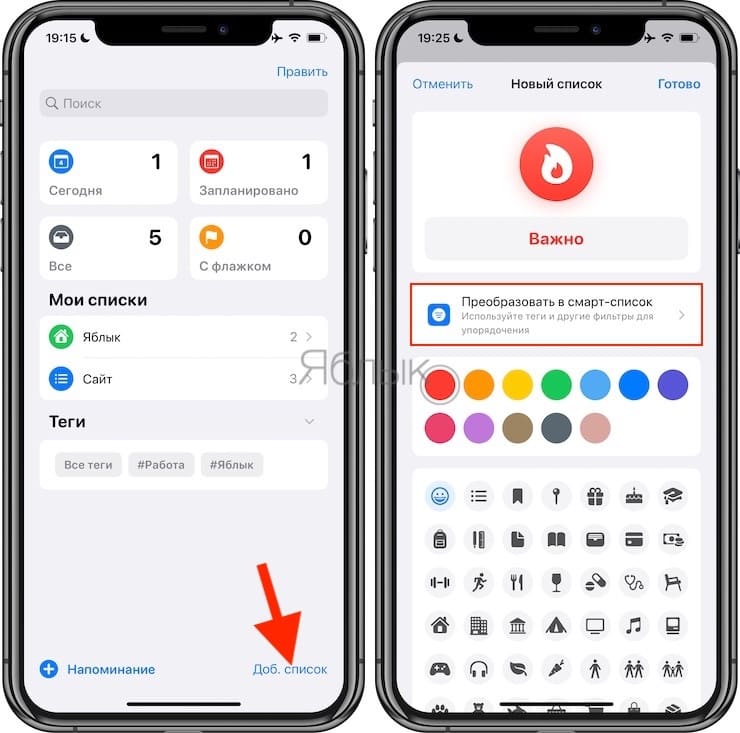 5. Click on the opened page to select multiple tasks (tags).
6. Now press "Ready".
7. Choose a color and an icon for the list
8. Click "Ready".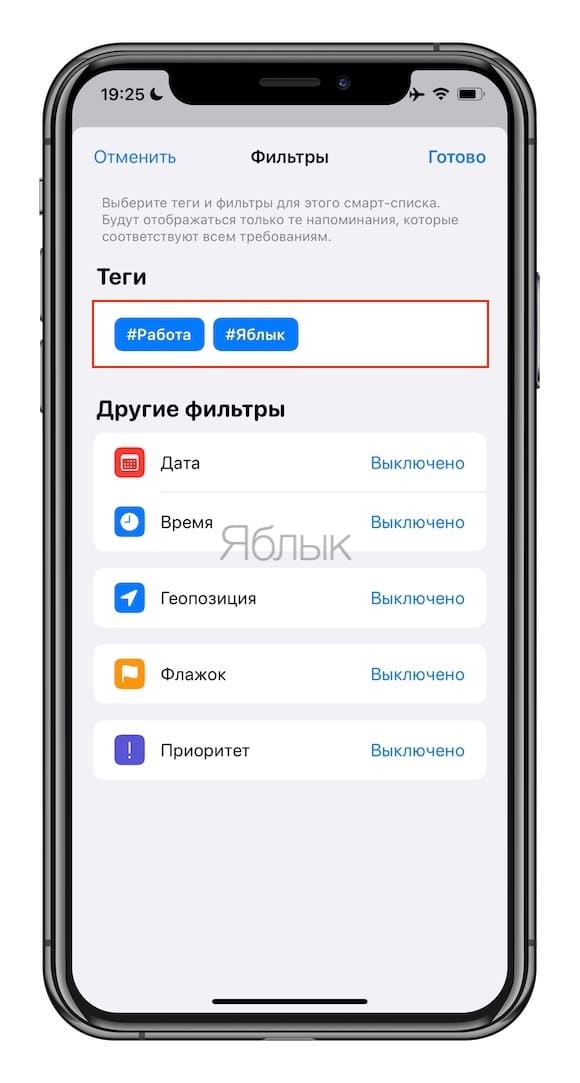 You now have a new reminder list that works just like any other list, except that it updates itself. Every time you create a new reminder and assign it the correct tag or combination of tags, it automatically appears in this new smart list. A gear icon is added to the smart list icon.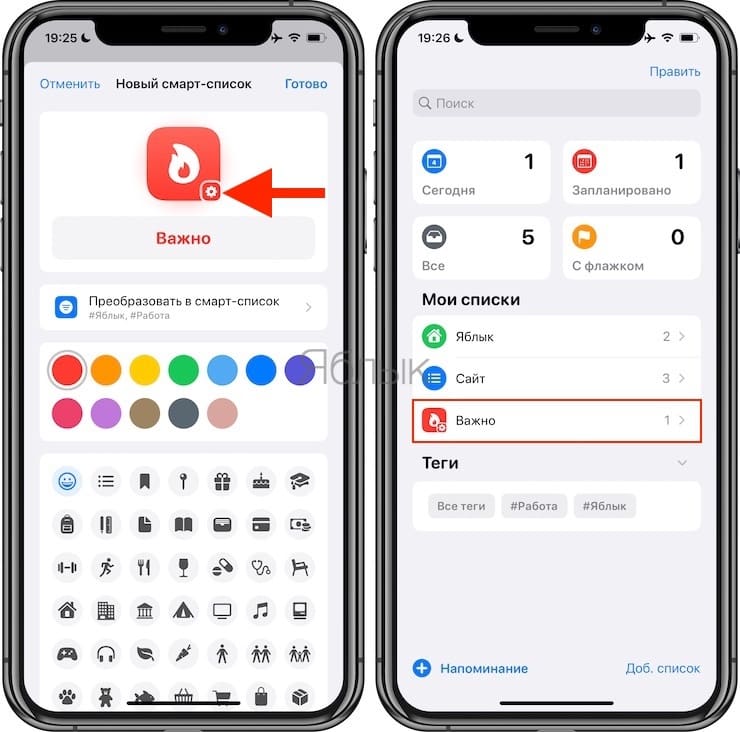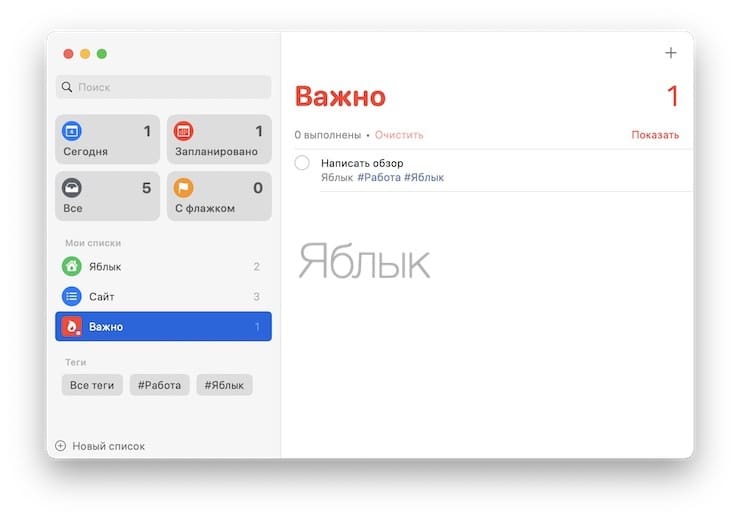 Tags in Reminders on Mac
♥ BY THEME: How to gift someone a paid game, program, or movie from an iPhone or iPad.
Conclusion
The ability to work with tags is not new, even for Apple. Back in 2013, the company began to make widespread use of this element in macOS, but experiments with macOS 8 and macOS 9 were short-lived. And with the release of new operating systems, enthusiasm will quickly disappear.
There is a strange feeling that Apple thinks people will use tags, but not very often. When there are several tags in the work, then everything in Finder becomes so cumbersome that searching only becomes more difficult, not easier.
Perhaps the problem could have been avoided in both Reminders and Quick Notes if there was a way to group tags. However, you cannot see only individual tags or listed in alphabetical order.
However, Reminders have kept their simplicity, but now they have a little more features.
See also: