IOS provides two ways to prevent your iPhone from ringing when inappropriate situations. For example, you can turn on silent mode (using the switch located on the side) or configure the software function "Do not disturb". Both methods turn off the sound, but there are significant differences between them, which are not known to everyone.
♥ BY THEME: How to return incoming calls on iPhone with full screen photo as before.
Silent mode on iPhone
The easiest way to mute iPhone audio is to use the switch located above the volume buttons on the left side of the case. Surely many are already instinctively reaching for the switch, going to the cinema, school, church, etc., without even realizing it.
Calls and sound notifications included: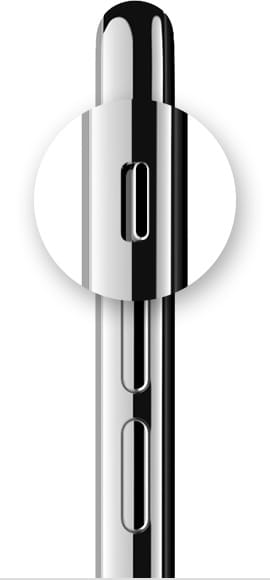 Calls and sound notifications are turned off: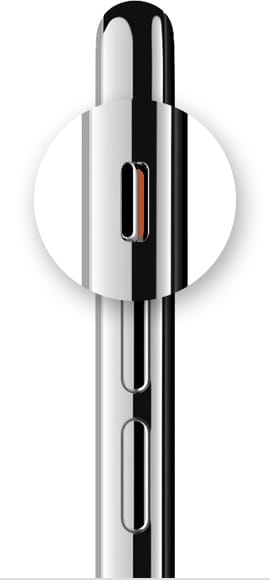 The above method turns off the sound of calls, messages, notifications and even games, however, when an incoming call is made, the iPhone will still vibrate, and when an SMS is received, the screen will light up. You can turn off vibration by going to "Settings"→"Sounds, tactile signals"And moving the switch to the left opposite to"Vibration in silent modee ".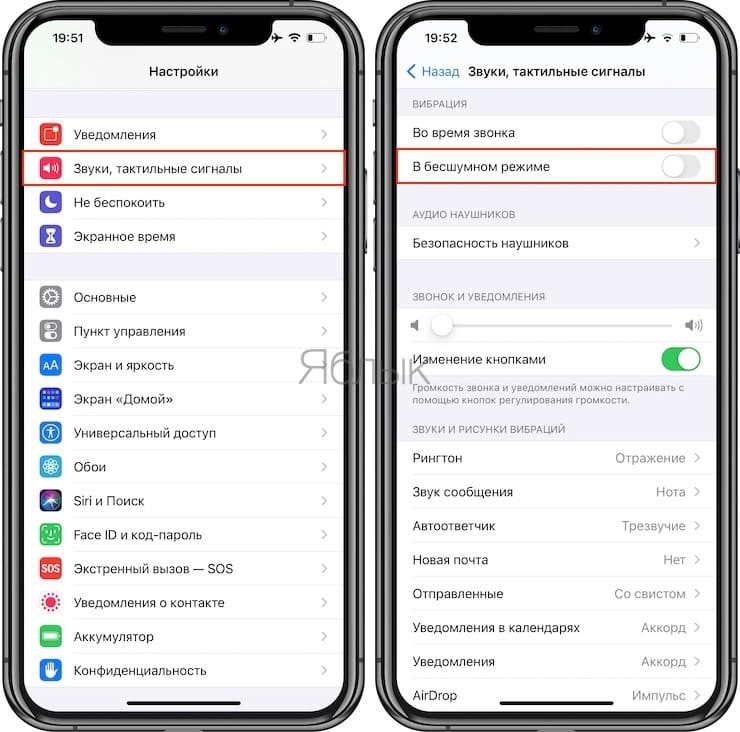 Even though vibration will be disabled, the screen will still light up when you receive an incoming message.
♥ BY THEME: 20 iPhone Camera Functions Every Apple Smartphone Owner Should Know
Do Not Disturb Mode
With the activated mode "Do not disturb»IPhone will remain silent and the screen will be turned off for incoming calls and messages. However, you can set up exceptions so you don't miss an important call.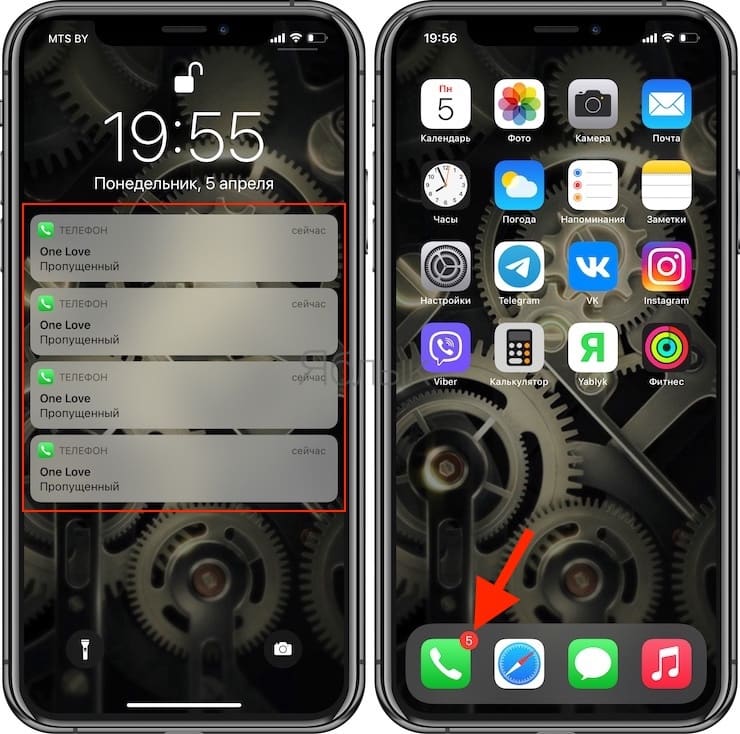 ♥ BY THEME: What happens to calls and SMS when you are in Do Not Disturb mode on iPhone or iPad.
Enable the "Do not disturb»Can be done in two ways. The simplest of them is to slide your finger across the screen from bottom to top, calling "Control point", And click on the crescent-shaped icon.
A crescent moon icon in the Control Center status bar will also indicate that mode is on. "Do not disturb":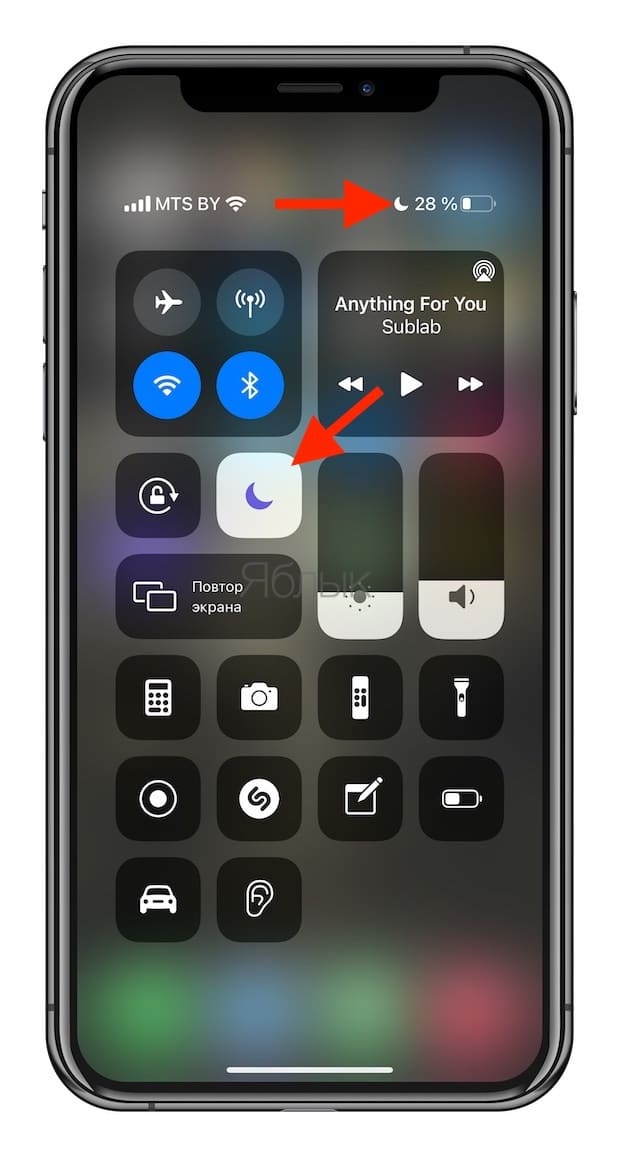 You can also go to "Settings"→"Do not disturb"And move the switch opposite to"Do not disturb".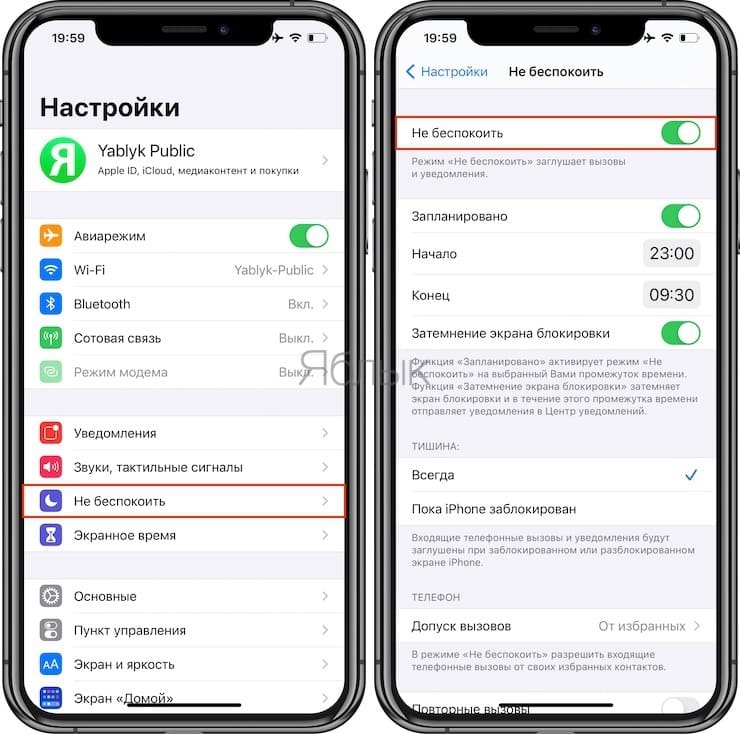 You can choose a specific time when you want the iPhone (iPad) to go into silent mode (for example, at night from 23.00 to 6.00). In addition, the settings allow you to select contacts from which you can receive calls even when the mode is activated. "Do not disturb"… Function "Call admission" Allows you to allow calls from everyone, anyone, selected users, or specific contact groups.
Option "Repeated calls" allows you to receive repeated calls from especially persistent ones if they were made within three minutes after the first one. Mode "Silence" allows you to turn off the beeps in any cases or when iPhone is locked.
How to set up the mode correctly "Do not disturb" on iPhone, iPad and Mac, we talked in detail in this material.
♥ BY THEME: 20 iPhone features that can be disabled for most users
When is Silent Mode or Do Not Disturb Mode Recommended?
The main difference between the above two modes is the glowing screen when receiving messages and notifications if silent mode is activated. If you are used to carrying your iPhone in your pocket or bag, then there is nothing easier than mute the sound by sliding the switch with one movement of your hand. However, keep in mind that vibration can be just as annoying and eye-catching as a ringtone.
If you always hold the device in your hand, on your lap, or on a table, it is best to use the "Do not disturb"So that the luminous screen does not catch the eye and does not cause unnecessary attention.
See also: