If, while reading articles in our application or viewing the Instagram feed, for example, you need to quickly Google a word, know that it is very easy to do this even without leaving the active application.
♥ BY TOPIC: 20 iPhone Camera Functions Every Apple Smartphone Owner Should Know
If, when working with any iOS application, you suddenly need to use the search across the entire system, applications or the Internet, you just need to call the Action Center with a swipe from top to bottom from the top edge of the screen, and then swipe from left to right.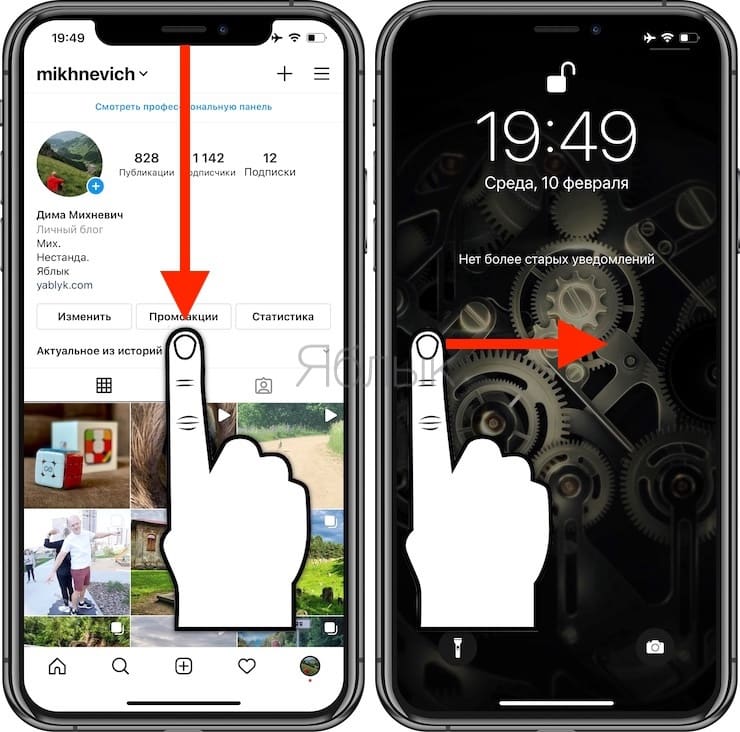 Enter the required query in the search field. Select the desired option from the proposed search selection (in applications, contacts, mail, Safari, etc.).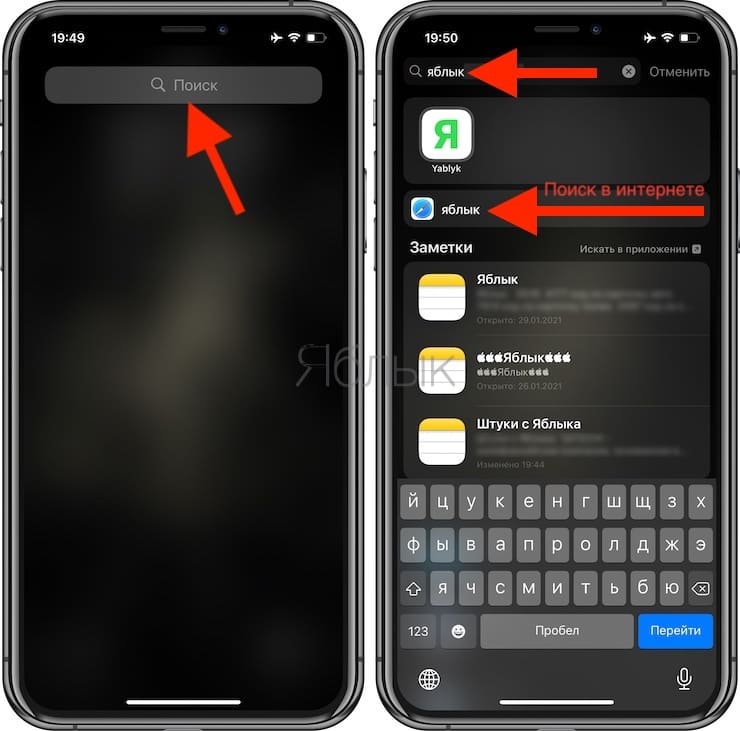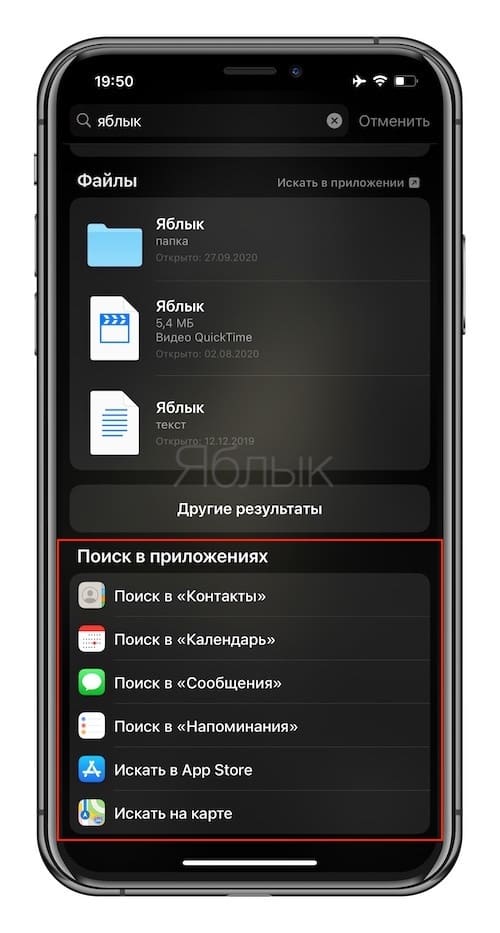 See also: