Runner, as a game genre, literally reborn with the development of mobile platforms – endless entertainment that does not require full concentration of attention and active mental activity, ideal as a time-killer during a long trip or boring lecture. Another representative of this family is a game Impossible Road by Wonderful Lasers.
Download Impossible Road for iPhone, iPad and iPod Touch (App Store)
To stand out among hundreds, if not thousands of analogs, most developers try to implement a unique gaming atmosphere in their projects – they collaborate with eminent game designers and composers, delight users with an original storyline, etc. In the case of Impossible Road gamers should not expect anything like this, here the stake is made exclusively on the fun of the gameplay.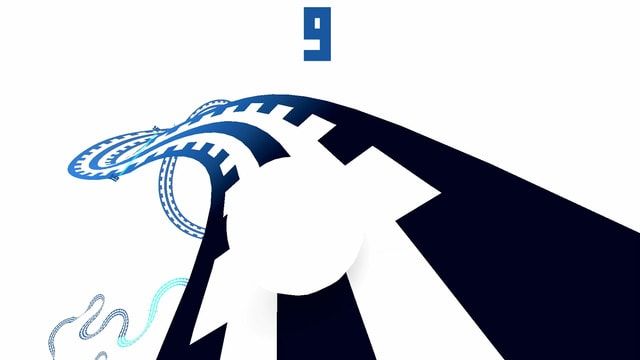 Impossible Road Is a winding track in space, going into an endless distance. On this abstract serpentine rolls no less abstract "protagonist" in the form of a white ball, which is controlled by the user. No coins, obstacles, boosters – just two virtual buttons for turning left / right and points awarded for the passing distance. The only caveat is that it is not only possible, but also necessary to jump off the track – this way you can shorten the path, but at the same time it is necessary to accurately land on the next section of the road.
Despite this minimalism, the game received high ratings from reviewers and became quite popular among users. Install Impossible Road can be used on any iDevice running iOS 9 or higher, the download link is posted below.
Download Impossible Road for iPhone, iPad and iPod Touch (App Store)
See also: