If you receive a huge number of letters and sort out not everything in order, but only the most important ones, leaving other correspondence for later, then in the future it becomes quite problematic to find unread letters. In this article, we will tell you how to quickly sort all unread emails in the application. Mail on macOS.
♥ BY TOPIC: How to change default folder icons to emoji emoticons in macOS.
Mail doesn't have any dedicated button for filtering unread emails, but smart folders do just fine.
How to view all unread messages in Mail on macOS
1… Open the app Mail on a Mac if you haven't already.
2… On the menu bar, click on the "Box"And then open"New smart box …".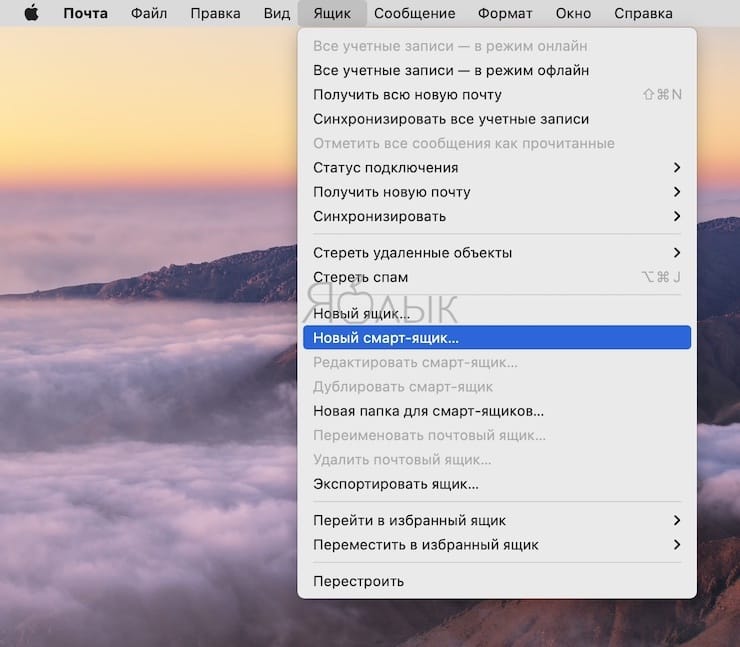 3… In the window that appears, specify the following parameters:
smart box name: arbitrary (for example, "Unread");
contains messages that meet: "all of the following conditions";
in the field with the filter, select "Message not read". If necessary, select the appropriate checkboxes to search the cart and sent items.

After entering all the parameters, press the "OK".
Now in the left side menu (and if it is not there, then press the button "Mailboxes") In chapter "Smart boxes"A new box that you created will appear. It will contain all unread messages from all mailboxes registered in Mail (letters marked with a blue dot).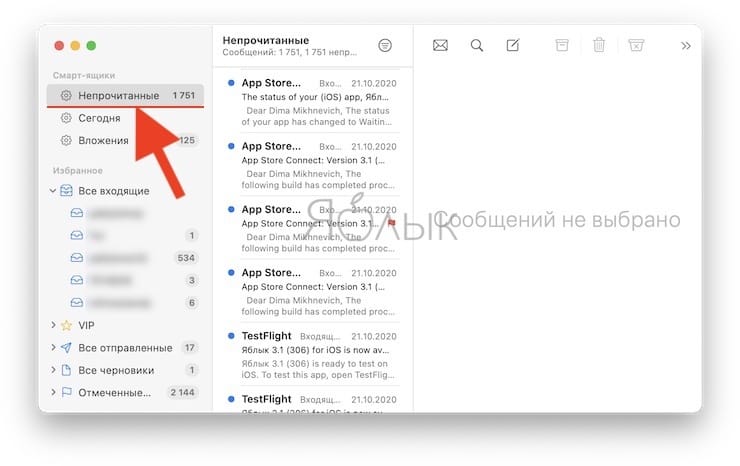 In the same way, you can create new smart boxes with even the most precise conditions.
See also: