Quite often we run some task on the Mac that does not require our presence, and we move away from the computer. You can turn off the display to save energy, but how do you prevent your Mac from falling asleep and interrupting a particular process? In this article, we will answer this question.
♥ BY TOPIC: Action Center in macOS. How to invoke, configure and optimize.
Turn off the monitor with the button
The first and most commonplace / simple / ancient way, assuming you have an external monitor, is to turn off the display via the power button. Of course, the process is somewhat cumbersome if you have multiple external monitors at your disposal. When you disconnect one external display, macOS automatically reconfigures the arrangement of desktops between the others.
♥ BY TOPIC: How to restart (restart) Finder on Mac (macOS): 4 ways.
Decrease brightness
The second way is to dim the brightness using the function keys on the Mac. Most often they are located on buttons F1 and F2… This is one of the simplest ways to mute the built-in display. The disadvantage of this method is that on older Macs, dimming occurs in a narrow range, but on newer Apple computers, you can dim the display almost until dark. The brightness of the external monitor is not adjusted.
ON THIS TOPIC:
Turn off (sleep) the monitor using hot keys
The third and most advanced way would be to use one of the following shortcuts:
Control + ⇧Shift + Eject key
or
Control + ⇧Shift + Power Button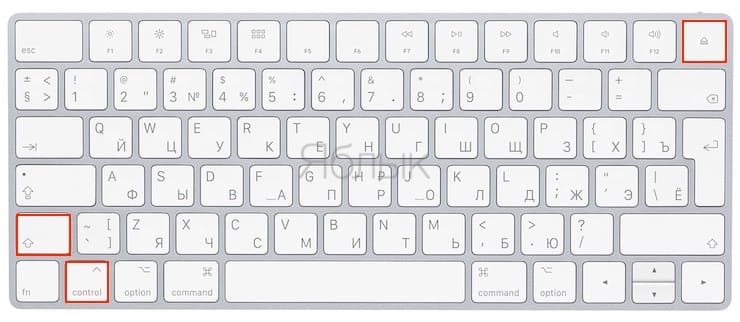 When you press this key combination, all displays connected to the Mac + the computer's own display will go out, and all system processes will continue to run.
♥ BY TOPIC: 10 useful multitouch gestures for your MacBook trackpad.
Turn off (sleep) the monitor using Active Corners
In addition, macOS has a nifty Hot Corners feature that lets you perform various commands with a gesture on the trackpad or mouse cursor. To customize gestures, open System settings and go to section Mission control…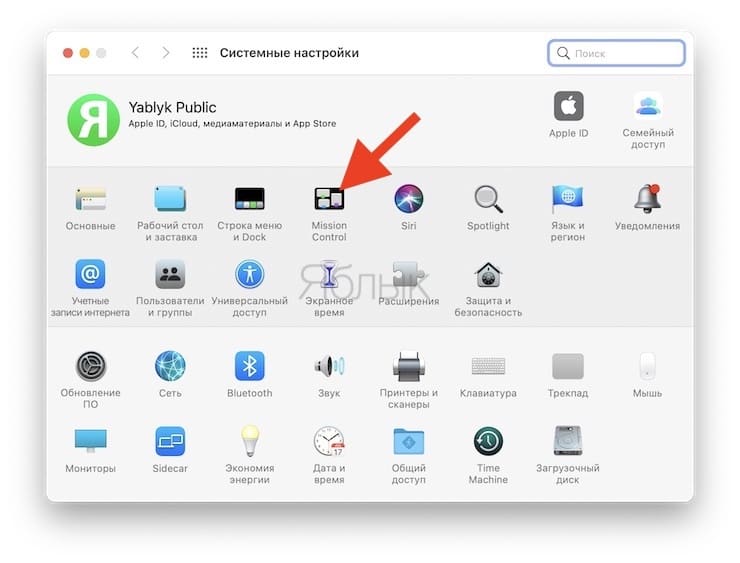 In the lower left corner, click Active corners…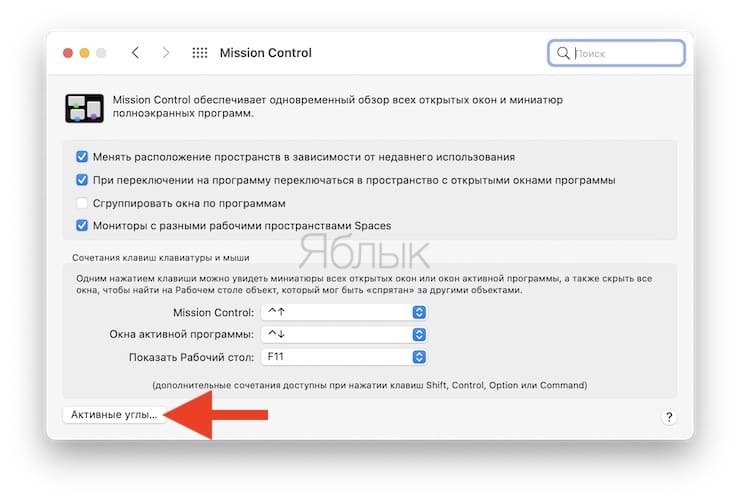 You will see four drop-down windows that correspond to the corners of the monitor. Select the required angle, specify the command Put the monitor into sleep mode and press the button "OK"…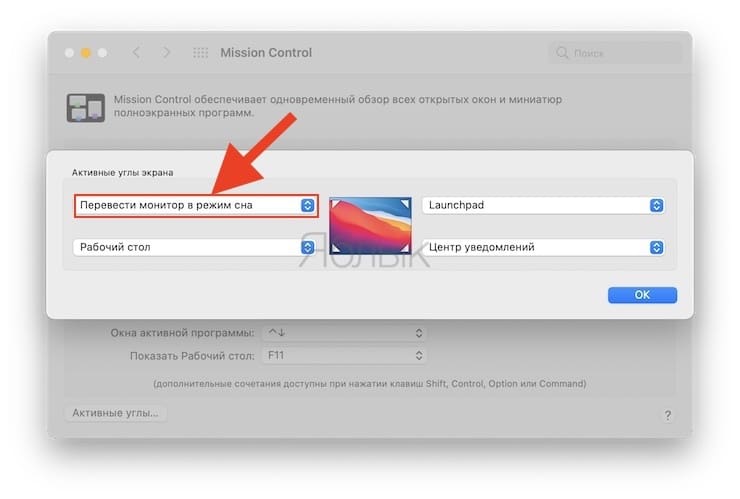 Now a gesture of the trackpad or mouse to the selected corner of the screen will automatically turn off (put into sleep mode) the monitor.
See also: