In January 2021, WhatsApp was embroiled in a scandal involving the transfer of user data to third-party services. This has prompted many to look for more secure alternative messengers. One of them is Telegram.
♥ BY TOPIC: Private messenger Signal: why everyone installs it and why is it better than Telegram?
WhatsApp messenger allows you to export correspondence to Telegram in a matter of seconds. Not only messages are transferred, but also photos and videos, both from private chats and from group chats.
To implement this feature, you need to install Telegram version 7.4 or newer, as well as for your interlocutor to be present in both Telegram and WhatsApp. If it is not in Telegram yet, then the correspondence can still be transferred, but the other party will lose access to it.
♥ BY TOPIC: What happens to calls and SMS when you're in Do Not Disturb mode on your iPhone or iPad.
How to transfer correspondence (chat) from WhatsApp to Telegram?
1. Launch WhatsApp on your device and go to the desired chat.
2. Swipe over it with a swipe from right to left and click Yet…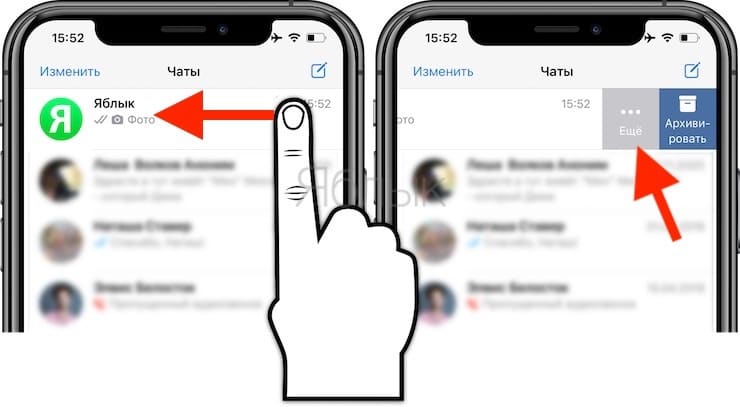 3. In the menu that appears, click "Export chat".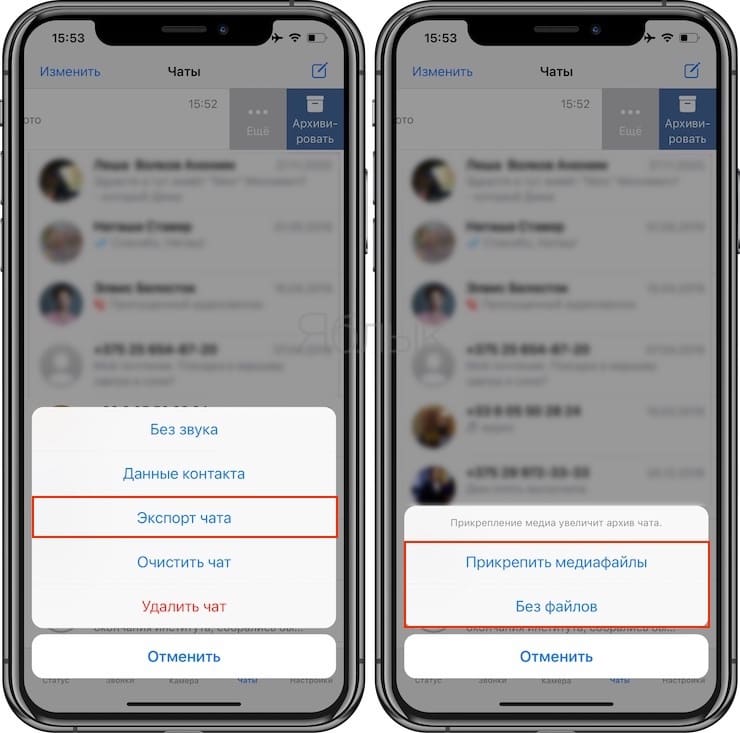 The same action can be performed by clicking on the name inside the chat.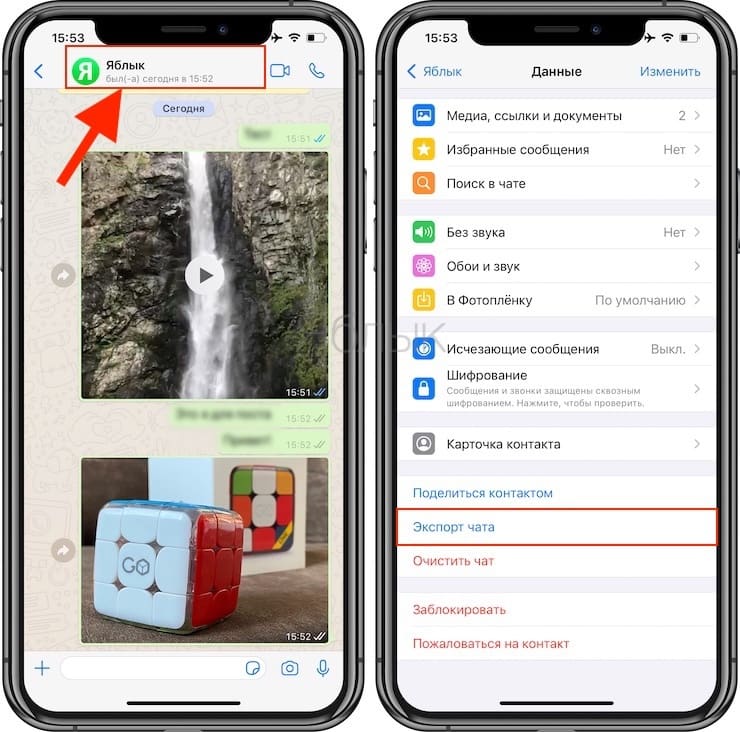 4. The messenger will offer to include in the export media files or make a copy without them.
5. After the operation is completed, the application will offer to share the result with other programs. In this window, select Telegram.
6. In the Telegram window that opens, select the chat where the correspondence from WhatsApp will be placed and click the button Import…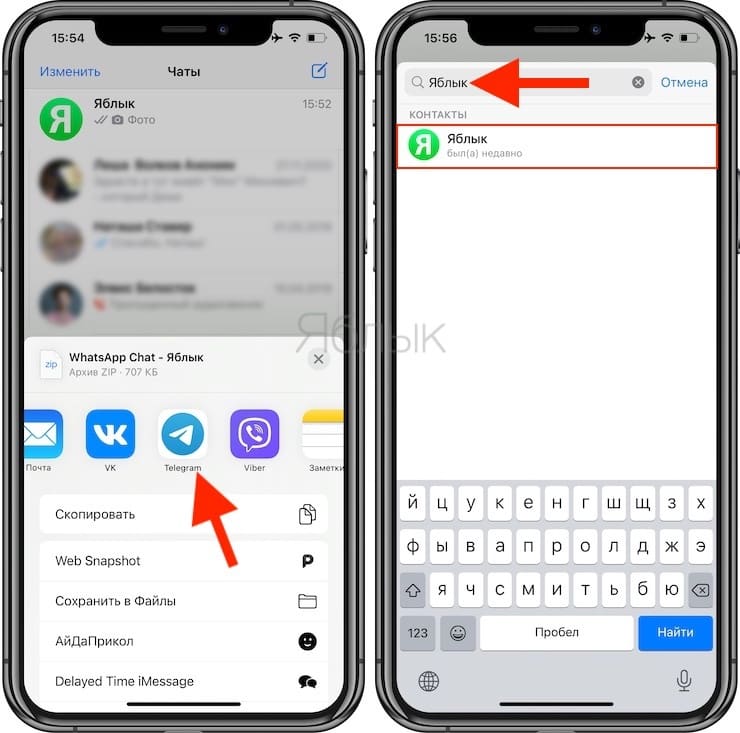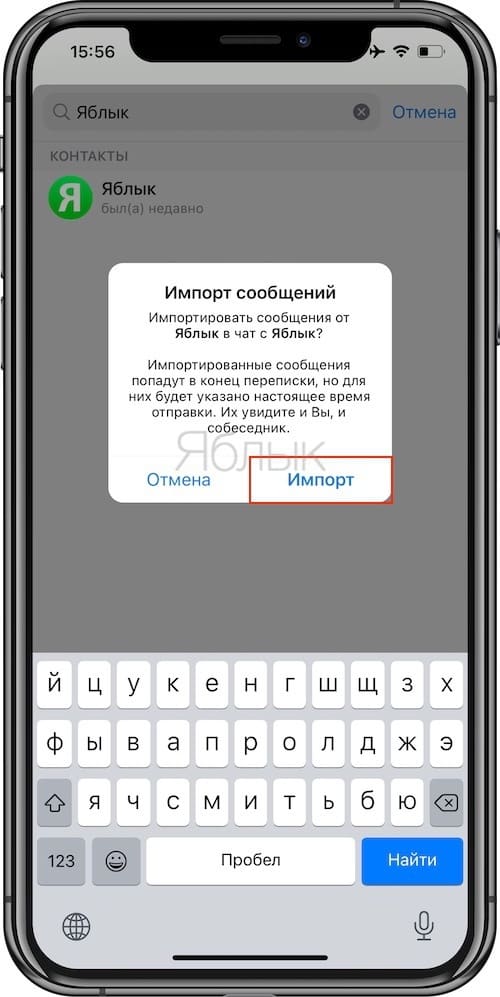 Now just wait for the end of the chat transfer.
The transfer process is the same for both private and group chats. Please note that the imported chat does not replace existing messages in the existing chat. Imported messages will be displayed next to imported messages. This information will be seen by both the creator of the channel and its members, including future ones.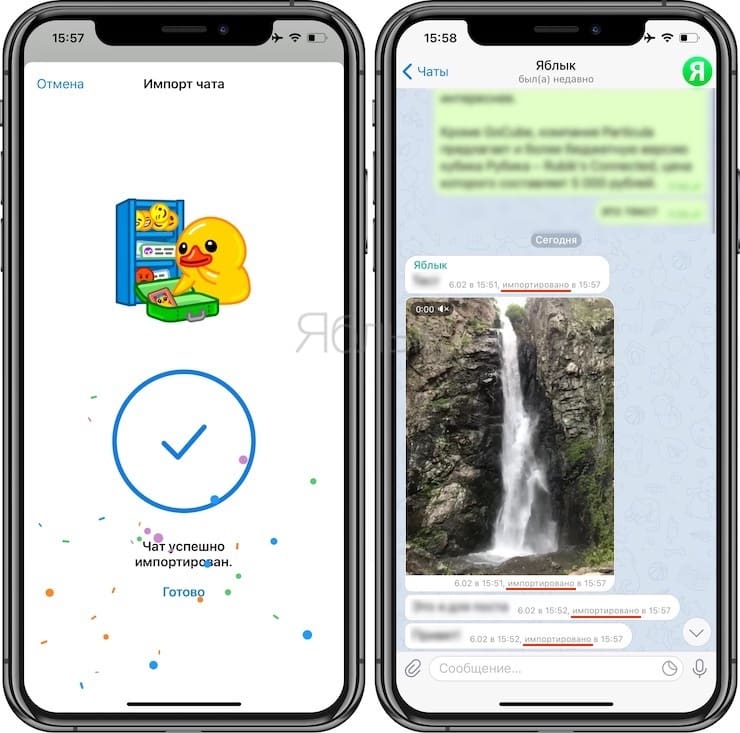 See also: