Surely every owner of an Apple device at least once in his life faced a situation when, during a FaceTime conversation, the interlocutor showed something that needed to be captured (for example, my mother wanted to share with you a pie recipe written on a piece of paper).
Until recently, this was a function that allows you to take screenshots, but now everything has become much easier. From now on, you can take pictures directly using FaceTime, and, more interestingly, not ordinary static pictures, but "live" photos (Live Photos).
♥ BY TOPIC: How to answer an iPhone call (Viber, WhatsApp, Skype) without touching your smartphone.
How to take a live photo during a FaceTime call
During a FaceTime call, a shutter button appeared on the screen of a device running iOS 11 (or later) or macOS High Sierra (or later). Click on it, and the new Live Photos photo is instantly saved in the Photos app.
Live photos are a short video along with a still image.
♥ BY TOPIC: 20 iPhone Camera Functions Every Apple Smartphone Owner Should Know
Turn Live Photos on and off during a FaceTime call
There are two things to remember about Live Photos in FaceTime:
1. It will not work to take a picture unnoticed by the interlocutor, since he will immediately receive a corresponding notification.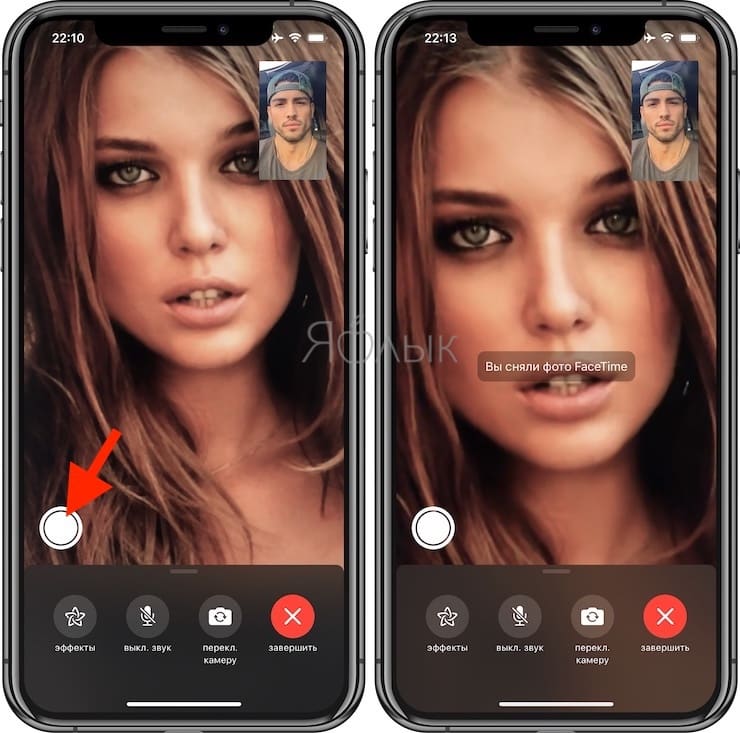 2. To take a "live" photo in FaceTime function "Live Photo During FaceTime" must be enabled on both devices.
If you do not want your interlocutor to be able to take "live" photos during a call, you can disable this function in the application "Settings" → "FaceTime" on your device.
Do not underestimate the benefits of the aforementioned features, especially when it comes to snapshot notifications. Of course, the interlocutor can quietly take a normal screenshot, there's nothing you can do about it, but you won't be able to take a "live" photo.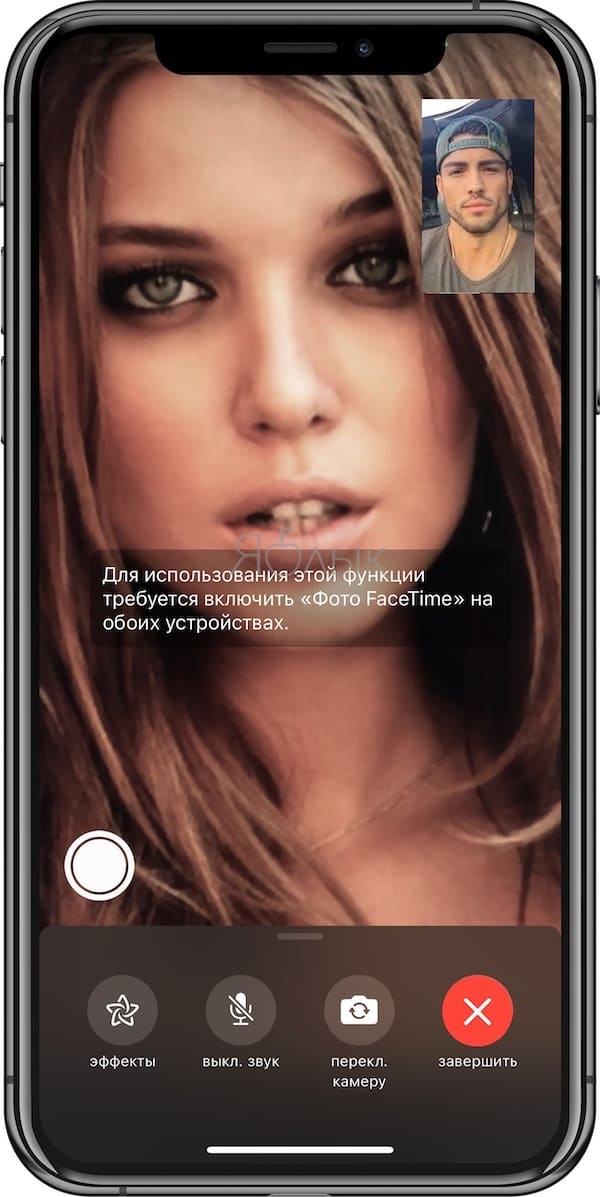 In order to disable the ability for the interlocutor to take "live" pictures, in the application "Settings" select FaceTime and just slide the switch next to the option Live Photo during FaceTime…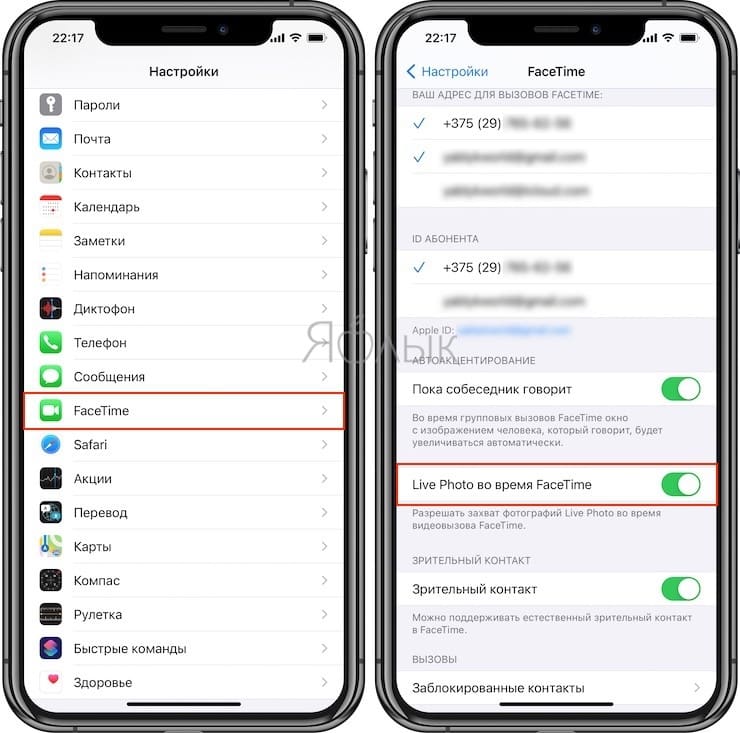 See also: