With the release of iOS 12 and macOS 10.14 Mojave, Apple has provided Apple device owners with the ability to transfer usernames and passwords from iPhone, iPad or Mac using the AirDrop function. The functionality can only be used by owners of gadgets on which the latest version of the mobile or desktop OS is installed.
♥ BY THEME: How to pass a Wi-Fi password to guests without telling it (QR code).
Logins and passwords sent via AirDrop are automatically saved to Safari passwords as part of the keychain. To access your saved passwords for sites and apps on your Mac, open Safari → "Settings" → "Passwords"… On iPhone, iPad or iPod touch: "Settings" → "Passwords and Accounts" → "Passwords of sites and programs"… This feature can be useful for users who do not sync passwords between devices, or for those who share passwords with family and friends.
♥ BY THEME: How to put on an iPhone or iPad a password of 4 characters (numbers) instead of 6.
Is it safe to send passwords using AirDrop?
If you are using third-party password managers such as 1Password or the native Apple feature ICloud Keychain for storing passwords or credit card data, this functionality may not be useful to you.
This feature is convenient in case of problems with the function. "Universal clipboard"allowing you to easily transfer content from one device to another. However, it should not be considered as an alternative. While "Universal clipboard" allows you to copy content to almost any app, passwords sent via AirDrop are saved in Safari. Significantly, passwords are transmitted encrypted over a direct peer-to-peer Wi-Fi connection between the source and the target device.
♥ BY THEME: How to enable / disable automatic installation of iOS updates on iPhone or iPad.
How to AirDrop Passcode to iPhone, iPad, and iPod touch
1. Open the app "Settings" on an iPhone, iPad, or iPod touch with iOS 12 (or higher).
2. Click "Passwords"…
3. Select the desired saved entry from the list.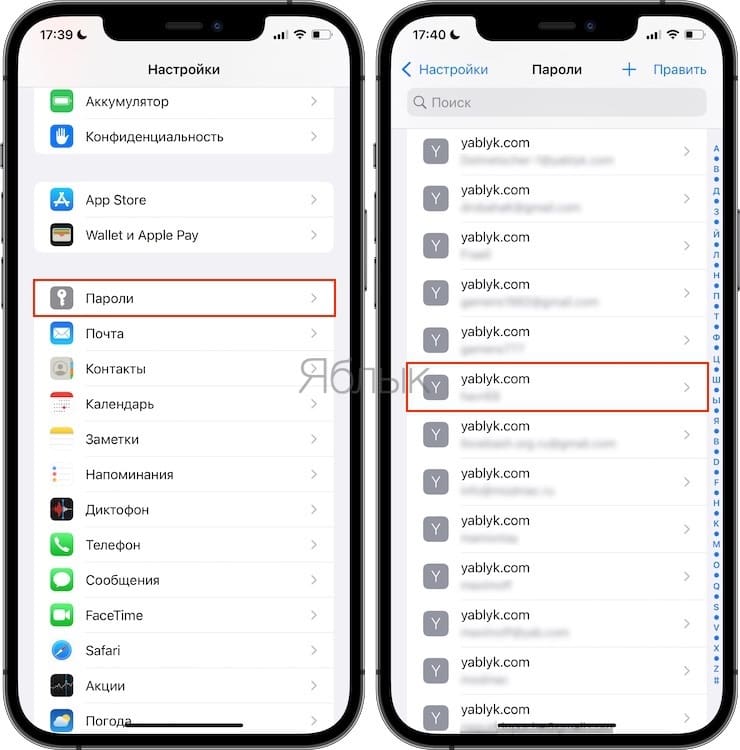 4. Click the icon Share and select an AirDrop shareable device.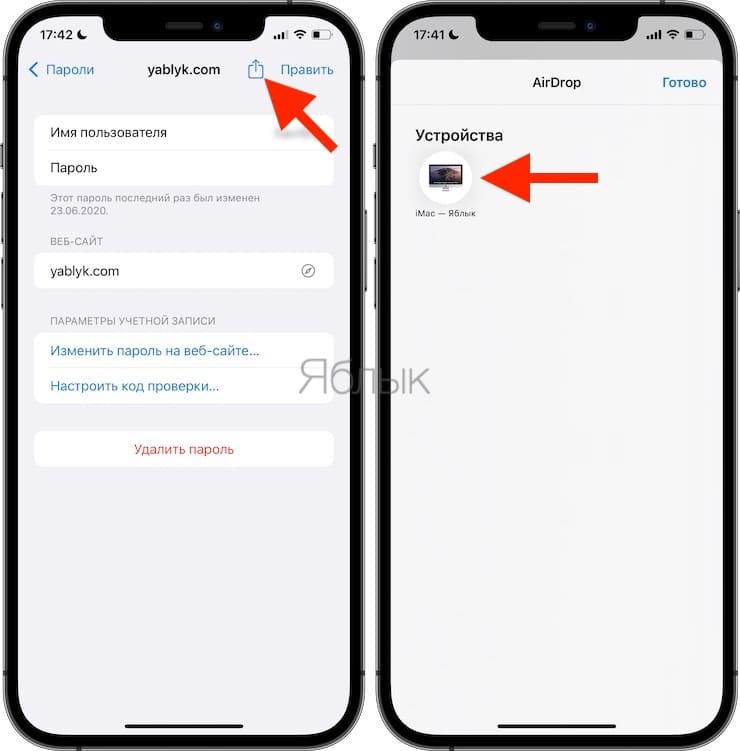 As an alternative sending option, simply press and hold your finger on the desired account until the context menu appears.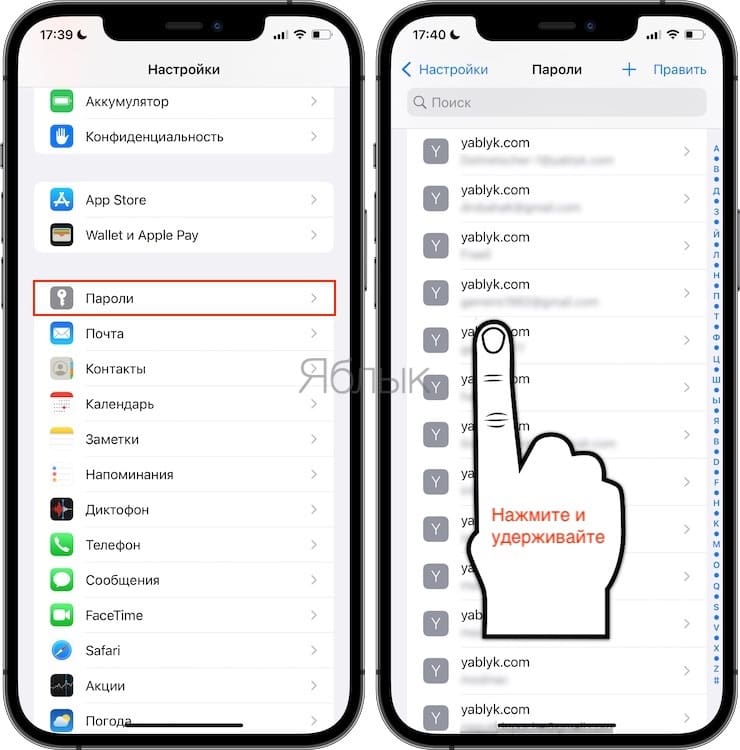 Select AirDrop.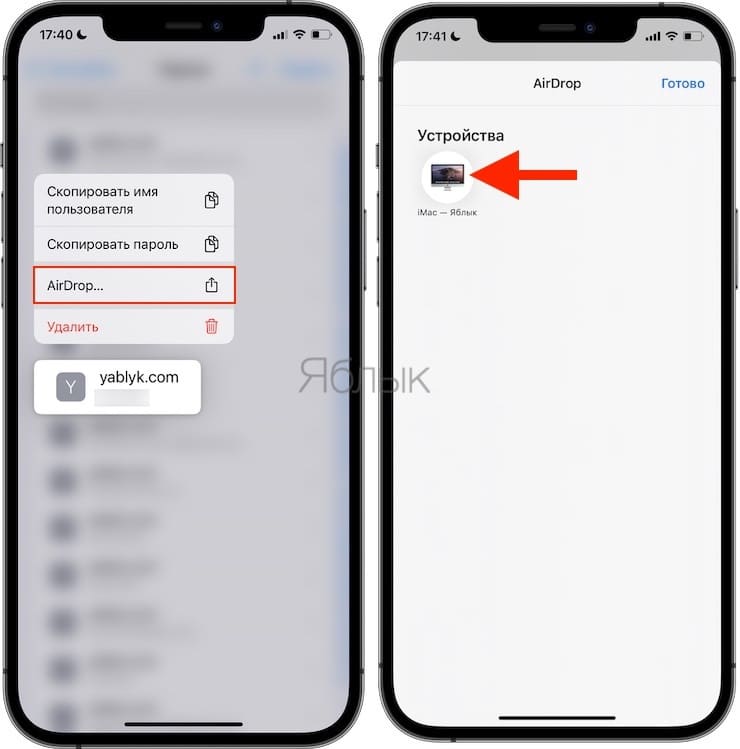 ♥ BY THEME: Which iPhone holds the battery better? Comparison of the battery life of all current iPhones.
How to transfer password using AirDrop from Mac
1. Open Safari on a Mac with macOS Mojave or later.
2. Open the Safari menu and select "Settings"…
3. Select the tab "Passwords"…
4. Unlock saved passwords using Touch ID or enter an administrator password. Click on the saved password to open the detailed information.
5. Click on the option Share in order to send the password to another device.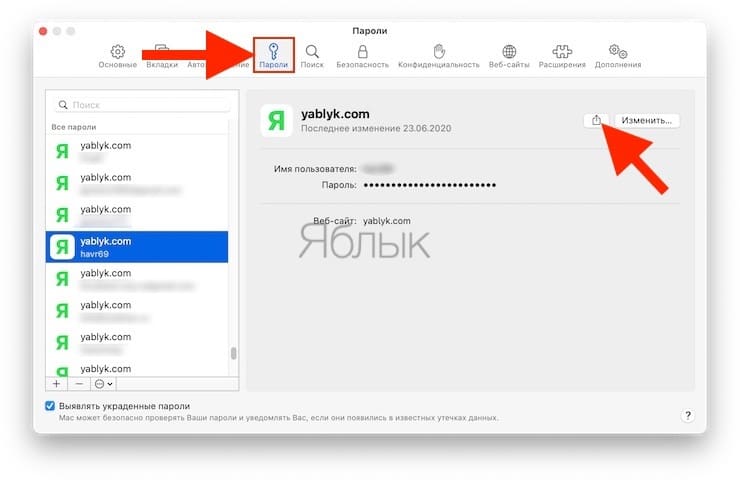 6. Select the closest AirDrop device to which you want to send the password.
Just like in iOS, Mac owners can send saved logins for websites and apps to other devices via AirDrop.
See also: