If you surf the Internet in Safari all the time, or just visit the same resources on the Internet every day, you may need a quick way to save them all as bookmarks. This will allow you to quickly open the desired page when it becomes necessary, and also significantly reduce the load on the computer.
♥ BY TOPIC: How to open your favorite sites in Safari on Mac using keyboard shortcuts.
In macOS, there is an easy way to save open tabs in Safari as bookmarks. In this guide, we'll go over the steps in detail.
In addition, for the same purposes, you can use the Tab Saver for Safari extension, which has extensive capabilities for working with tabs in the standard macOS browser.
♥ BY TOPIC: How to open closed tabs in Safari on Mac (macOS): 4 ways.
Save Safari Tabs as Bookmarks on Mac
Let's say you already have a Safari browser open with multiple tabbed sites on your Mac. Now we want to save each page as a bookmark. Do the following:
1. On the menu bar, press "Bookmarks"…
2. Select "Add bookmarks for these tabs (number) …"…

3. Select a location for your bookmarks and, if necessary, name the folder.
4. Click Add…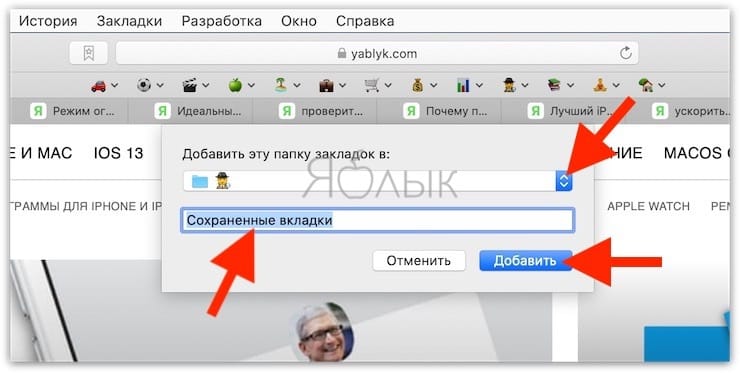 You can now navigate to your chosen location. There you will see the saved tab group as a folder. Try clicking on each of them to open the corresponding site. But you can also reopen all these links at once. There are several ways to do this.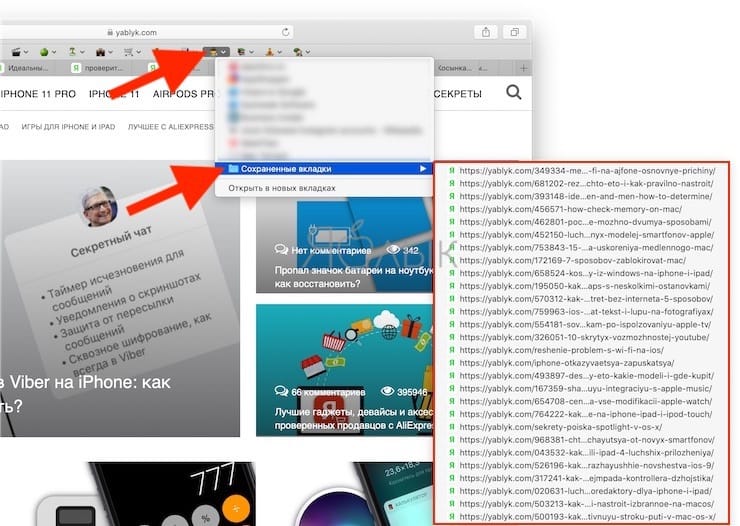 ♥ BY TOPIC: How to change default folder icons to emoji emoticons in macOS.
How to open the entire folder of saved bookmarks in Safari at once
It's easy to open this group of tabs using the Bookmarks sidebar as one of the options.
1. Open your bookmarks in Safari by clicking the button "Side panel" on the toolbar or via the menu bar Bookmarks -> Show Bookmarks…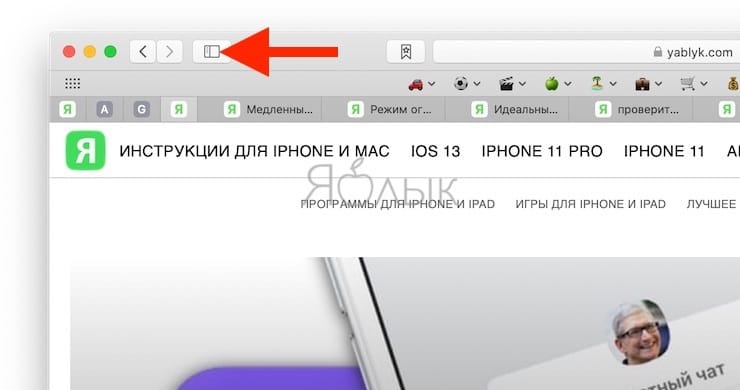 2. Find the tabbed folder you saved and right-click on it, or Control-hold and left-click.
3. From the pop-up menu, select "Open in new tabs"…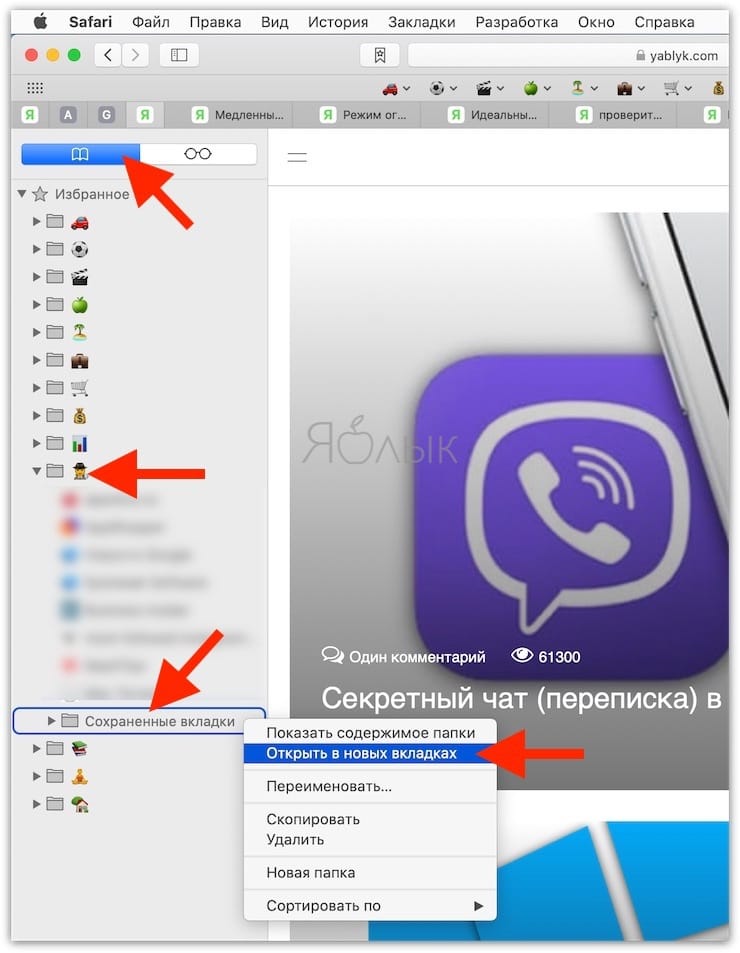 You can also open a saved tab group if you place it in Favorites… Make sure you can see this panel and the bookmarks folder created in it.
1. If the panel is hidden, click on the menu bar View -> Show Favorites Bar…
2. The saved tabbed folder will be displayed as one item. Just click on it and all your saved tabs will open. Please note that this will replace the previously opened tabs with new ones from "Favorites"…
♥ BY TOPIC: 10 Safari for Mac (macOS) Hotkeys You May Not Know
Conclusion
Saving a group of tabs as bookmarks in Safari on your Mac makes them very easy to reopen when needed. This could be a study you do, a group of sites for work, or just sites you open in the morning. Either way, this simple trick will speed up your browser experience. Do you keep an entire group of tabs this way, or do you prefer another way of organizing?
See also: