If you want to copy an important email from your email to your computer, the best way to do this is to convert it to the popular PDF format. In this article, we are going to show you how to do it on iPhone, iPad and Mac without third-party apps.
The instructions have been drawn up taking into account that your email client is the Apple Mail application. Third-party clients offer their own ways to translate letters to PDF, and it's almost impossible to talk about them within one article.
♥ BY THEME: How to set up an autoresponder for mail in Mail on Mac.
How to Save Email as PDF on iPhone and iPad
1. Open the email you want to convert to PDF.
2. Press the arrow button To answer (you will find it on the bottom panel).
3. In the menu that appears, select Type… You will see a preview of the document already in PDF format.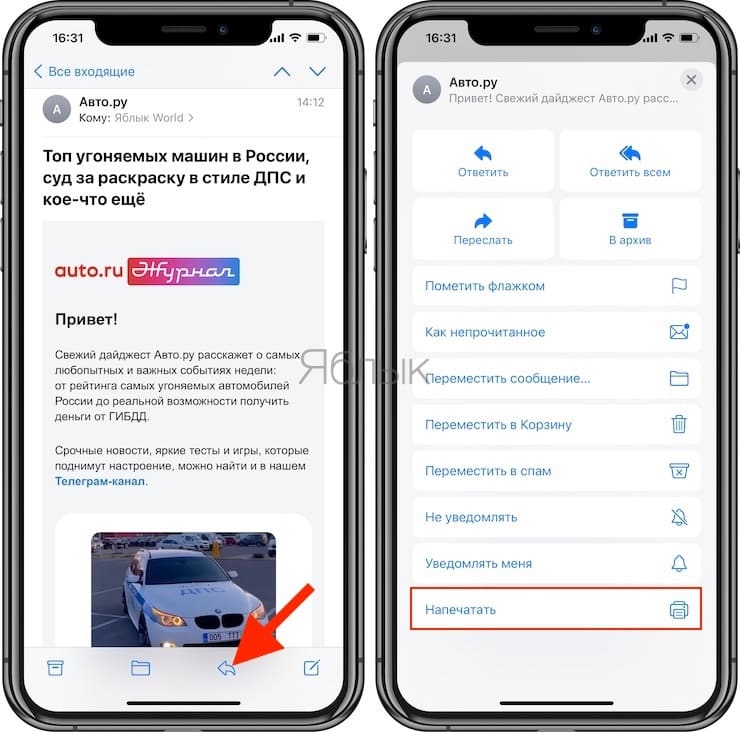 4. Stretch the preview to full screen – to do this, perform the pinch-to-zoom gesture (spread your fingers from the center to the sides) or press and hold your finger on the thumbnail with a preview (works only on iPhone).
5. Click on the icon Share this, save the resulting file in the Files application or send the resulting PDF file in any convenient way – by mail, SMS, via Notes, browser, Telegram, iBooks, iCloud Drive, Google Drive, etc.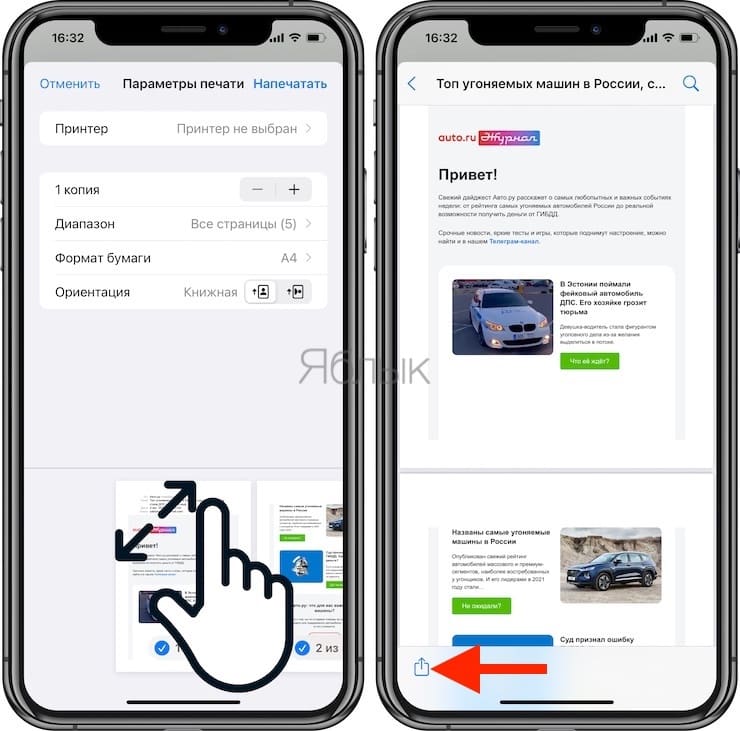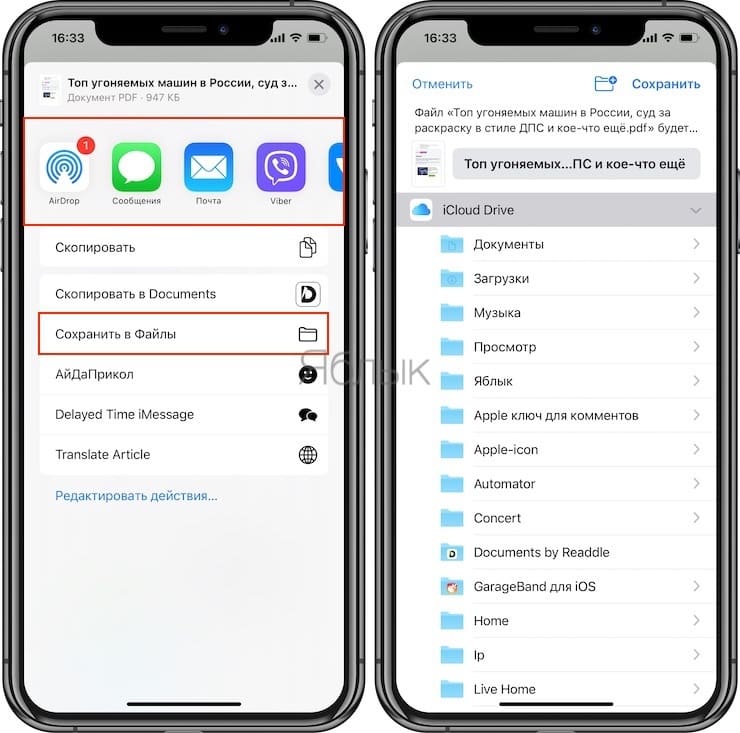 ♥ BY THEME: How to send a message with invisible ink on iPhone or iPad.
How to Save Email as PDF on Mac
1. Open the email you want to convert to PDF.
2. From the menu bar at the top, select File → Export as PDF…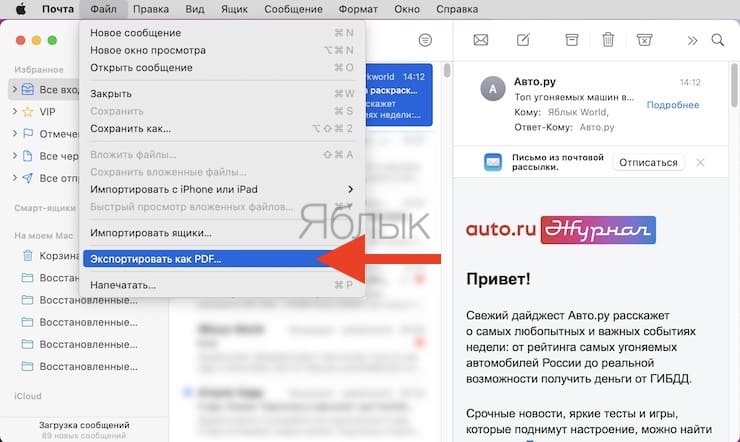 3. Select where you want to save the new file (for example, Documents or Desktop) and click Save…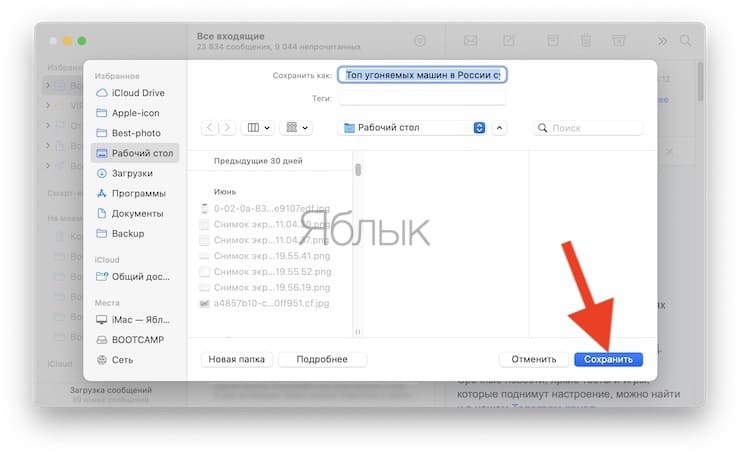 4. After saving, the file can be shared through the menu of the same name (called by right-clicking on the file), by e-mail, through instant messengers, cloud storage, etc.
See also: