Did you get unexpectedly interrupted during a lengthy Instagram photo editing process before posting? Did you know that in the official Instagram client, you can save a draft of the edited (or partially) photo, with the possibility of further editing or publication. In this article we will show you how to use this useful option.
♥ BY TOPIC: How to change your Instagram nickname or display name on your phone or computer.
Saving a draft will be very useful if you are interrupted during the editing phase (all the progress you made earlier will be saved) or if you want to publish a little later.
♥ BY TOPIC: Blue Check Mark on Instagram: How to Get Verified Instagram Account Status.
How to Save Draft Instagram Post on iPhone?
1… Run the application. At the bottom of the panel display, tap "+", take or upload a photo or video.
2… Add effects, filters, caption, your location – basically everything that you usually do before publishing content.
3… From the edit or publish tab, go back by pressing the arrow in the upper left corner of the display.
4… In the pop-up message, select "Save draft".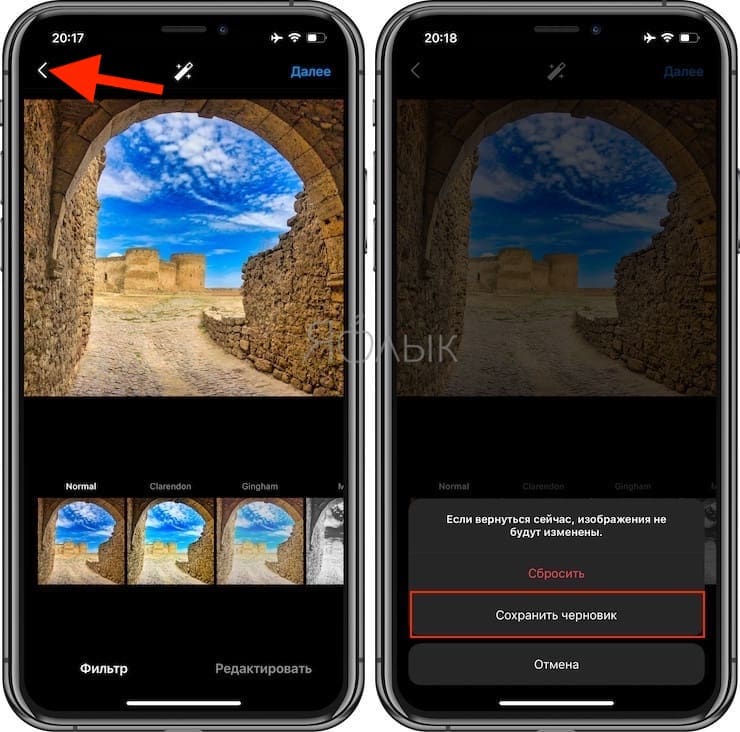 ♥ BY TOPIC: Close friends on Instagram, or how to create a closed favorites group?
How to View Saved Instagram Posts on iPhone?
1… Tap the icon "+" at the bottom of the Instagram app screen.
2… Saved publications are displayed at the bottom of the screen in the "Drafts".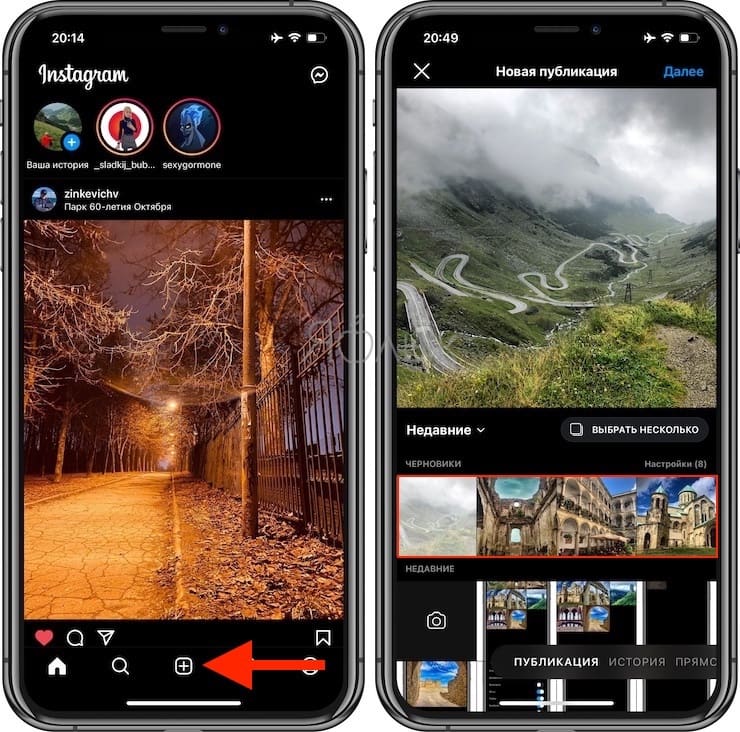 3… By default, only 4 drafts are displayed in the Drafts section. If you want to view all drafts, click on the link button Settings…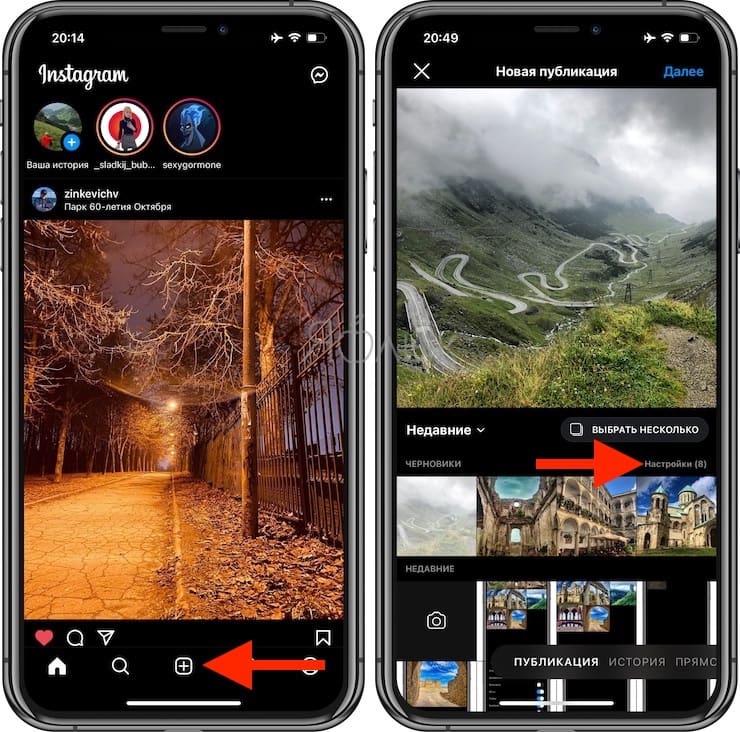 4… If you need to continue editing, select the draft you are interested in and click the "Edit»Located under the thumbnail in the upper left corner.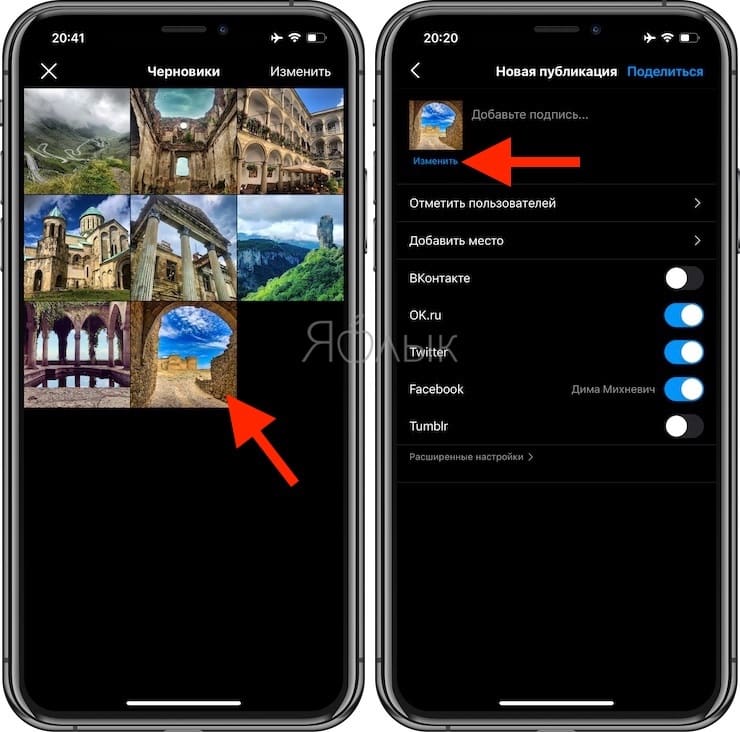 ♥ BY TOPIC: How to view on Instagram all photos that you "like".
How to delete drafts on Instagram?
1. Tap the "+" icon at the bottom of the Instagram app screen.
2. Click the link button Settingslocated in the area "Drafts"…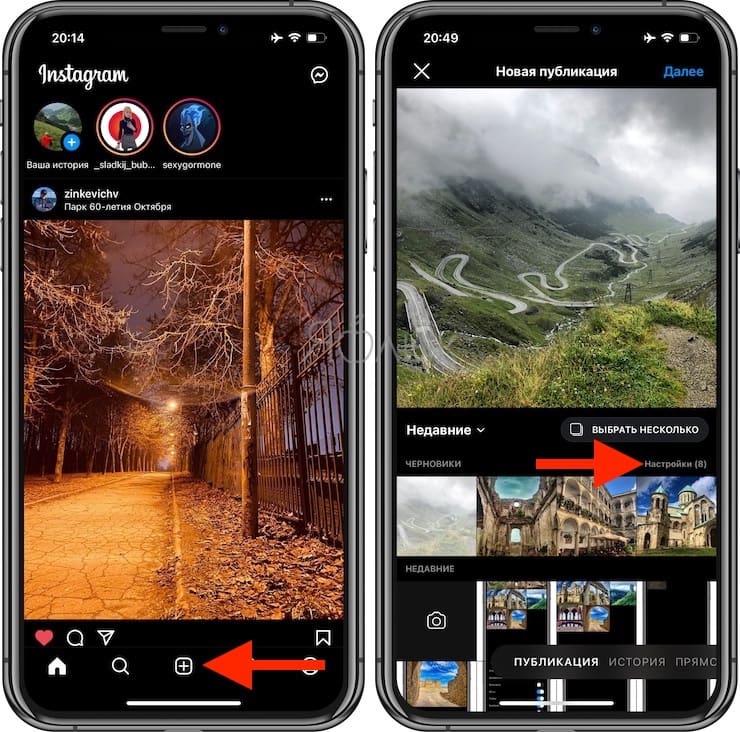 3. Tap the button Edit in the upper right corner, mark the required drafts for deletion and click Cancel publications at the bottom of the screen.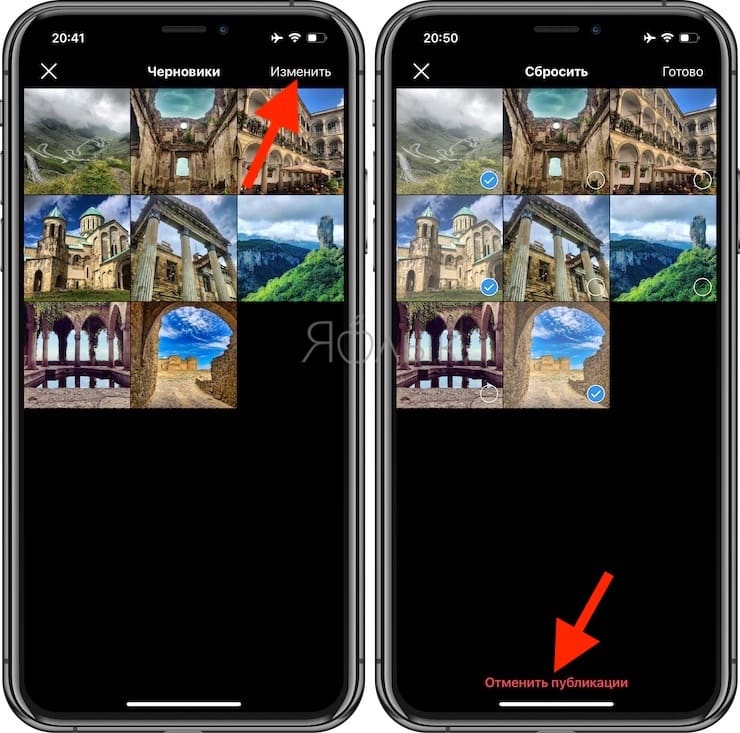 4. Confirm the deletion by pressing the button again Cancel publications…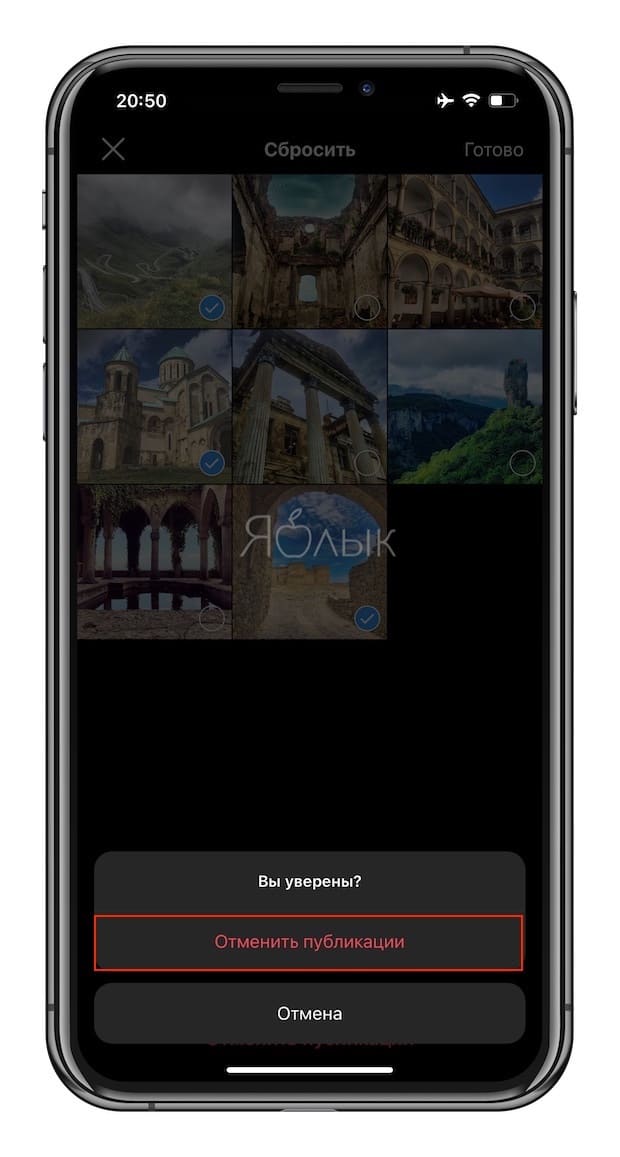 See also: