The iPhone is capable of doing incredible things, but sometimes users can't figure out how to accomplish a small task using a smartphone. And although everyone praises Apple for striving to make the work of people with their equipment as easy as possible, some functions of the same iPhone are somehow kept secret.
♥ BY THEME: 20 iPhone Camera Functions Every Apple Smartphone Owner Should Know
For many years, users of this smartphone have tried to learn how to record video while playing music at the same time. This technique does not work by default. However, there is an unconventional and unexpected way that you can use iPhone to record video while audio is playing.
♥ BY THEME: Tap on iPhone Cover – Take a screenshot: How to bind actions to tap on the back of an iPhone.
How to record video with music on iPhone in Camera app?
If you have an iPhone X or an earlier version of your smartphone, skip ahead to the next section, as unfortunately you will not be able to use the Camera application for this purpose for our purposes.
Using the Camera app to record video with audio in parallel is only available on iPhone XS or later. To do this, you need to use the QuickTake function (detail). Can work in this mode and iPhone SE (2nd generation).
Here's what you need to do to use the Camera app to record video while playing music:
1. Play the song.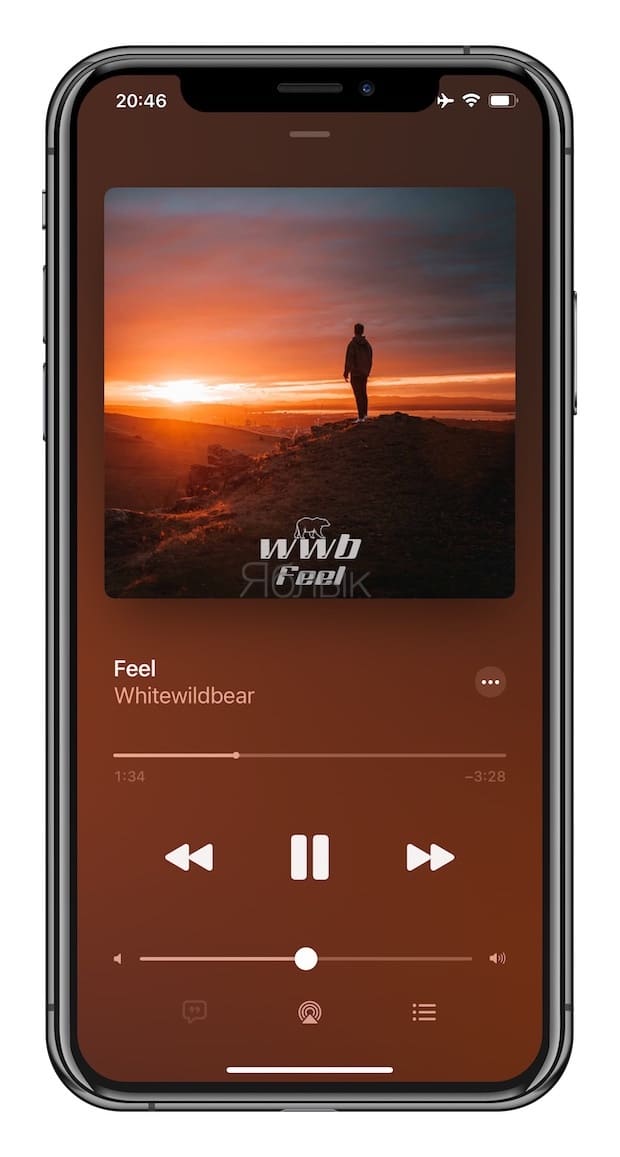 2. Run the application "Camera"…
3. Select a shooting mode Photo…
4. While holding the center shutter button, pull it toward the right edge of the screen.
5. Holding the shutter button between the two circles will record video. If the shutter button is brought to the circle on the right, then the finger can be removed – the recording will continue.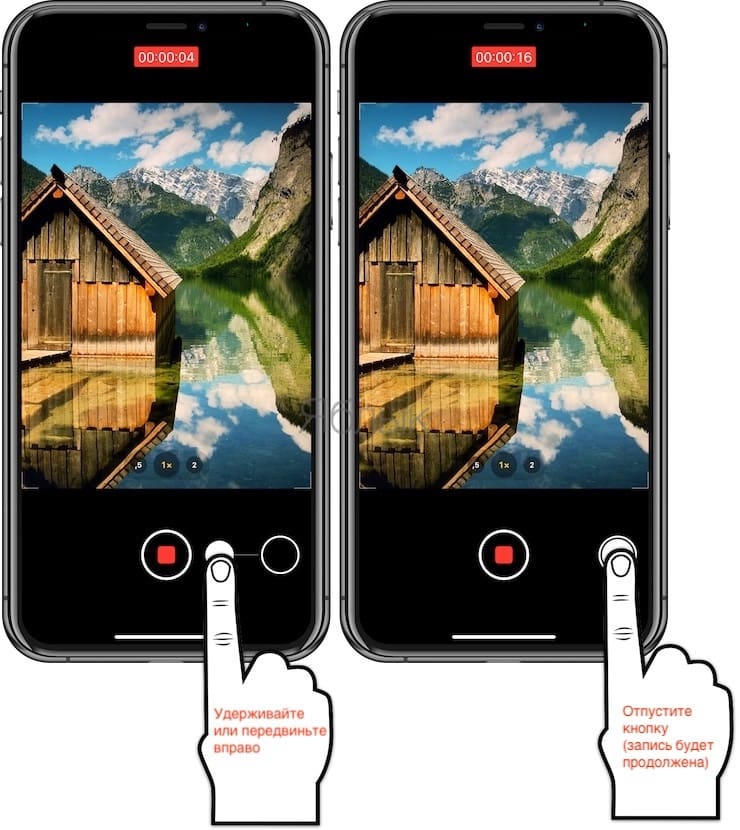 6. When you're done, tap the red square to stop recording.
♥ BY THEME: How to teach iPhone to automatically turn on Power Saving Mode.
Third party video recording apps
If you can't or don't want to use the Camera app to record videos while playing music, there are alternative apps in the App Store. Interestingly, Apple often celebrates the work of third-party developers and some of their solutions eventually appear in the company's own applications. So do not be surprised that some applications allowed recording video in parallel with the sounding music long before the implementation of this feature in Apple's proprietary Camera.
♥ BY THEME: How to add a voice alert when charging an iPhone or iPad.
How to Record Video with Music on iPhone on Instagram?
While Instagram hasn't gone beyond its initial capabilities and updates in recent years, it's a great amateur video app.
The idea to instantly capture the moment gave Instagram the ability to allow music to be played while recording a video. This means you can record a wonderful moment in your life by being around your friends and listening to your favorite song.
Here's how to record a video while playing Instagram music:
1. Play the song.
2. Start Instagram.
3. Press the plus (+) button on the bottom menu.
4. Select a mode (Publish, History, etc.).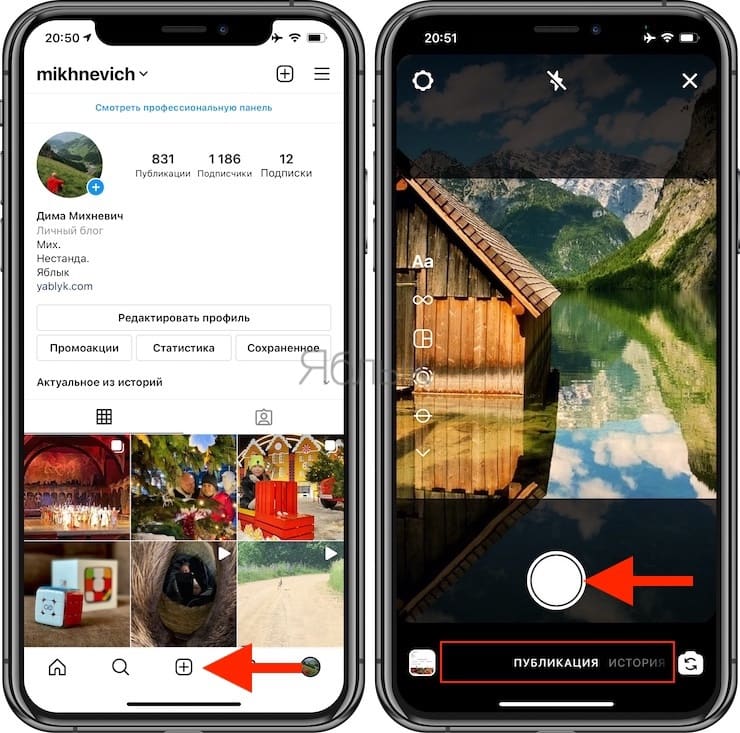 5. Hold the capture button in the center of the screen to record.
6. Save and load the video by pressing the button Further (when shooting Publications) or the down arrow at the top of the screen (when shooting Stories).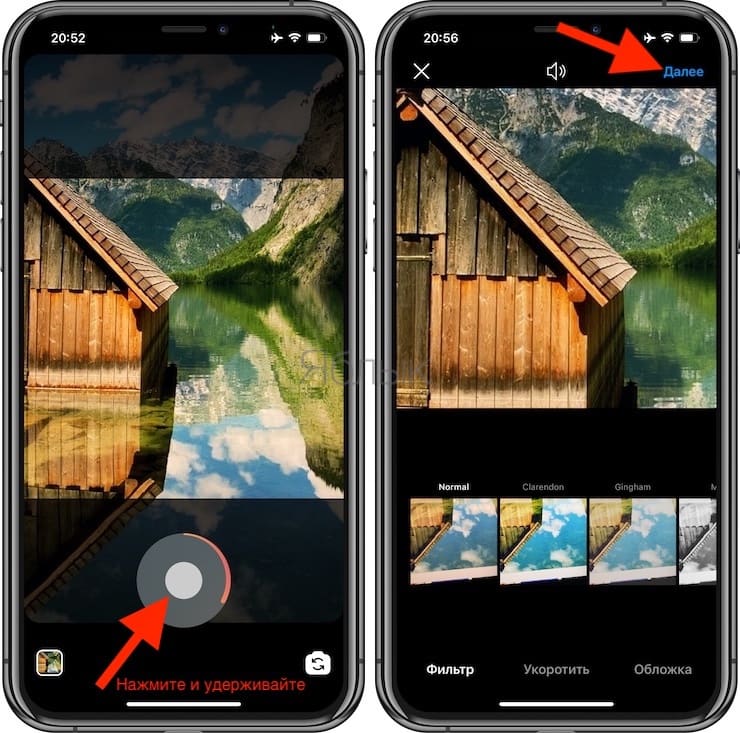 Download: Instagram
♥ BY THEME: How to automatically change wallpaper on iPhone or iPad based on time, place, etc.
How to Record Video with Music on iPhone in Snapchat?
When Snapchat first launched, with its service of image posts disappearing over time, few could imagine the profound impact it would have on the entire industry and social media. Now there are hundreds of cool features, filters and options to make your photos and videos perfect.
One of the best features is the ability to record video while the iPhone continues to play audio. This is a great feature that comes in handy when recording lip movements that simulate singing or capturing magical landscapes. To use this option, follow the simple instructions:
1. Play the song.
2. Start Snapchat.
3. Hold the capture button in the center of the screen to record video.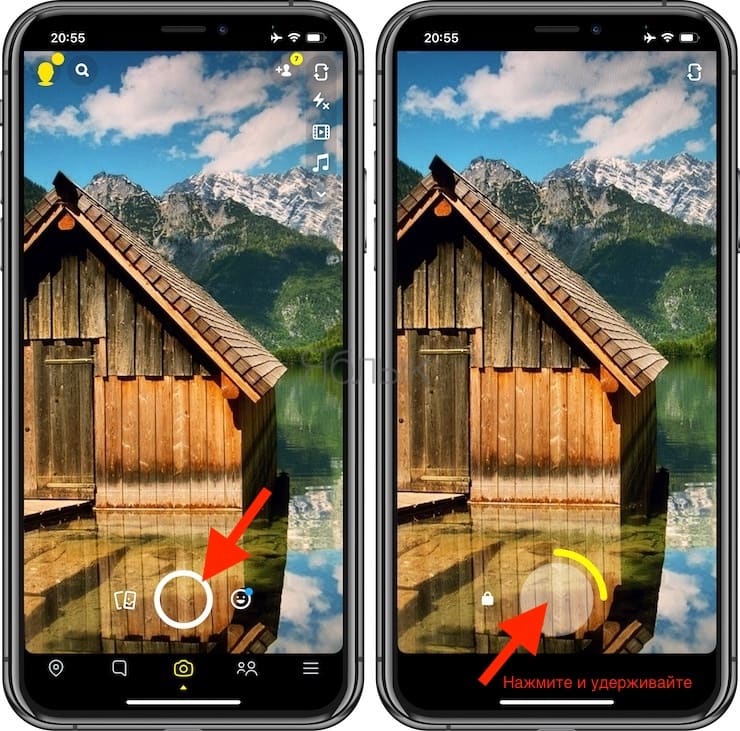 4. Save or upload the video.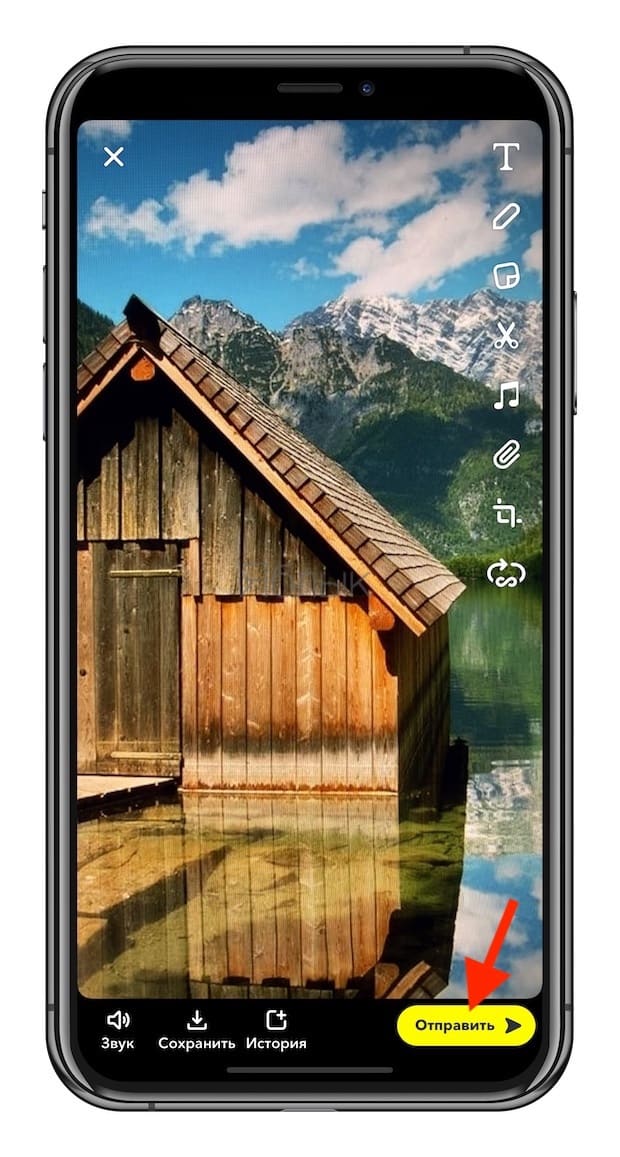 Download: Snapchat
♥ BY THEME: How to create albums from Instagram photos or videos.
Mideo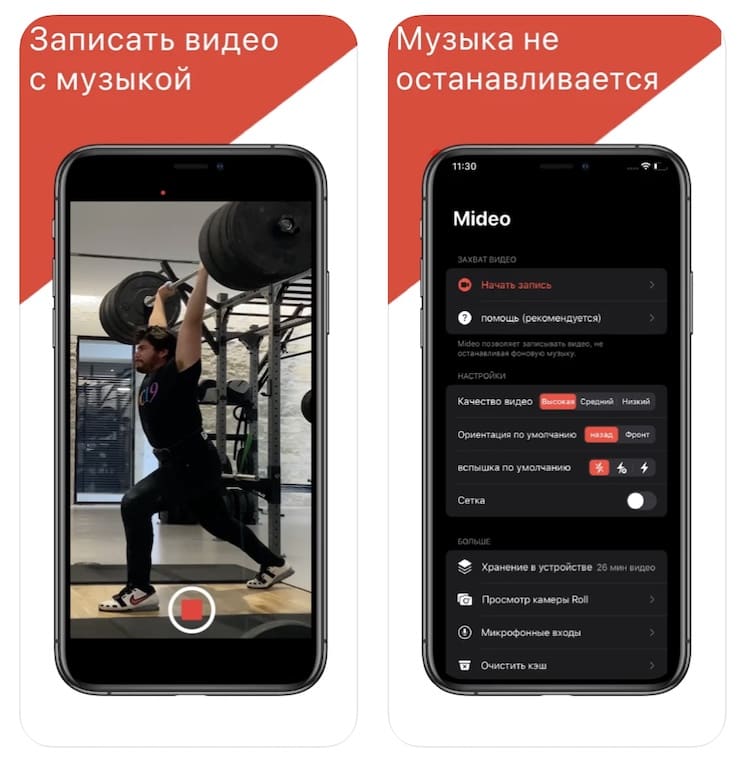 If you don't like social networks and their platforms, then try using the Mideo app. While this service comes at a cost, it does provide an excellent video creation service. This is one of the easiest ways to play music and record video on iPhone at the same time.
Download: Mideo
Conclusion
We didn't even notice how the time has come in which our place in the world is determined by our online presence. Coming up with cool and exciting ways to post yourself or others is a great way to get the attention of your followers and social media influencers.
Recording video with simultaneous audio playback on iPhone gives clips a new aesthetic, bringing them to life and enriching them, helping the author to stand out.
See also: