Have you ever been asked to share the name of an application that you actively use? In fact, sending the name of the game or program to the interlocutor is not the best option. It is quite possible that in the search for the App Store there will be a lot of applications with a similar name, and besides, the interested user may have an Apple ID with a different region from yours. In this case, even the name may be different. There is another convenient way.
♥ BY TOPIC: IPhone geolocation settings: what do they affect and which can be turned off to save battery power?
How to copy a link to an installed app on an iPhone or iPad and send it
It's very simple.
1. Open the home screen of your iPhone or iPad.
2. Press and hold your finger on the application icon until a pop-up menu appears.
3. Select an item "Share the app"…
4. In the menu that opens Share this choose a convenient way to send the link.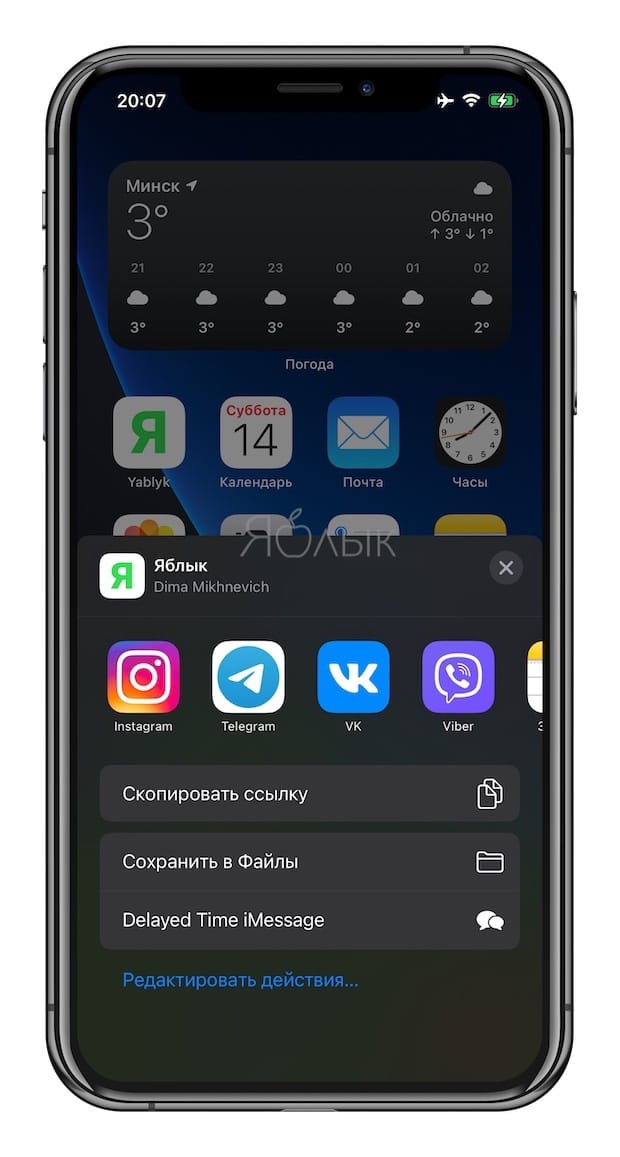 See also: