The App Store has a total of more than two million applications for iPhone and iPad. If you actively use these devices running iOS or iPadOS, then you probably have dozens of applications installed on your gadgets. Usually, users don't waste time organizing them. As a result, icons and folders are randomly scattered on several desktops – it's easy to lose the desired icon.
Fortunately, the iPhone and iPad make it easy to find and launch the app you want. Here's how to do it.
♥ BY THEME: Which Smartphone Has the Best Camera in 2020 – Top 10.
Find apps on iPhone or iPad using Spotlight search
Place one finger on the screen near the middle of the home screen and swipe down. This will launch the Spotlight search tool. An on-screen keyboard and search bar appear. This tool can be quite powerful, it is useful to familiarize yourself with all its capabilities.
If you see the keyboard and the search bar, then enter there a few letters of the name of the application you are looking for. Let it be, for example, the application of our site – Yablyk.
Spotlight will suggest the best match in the section "Top Results" and several other options. When you see the desired application icon, just click on it to launch.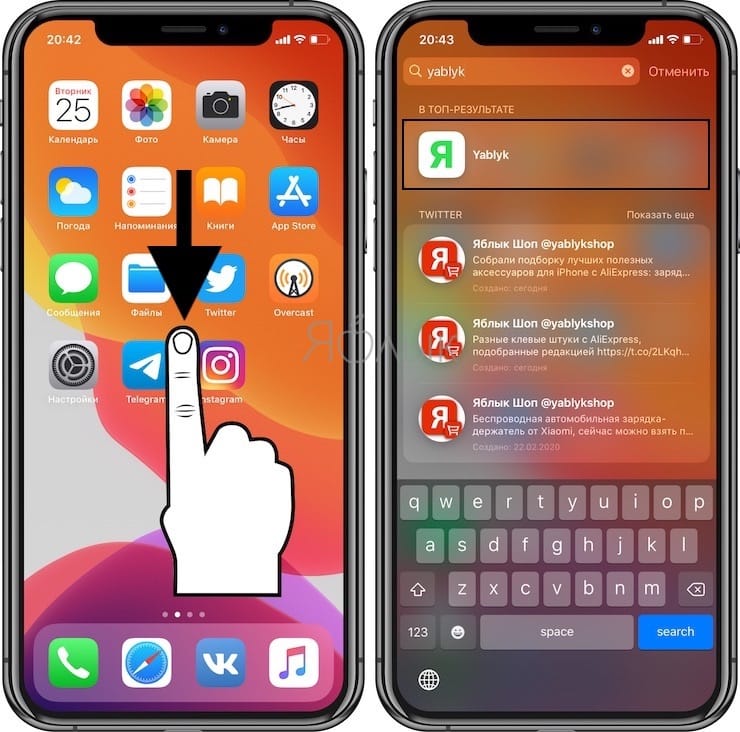 ♥ BY THEME: How to turn off Auto Correction (Correction) of Text on Mac, iPhone and iPad.
How to find and launch apps using Siri
If you prefer to use voice commands, you can easily launch any application without looking for its icon. Just ask Siri for help.
On older iPhones and iPads, press and hold the button "Home" under the screen. On newer devices that lack such a button, hold down the power button until the Siri screen appears.
If you have enabled the function "Hey Siri", you can simply say this phrase to launch the voice assistant.
After activating Siri say: "Open the application" and enter the name of the application you want to run.
In this case, we decided to use the Yablyk app as an example, so you need to say Siri: "Open the Yablyk app"…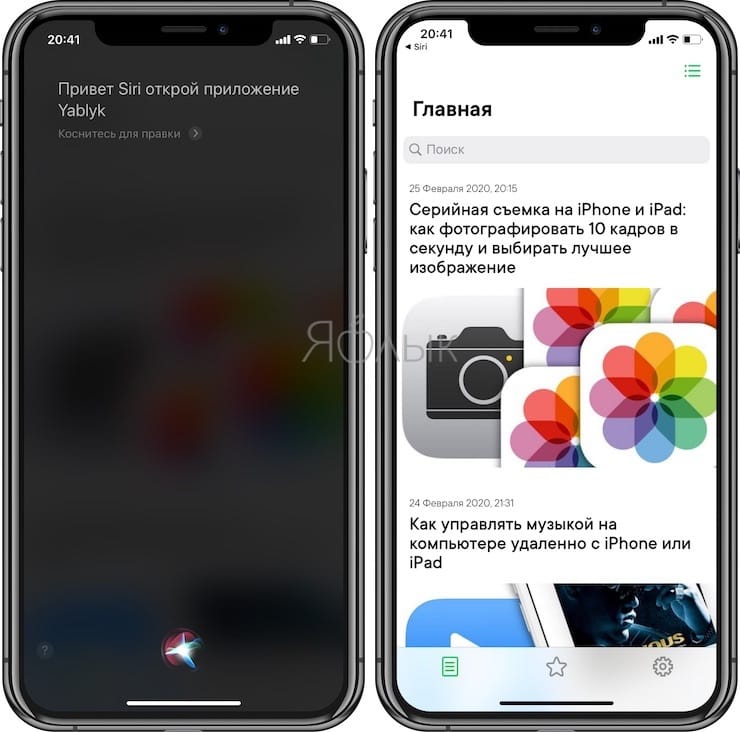 After that, the application will start!
See also: