There are many graphic formats, but there are not so many popular ones. Each of them has its own advantages and disadvantages, differences in compression algorithms. So, TIFF is suitable for storing raster graphics or images with a large color depth, PDF allows using the capabilities of the PostScript language, and JPG (JPEG) is most often used for storing photographs (detailed).
♥ BY TOPIC: 20 iPhone Camera Functions Every Apple Smartphone Owner Should Know
However, this format, used by most camera devices, was developed back in 1991. Better alternatives have emerged since then. However, their implementation remained difficult – how to convince many manufacturers to work with the new format? A bold step was taken by Apple, which, starting with iOS 11, proposed using the new HEIF format for storing photos. The container format for such data became HEIC, and photos in Apple devices also received such an extension (iPhones and iPads began to shoot in HEIC format instead of the usual JPG).
♥ BY TOPIC: IPhone Retouching: Best iOS Photo Retouching Apps.
What are HEIF, HEIC formats and why are they better than JPG (JPEG)?
The abbreviation HEIF itself literally means High Efficiency Image Front or "high efficiency image format". In fact, this is a version of the new HEVC or H.265 video compression format developed by the MPEG group in 2013-2015. Apple didn't invent anything, it just moved on to more advanced graphics storage technology. Only the 7th generation iPhone and subsequent smartphones of the company, iPad Pro and newer models of Apple tablets can shoot and store photos in HEIF format. Other devices running iOS 11 will be able to view photos and videos captured in the new format only after decoding. With a high degree of probability, it can be argued that HEIF will soon replace the outdated JPEG.
The list of HEIF (HEIC) advantages over JPG (JPEG) is really impressive:
• half the size with the same quality;
• the ability to store several images in one heic-container at once (may be required in Live photos);
• support for transparency, similar to the GIF format;
• support for 16-bit colors, not 8-bit, like JPEG;
• saving image changes (cropping, rotating) and the ability to cancel operations;
• the ability to store data in one container with or without compression.
♥ BY TOPIC: Color Accent: How to change individual colors in a photo to black and white on iPhone and iPad.
How to open and convert HEIC photo on Windows computer?
Windows does not understand this format by default. Popular graphics editors for this OS, including the famous Adobe Photoshop, do not support it either. Plugins and updates are yet to come out. In the meantime, double-clicking on the .heic file will display a prompt to select an application.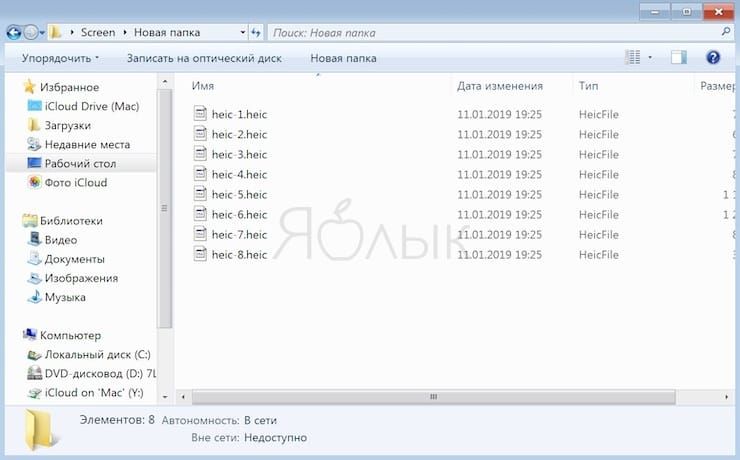 Only for Windows 10 (for other versions there is a similar solution, more about it below) in the Microsoft Store it became possible to install a special codec to view the new format (link). To do this, in the app store, find "Extensions for HEIF Images" and install this free add-on.

Heic files will then open like other graphics in compatible applications. And in Explorer thumbnails of the images appear.
Online converters
Owners of older versions of Windows will have to use converters. The easiest option is online tools that do not require additional software to be installed. A popular resource is Heictojpg.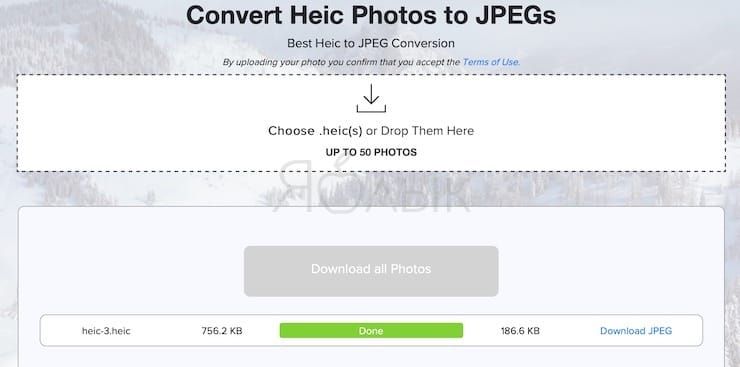 At one time, you can upload up to 50 photos in the new format to the service for free and get converted to JPG files. You don't need to make any settings – the service will optimize and convert automatically. All that remains is to download the result.
Heic can be converted not only to JPG, but also to other formats using the CloudConvert resource.
Windows Apps
The free CopyTrans HEIC codec program will also be a useful tool for Windows.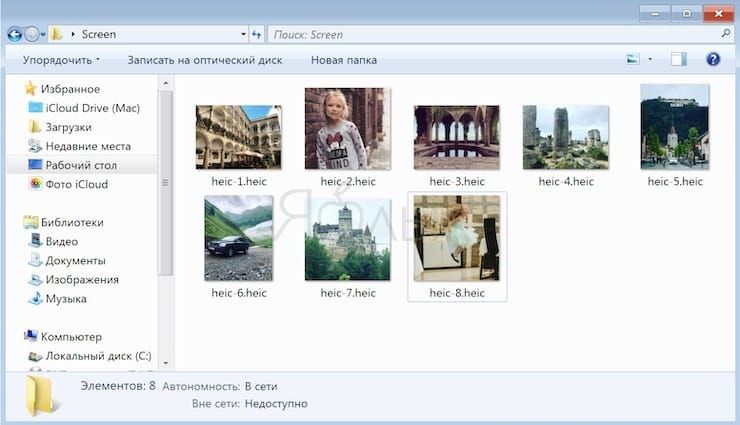 After installing it, Windows will receive support for the .heic format and will allow you to easily convert HEIC to the usual JPEG. To do this, just right-click on the picture and select the desired menu.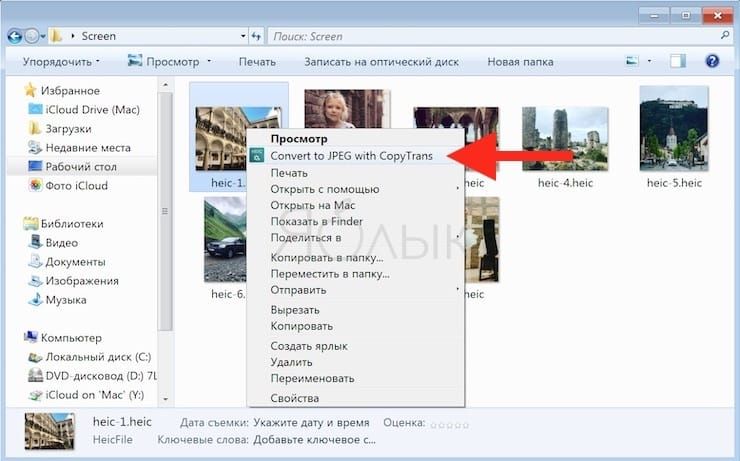 On the other hand, iMazing HEIC Converter only offers conversion functions. The app is free, but it allows you to convert HEIC not only to JPG, but also to PNG. You just need to drag the files into the working window and click the button "Convert"…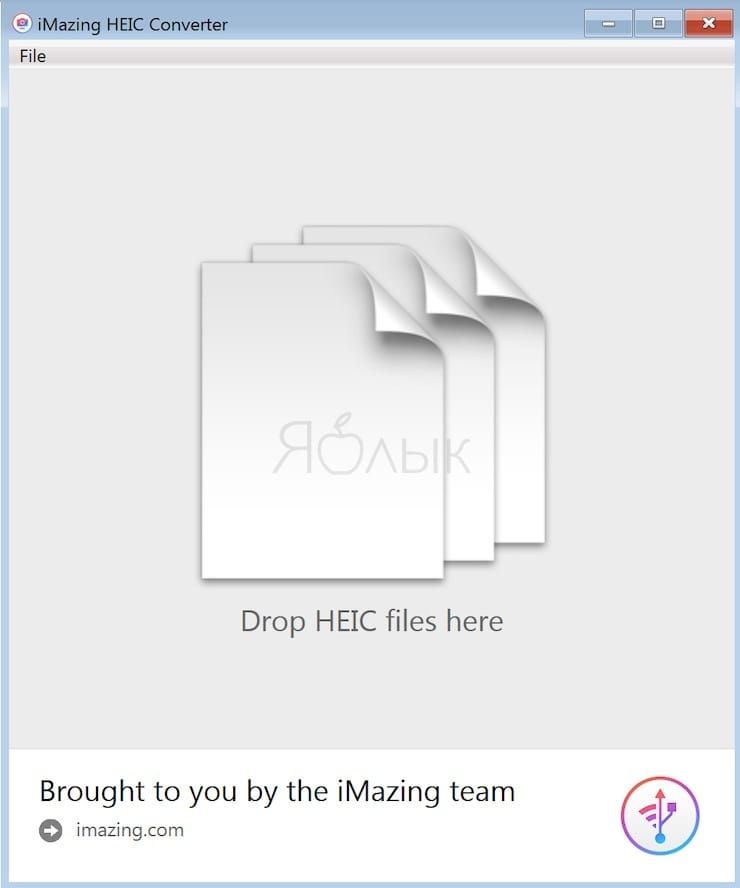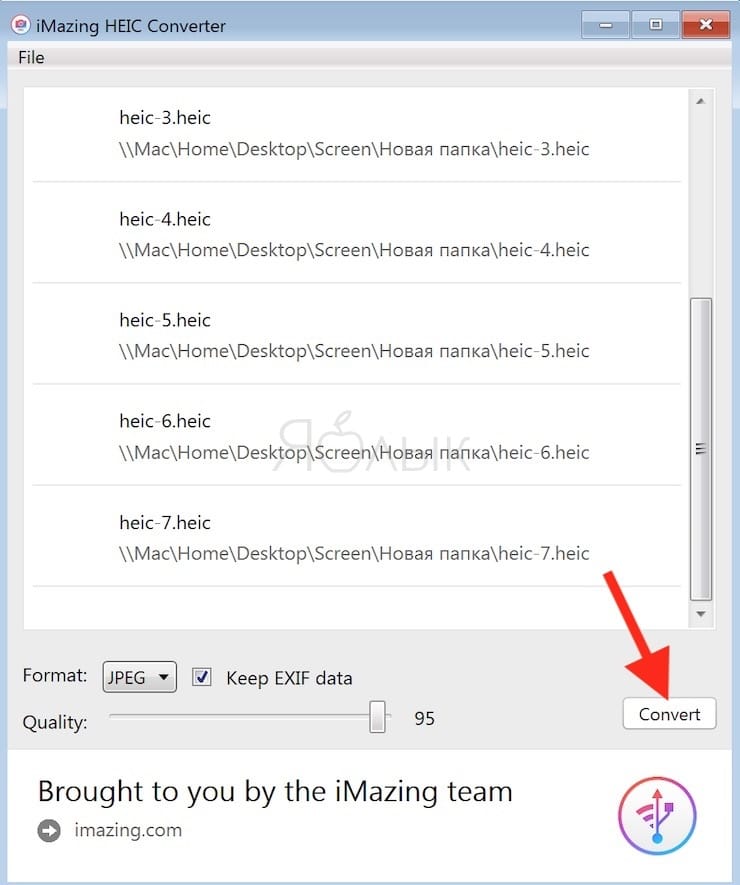 ♥ BY TOPIC: What Photoshop can do for iPhone: the possibilities of free Adobe Photoshop applications (Express, Fix and Mix) for iOS.
How to open and convert HEIC on Mac (macOS)?
HEIF support appeared not only in iOS 11, but also in macOS High Sierra. But even on a computer, you may need to work with JPG. Fortunately, iOS 11 (and newer), like High Sierra (and newer), automatically converts any generic HEIF files to JPEG on the fly, provided they are sent via the menu Share this… This allows for compatibility between devices.
But what if the folder contains a lot of photos in the required format, and you need a JPEG? And not all applications support the new format, including social networks. In this case, conversion will be required.
The already mentioned free iMazing HEIC Converter can convert files by simply dragging and dropping files into the window.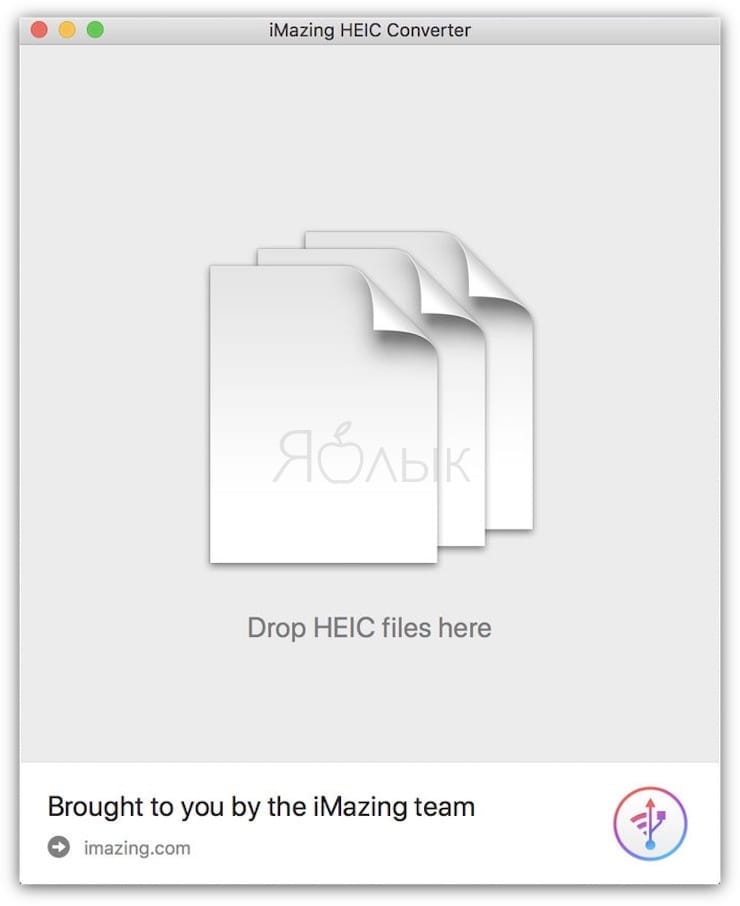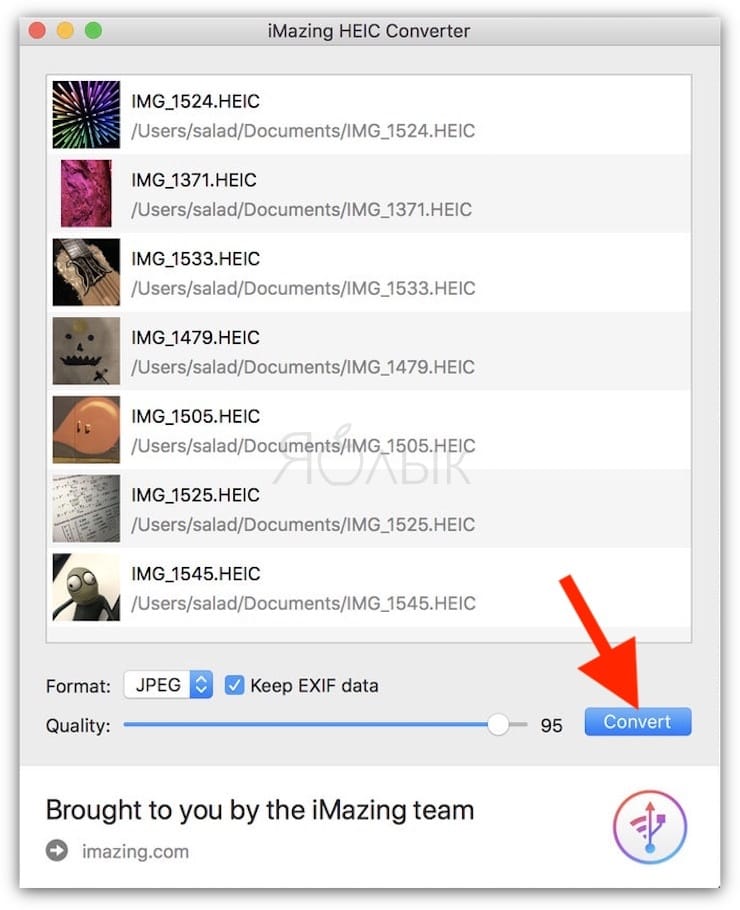 But it is possible to use the tools built into macOS.
The transformation will help to implement a standard application View…
1. Open in Finder folder with HEIF images to be converted to JPG.
2. Select the required files using the key ⌘Cmd, and the combination ⌘Cmd + A or menu Edit -> Select All will select all the contents of the folder.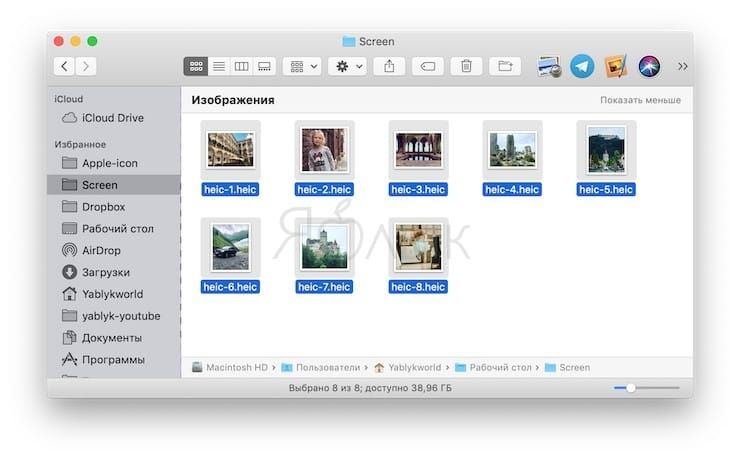 3. Click with the right mouse button on one of the files. In the pop-up menu Finder select Open in program → View…
4. The selected photos will open in the standard application View… Display thumbnails of images in the sidebar (if they don't appear) using the combination ⌘Cmd + ⌥Option (Alt) + 2…
Select (highlight) all files using the combination ⌘Cmd + A or commands "Choose all" on the menu "Edit"…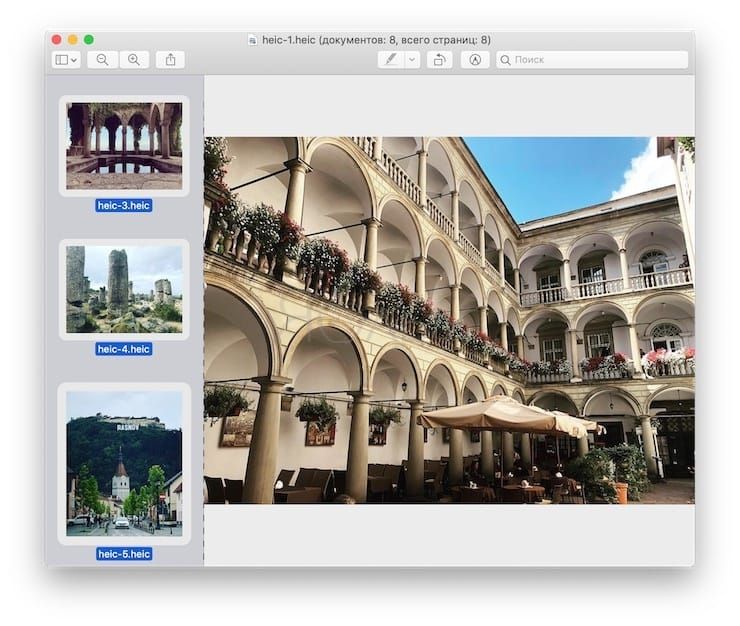 5. On the menu "File" Choose a section "Export selected images …"…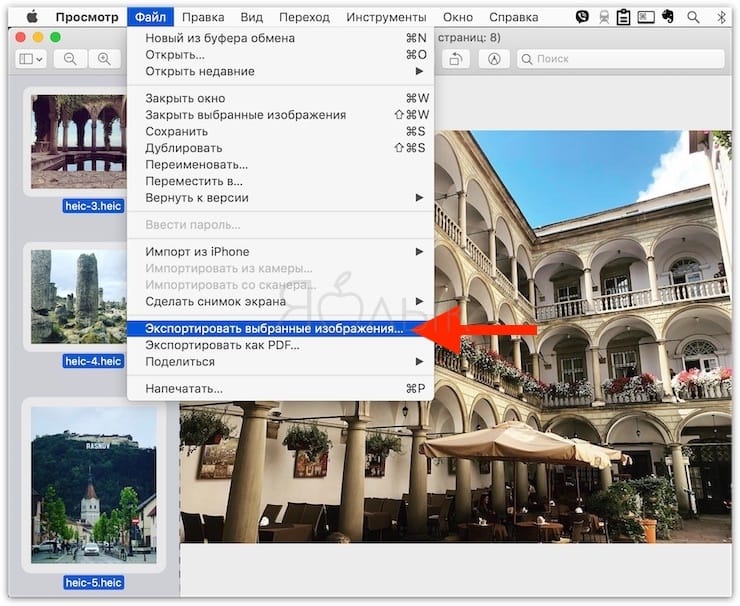 6. In the window that appears, click the button "Parameters" and open the submenu "Format", in which select the desired option, for example, JPEG (JPG).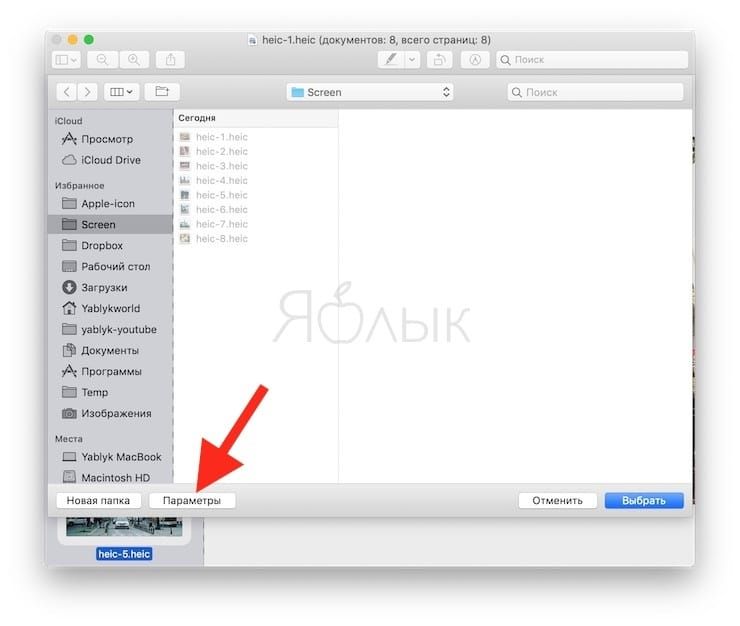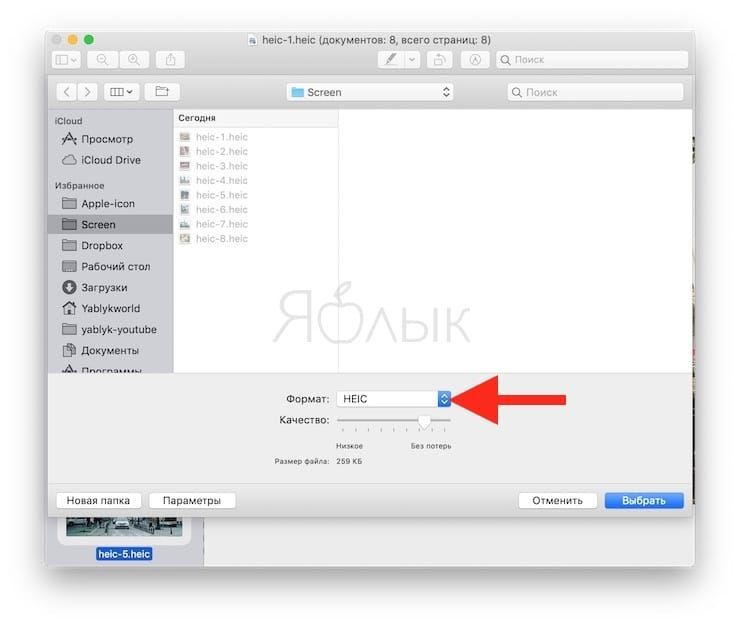 7. Conversion will start after clicking the button "Choose"…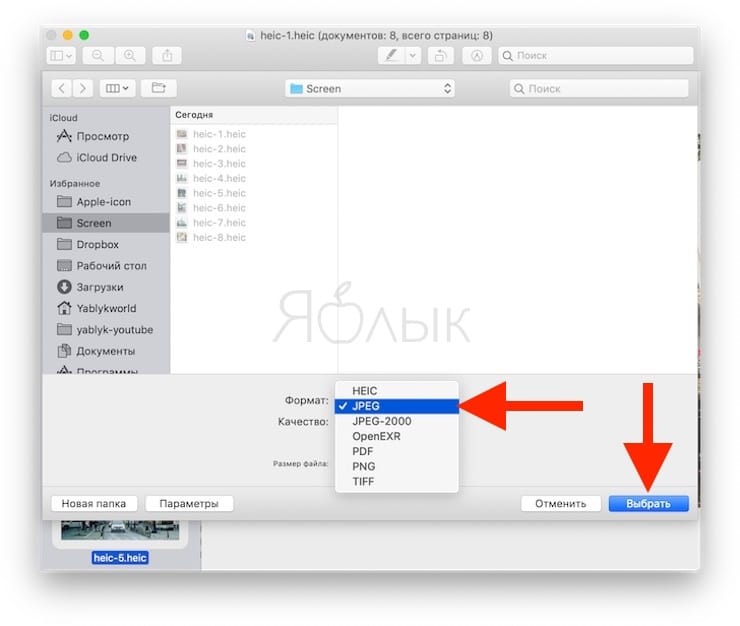 ♥ BY TOPIC: What QR codes the iPhone camera can read: 10 use cases.
How to Convert HEIC to JPG Directly on iPhone and iPad?
You can convert captured photos to HEIC directly on your iPhone or iPad. There are several options to do this right on your mobile device.
1. Photo editor. Photo editors on iOS like Adobe Lightroom CC support the HEIC format. They can export photos to JPG or any other supported format.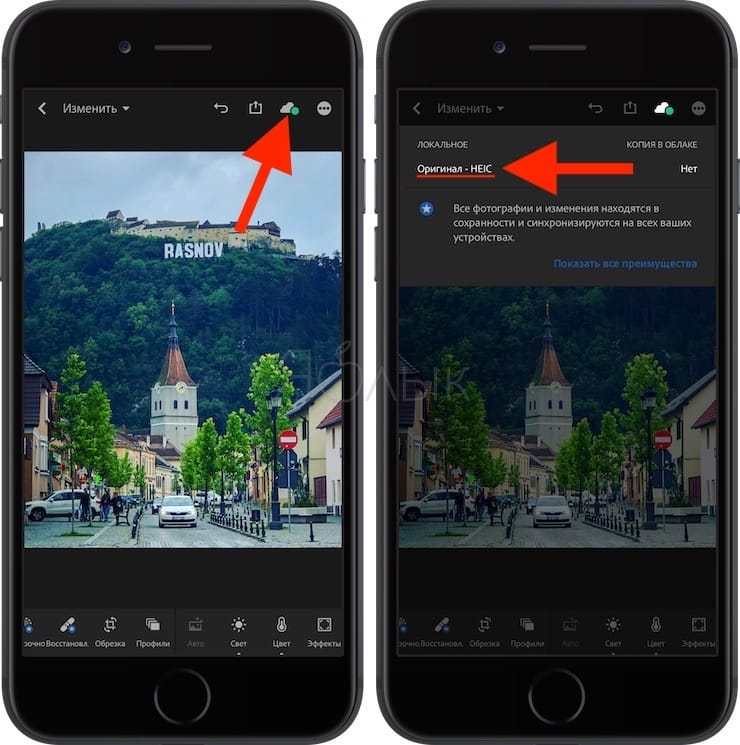 2. Sending images by Email… Built-in Mail app on iOS automatically converts embedded HEIC photos to JPG even if quality option is selected "Actual"…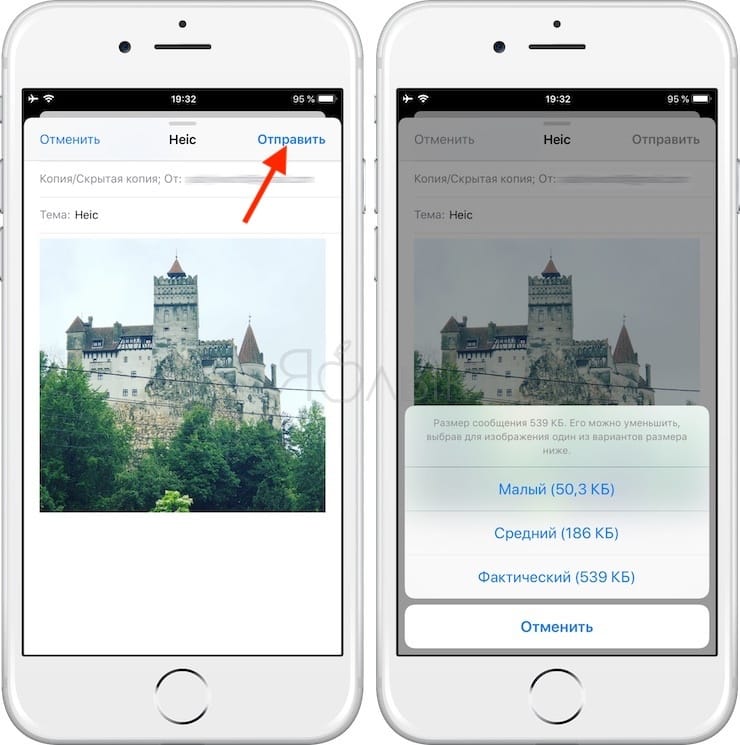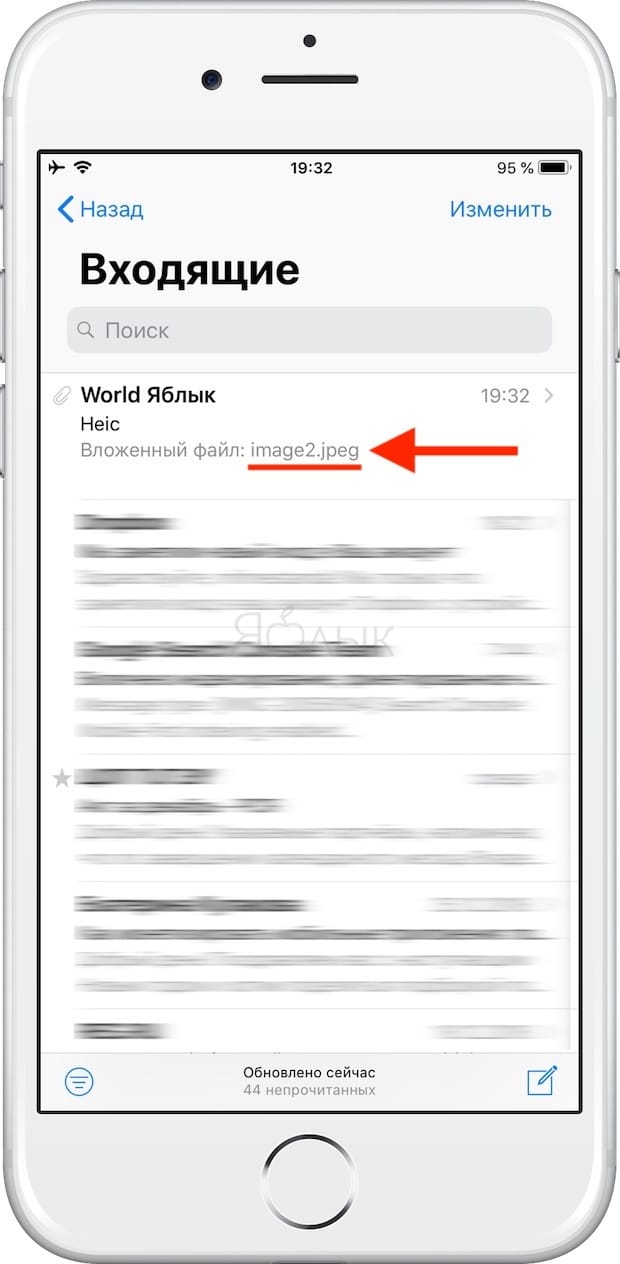 3. Conversion applications… There are several both paid and free HEIC to JPG converters on the iOS app store. It is difficult to identify a clear favorite, all applications do approximately the same thing. In the App Store, type HEIC to JPEG into the search bar and select the option you like.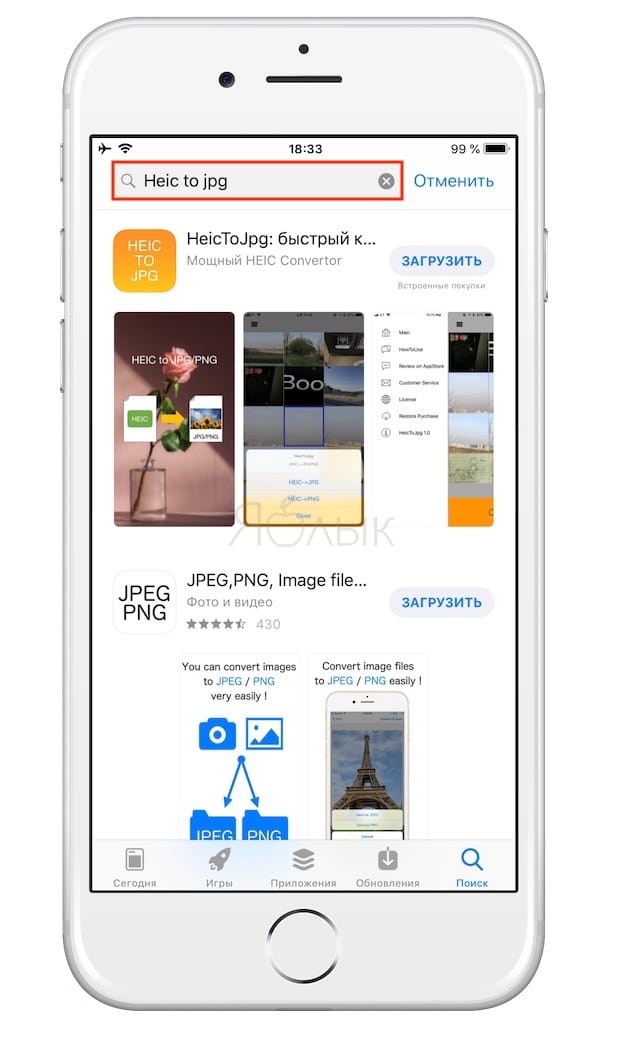 ♥ BY TOPIC: How to look good in any photo: 5 simple tips.
How in iOS on iPhone and iPad save photos by default to JPG instead of HEIC?
It is quite logical that some users do not want to deal with additional conversion of heic-files into the usual JPG. For such people, Apple in iOS retained the ability to take pictures in a standard format.
1. Open the app "Settings" and go to section "Camera"…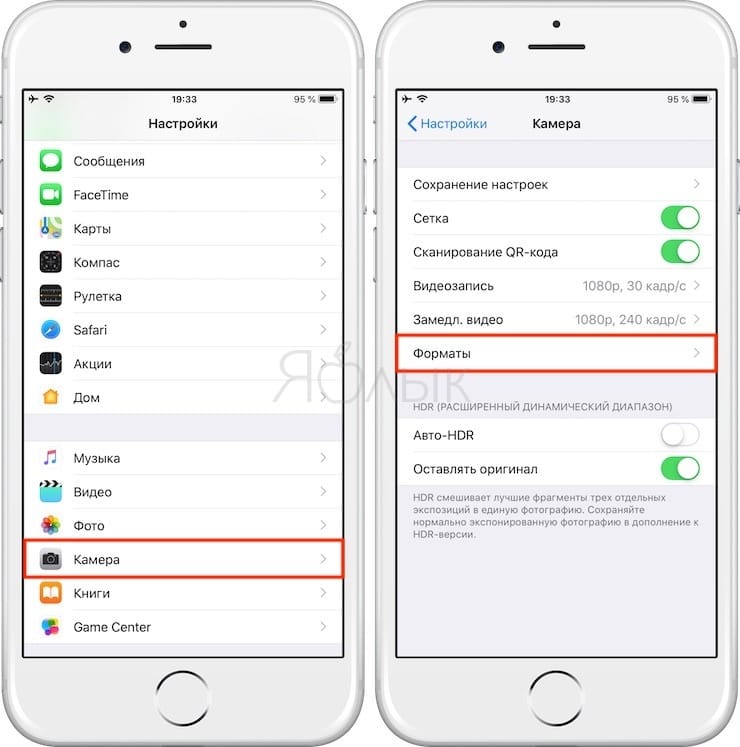 2. Select a subsection "Formats" with two choices: "High efficiency" and "Most Compatible"…
In the first case, the use of the HEIC format is implied, while the option "Most Compatible" implies using the JPEG format for photos. The same menu defines the video codecs – new H.265 and traditional H.264, respectively.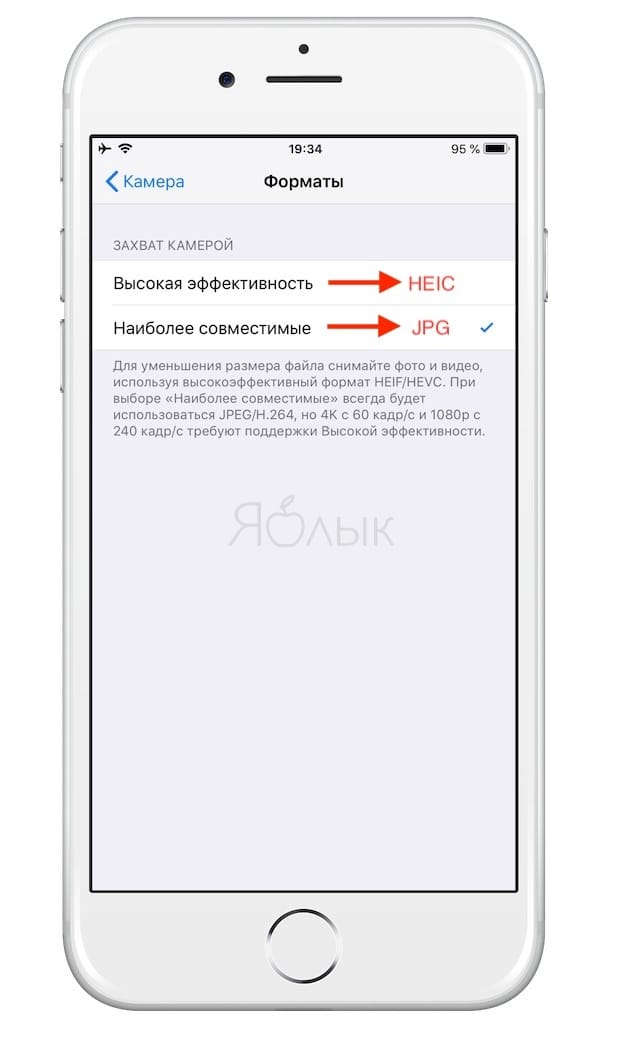 See also: