The average user is in contact with his smartphone much more often and longer than with his wife, and his eyesight does not get better over the years. To make the use of the gadget more comfortable, it will not be superfluous to make a few simple manipulations and, in particular, increase the iPhone font.
♥ BY TOPIC: How to automatically change wallpaper on iPhone or iPad based on time, place, etc.
So, for people who do not have eagle eyesight, iOS provides several options that allow you to increase individual interface elements. Naturally, the main problem is reading the inscriptions – many users, without noticing it, bring the screen closer to their eyes, squint or stretch their necks to better see what is written on the screen. You can save yourself from such discomfort with the help of a simple algorithm of actions.
♥ BY TOPIC: How to rotate a portrait video on iPhone and iPad.
How to change (increase or decrease) the font on iPhone
1. Go to iOS Settings;
2. Select a section "Screen and brightness";
3. Here we are interested in the item "Text size";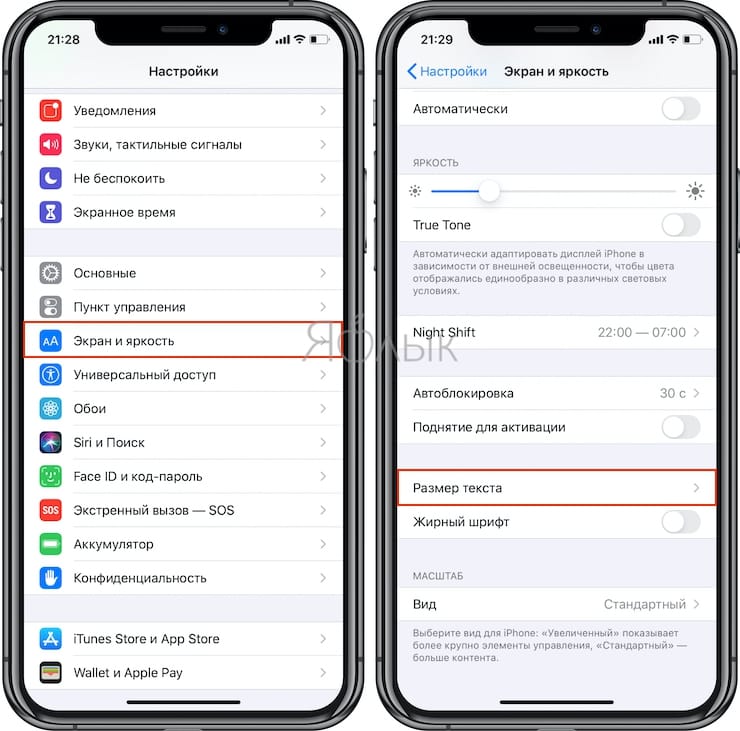 4. It remains to place the slider in one of the 7 positions, while the text above it will increase as you move the slider.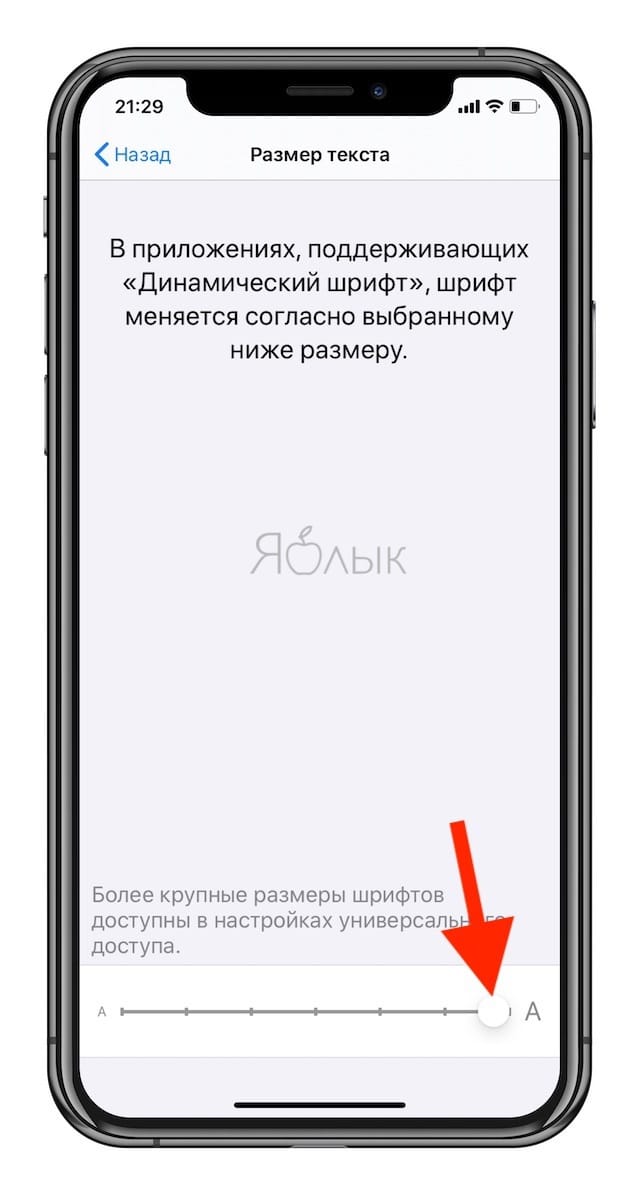 In case you need larger options for increasing the font, follow the path Settings -> Accessibility -> Display and Text Size -> Larger Text and set the switch Increased dimensions into position Included… After that, additional options will appear for obtaining larger text sizes.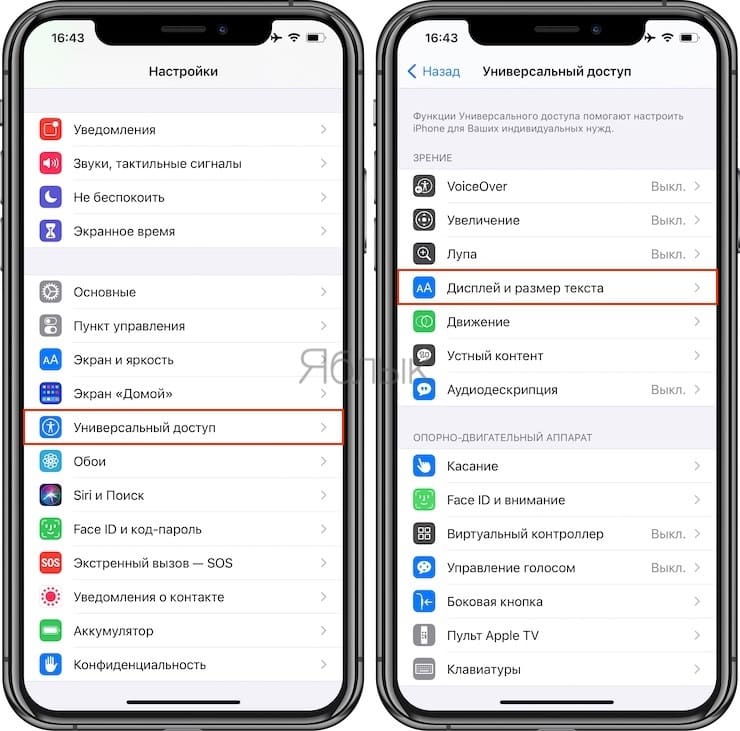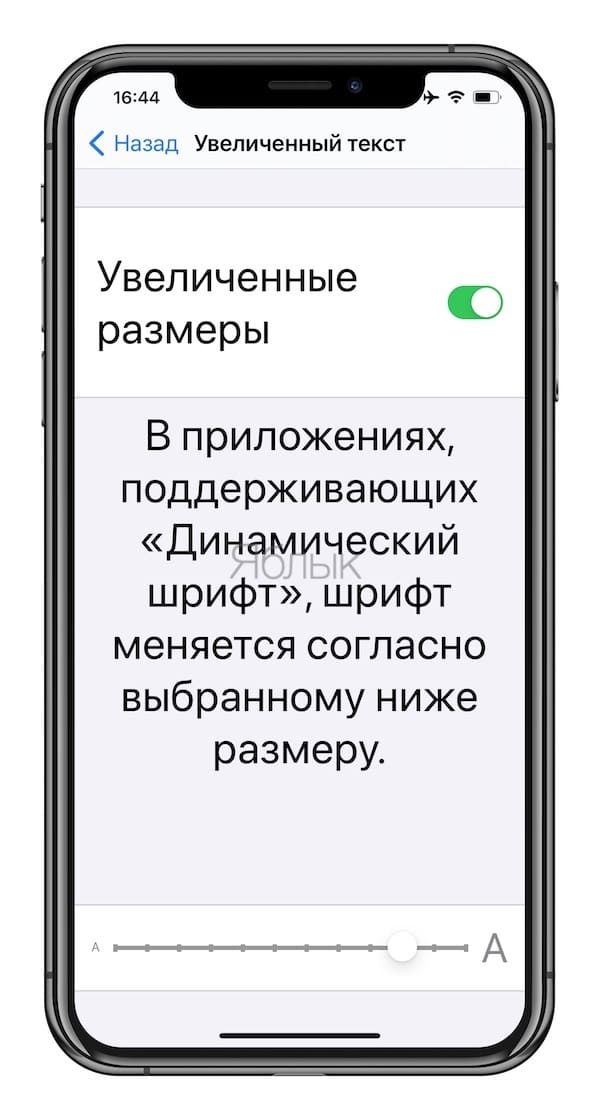 It is worth adding that visually impaired users can also apply the iPhone's virtual magnifier to a selected area of ​​the screen. This feature is called "Increase", you can activate it in the menu Settings → Accessibility → Zoom…
See also: