The Instagram platform is constantly evolving with new features and new options in apps. Recently, users have been able to hide the number of likes and views of other people's posts, the same is possible for their own publications.
♥ BY TOPIC: Who has the most Instagram followers in 2021 – 40 most popular accounts.
The famous global network, which is owned by Facebook, said these opportunities were created to reduce the stress and pressure on users. These features have been tested by Instagram in several countries since 2019, but it wasn't until the end of May 2021 that the new features became available globally.
Instagram said that testing showed an interesting fact: simply removing likes has little effect on user behavior and well-being, despite the fact that using the platform causes anxiety in people and may even worsen mental health. With our guide, we'll show you where you can find new ways to work with the social network in the Instagram mobile app.
♥ BY TOPIC: QR code on Instagram, or how to properly share a link to your Instagram profile.
How to hide likes and video views for new Instagram posts
After activating this feature, you will see the name of the subscriber who liked your post and the phrase "and others" instead of the number usually indicating the number of likes.
1. Start a new post on Instagram normally until you get to the last menu before posting.
2. Click "Advanced settings»At the bottom of the menu.
3. Click the radio button next to "Hide the number of likes and views in this post".
4. Return to the previous menu, then press "Share this"To publish the post.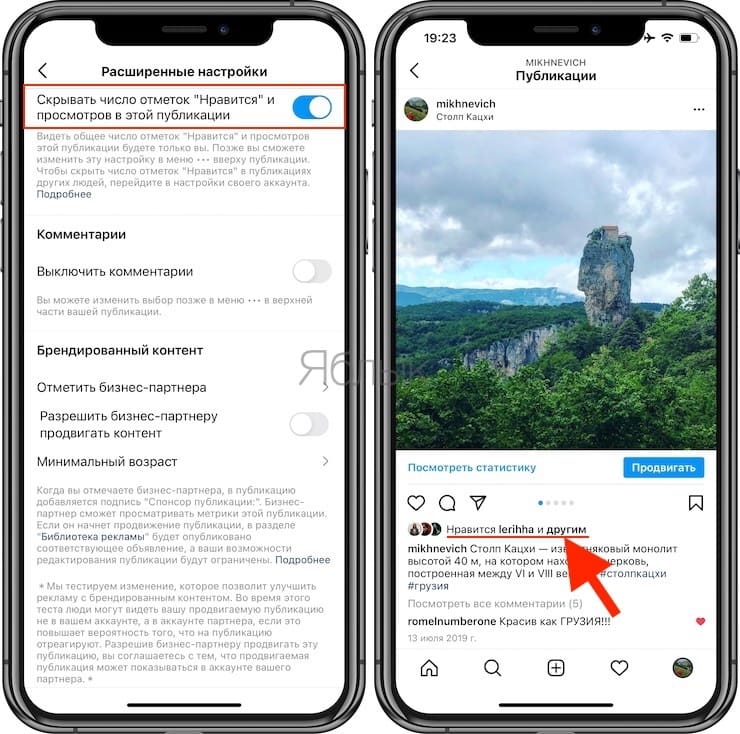 Please note that even if the user has a likes counter enabled, they will not be able to see the number of likes in accounts or messages that you have hidden.
♥ BY TOPIC: How to upload photos and videos to Instagram from Mac or Windows.
How to hide the number of likes on your already published Instagram posts?
1. Find one of your own publications.
2. Tap the ellipsis (three dots) icon in the upper right corner of the message.
3. From the pop-up menu, select "Hide Likes and Views".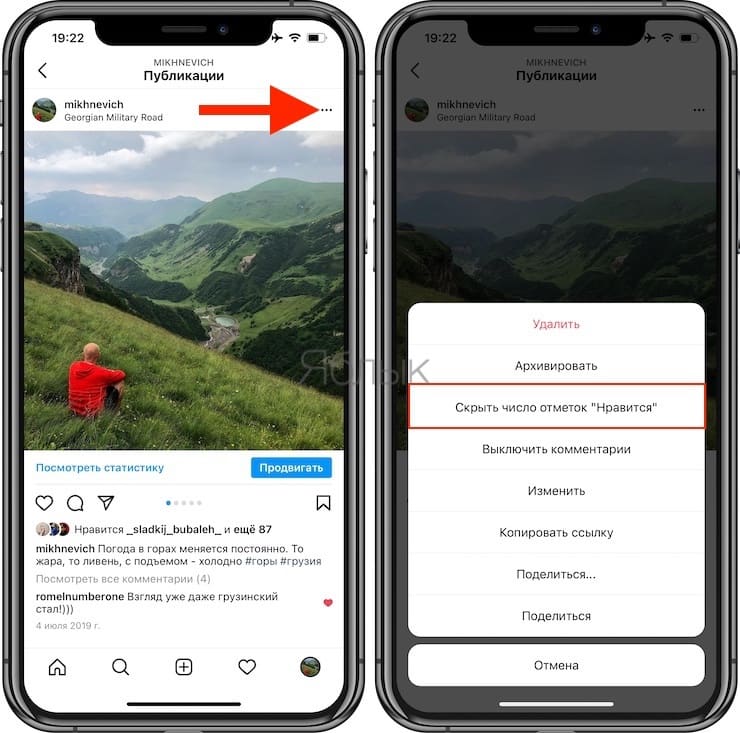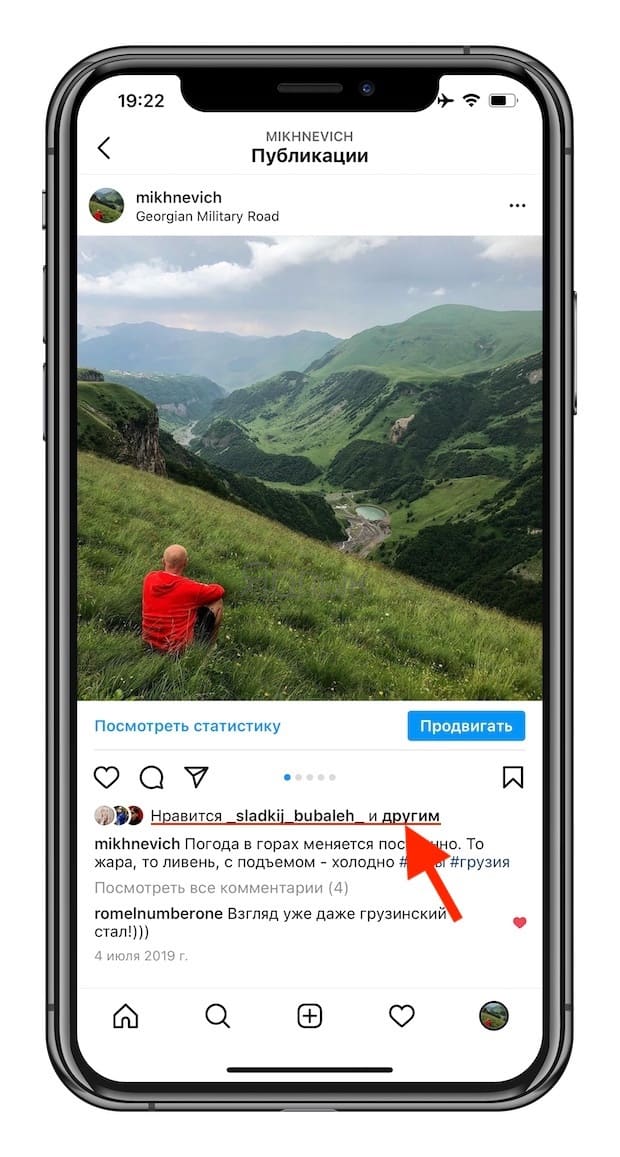 ♥ BY TOPIC: How to create albums from Instagram photos or videos.
How to choose people whose likes will / will not be visible on Instagram?
1. Tap your profile picture, then tap the menu button (three-line icon) in the upper right corner of the interface.
2. At the tooltip, click "Settings".
3. Select a section Confidentiality → Publications…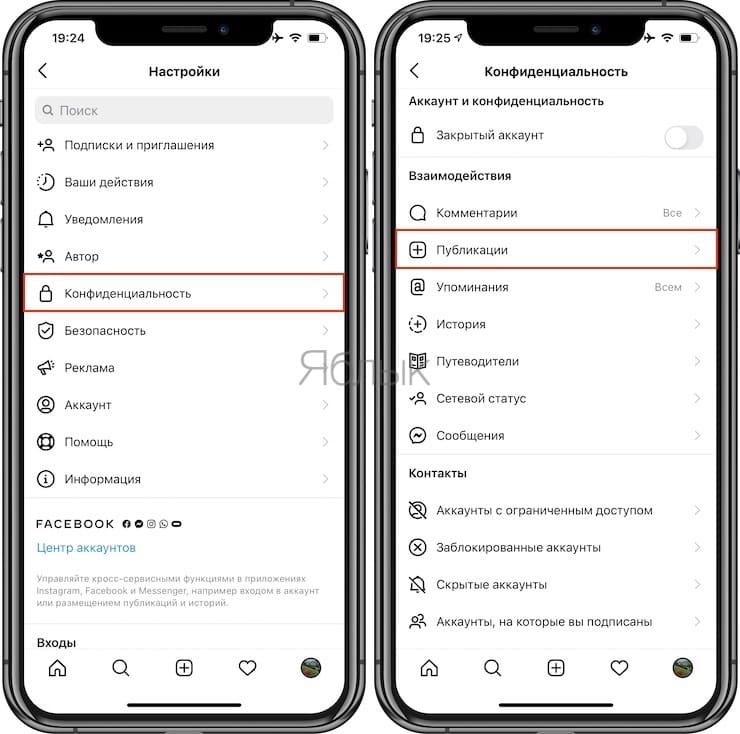 4. Activate the switch next to the item Hide Like and View Counts…
In the new Messages menu, you will notice several additional radio buttons that allow you to select "Who can tag you"For Of all, People you follow, and To anyone… In chapter "Posts tagged»You can also enable or disable the manual tag approval option.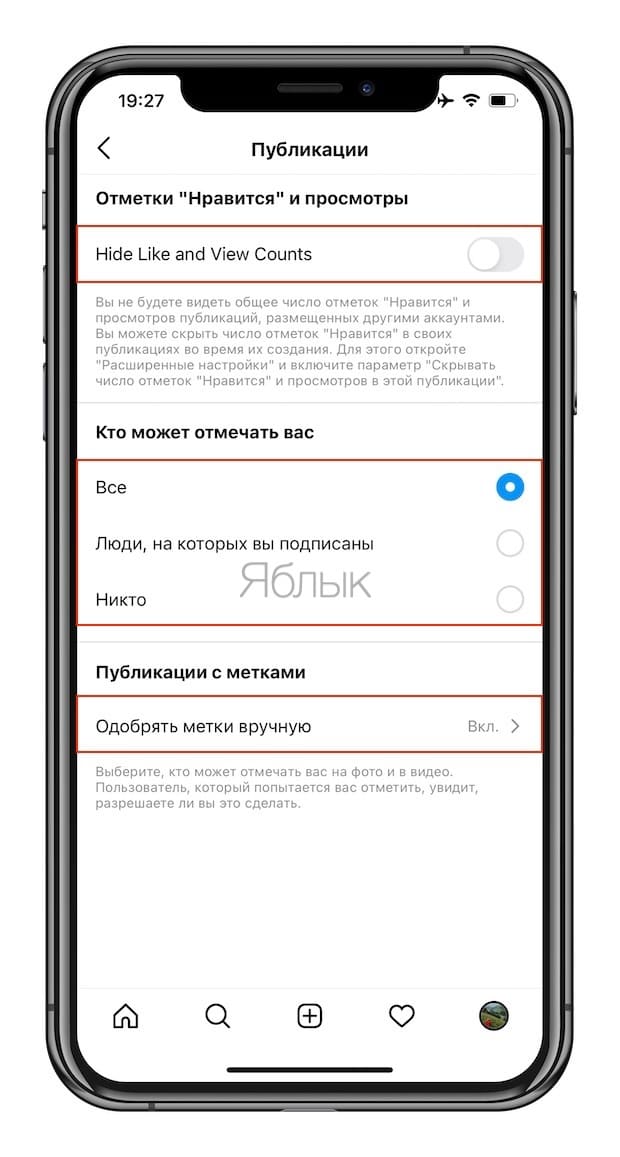 See also: