Did you know that your iPhone or iPad has a feature that lets you hide your photos from the Camera Roll? Let's say your device contains pictures that are not intended for prying eyes, but which you do not want to delete. A special function will allow you to hide them, however, with its help you can find incriminating photos on someone else's device if it falls into your hands.
♥ BY THEME: How to get free unlimited Yandex.Disk cloud for storing photos and videos from iPhone and iPad.
Video:
In the meantime, there is no need to worry about it. "
How to hide photos in Camera Roll on iPhone and iPad
It is very easy to hide a compromising picture. Make sure no one is watching you and find the photo you want. Select it in the usual way and click on the arrow Share… Scroll through the quick actions menu until you reach the option Hide (crossed-out eye icon).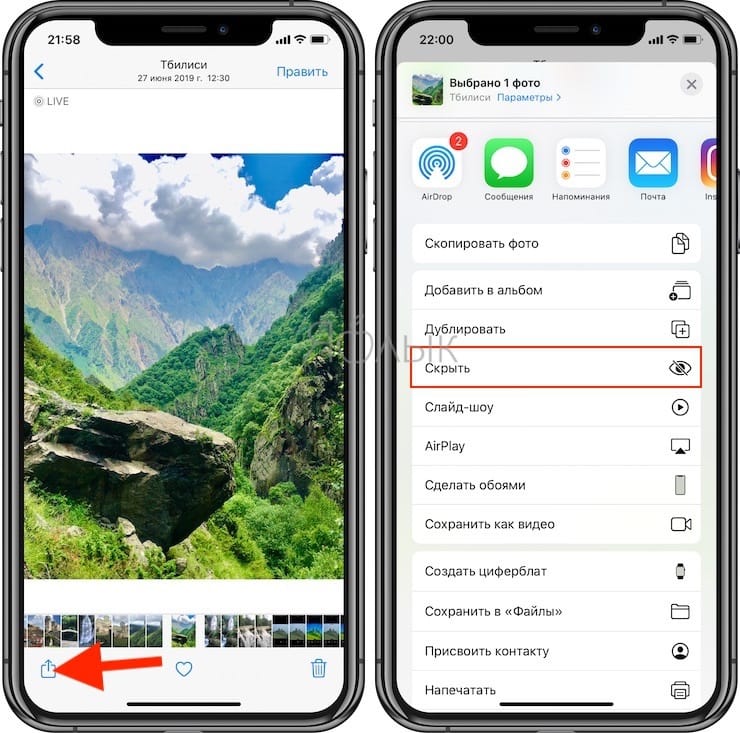 Click on the icon and confirm the action. When you do all of the above, the compromising photo will no longer appear on the film.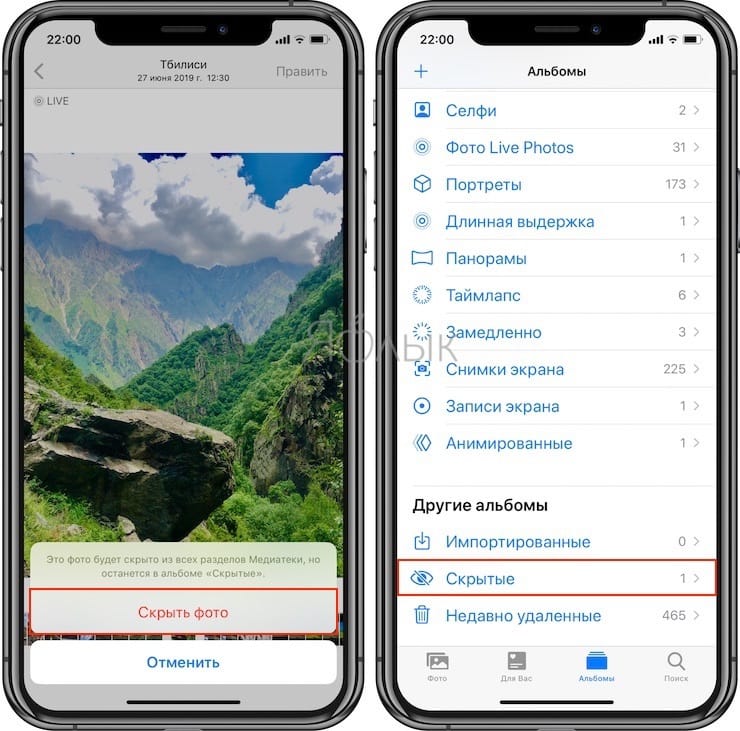 ♥ BY THEME: Get instant access to your first or last photos in Photos on iPhone and iPad.
How to view hidden photos and make them visible again
All hidden photos are placed in the album "Hidden"which is in the section "Albums" on an iPhone or iPad. At any time, you can make them visible again in the same way you hid them.
Please note that the album "Hidden" available to anyone who picks up your iPhone or iPad. Likewise, you can take an unlocked device of someone from your friends or family and view the contents of the album. "Hidden"…
It is worth noting that starting from iOS 14, the album "Hidden" can be hidden from the list of albums in the Photos application (more details below).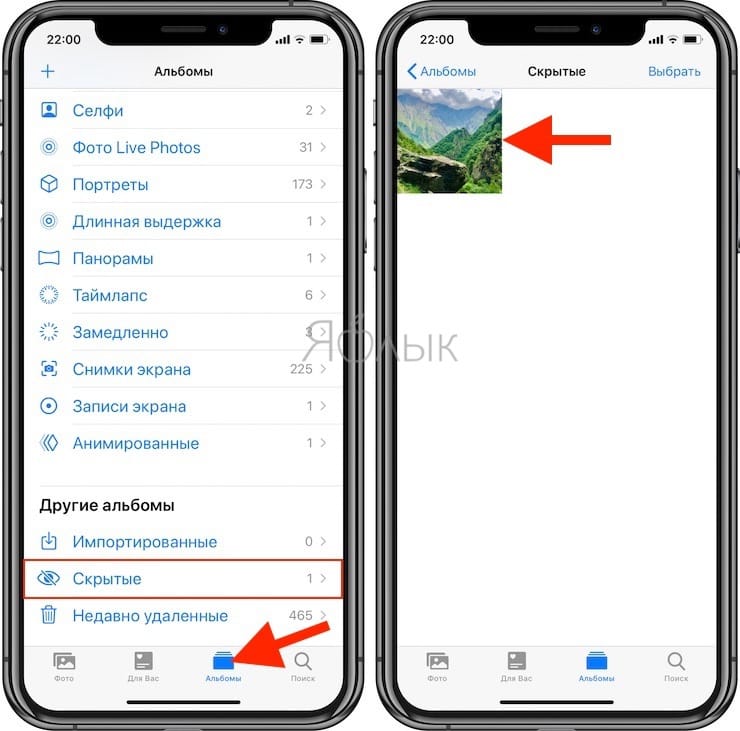 ♥ BY THEME: How to hide individual apps from the iPhone home screen.
How to hide a hidden album in Photos (iOS 14 and newer only)
Prior to iOS 14, iPadOS 14, and macOS 11 Big Sur, hiding a photo or video would temporarily remove them from the Photos tabs. As a result, you could only see them in a special hidden album in the tab "Albums"… But if anyone using your device knew where to look, they could easily navigate to the tab "Albums" and find your hidden album located in the section "Other albums"…
With the release of iOS 14 on iPhone and iPad, you can now hide a hidden album. For this:
1. Open the app "Settings" on an iPhone or iPad with iOS 14 (iPadOS 14) or later.
2. In the root list, select the section "Photo"…
3. Deactivate the switch next to "Album" Hidden "to hide the album from view.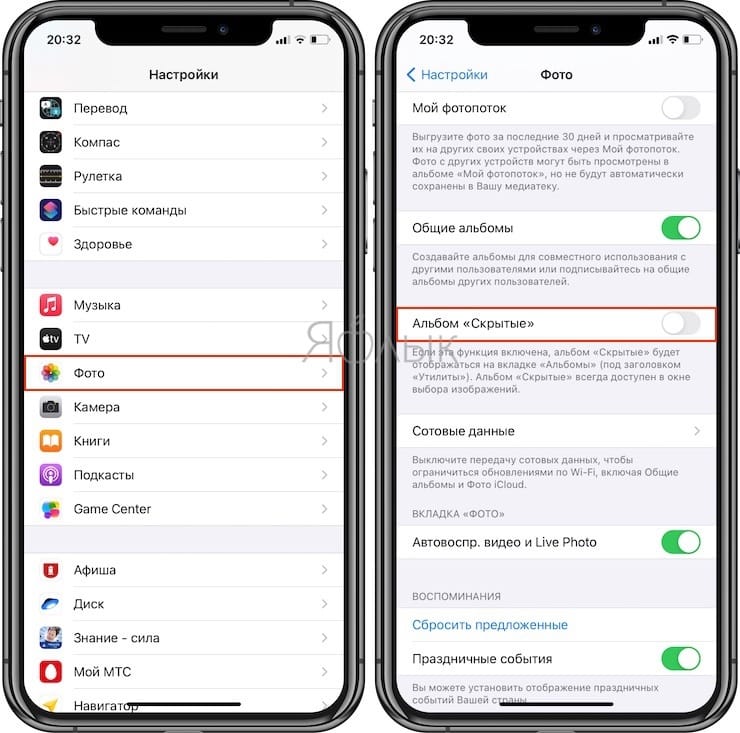 Now you can give your iPhone to a friend without worrying that he will start browsing your photo albums and see something unwanted. Don't worry – your buddy won't be able to find your hidden album at all. To make it appear again, you need to turn on the switch "Album" Hidden " in application settings "Photo"…
When enabling the parameter "Album" Hidden " this item will reappear in the tab "Albums"…
See also: