With the release of iOS 8 and OS X Yosemite, a new mode called Flyover appeared in the Maps application on both Apple operating systems, which is a virtual 3D tour of the largest cities in the world. We will tell you how to launch a 3D Flyover tour on iPhone, iPad and Mac in this article.
♥ BY TOPIC: How to automatically change wallpaper on iPhone or iPad based on time, place, etc.
What is Flyover Tour in Apple Maps?
Mode Flyover in Apple Maps allows the user to take a virtual trip around the world using realistic interactive 3D panoramas from a bird's eye view.
The user can either simply watch the tour in automatic mode or independently pan, zoom, rotate city landscapes and landmarks.
♥ BY TOPIC: How to add a voice alert when iPhone or iPad is charging.
How to enable Flyover Tour in Apple Maps on iPhone, iPad and Mac?
The procedure for launching the Flyover 3D tour on iOS and macOS is almost identical. To take a virtual tour, you must open the application Cards and in the search bar enter the desired city in Russian or English (list below).
If an excursion is available, a corresponding button will appear on the screen (on iOS – Flyover, on macOS – Flyover Tour), clicking on which will start the virtual tour.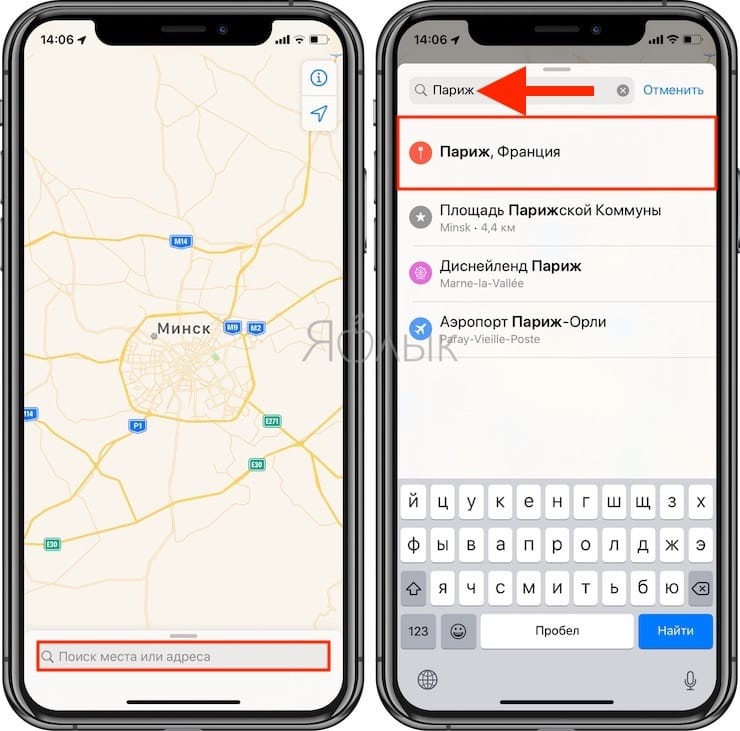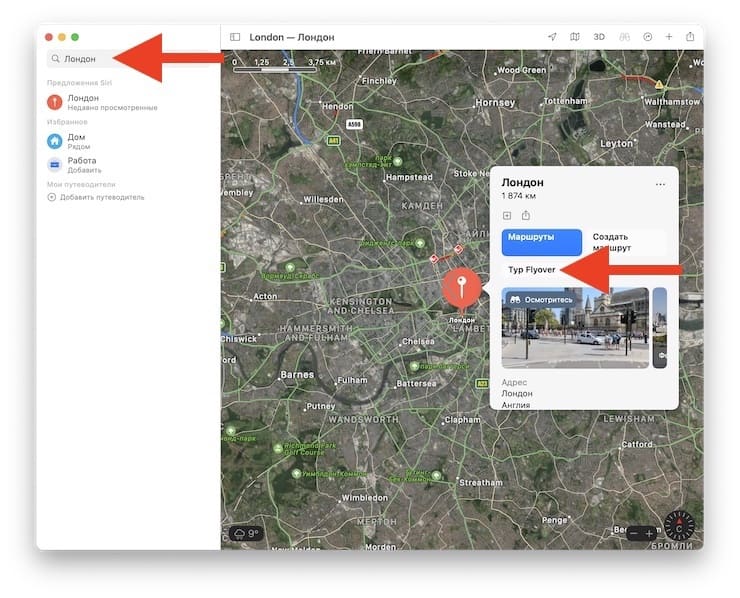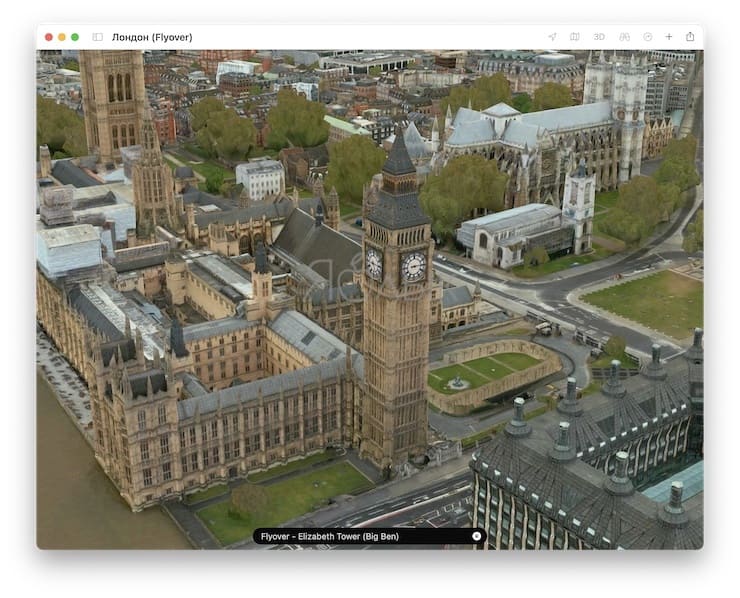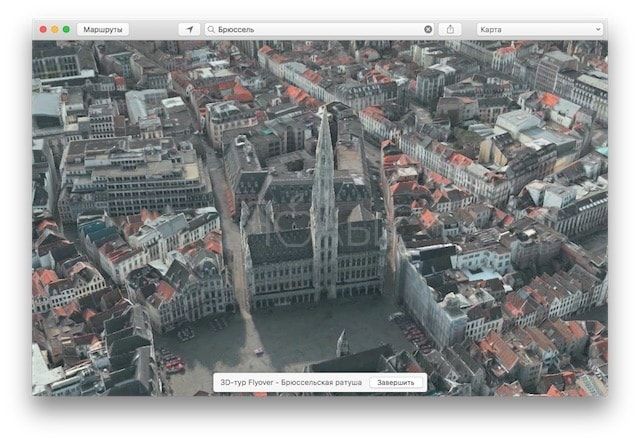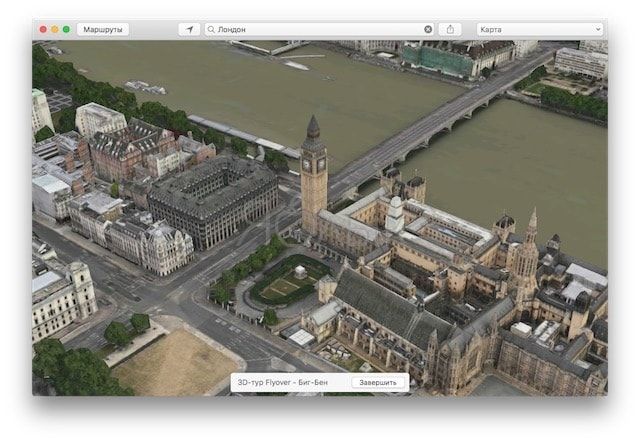 After activating the excursion, the "camera" will smoothly move from one attraction to another, around each of them several circles will be made for detailed examination. To end the tour, just press the button Pause tour in iOS or To complete on macOS.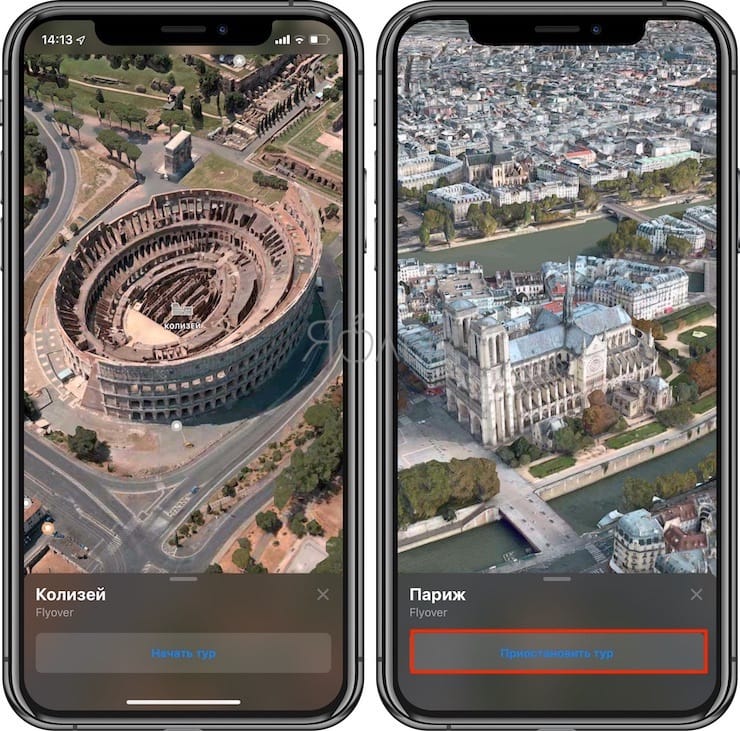 ♥ BY TOPIC: Continuity: How to get started on an iPhone or iPad, and continue on a Mac, and vice versa.
In which cities are Flyover tours on Apple Maps available?
Flyover 3D virtual tours are currently available in more than 300 cities around the world, such as: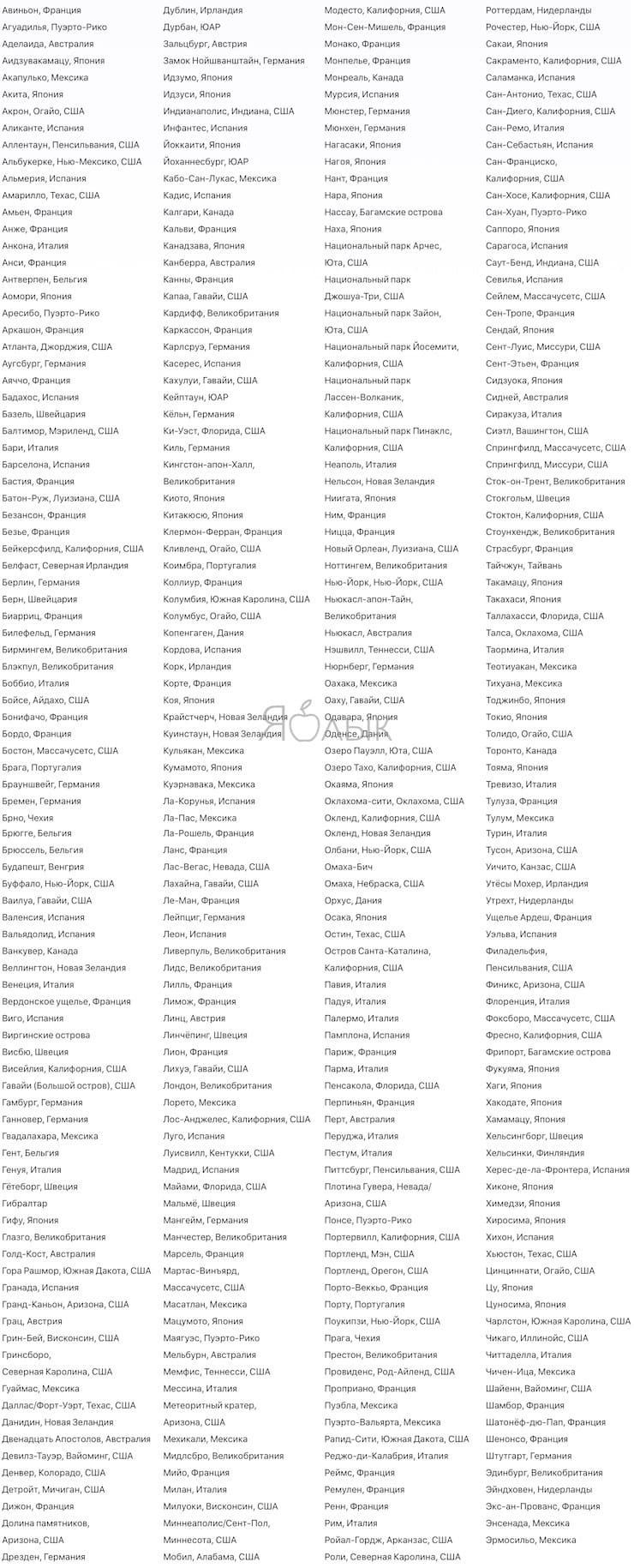 See also: